---
Study art. And everything else you want to learn.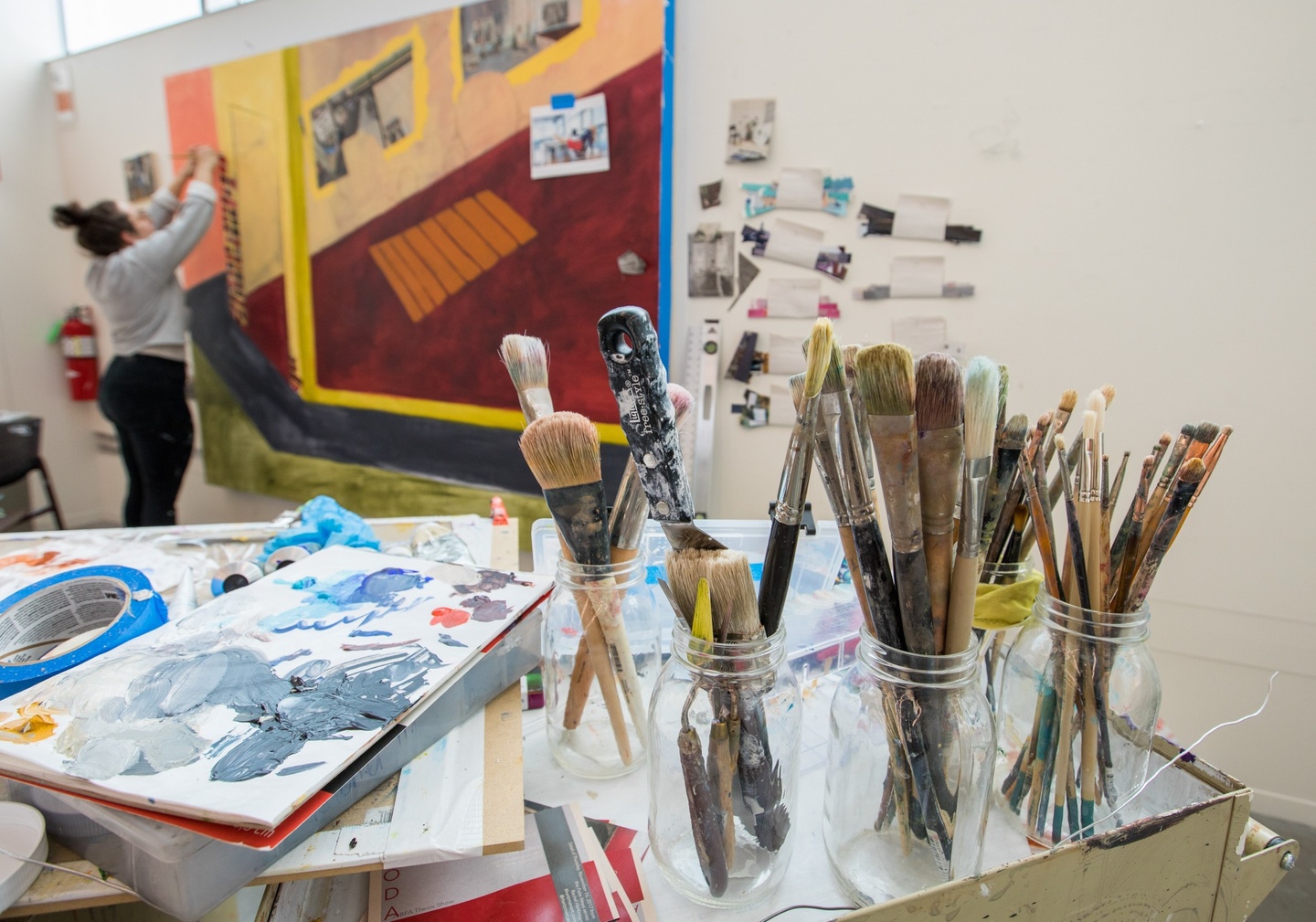 Our students develop their artistic practices while pursuing diverse academic interests in science + medicine, design, and the humanities. They graduate uniquely equipped to become professional artists and find prosperous careers in virtually every field.
---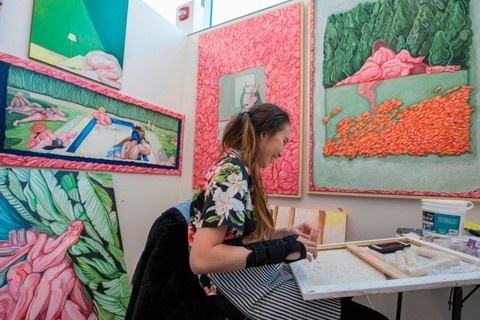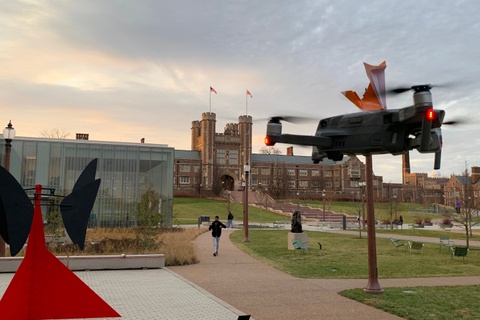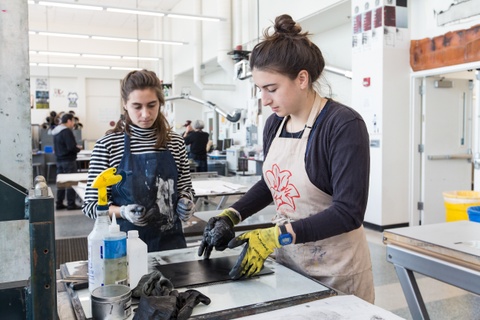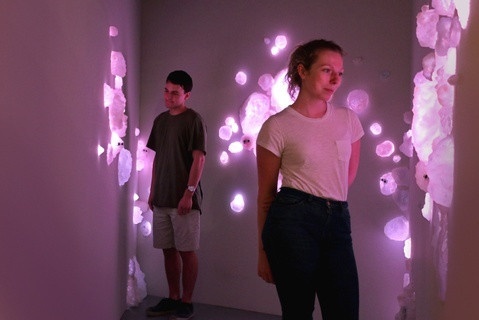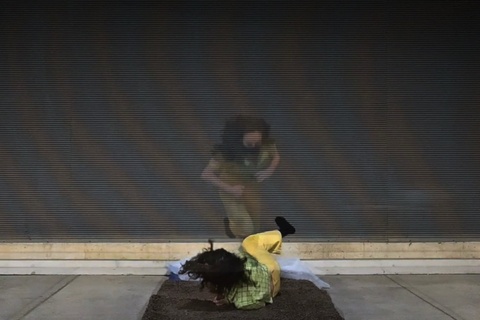 Discover the perfect path for you.
Every first-year student is mentored by a dedicated academic advisor who guides them in shaping the educational path they desire. This includes course selection and scheduling. Whether you want a studio-intensive or a broader liberal arts-focus, we will help you find the right choice for you.
BFA in Studio Art
More studio-intensive experience

65 credits of studio courses (about ½ of your total coursework)

Optional concentrations in Painting, Photography, Printmaking, Sculpture, or Time-Based + Media Art

Capstone experience + annual thesis exhibition
*Students may also earn the BFA as part of a dual-degree program.
BA in Art
Broader liberal arts focus
30-36 credits of studio courses (about ¼ of your total coursework)

No capstone requirement
*Students may also earn the BA as part of a dual-degree program.
Second Major in Art
Integrated mix of disciplines, including printmaking, photography, sculpture, painting, and time-based + new media
Designed for WashU undergraduates pursuing a primary degree in another discipline
Develops essential skills like visual thinking + creativity
Minors
Creative Practice for Social Change
Design
Human-Computer Interaction
Studio Art
In the senior capstone course, BFA in Studio Art students commit to an artistic position evidenced through studio production, presentation, and writing. You'll deliver a public presentation about your work and participate in the BFA in Studio Art Thesis Exhibition at the Des Lee Gallery in downtown St. Louis.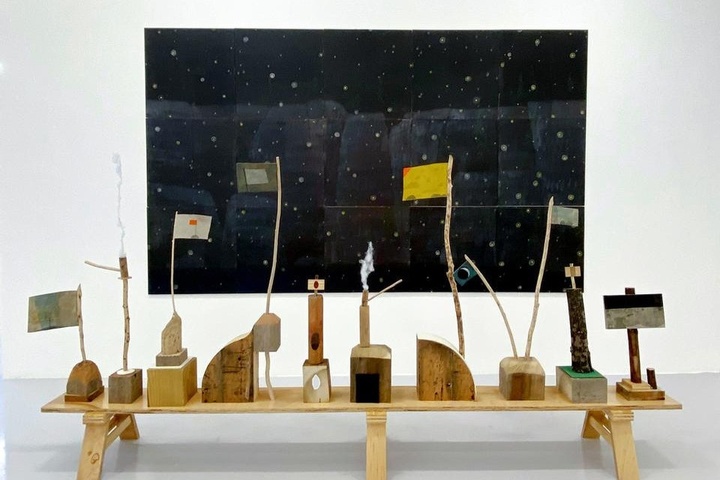 Tim Portlock (Chair) Jamie Adams / Heather Bennett / Lisa Bulawsky / Juan William Chávez / Carmon Colangelo / Jennifer Colten / Sage Dawson / John Early / Amy Hauft / Meghan Kirkwood / Andrea Moon / Arny Nadler / Patricia Olynyk / Tom Reed / Jack Risley / Lindsey Stouffer / Denise Ward-Brown / Cheryl Wassenaar / Monika Weiss
*Image: Tom Reed. Bruno David Gallery, 2020.
---
---
Student + Alumni Spotlights
---