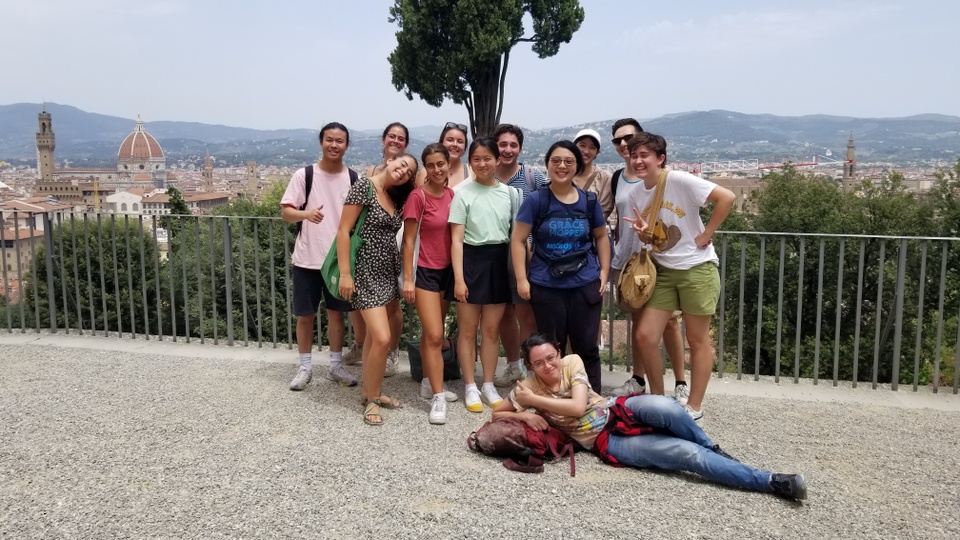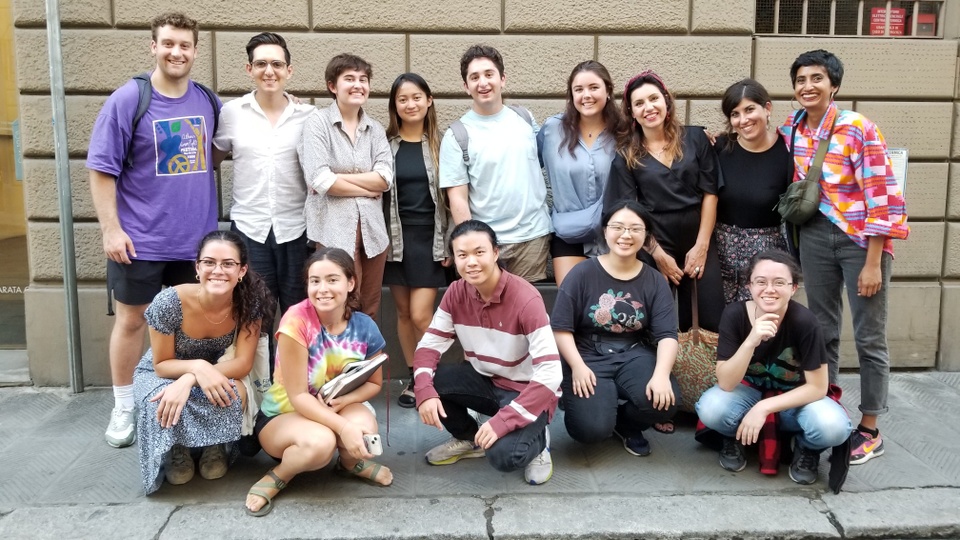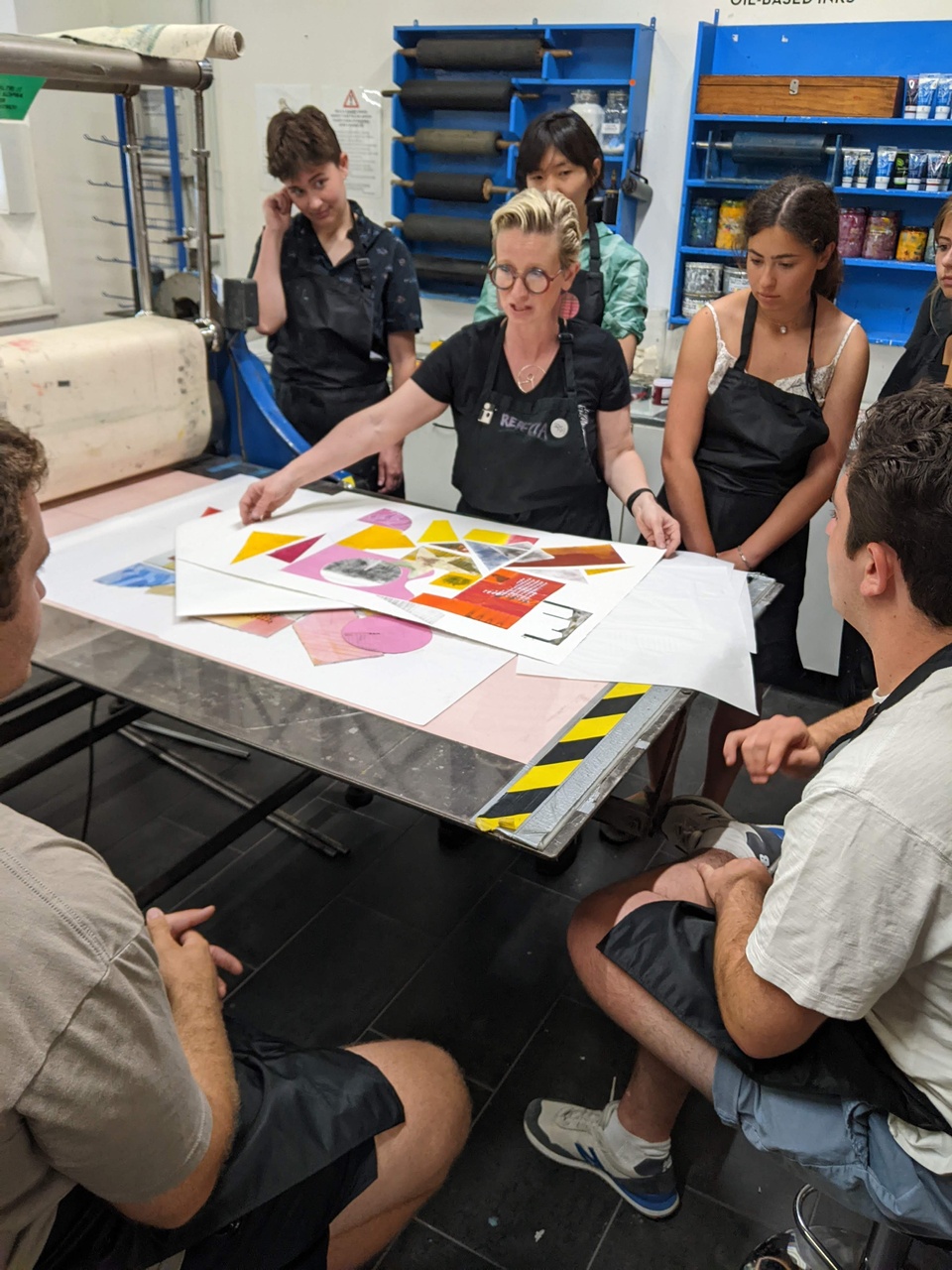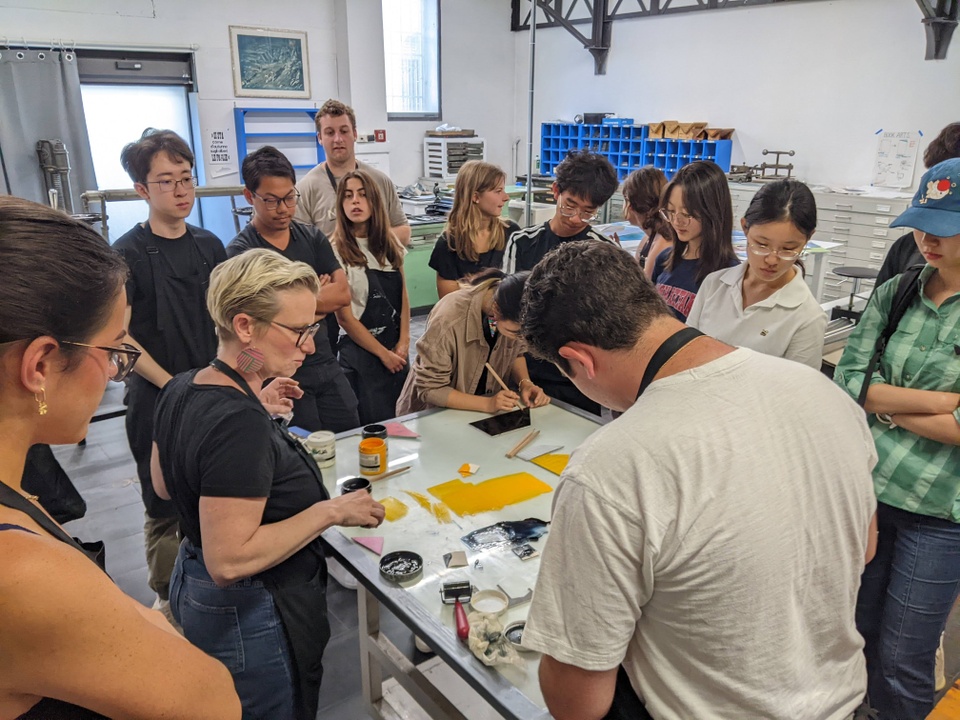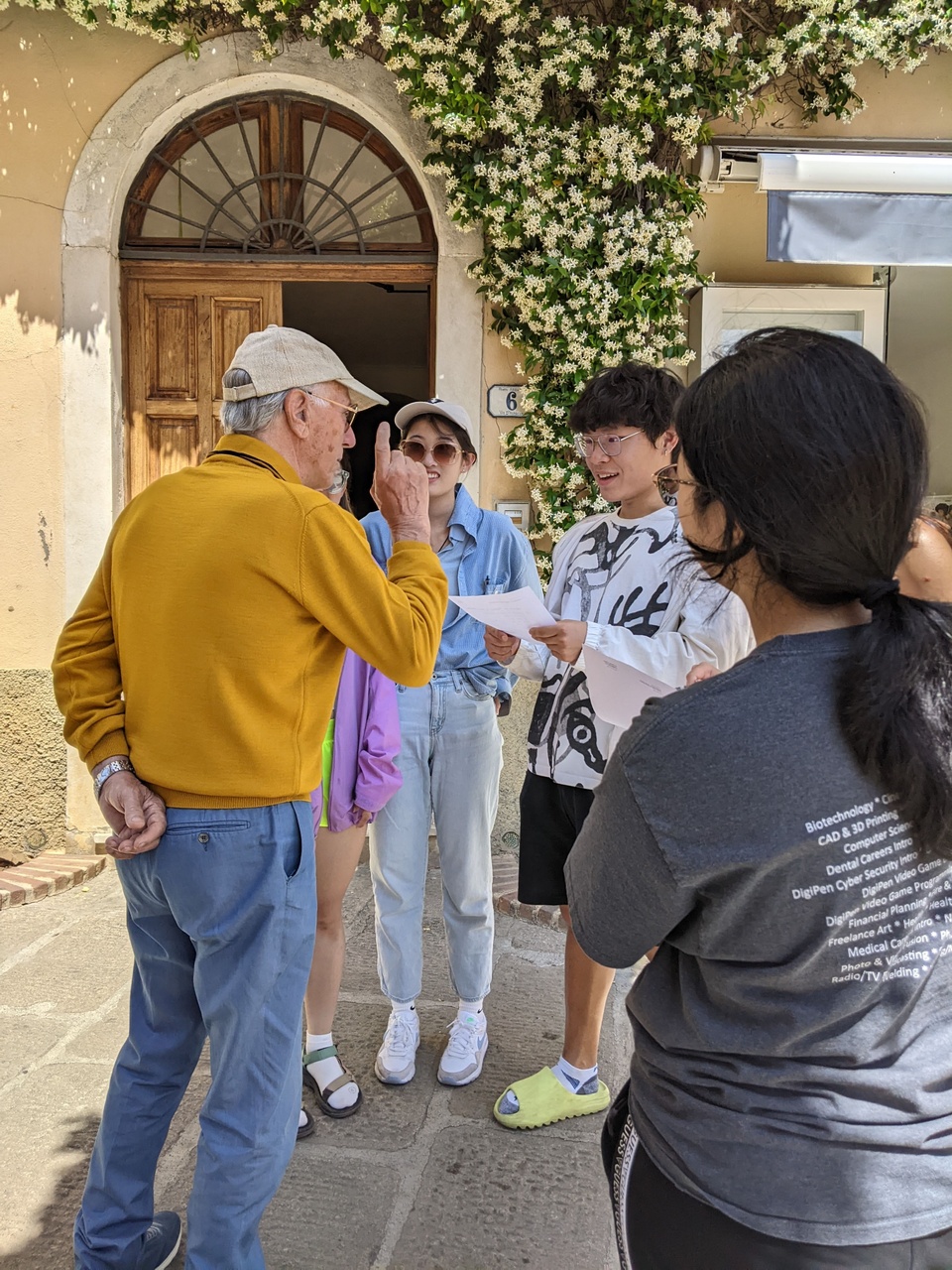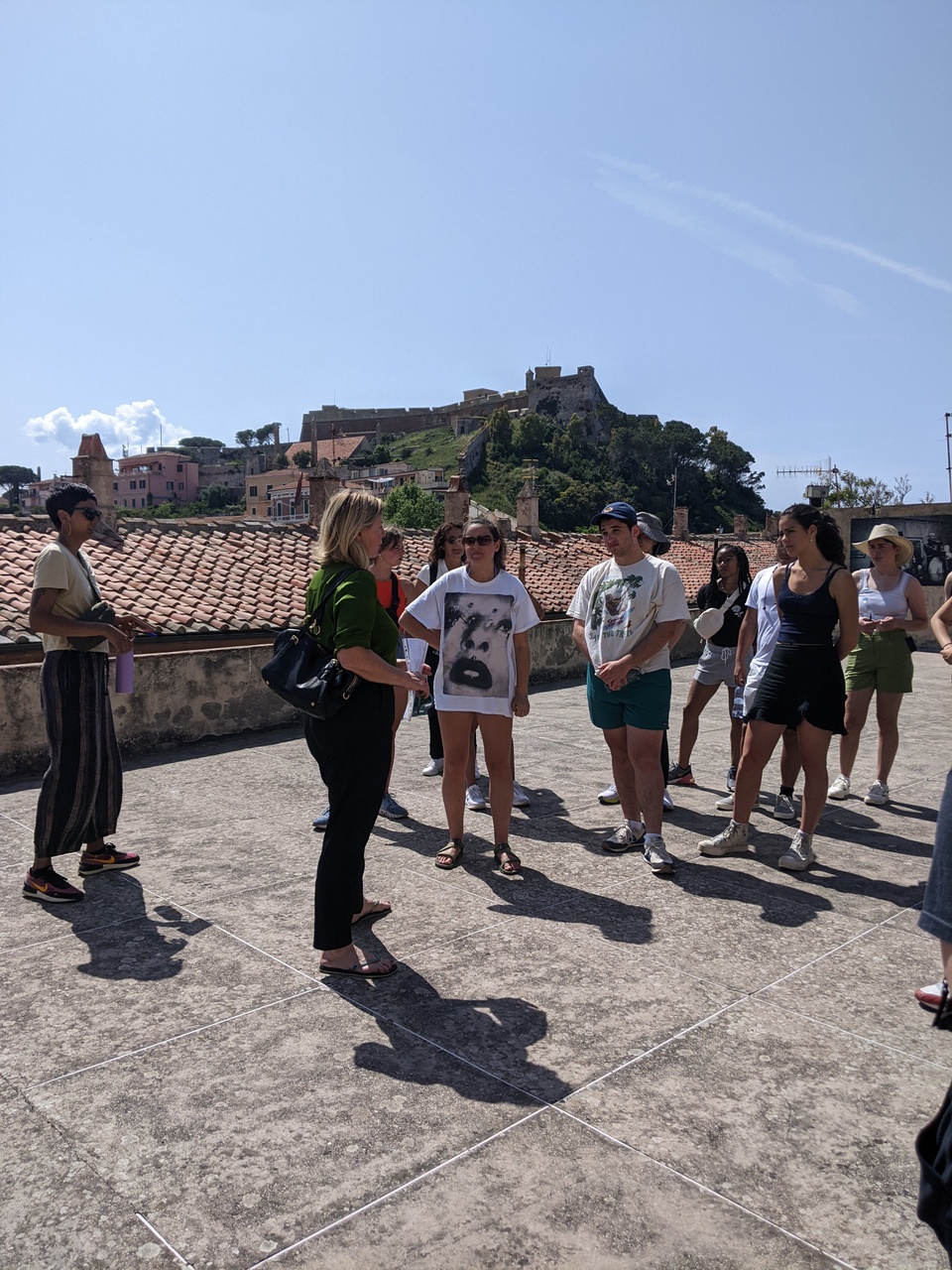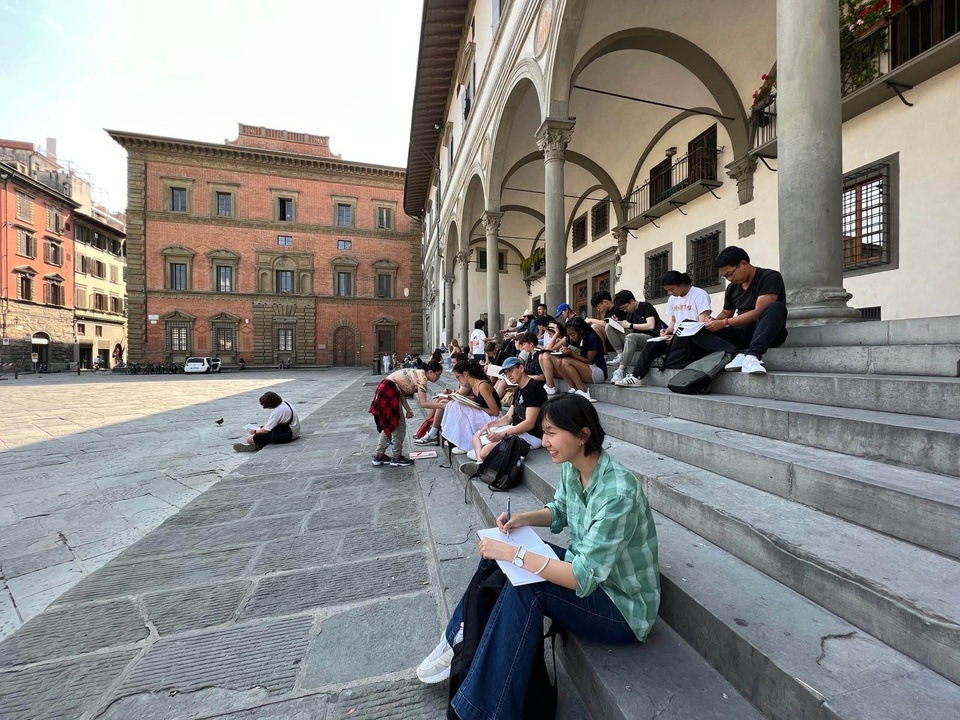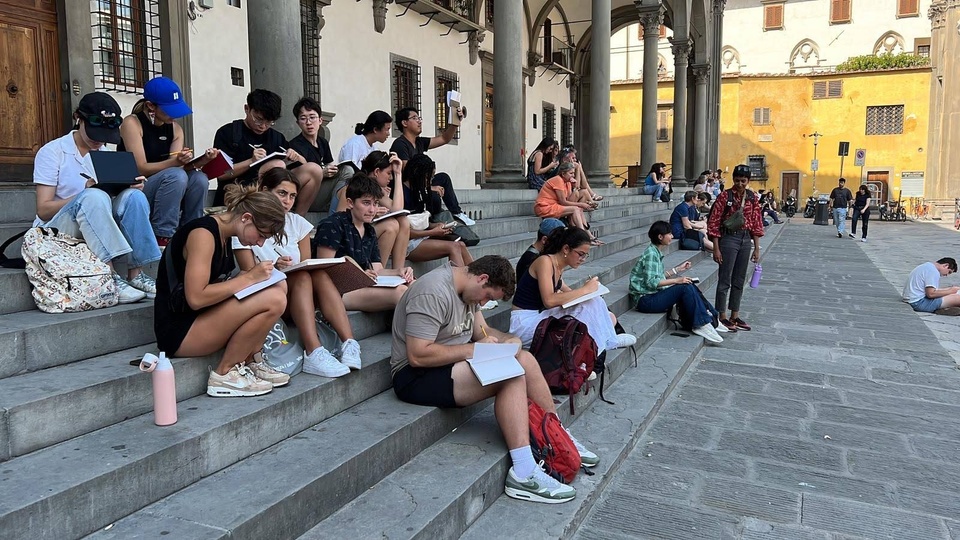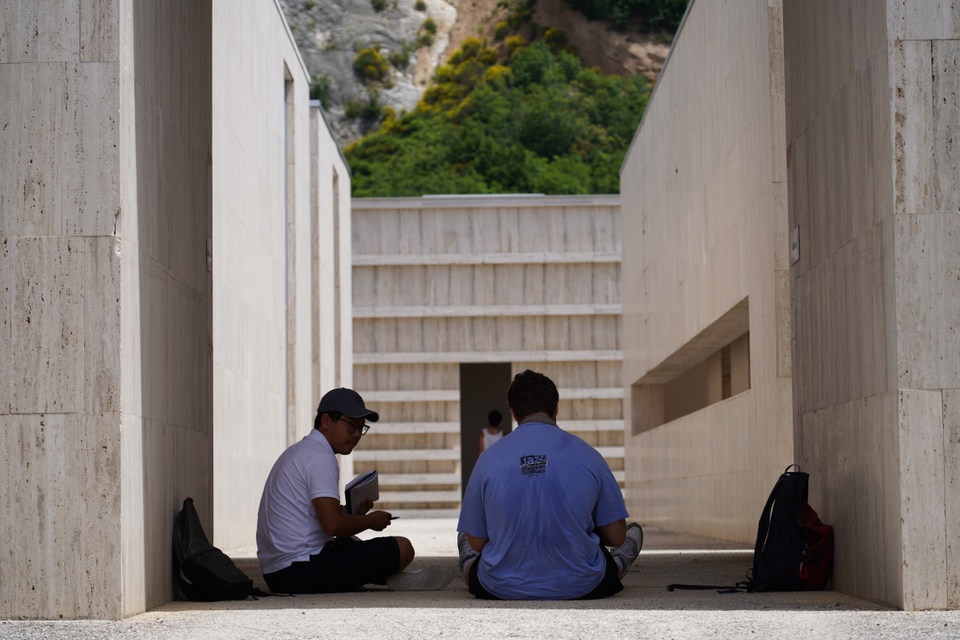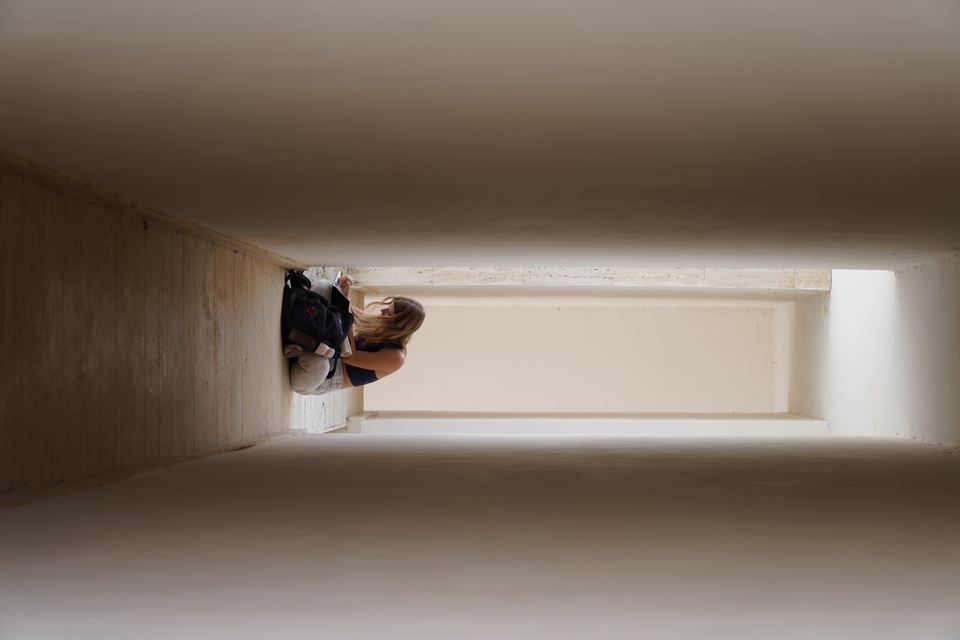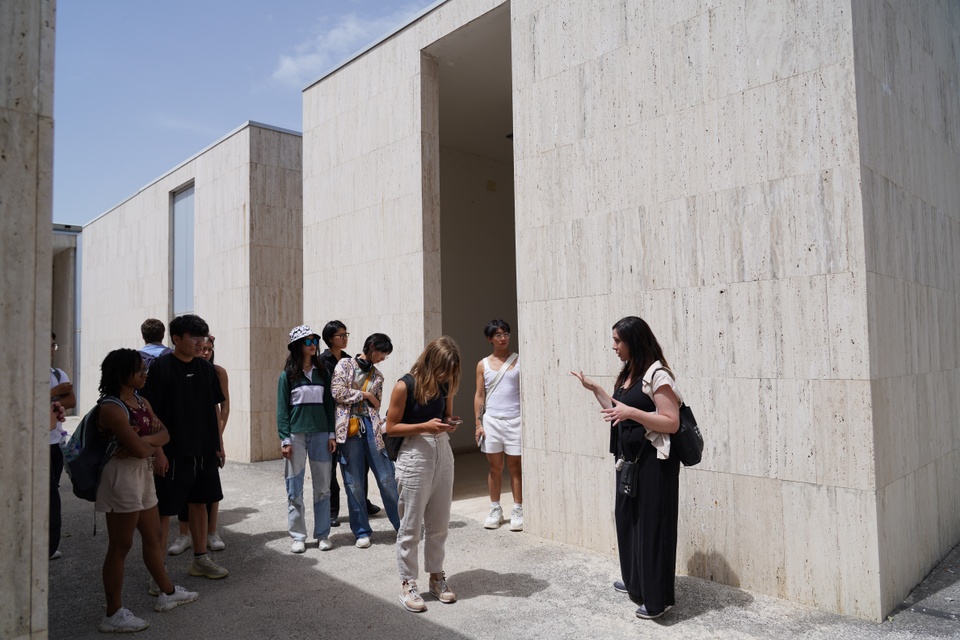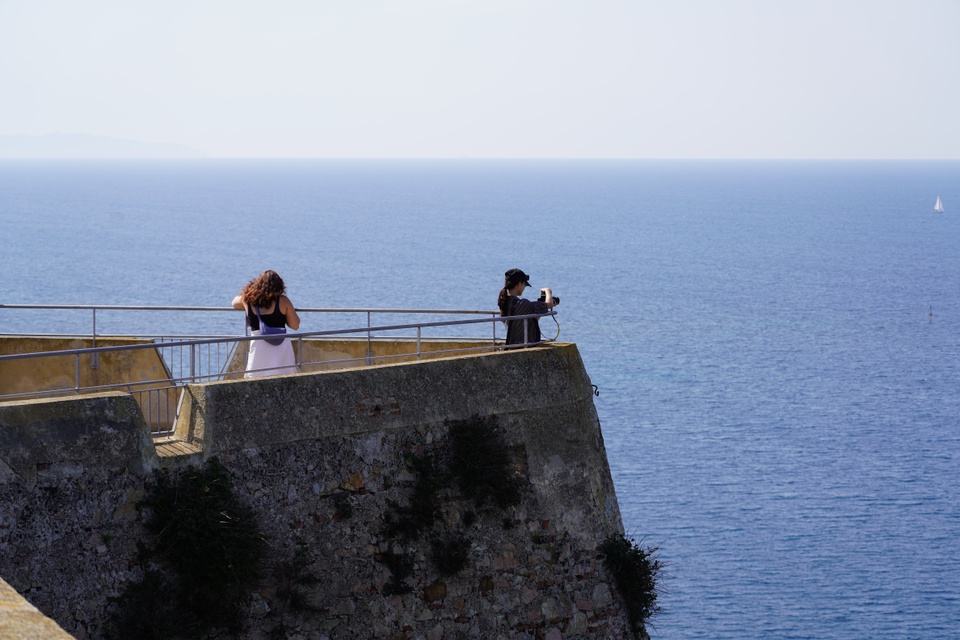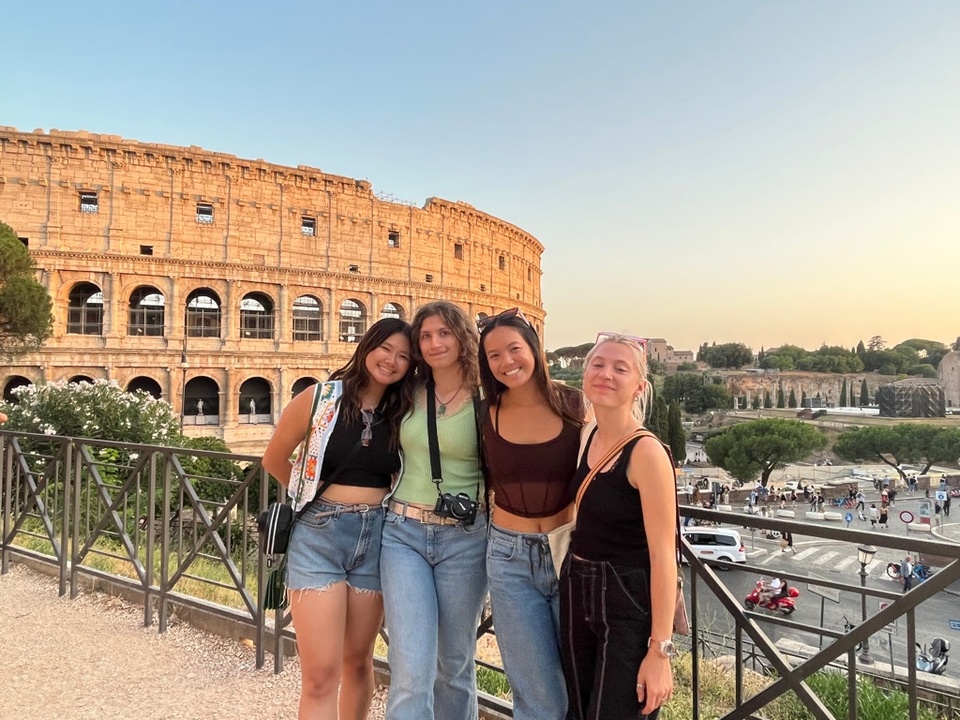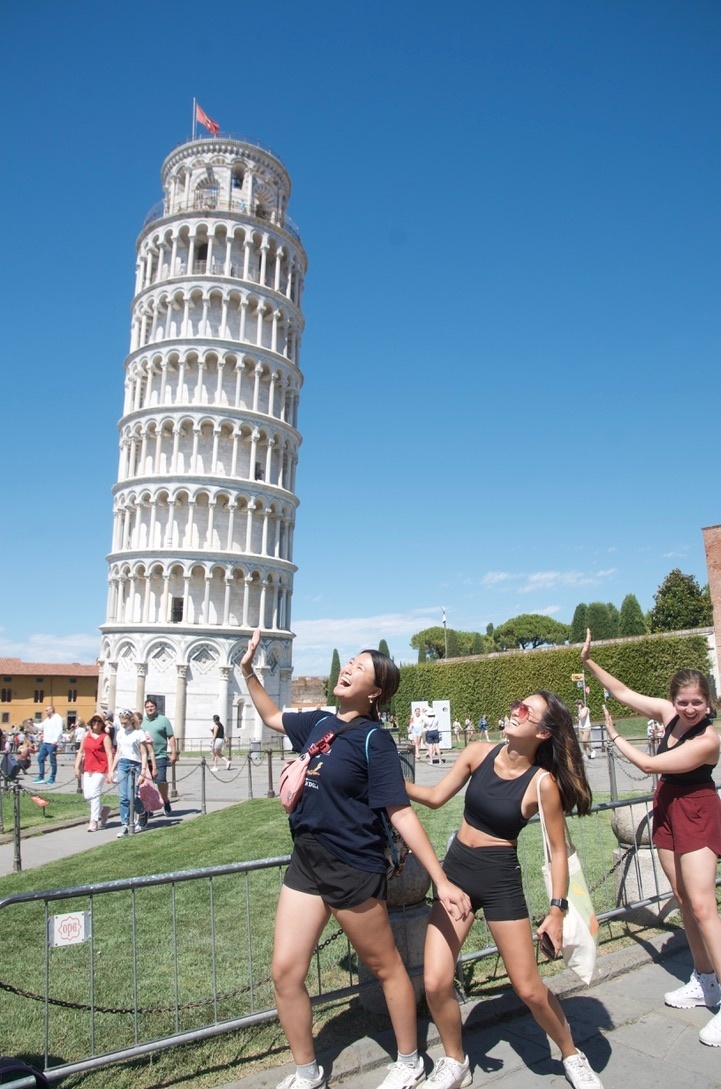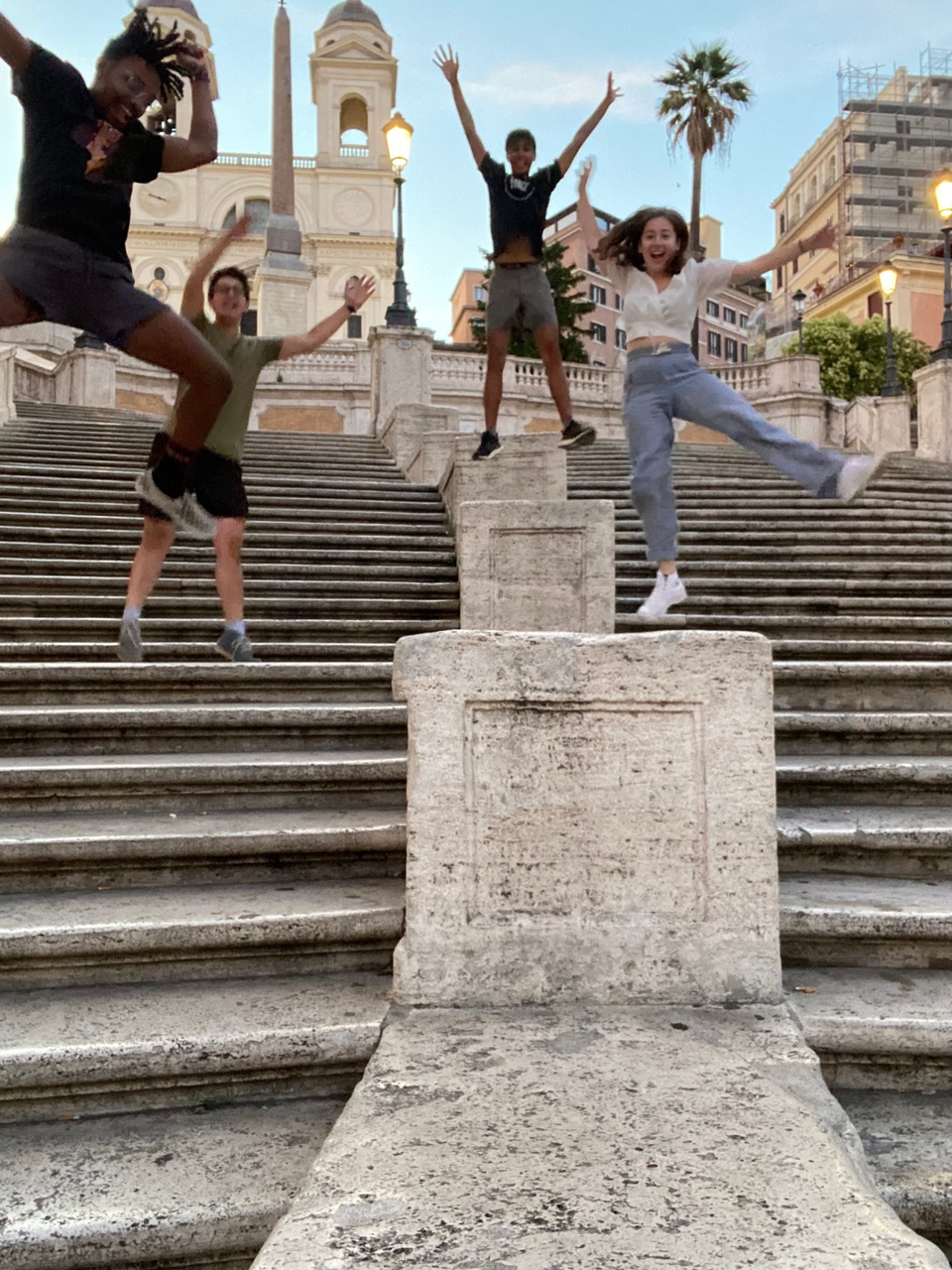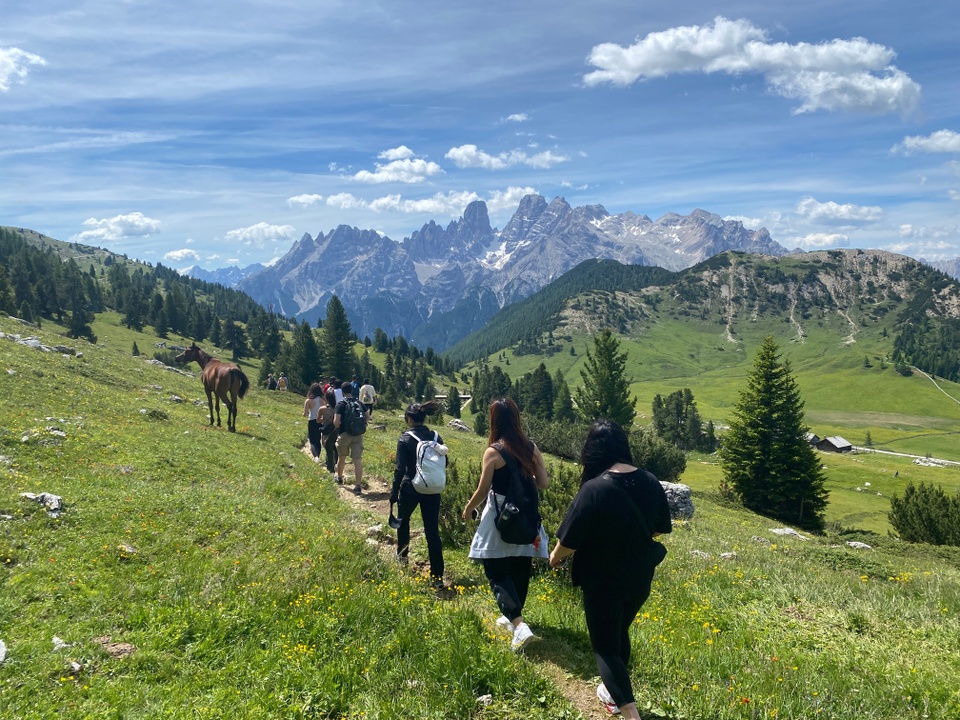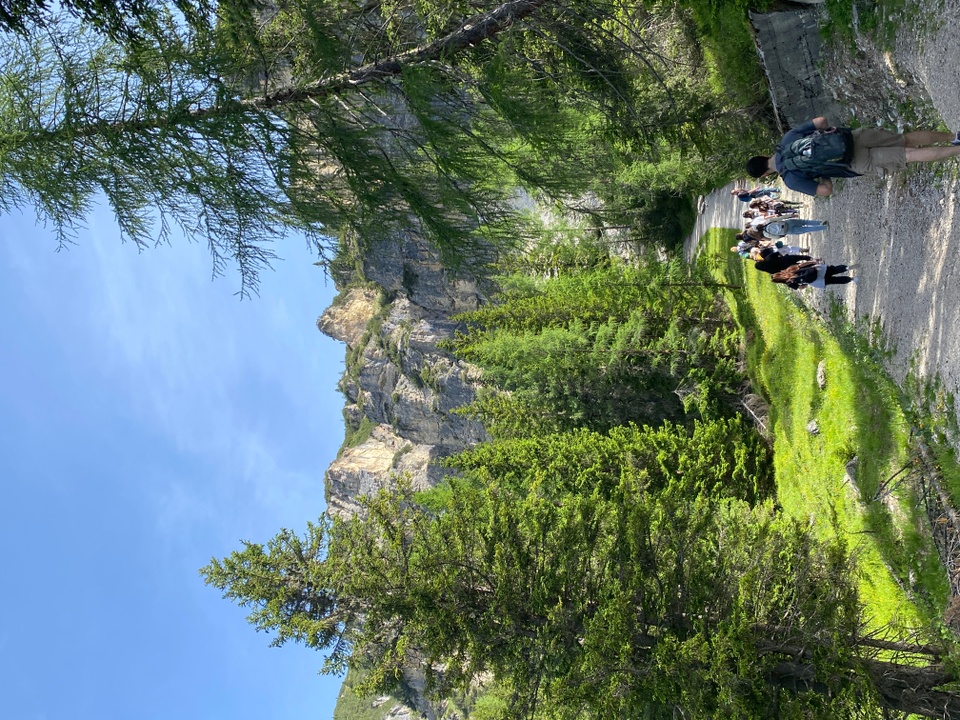 Photos from Summer 2022 & 2023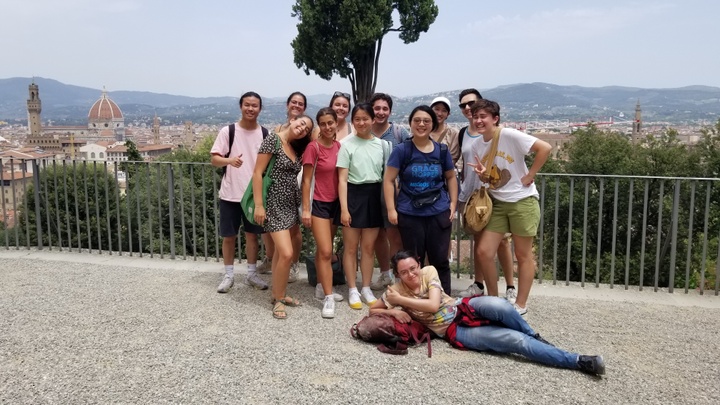 Photos from Summer 2022 & 2023
Photos from Summer 2022 & 2023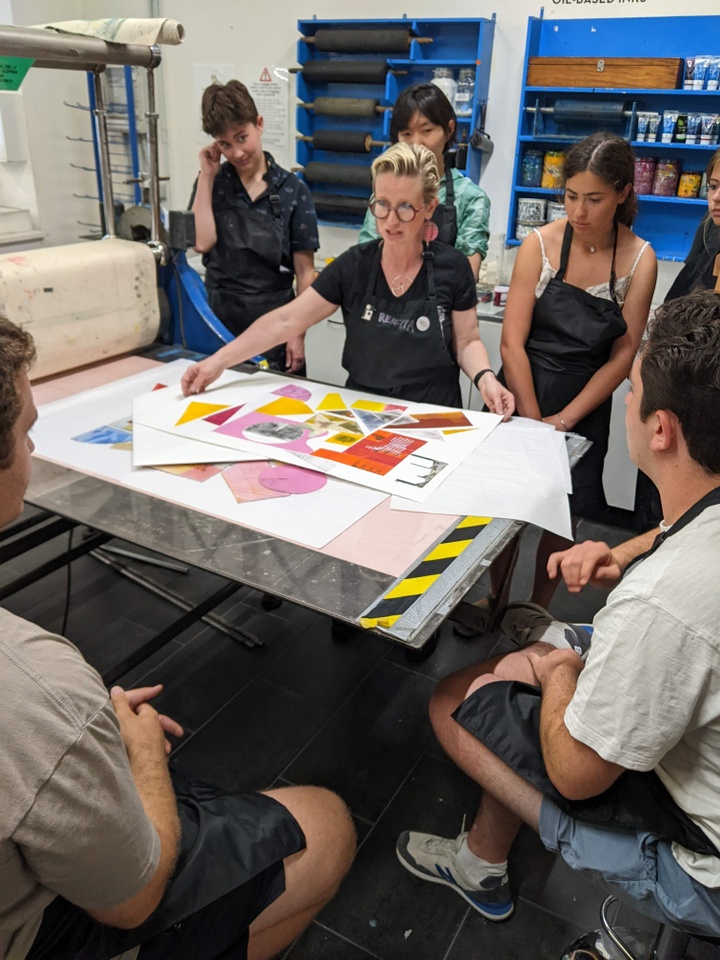 Photos from Summer 2022 & 2023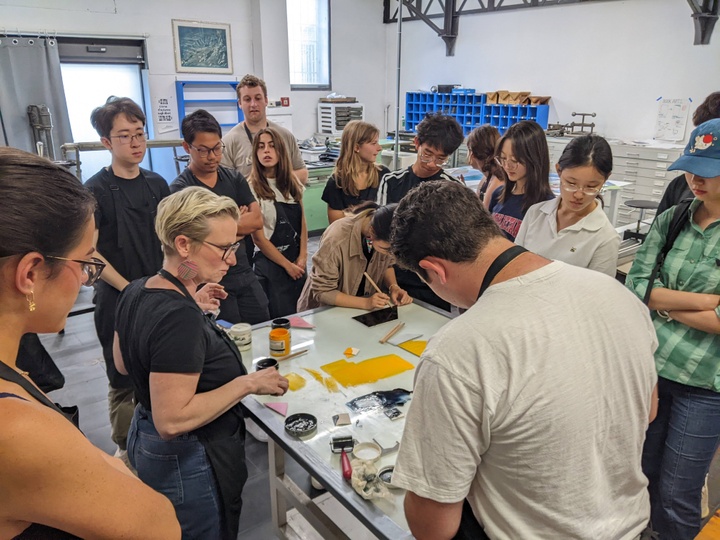 Photos from Summer 2022 & 2023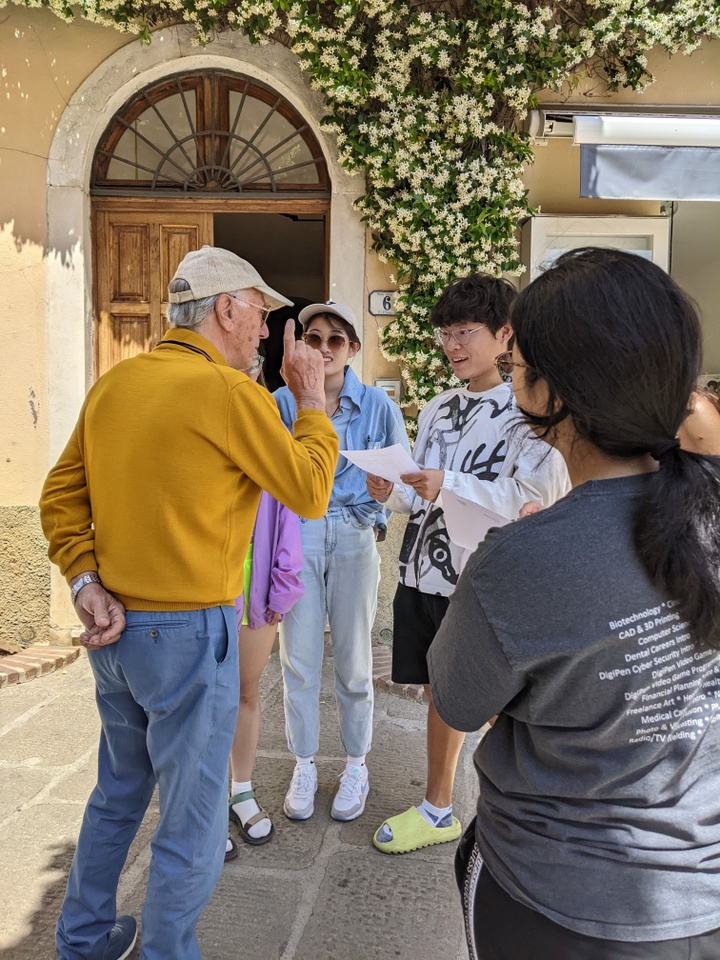 Photos from Summer 2022 & 2023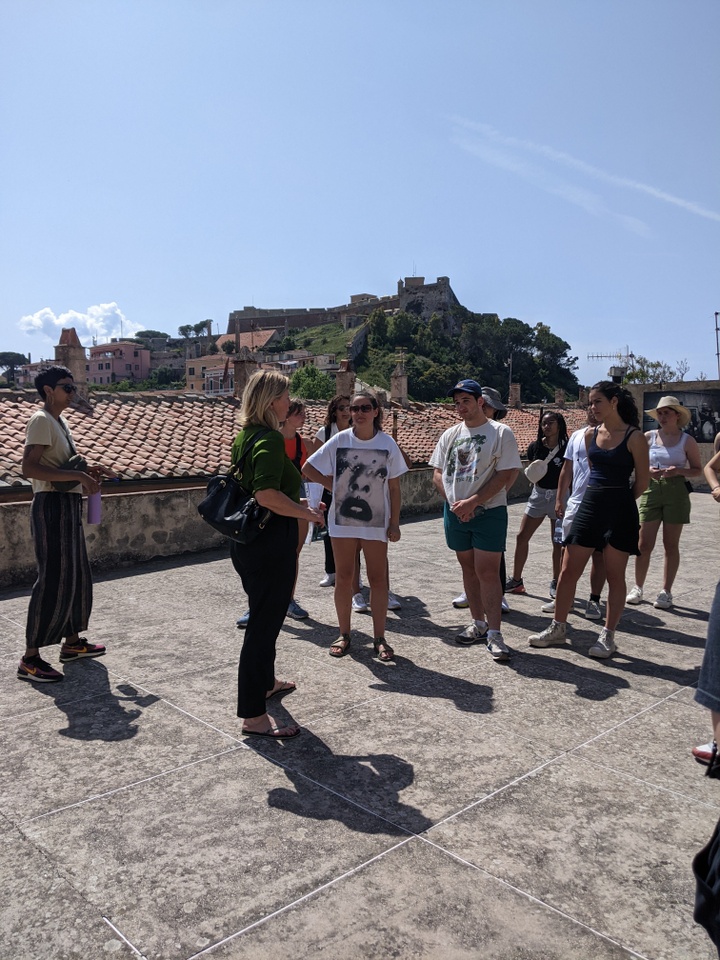 Photos from Summer 2022 & 2023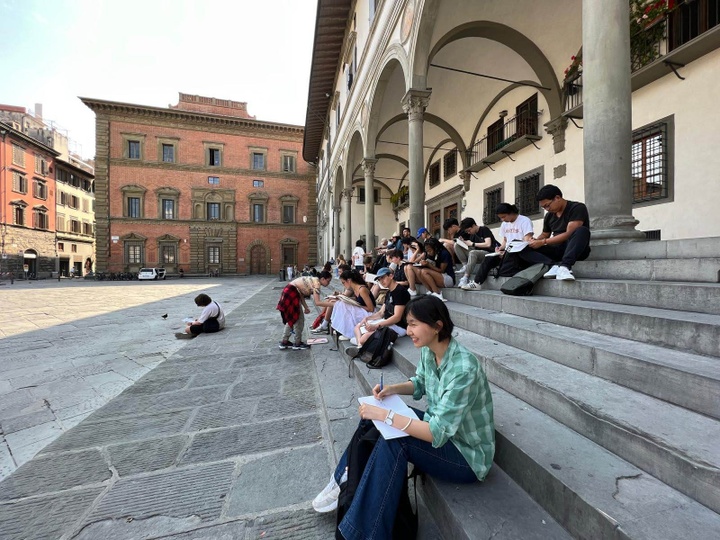 Photos from Summer 2022 & 2023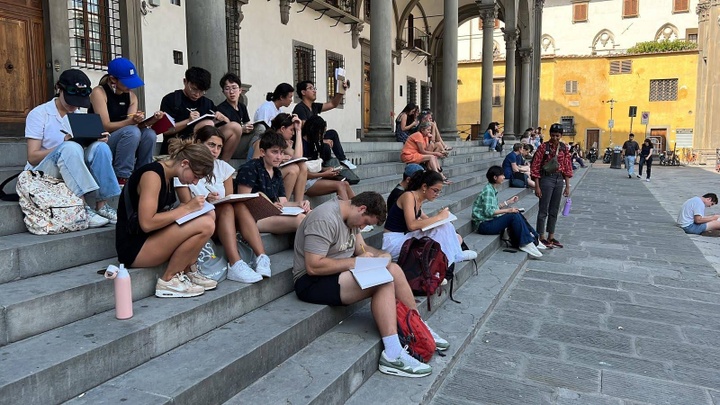 Photos from Summer 2022 & 2023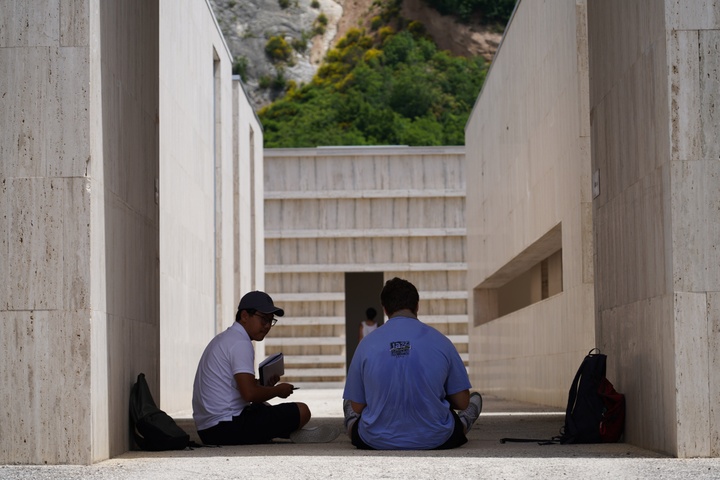 Photos from Summer 2022 & 2023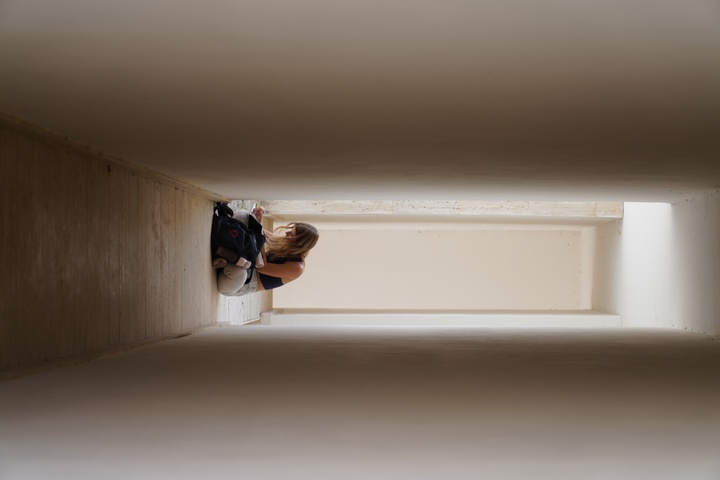 Photos from Summer 2022 & 2023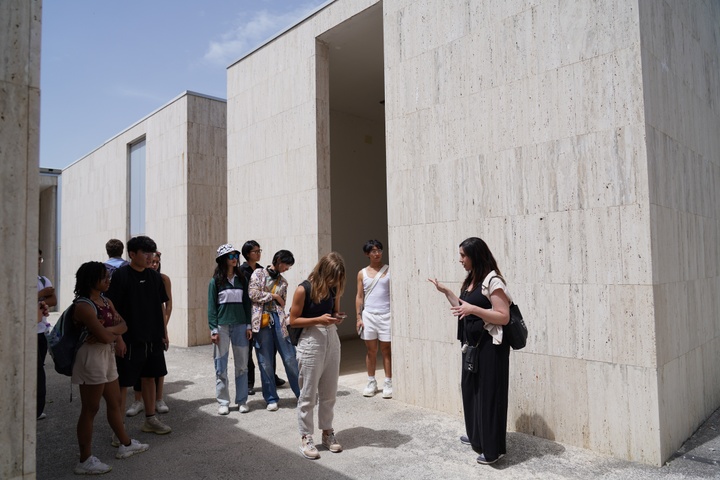 Photos from Summer 2022 & 2023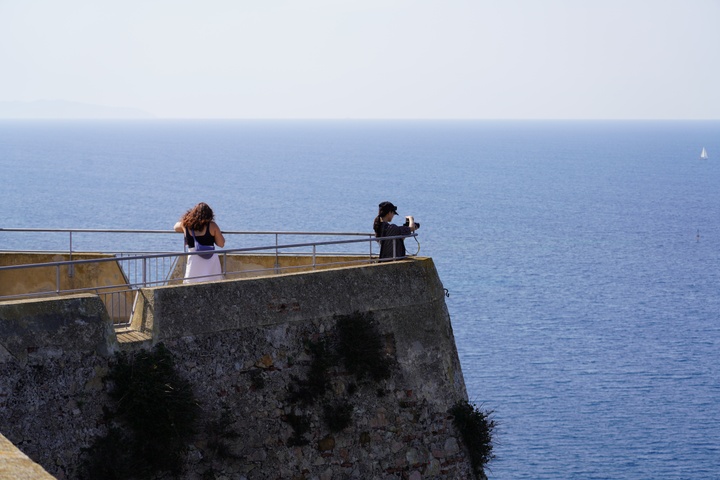 Photos from Summer 2022 & 2023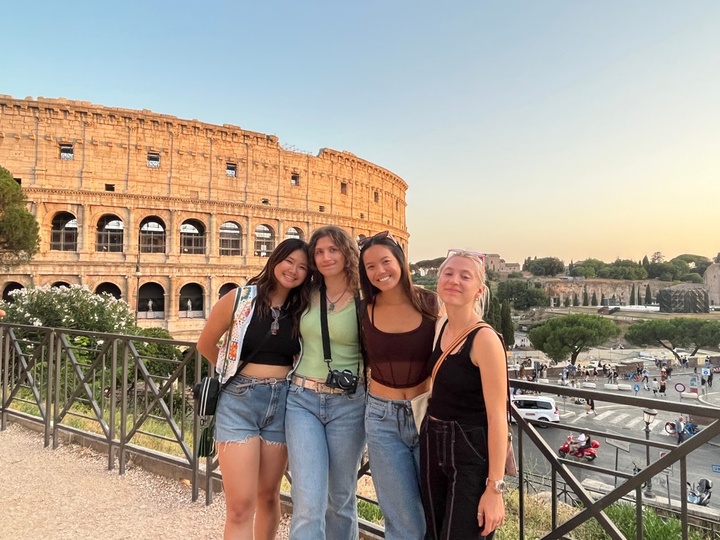 Photos from Summer 2022 & 2023
Photos from Summer 2022 & 2023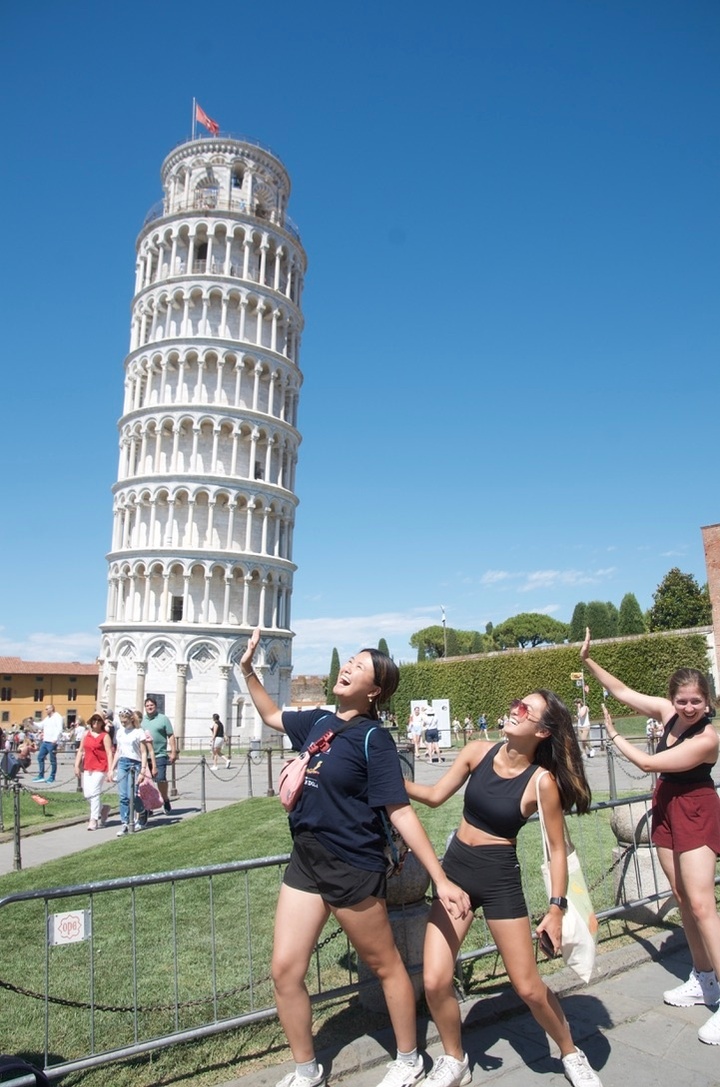 Photos from Summer 2022 & 2023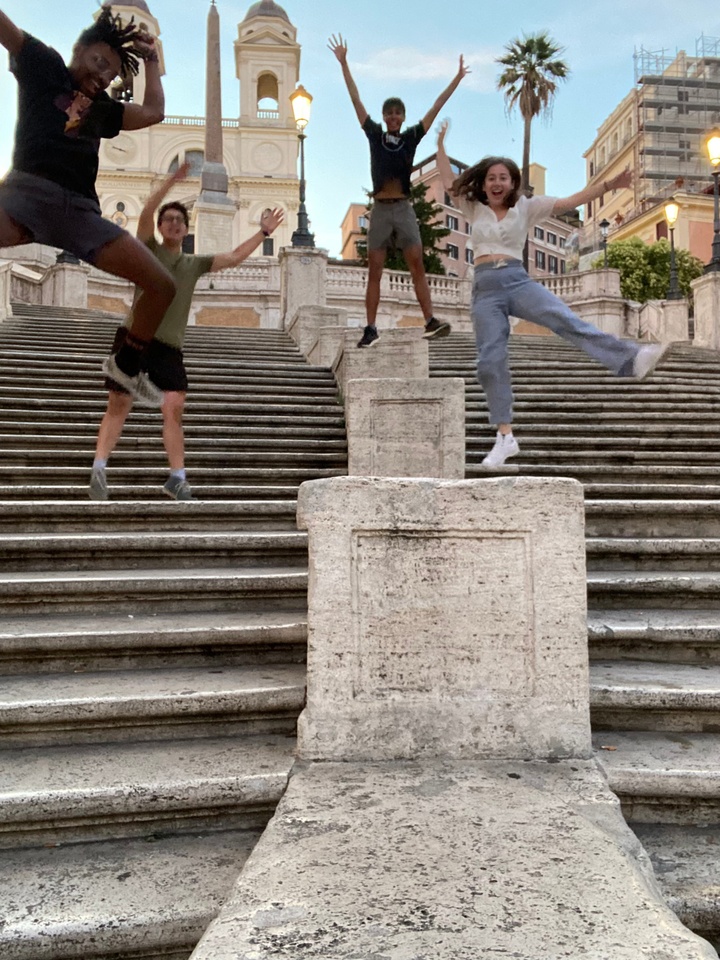 Photos from Summer 2022 & 2023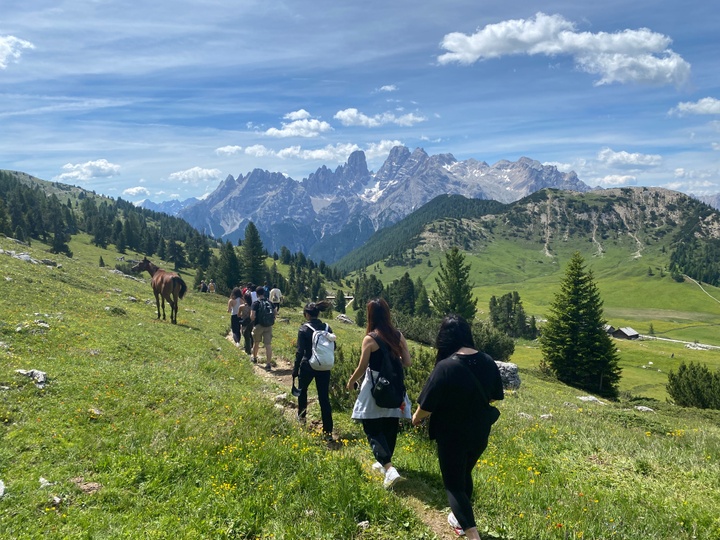 Photos from Summer 2022 & 2023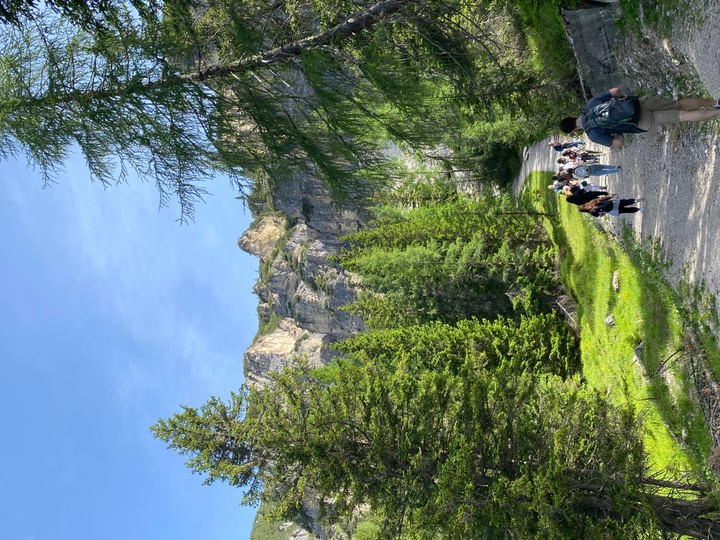 ---
Open to all university students, the Florence Summer Program provides an interdisciplinary learning environment to study Architecture, Art, and Art History. You will spend two months broadly examining visual culture as a social, political, and aesthetic construct through an art history course and either an architecture or art studio.
Collaborative in nature, the studios use drawing and design as a medium for exploration and visual experimentation, as you study the nuanced layers of history within the dynamic context of contemporary life. Work in studios extends into the streets of Florence and surrounding cities, allowing you to engage the full cultural landscape of contemporary Europe. The small size of the program allows you to work closely with professors in developing a body of work that is highly personalized, culminating in well-developed final projects.
---
Students select one studio.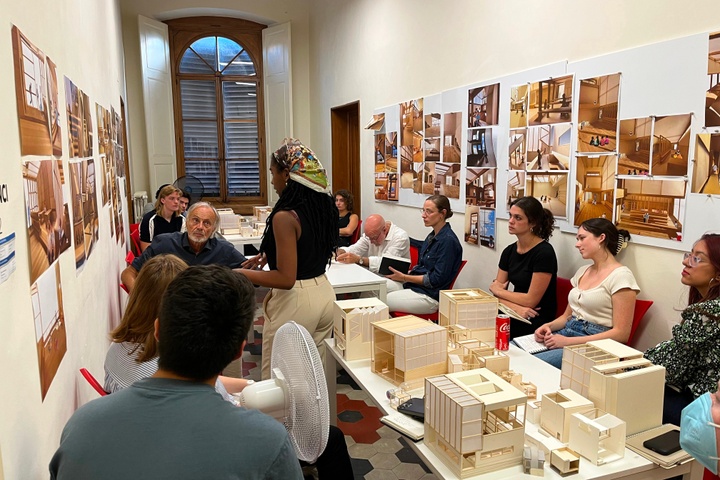 Architecture Studio
Architectural Apparitions: City of Collective Memory (6 Credits)
Faculty: Constance Vale
One can say that the city itself is the collective memory of its people, and like memory, it is associated with objects and places. The city is the locus of the collective memory.—Aldo Rossi
Florence is vibrantly animated by the life and culture of its citizens and, simultaneously, filled with apparitions and imprints of the past. This studio asks you to frame a history of the city as both a living social system and an archive of collective memory. You will use media that hybridize past and future, including drawing, printmaking, fotoromanzo films, and digital photogrammetry. Hybridizing this media, you will undertake the progressive design of a reliquary, a sepulcher, and a necropolis that recognize funerary practices from the wide array of cultures collected in contemporary Florence and accommodate bodies in life and death.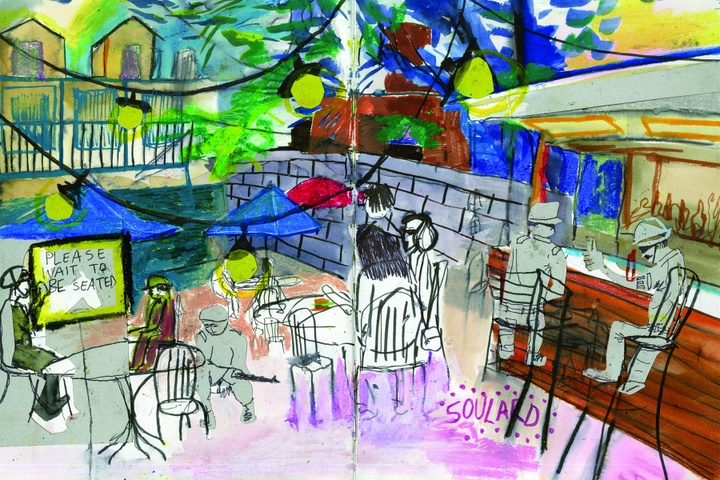 Art Studio
Light, Color, and Installation: Stained glass in Florence (6 Credits)
Faculty: Anika Todd
In this course, we will venture into the neighborhoods and piazzas of Florence to experience stained glass in situ, studying how the medium of glass and light has historically been used to inspire awe in architectural space. Back in the studio, we will use what we find as the foundation for our studio practice. We will think through how to harness the mediums of glass and light to adapt and respond to our surroundings— creating 2D and 3D objects that manipulate light and space.
After developing foundational skills in soldering and glass cutting, we will expand into sculpture, using CAD digital tools to make patterns for the creation of glass works with complex geometry. Working between 2D and 3D forms, we will create installations that can be installed both in the gallery and in situ as temporary site interventions. This course has no prerequisites.
---
All students take Art History and Italian Language.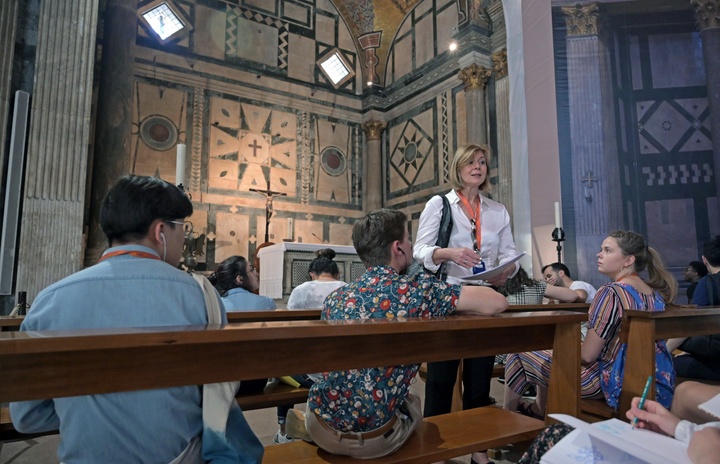 Art History
Rethinking Renaissance Visual Culture (3 Credits)
Faculty: Katharina Giraldi-Haller
This course explores the complexities, innovations, and magnificence of two centuries of history through its visual production: architecture, painting, sculpture, etc. It challenges the established understanding of Renaissance Florence as a cohesive phenomenon, instead constructing a more diverse notion of Florence's aesthetic language. Emphasis is placed on those motifs that permit interdisciplinary connections to drawing, design, and architecture that you explore in your studio courses in Florence. Beyond the assigned textbooks, your visual guide is the city of Florence itself.
---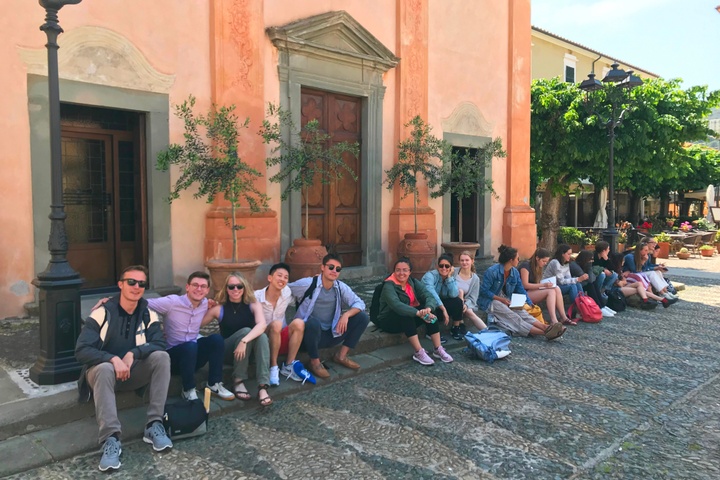 Italian in Elba
Offered through a partnership with the Italian language school Europass, this week-long workshop builds a strong understanding of the Italian language and provides an instant immersion in the culture, giving you the necessary foundation for an authentic experience during your time in Florence. Morning classes develop your conversational skills. During the afternoon, you explore the island of Elba through cultural programs, art history classes, and free time. Activities include sailing and swimming in the Tyrrhenian Sea, hiking in the mountains, visiting historic sites such as Napoleon's fortress in Portoferraio, and enjoying the beach.
---
---
Student Work from Florence Summer
---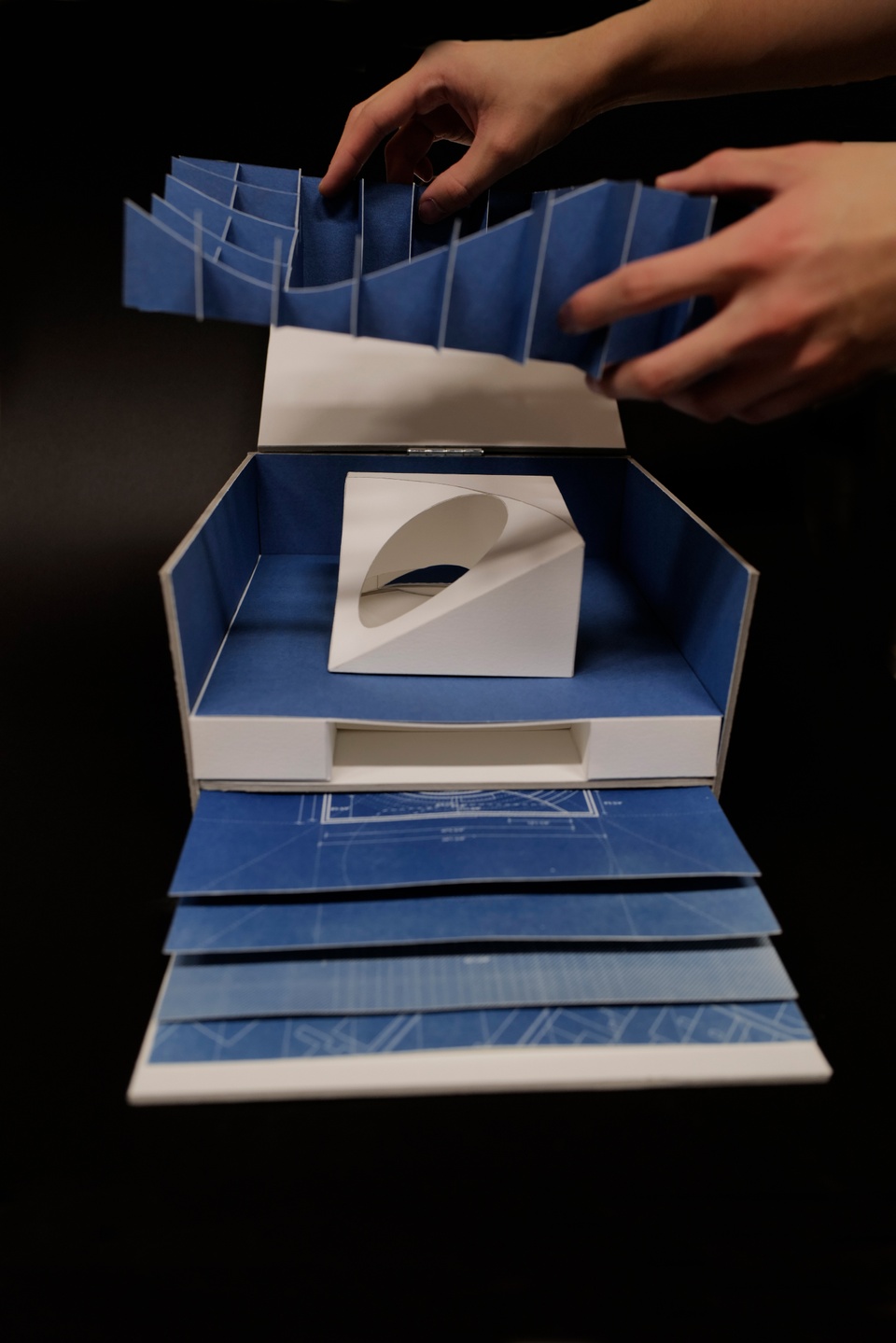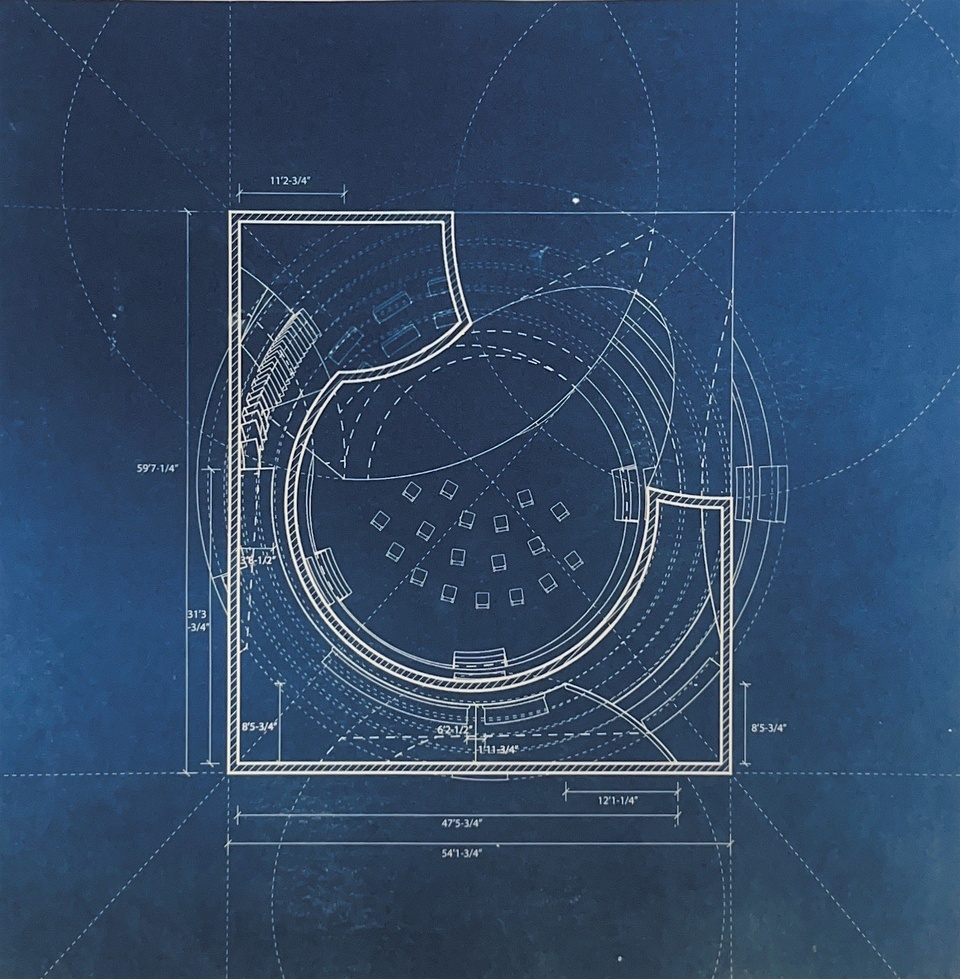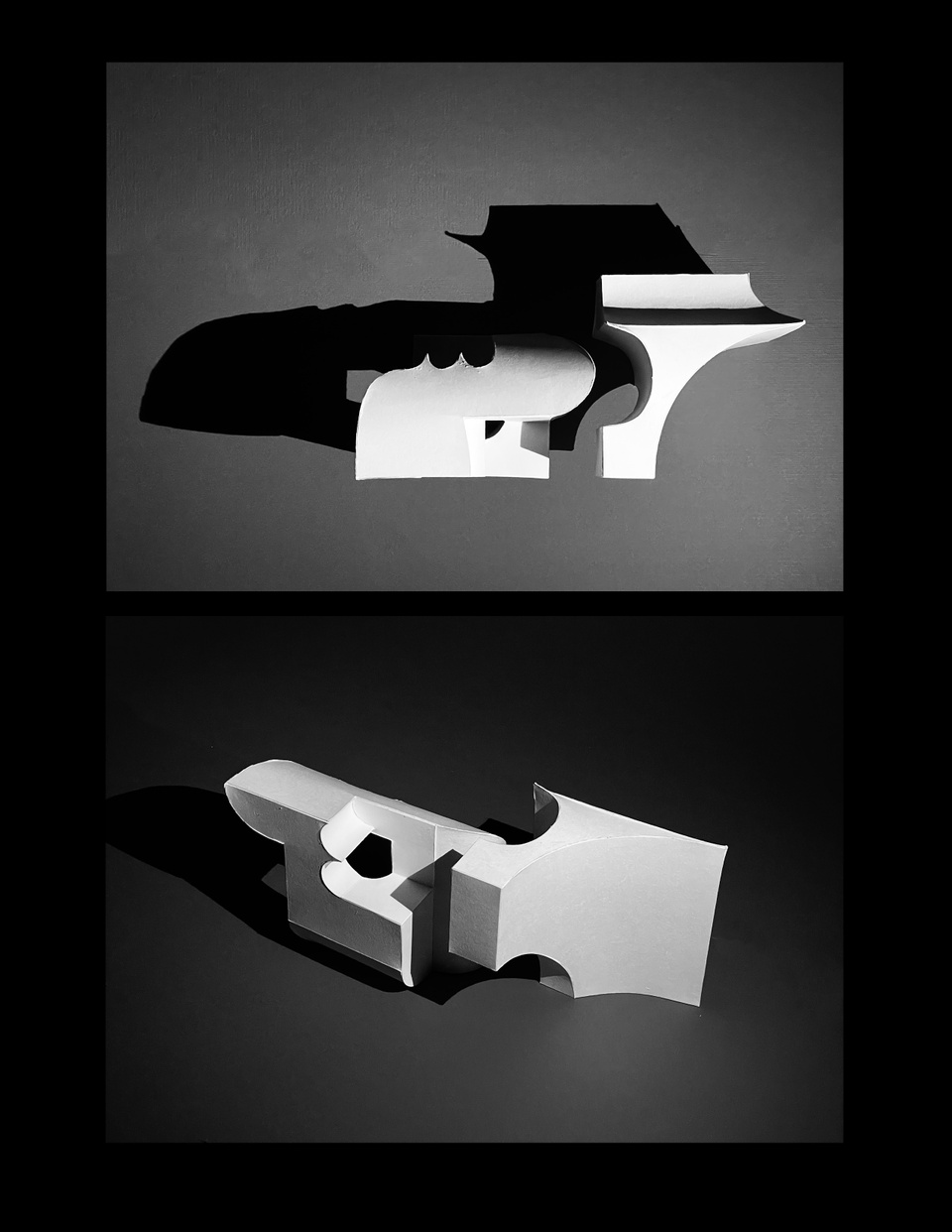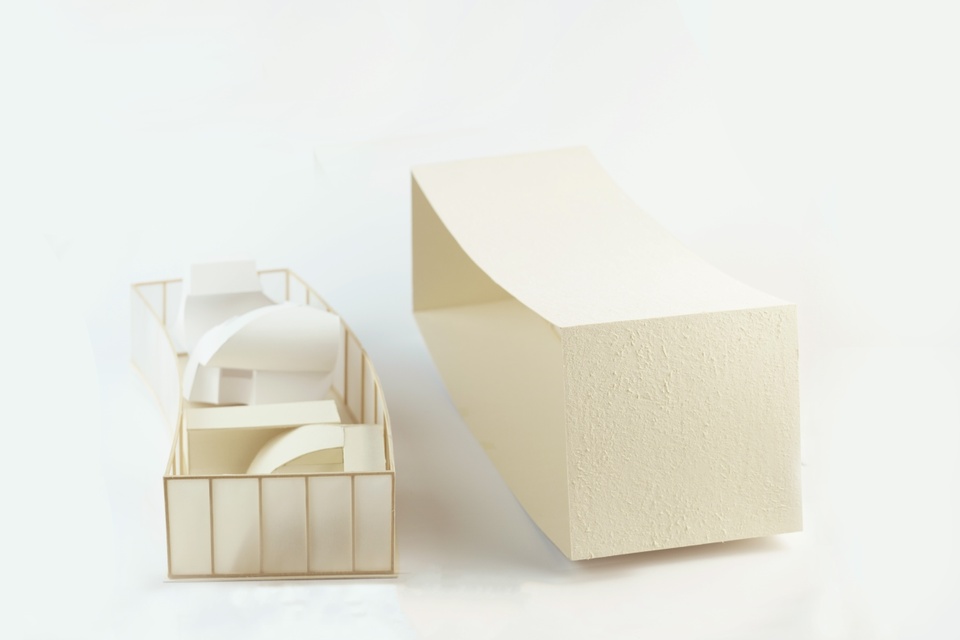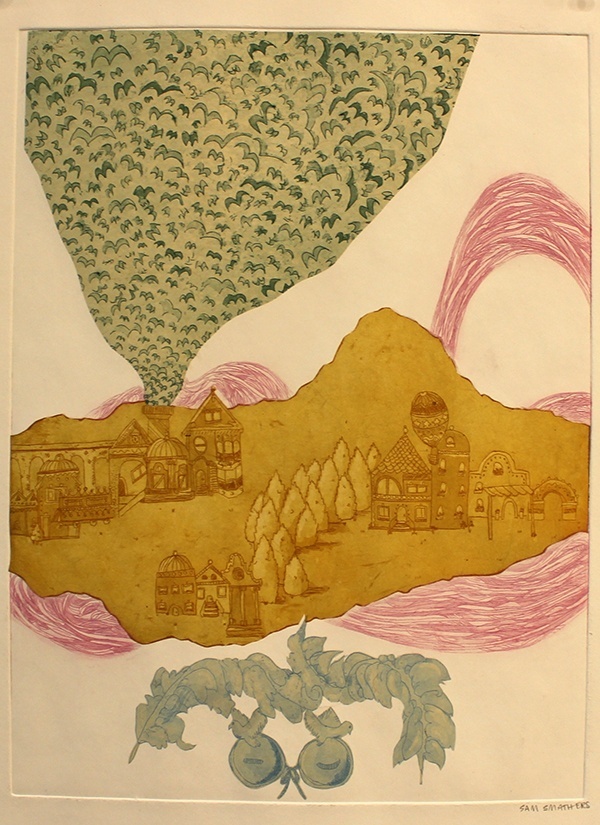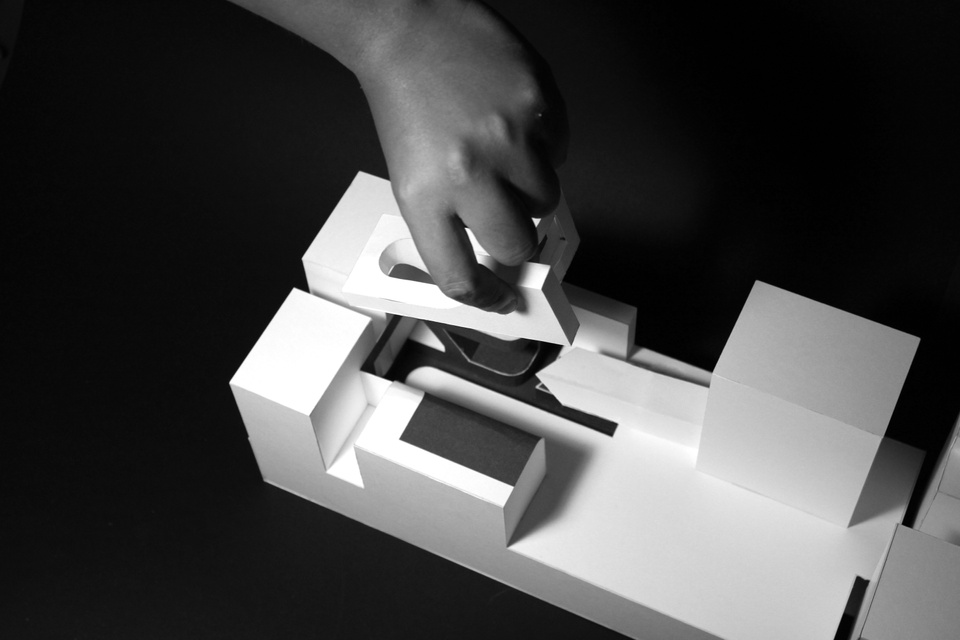 Any WashU student can study abroad in the Florence Summer Program. Students must:
Apply on time

Have and maintain a 3.0 GPA

Be in good academic and behavioral standing with the University

Attend the two mandatory prep meetings before departing for the program
There is no language prerequisite for the summer program.
Students apply at sa.wustl.edu beginning in September 2022.You will write a short essay about your interest in going abroad and what it will bring to your academics and personal experience. You will also submit the name and contact information for two references. More details are given in the application.
Upon successful completion, you receive a total of 10 credits:
6 credits of art or architecture studio

3 credits of art and architecture history
1 credit of Italian Language
For Sam Fox School students, the studio and history courses count toward your major, including as Sam Fox School Elective courses. These credits may also count toward a minor in design, art, or architecture, or fulfill the Humanities credit for engineering students.
Program Dates May 17-July 31, 2024
Living in Florence Students live in a residence in Florence, a short walking distance from the studios, markets, shops, sites, and train station. It is fully furnished with bedrooms with en-suite bathrooms, kitchen, living area, dining area, wifi, and air conditioning. Florence is a very walkable city and public transportation is also readily available and easy to use.
Single, double, and triple rooms are available, but single rooms are more rare. Housing costs during the program range from about $1,100/month for triple occupancy rooms to $2,140/month for single occupancy rooms. This cost includes utilities.
Passports & Student Visas Students obtain their own passports, which must be valid for 6 months after the program concludes. The School can assist with your visa application process.
Tuition & Financial Aid A limited number of scholarships are available, based on need and merit. Please indicate on your application if you are seeking financial assistance. Tuition is $15,100. Students are responsible for airfare, food, art supplies, and books. Allow for an additional $2,000 for course materials, field trips, museum passes, etc.