(Opens in a modal)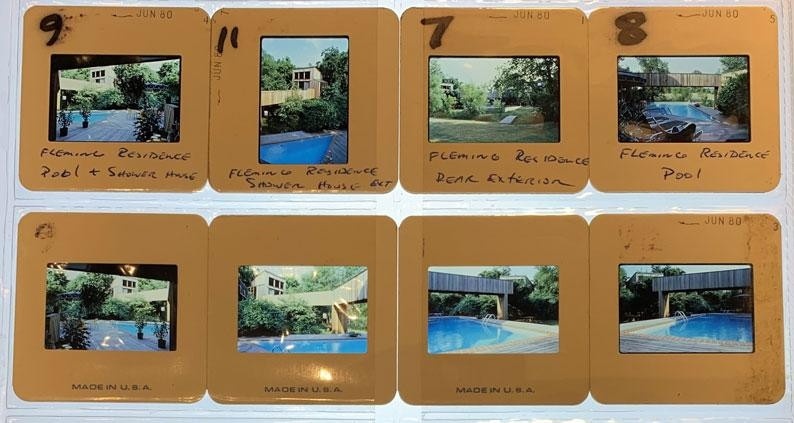 African American Architecture in St. Louis: The Case of Charles E. Fleming
---
---
In this panel discussion, Washington University architectural historians Shantel Blakely and Eric Mumford will join architect Michael Willis (AB '73; MArch/MSW '76) in an interview of Charles E. Fleming (UC '61) about his more than 50 years of experience as an architect. As one of the first African Americans to earn a degree in architecture from Washington University, Fleming has made significant contributions both regionally and nationally to the field of modern architecture, including numerous residential projects in the St. Louis region. The discussion will delve into Fleming's design approach and experience related to several of these projects completed during the late 1960s and early 1970s—a time of great social and spatial change in the United States following postwar efforts to address racial discrimination in housing. The program will feature projects emblematic of his architectural practice, most notably Fleming-designed houses in Town and Country, including a house for himself, completed in 1972. This house is an innovative three-story informal design in wood, reflecting Fleming's design expertise with this material, and is the subject of a book in progress by Mumford and Blakely.
---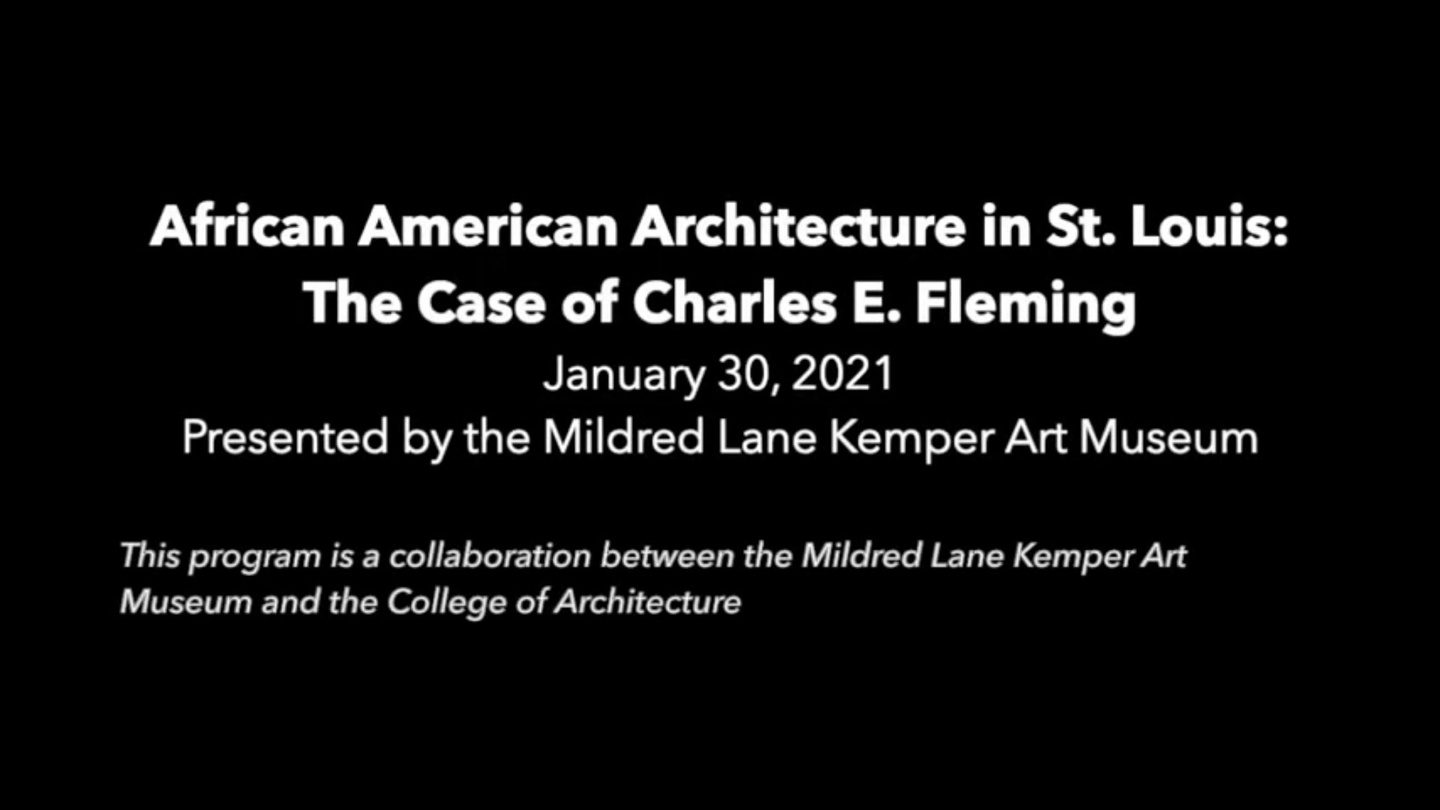 Charles E. Fleming
Charles E. Fleming (b. 1937) designed many suburban houses in St. Louis County, including on Bennett Avenue in Richmond Heights, one of the few suburban streets open to Black buyers in the 1950s and '60s. Fleming worked for the architecture firm HOK before going into partnership with Carey Jenkins, a California-based architect also originally from St. Louis, in 1968. Their firm, Jenkins-Fleming, developed a national practice and designed the physicians' dormitory at the Dr. Martin Luther King Jr. General Community Hospital (1968) in the Watts neighborhood of Los Angeles. Fleming was appointed St. Louis City Housing Commissioner by Mayor Alfonso J. Cervantes, and Jenkins-Fleming was involved in efforts to redesign the troubled Pruitt-Igoe public housing project, prior to its demolition in 1976. The firm also designed and oversaw the project management of many health facilities and school renovations in disadvantaged neighborhoods nationally, including the St. Louis Comprehensive Care Center in North St. Louis, and collaborated on such transportation infrastructure projects as the Art Center MARTA Station in Atlanta (1978). In 1979 Fleming founded the Fleming Corporation, which continued to do many local and national projects into the 1990s.
Shantel Blakely
Shantel Blakely, PhD, is assistant professor of architecture in the Sam Fox School of Design & Visual Arts at Washington University in St. Louis. She is an architectural historian with additional experience in architecture (practice) and philosophy. Current projects include a series of essays on the poet/critic Herbert Read, a study of the Italian postwar architect Marco Zanuso, and a monograph on the architect Charles E. Fleming, Washington University's first African American graduate in architecture. Blakely's essays and translations on architecture have appeared in Domus, AA Files, Avery Review, PLOT, and other journals. Prior to joining the faculty at the Sam Fox School, she was public programs manager at Harvard Graduate School of Design, where she cocurated the exhibition Happening Now: Historiography in the Making (2016) and organized numerous lectures and conferences. She holds a PhD in the history and theory of architecture from Columbia University, an MArch from Princeton University, and an MA in philosophy from Tufts University.
Eric Mumford
Eric Mumford, PhD, is the Rebecca and John Voyles Professor of Architecture and Urban Design in the Sam Fox School of Design & Visual Arts at Washington University in St. Louis, where he also holds appointments in the departments of History and Art History & Archaeology. He is a licensed architect and has published numerous books and articles on the history and theory of modern architecture and urbanism, including Modern Architecture in St. Louis (2004); Defining Urban Design: CIAM Architects and the Formation of a Discipline, 1937–69 (2009), and a textbook, Designing the Modern City: Urbanism since 1850 (2018), among other works. Mumford's academic work is focused on the history of architectural design within its many metropolitan environmental contexts since the 1920s. He is currently the curator of the Mildred Lane Kemper Museum exhibition Utopian Visions: Modern Art, Architecture, and Social Change in St. Louis, 1940–74, scheduled for fall 2024. He also received a 2020 Sam Fox School Creative Activity Research Grant, with Shantel Blakely, for the forthcoming book The Charles E. Fleming House. He is the editor of the forthcoming Wrightwood 659 catalog Ando and Le Corbusier, supported by the Alphawood Foundation, Chicago.
Michael Willis
Michael Willis, FAIA (BA73; MArch76/MSW76) earned both his undergraduate degree and a joint master's degree in architecture and social work at Washington University. After spending 10 years with the Fleming Corporation in St. Louis, in 1988 he launched Michael Willis Architects (MWA) in San Francisco. MWA has created master plans and designs for several mixed-income affordable housing projects and neighborhood revitalization projects in San Francisco, Oakland, Portland, Detroit, St. Louis, Memphis, and post-Katrina New Orleans (Faubourg Lafitte). He has served as principal on large public projects including the New International Terminal at San Francisco Airport, the Central Subway Yerba Buena/Moscone Station for the San Francisco Municipal Transportation Agency, as well as major industrial, healthcare, and educational facilities nationally. Willis was awarded a Distinguished Alumni Award and has been a member of the Washington University School of Architecture National Council.
---