(Opens in a modal)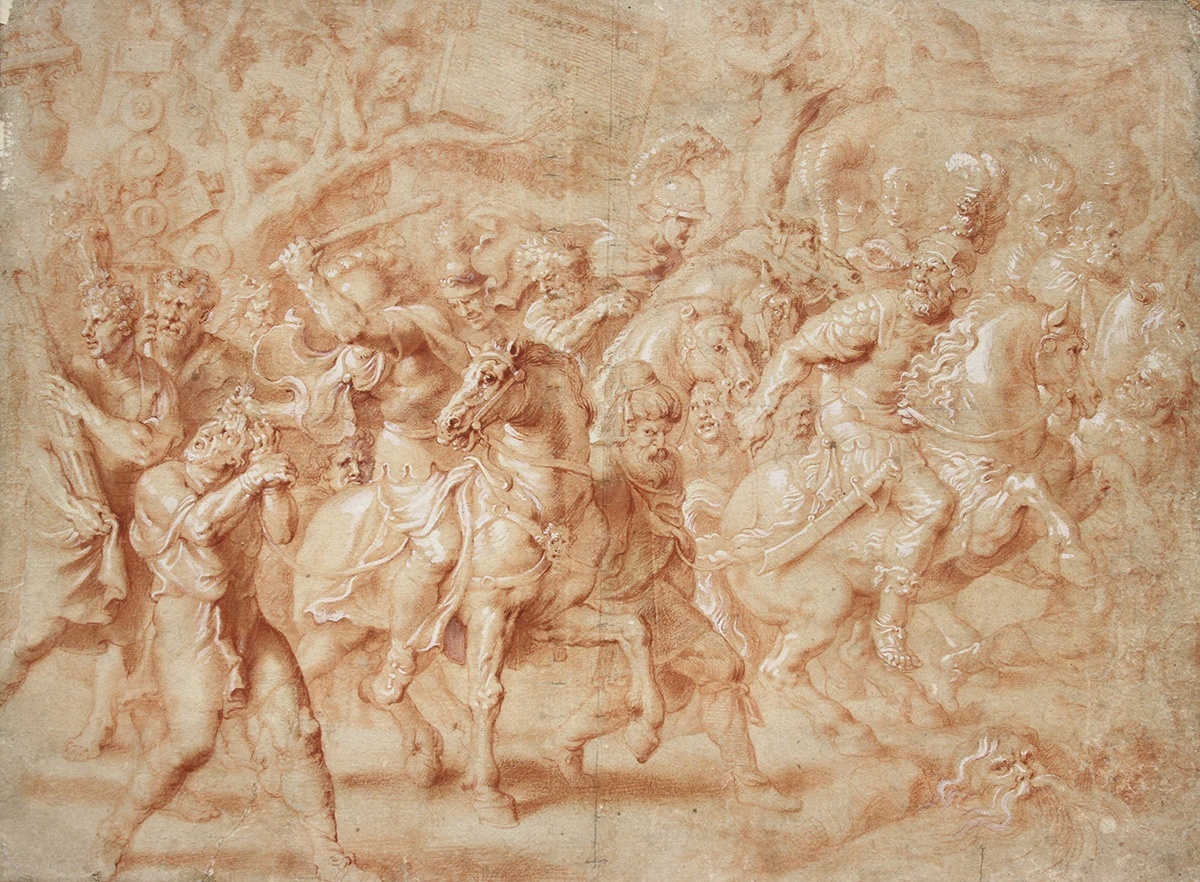 Colonizing the Past: Constructing Race in Ancient Greece and Rome
---
---
This panel explores critical issues raised by the fall 2021 Teaching Gallery exhibition, Colonizing the Past: Constructing Race in Ancient Greece and Rome. How have modern ideas on race influenced the interpretation and representation of racialized identities across different cultures, geographies, and religions in classical antiquity? How do narratives of whiteness influence contemporary understandings of ancient Greece and Rome?
Join faculty curator, Kathryn Wilson, senior lecturer in the Department of Classics, and Claudia Swan, Mark Steinberg Weil Professor of Art History in the Department of Art History & Archaeology, both in Arts & Sciences, in conversation with Margo Hendricks, professor emerita in the Department of Literature at University of California, Santa Cruz, as they discuss the construction of race in visual culture through works from the Kemper Art Museum's permanent collection.
The Museum will stay open until 6 pm to view the Teaching Gallery exhibition.
---
Margo Hendricks is professor emerita of literature at the University of California, Santa Cruz. A recipient of a recent Folger Library Fellowship," she has received a number of academic grants and fellowships to support her writing. Co-editor (with Patricia Parker) of Women, Race and Writing in the Early Modern Period (Routledge, 1993), Hendricks has published essays on Shakespeare, premodern critical race, and early modern women, among other topics. Her forthcoming book is Race and Romance: Coloring the Past; other research projects include Heliodorus' Daughters: Black Women and the Romance Industry and Shakespeare's Negress: An Academic Memoir… sort of. She writes and publishes romance fiction under the pen name Elysabeth Grace.
Claudia Swan is the inaugural Mark Steinberg Weil Professor of Art History & Archaeology at Washington University. Her principal scholarly commitment is to northern European art, with a focus on the Netherlands in the seventeenth century. Swan's work on early modern art and visual culture contributes to intersections of art history, history of science, material culture studies, and the history of global trade and politics. Publications within the past decade include articles on seventeenth-century taste, Dutch art, trade, and diplomacy in the global sphere; a co-edited volume Image, Imagination, and Cognition: Medieval and Early Modern Theory and Practice; and the edited volume Tributes to David Freedberg: Image and Insight. Her monograph Rarities of These Lands: Art, Trade, and Diplomacy in the Dutch Republic (Princeton University Press, 2021) was published this spring, followed by the co-authored volume Conchophilia: Shells, Art, and Curiosity in Early Modern Europe (Princeton University Press, 2021).
Kathryn Wilson is a senior lecturer in the Department of Classics at Washington University in St. Louis. She works on Greek literature, ancient science and environmental writing, and race in antiquity. Through Eos Reads for Black Lives, she led and participated in discussions of critical race theory in Classics. She has published on many topics, including the myth of the Golden Race, ancient farming and climate change, the poetics of labor, and viper reproduction. This fall she is teaching a new course in the Classics department, "Race and Identity in Greco-Roman Antiquity," and working on a project about the temporal boundaries of race.