(Opens in a modal)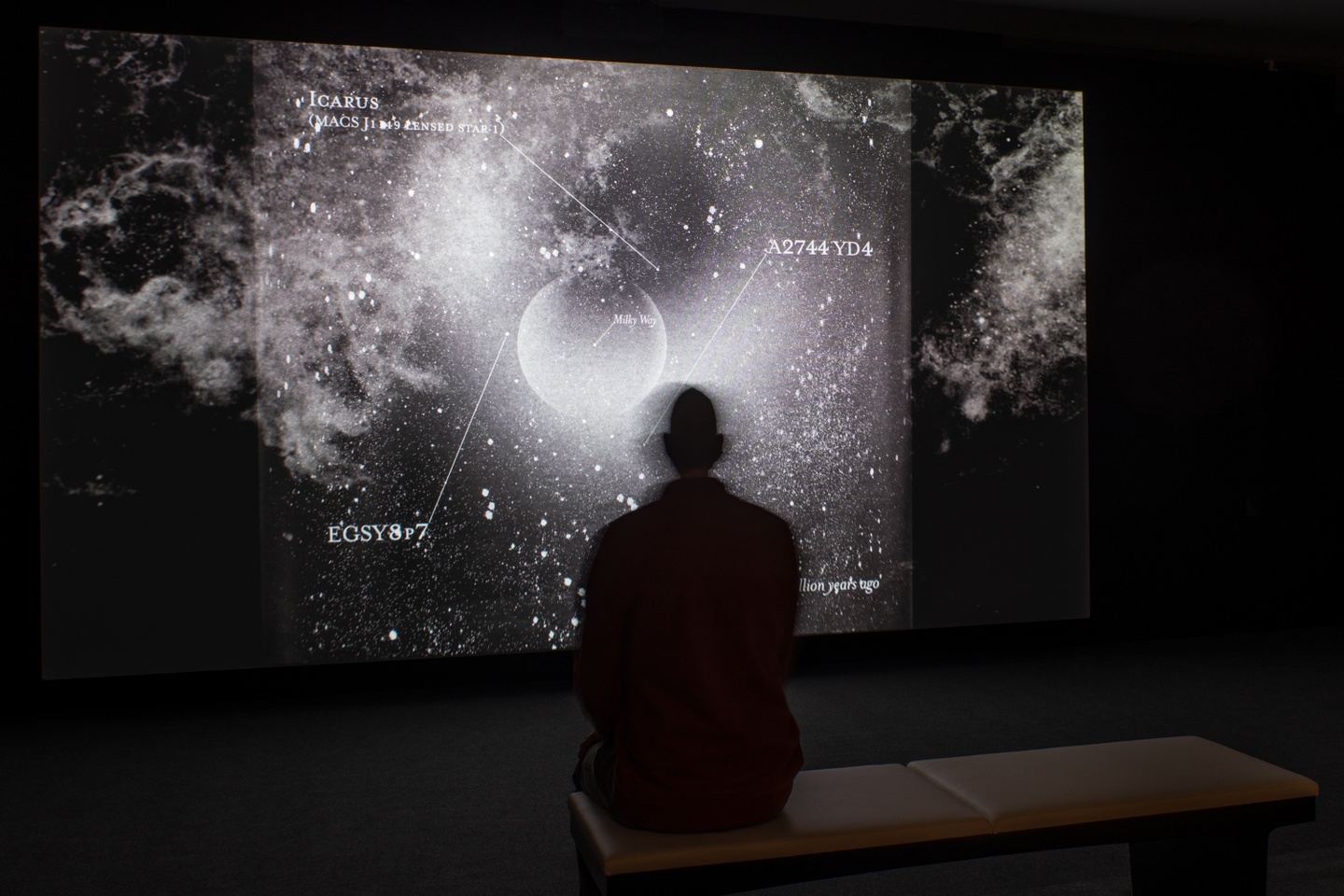 Film Screening + Q&A: Dario Robleto
---
---
The Sam Fox School and Laumeier Sculpture Park present a screening of The Aorta of an Archivist by Dario Robleto. The artist will be on hand to introduce the 53-minute film and take audience questions. The event, which is free and open to the public, is presented in conjunction with the exhibition Salutary Sculpture, on view February 12-May 15 at Laumeier.
Written, researched, and directed by Robleto, The Aorta of an Archivist examines the crossover of historical themes related to the cosmos and the human body, including the recordings of brain waves and heartbeats. The high-definition video is accompanied by an original score, and was commissioned by the Spencer Museum of Art in Lawrence, Kansas. The film draws from the work Robleto completed during his Island Press residency, The First Time, The Heart (A Portrait of Life 1854-1913).
---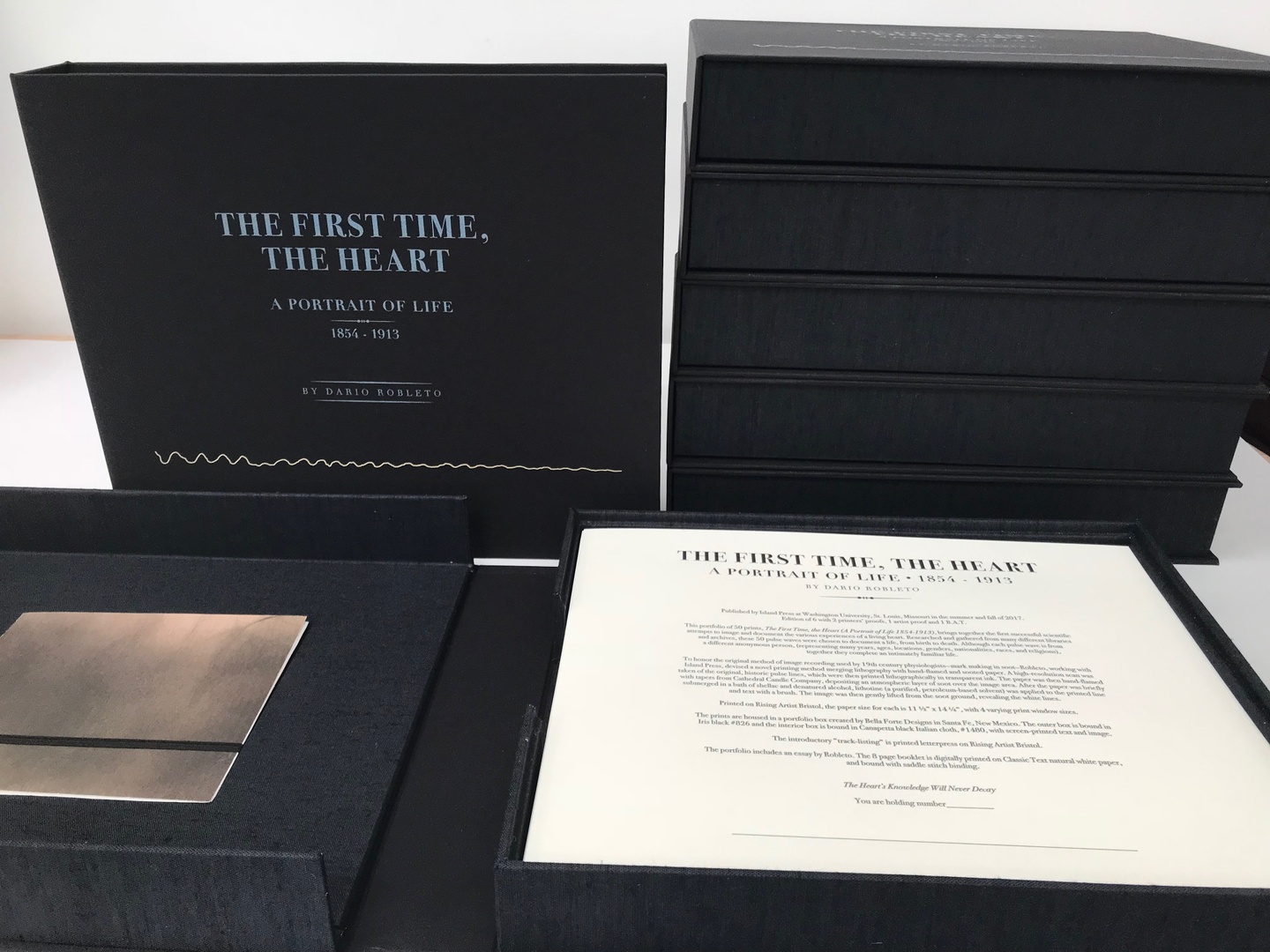 Dario Robleto is an artist, researcher, writer, "citizen-scientist," and teacher. His research-driven practice results in intricately handcrafted objects that reflect his exploration of music, popular culture, science, war, and American history. Robleto uses unexpected materials such as melted vinyl records, dinosaur bones, meteorites, glass produced by atomic explosions, and lost heartbeat recordings from the 19th century, and he transforms these artifacts from the vast inventory of humanity's collective past into delicately layered objects that are sincere and personal meditations on love, death, eroding memory, and healing.
His work has been exhibited widely and is held in prominent collections including the Harvard Art Museum and the Whitney Museum of American Art. Robleto has been a lecturer at many universities and institutions including Harvard University, Cambridge, MA; Bard College, Annandale-on-Hudson, NY; Massachusetts Institute of Technology, Cambridge, MA; Rhode Island School of Design, Providence, RI; and the Hubble Space Telescope Science Institute, Baltimore, MD. In 2013-14 he served as the California College of the Arts Viola Frey Distinguished Visiting Professor, Oakland, CA. His work has been profiled in numerous publications and media including Radiolab, Krista Tippet's On Being, and The New York Times. He has been a visiting scholar and artist-in-residence at institutions such as the Smithsonian Museum of American History; the SETI Institute; the Robert Rauschenberg Residency; and the Radcliffe Institute for Advanced Study at Harvard University. He served as the fall 2016 Arthur L. and Sheila Prensky Island Press Visiting Artist in the Sam Fox School.
In 2015 he joined a distinguished team of scientists as the artistic consultant to "Breakthrough Message"—a multi-national effort that aims to encourage intellectual and technical debate about how and what to communicate if the current search for intelligent life beyond Earth is successful. In 2016-2019, while serving as Artist-in-Residence in Neuroaesthetics at the University of Houston's Cullen College of Engineering, he co-organized the International Conference on Mobile Brain-Body Imaging and the Neuroscience of Art, Innovation, and Creativity in Cancun, Mexico, and Valencia, Spain. He was co-author and editor for an accompanying publication, Mobile Brain-Body Imaging and the Neuroscience of Art, Innovation and Creativity. In 2016 he was appointed as the Texas State Artist Laureate. He is a former board member of Artpace, San Antonio and is currently on the board of advisors at the Nasher Museum of Art at Duke University. In 2020, he was a research consultant to the popular science television series, Cosmos: Possible Worlds, which aired on National Geographic and Fox. He is currently serving as Artist-at-Large at Northwestern University's McCormick School of Engineering and the Block Museum of Art, and is working on his first book, Life Signs: The Tender Science of the Pulsewave, published through the University of Chicago Press and co-authored with art historian Jennifer Roberts, the Elizabeth Cary Agassiz Professor of the Humanities at Harvard.
University Health & Safety Protocols
Your health and safety are important to us. Attendees must abide by the University's current health and safety protocols. Masks must be worn by everyone in attendance at all times.
All visitors to campus must complete WashU's visitor screening tool no more than two hours before coming to campus. Kindly be prepared to show your screening results when you arrive at the event.