(Opens in a modal)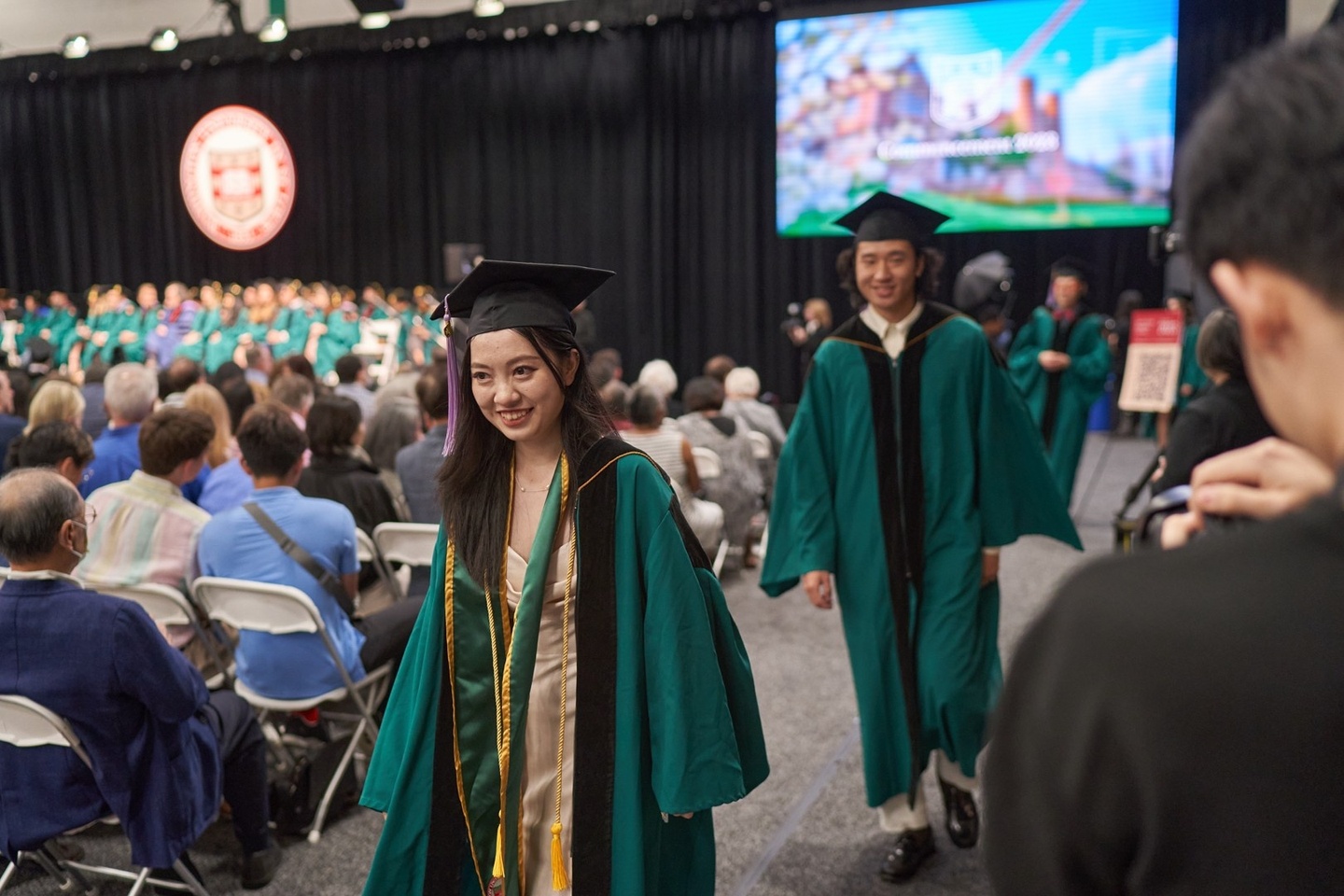 2023 Sam Fox School Recognition Ceremony
---
---
The Sam Fox School celebrates the tremendous accomplishments of its graduating students at its all-school Recognition Ceremony. The in-person ceremony recognizes the degree candidates across the Sam Fox School's undergraduate and graduate programs.
Keynote Address
Min Jung Kim
Barbara B. Taylor Director, Saint Louis Art Museum
UNDERGRADUATE STUDENT SPEAKER
Nema Swareh
Bachelor of Arts in Architecture
GRADUATE STUDENT SPEAKER
Allena Marie Brazier
Master of Fine Arts in Visual Art
---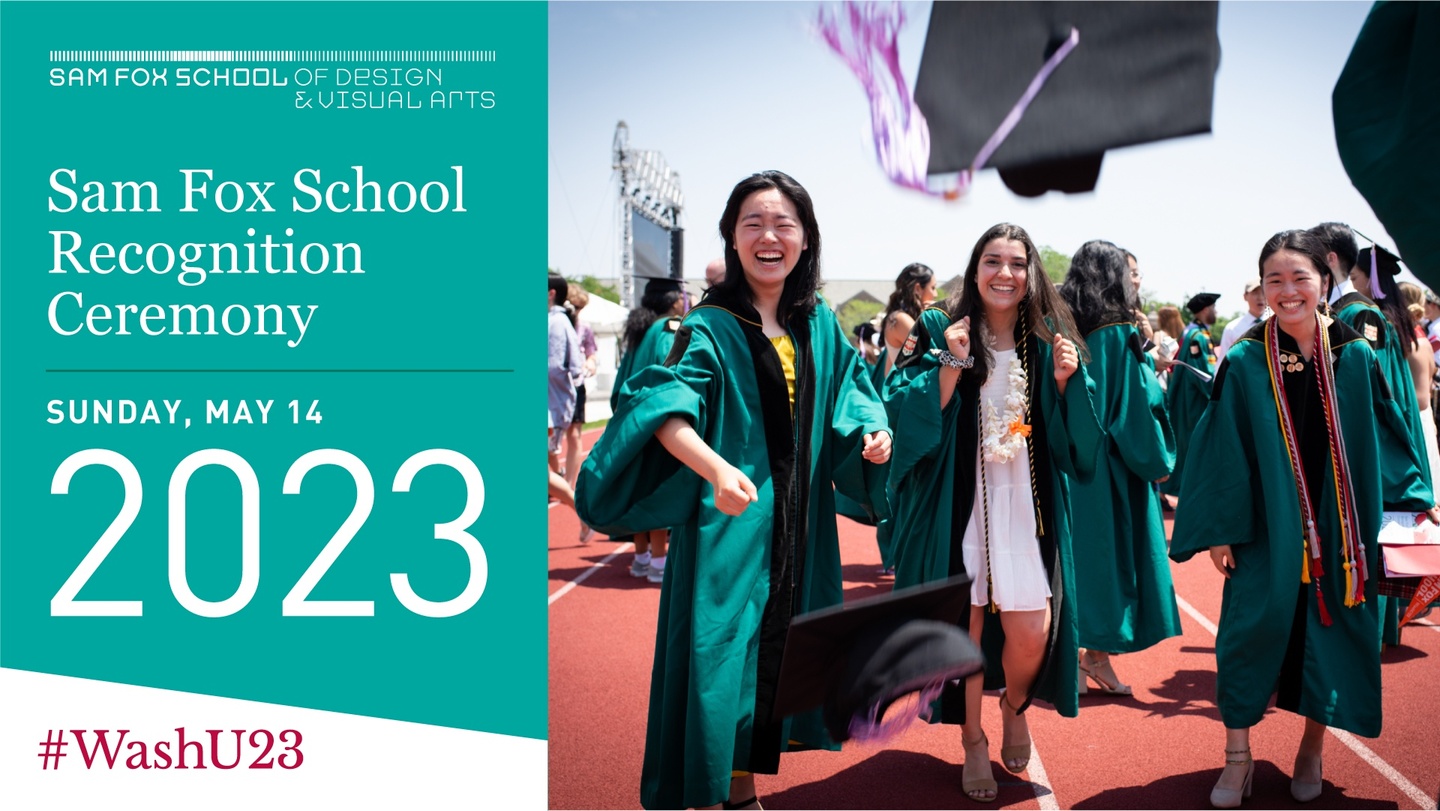 ---
Information for Candidates
---
Regalia is required to participate in the recognition ceremony. Please reserve your regalia online by April 28, 2023.
The Sam Fox School's Recognition Ceremony will begin at 6:30 p.m. on Francis Olympic Field, rain or shine.
Candidates should arrive at the Olympic Rings near Francis Field at 5:45 p.m. for check-in and line-up.
If there's a chance of severe weather, updated information about the ceremony's time and /location will be posted on this page.
The Sam Fox School's Recognition Ceremony will take place on WashU's Francis Olympic Field and is a rain or shine event. In the case of severe weather, information about alternate plans will be shared on this page and the Sam Fox School's social media channels.
Yes. Those who are unable to attend in person can watch the Recognition Ceremony livestream on this page and on the school's YouTube and Facebook pages.
WashU will livestream the May 15 University Commencement on their Facebook page.
Priority seating will be available for those who need it. Please contact the
Registrar's office
with concerns regarding accessibility.
Boxed water will be provided to candidates only. Guests are encouraged to bring reusable water bottles. Water stations will be provided to fill reusable water bottles.
The Recognition Ceremony will take place at WashU's Francis Olympic Field on the west side of the Danforth Campus. For parking options, please visit
the university's Commencement website
.