(Opens in a modal)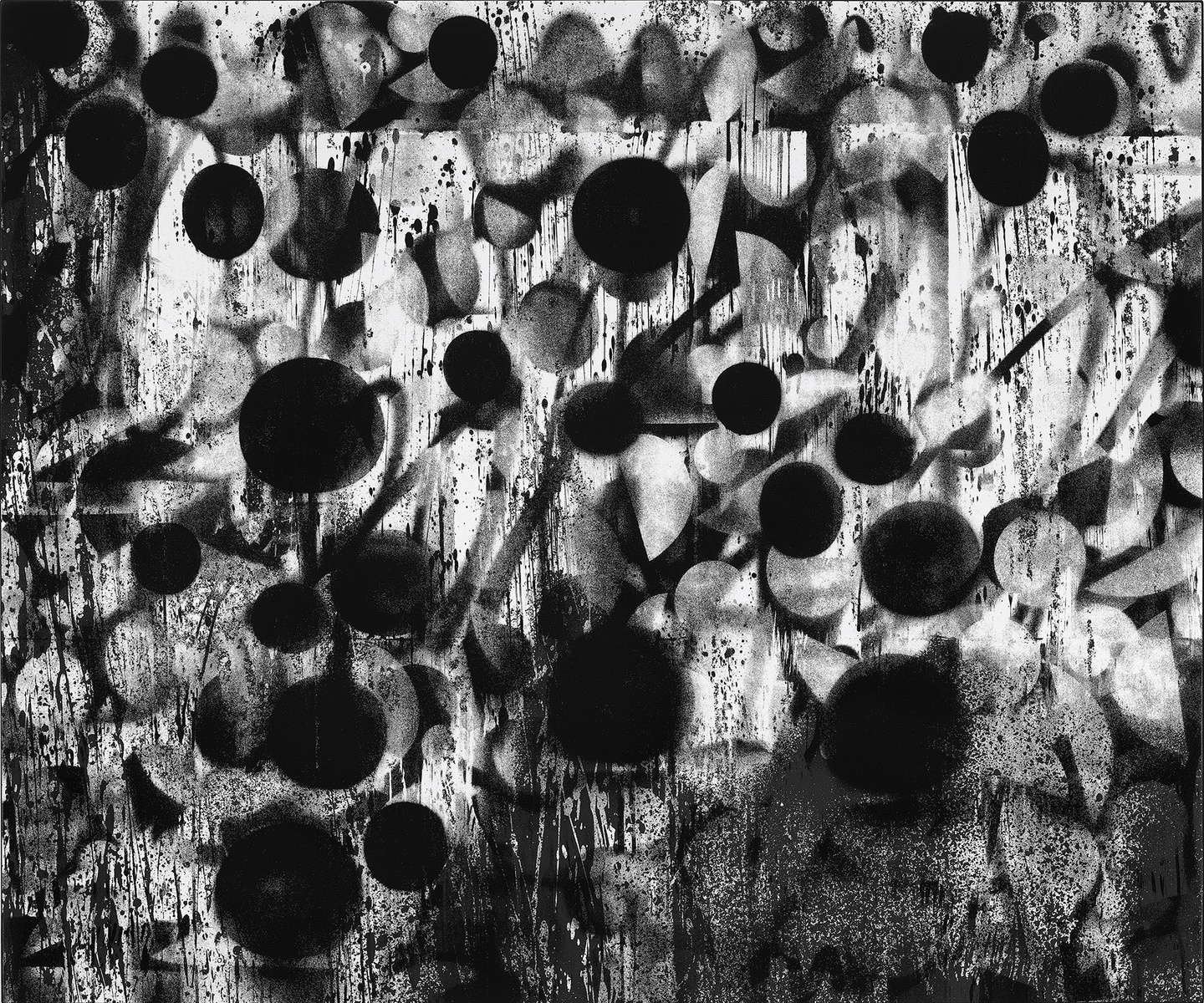 ---
As part of the opening celebrations for Adam Pendleton: To Divide By, the artist Adam Pendleton will be in conversation with Meredith Malone, curator. Pendleton is known for his large-scale paintings, drawings, sculptures, and films, many of them informed by Black Dada—his visual inquiry into the relationships between Blackness, abstraction, and the avant-garde. This exhibition showcases new paintings, drawings, and ceramics, along with two recent film portraits that together reveal Pendleton's belief in abstraction's capacity to destabilize and disrupt.
Free and open to the public.
---
Kemper Art Museum members and WashU faculty, staff, and students are invited to
preview the exhibition
at 4:30 pm prior to the panel discussion. The
public opening
follows the discussion.
Adam Pendleton was born in 1984 in Richmond, Virginia. His work has been the subject of numerous solo exhibitions at such notable museums as mumok in Vienna (2023), the Montreal Museum of Fine Arts (2022), the Museum of Modern Art in New York (2021), Le Consortium in Dijon (2020), and the KW Institute for Contemporary Art in Berlin (2017). His work has also been featured in the Whitney Biennial (2022), the Venice Biennale (2015), and other prominent group exhibitions, including Grief and Grievance: Art and Mourning in America at the New Museum in New York (2021). Writing and publishing are central to Pendleton's practice, and his many books include Pasts, Futures, and Aftermaths: Revisiting the Black Dada Reader (2021), Who Is Queen? A Reader (2021), Heavy as Sculpture (2021), and Black Dada Reader (2017). In 2020, Pendleton founded DABA, a small press for books on art, experimental writing, and visual poetry. He lives and works in New York.