(Opens in a modal)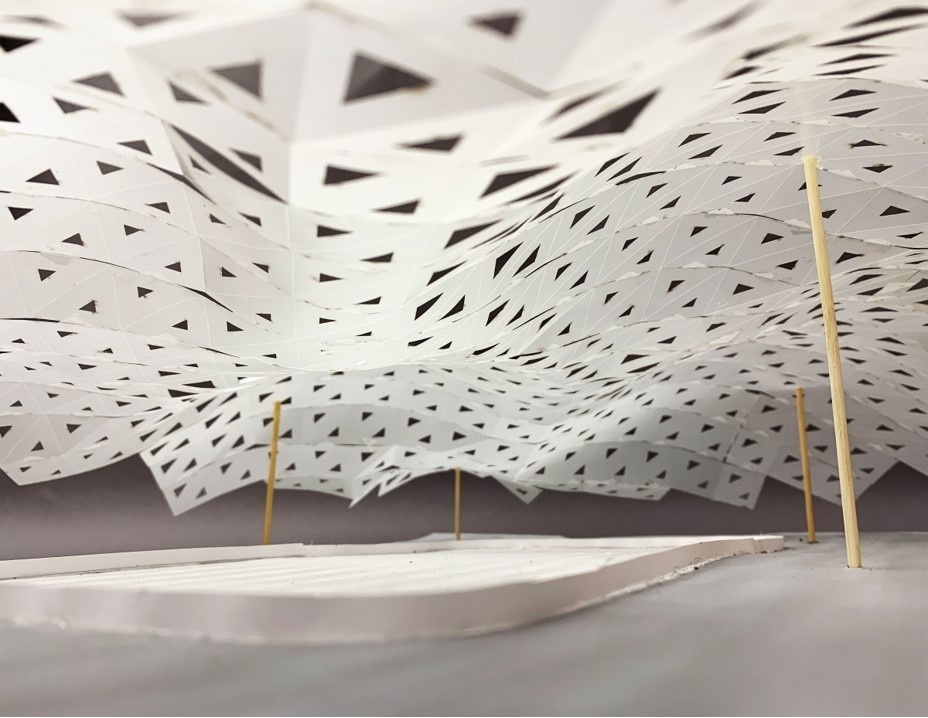 ---
In this free workshop, students will be introduced to Grasshopper, a visual programming plug-in for Rhino. Using computational techniques, we will design a parametric, perforated surface and prepare it for laser cutting on paper. Prerequisite: working knowledge of Rhino.
Takeaways
We will design and produce laser-cutting files for a double-curved, perforated surface, which could serve as a wall decoration or a model of an architectural canopy. We won't be laser-cutting during the workshop, but students are encouraged to laser cut their designs afterwards.
Cross-disciplinary Connections
Computational design, both as a mindset and a design process, is applicable to any creative field. It allows architects and artists to incorporate complexity into their designs that would not be possible by hand; to base their designs on existing data or physical properties; and to extensively reiterate.
Instructor
Orion Strayer, BS '24, is an architecture student "suffering a geeky obsession with computational design."
---
Fox Fridays is a weekly, low-stress workshop series introducing the WashU community to overlooked or lesser-known tools, resources, processes, and ideas. It provides a platform for students to develop hybridized practices of creative output that transcend discipline, medium, and experience.