(Opens in a modal)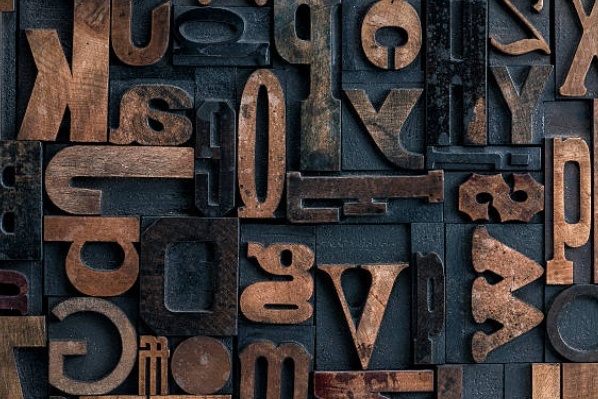 Fox Fridays: Let's Print a Zine! Collaboration Through Letterpress
---
---
Let's print a letterpress zine together! In this free workshop, each student will use a combination of unconventional objects and pressure print templates to design a unique page (or pages) on the letterpress. At the end of the workshop, there will be a saddle-stitch binding demo of the zines.
Takeaways
Print, bind and take home a saddle-stitched zine to inspire future projects.
Cross-Disciplinary Connections
This workshop is an approachable opportunity for students of any background to engage with the letterpress. It offers students already involved with book studio and printmaking processes a chance to learn new processes and have fun on the press.
Instructor
Maddy Underwood is a designer and printmaker from Nashville, Tn. After graduating from the Sam Fox School at Washington University in St. Louis in 2019, she interned at Hatch Show Print and worked at Jack White's Third Man Records. She teaches paper-making and letterpress workshops. In 2021, she was an artist-in-residence at Flower City Arts Center in Rochester, Ny., and in 2023 she attended the In Cahoots Residency in Petaluma, Ca.
---
Fox Fridays is a weekly, low-stress workshop series introducing the WashU community to overlooked or lesser-known tools, resources, processes, and ideas. It provides a platform for students to develop hybridized practices of creative output that transcend discipline, medium, and experience.