(Opens in a modal)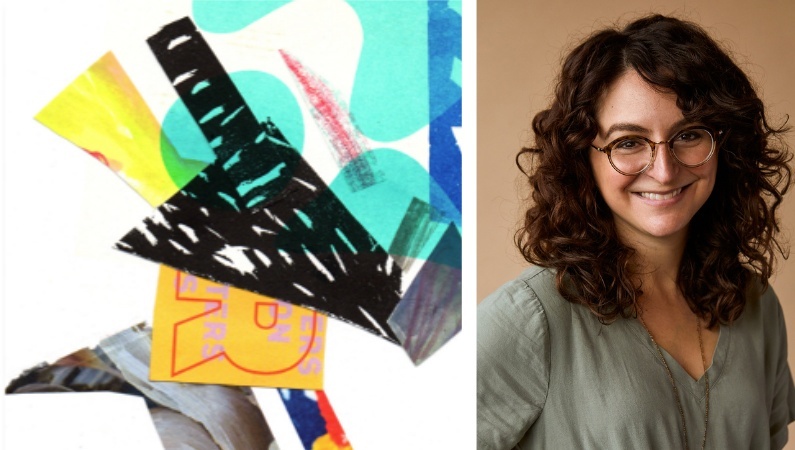 Community Art Workshop: Fragmented Poetics
---
---
Adam Pendleton's work involves a striking conversation between mediums, including painting, collage, screenprinting, and book arts. His works incorporate various materials—photocopies of poems and other texts, historical photographs, spray-painted and brushed marks—that are combined, screenprinted, and presented as painting again, changing the visual meaning of each component. Pendleton embraces multiplicity, incorporating paint drips, photocopy irregularities, and unexpected overlaps as a reminder that meaning is never stable The outcomes of this multilayered process resemble visual poems full of fragments of history and identity.
Join us for a two-hour art-making workshop inspired by Adam Pendleton's multimedia artistic process led by graphic designer and illustrator Danielle Ridolfi. During this hands-on experience, participants will experiment with the power of juxtaposing diverse found materials to create a compelling visual poem using several of Pendleton's methods, including collage and screenprinting. Each participant will create a composition by cutting and pasting an assortment of visual ephemera, text, and paper using a rule-based procedure that combines artistic choice with elements of chance. Participants will also learn to apply a screenprint texture to their collage to add layered meaning.
---
Danielle Ridolfi is a graphic designer and illustrator from St. Louis. She graduated in 2023 from the MFA program in Illustration and Visual Culture from the Sam Fox School of Design and Visual Arts at Washington University where she was a Sam Fox Ambassadors Fellow. Her work includes children's picture books, editorial illustration, zines, and publication design. She uses image-making processes that are contingent upon contact with the natural and material world and that bear traces of objects and places, particularly collage. Given her background as a clinical psychologist specializing in children and young adults, Danielle is particularly drawn to using theories of learning and development to guide image-making practices. Her work has been featured in Honest History magazine, Uppercase magazine, and AIGA St. Louis. She currently teaches courses in digital design and screenprinting in the Sam Fox School and children's studies in Arts & Sciences at Washington University.