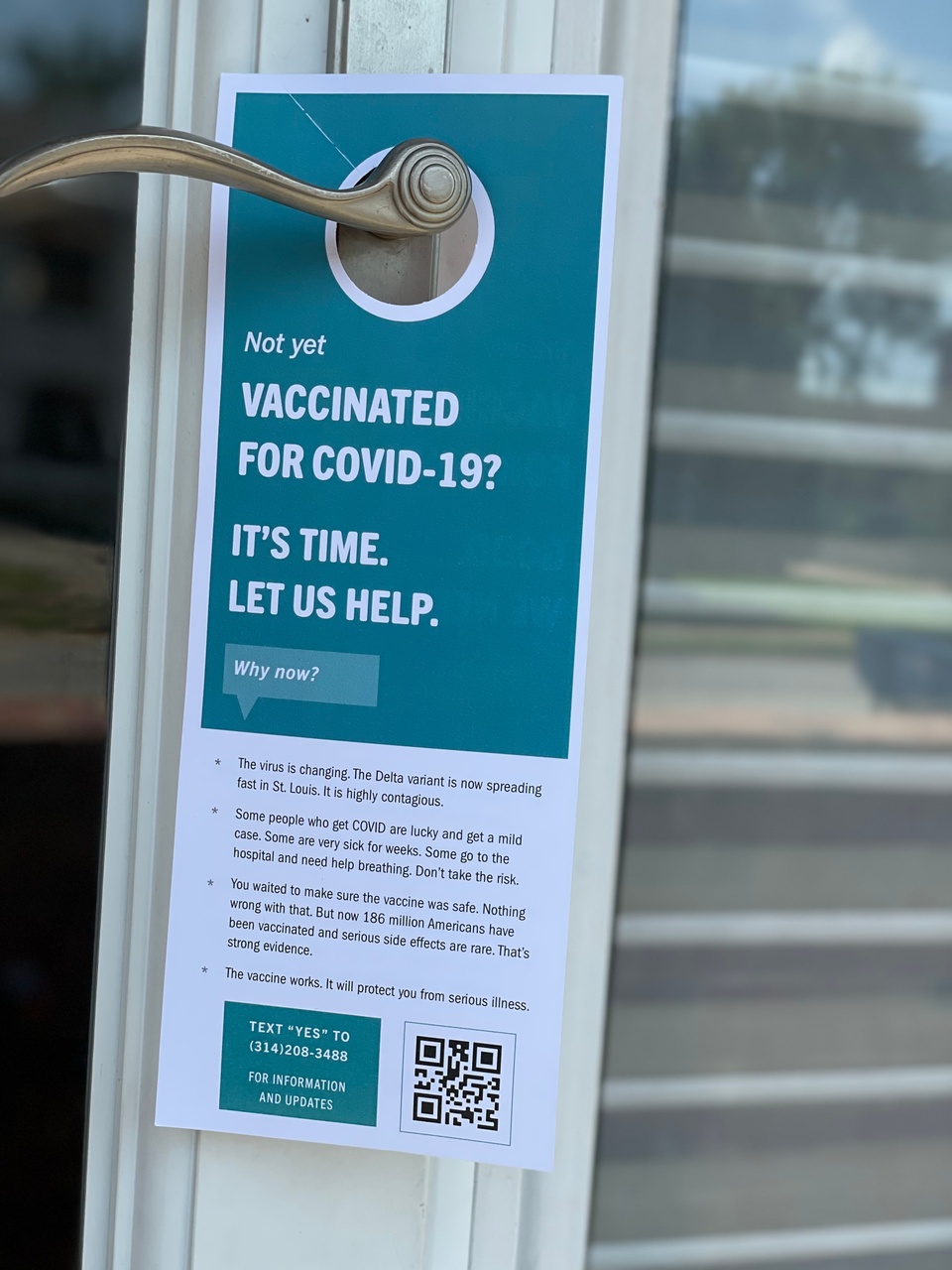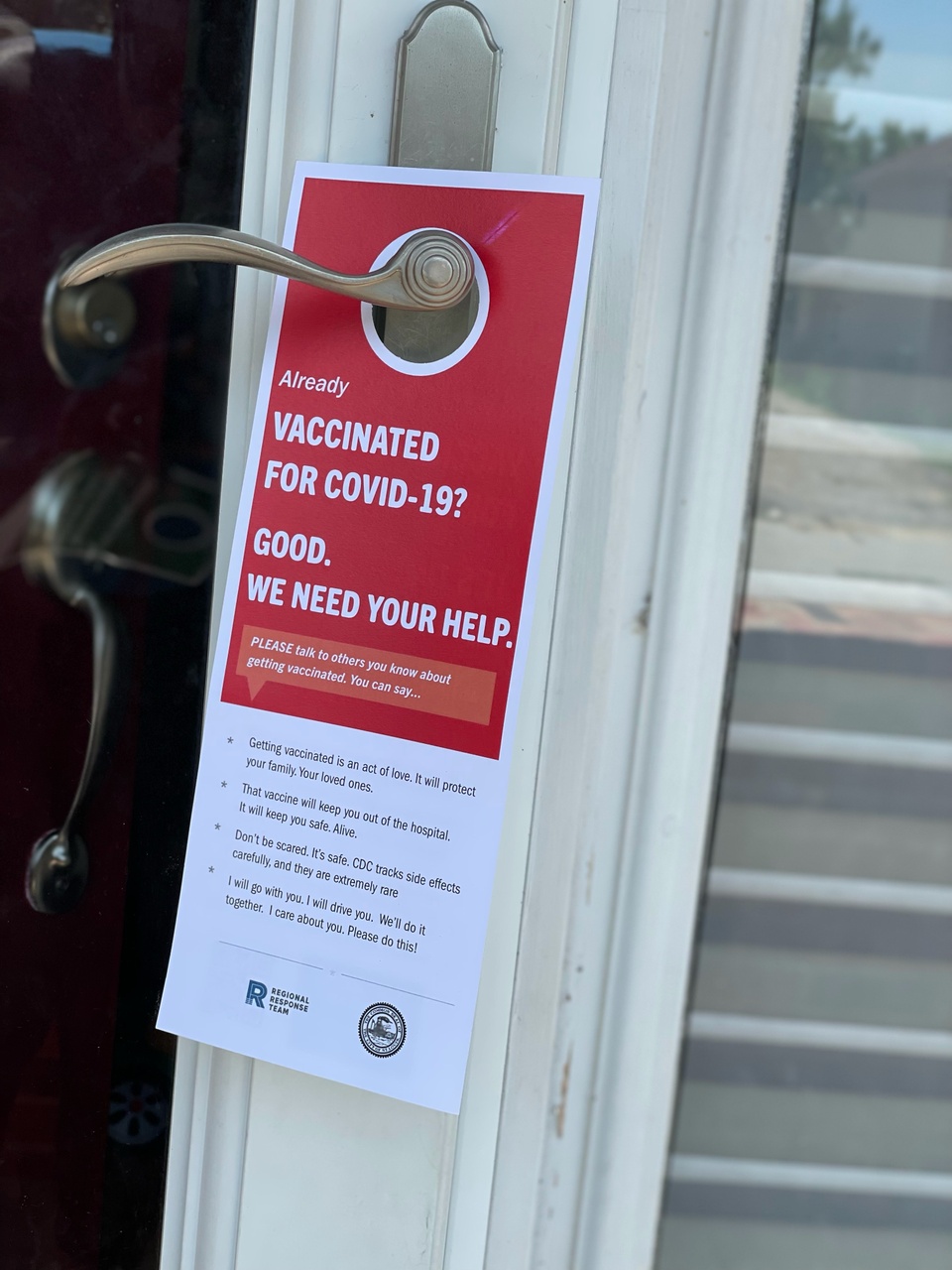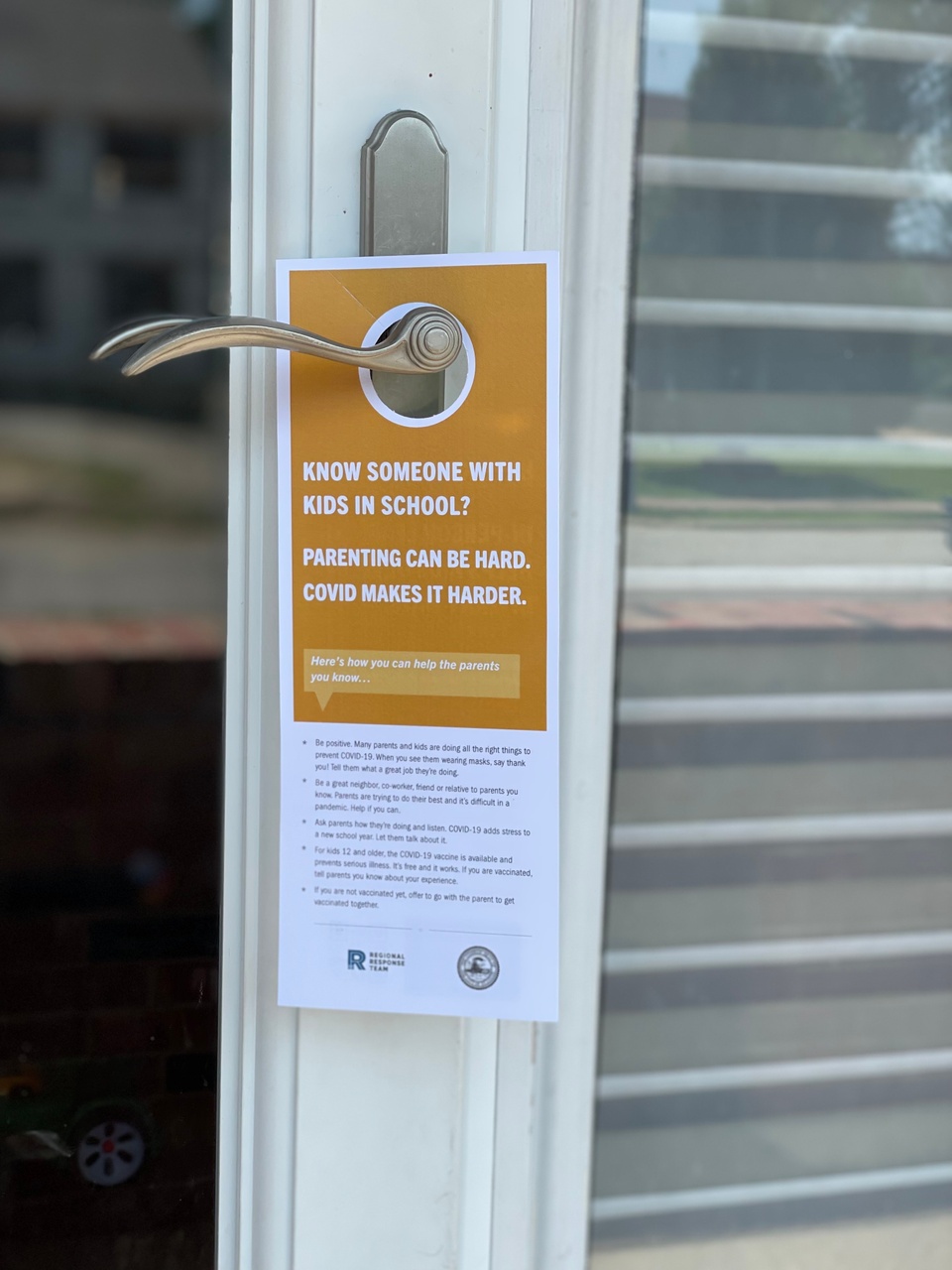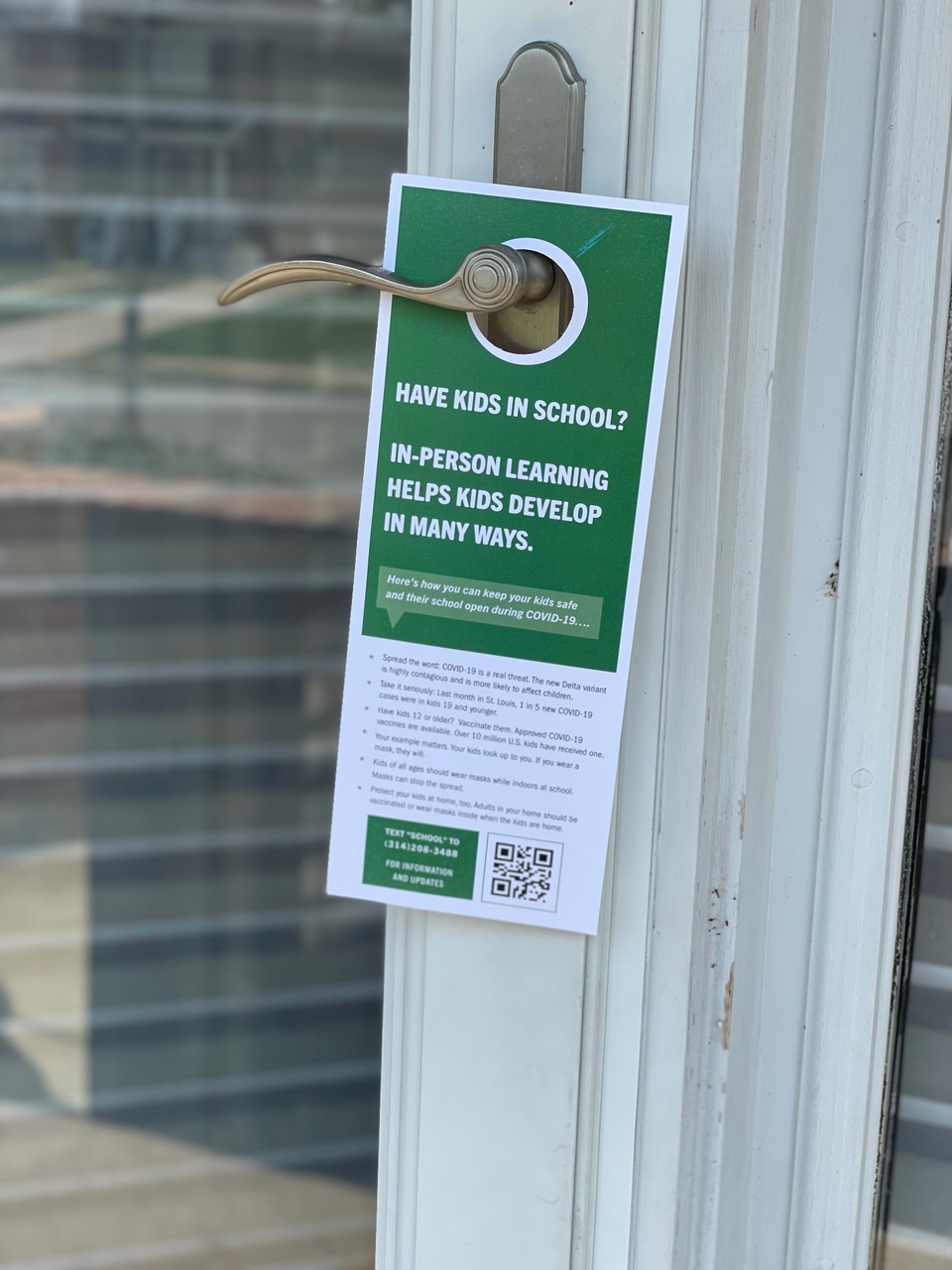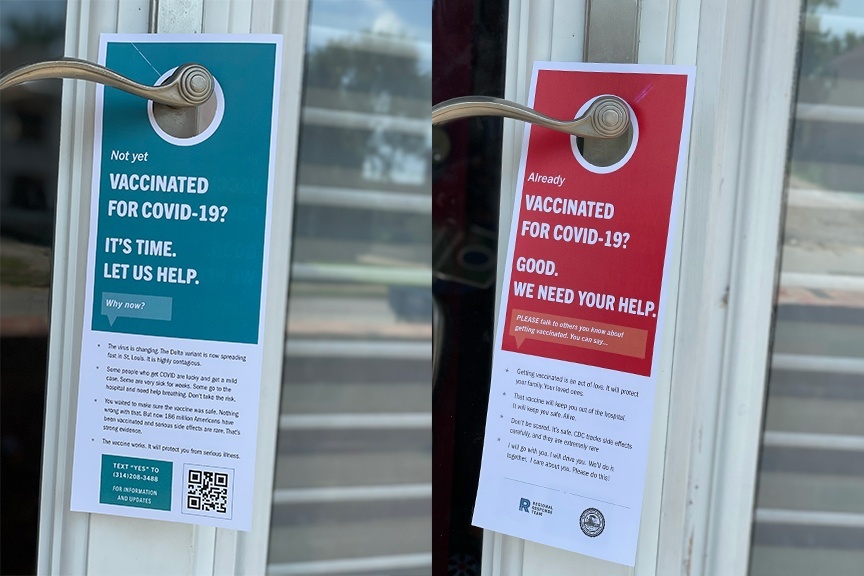 Hangtags
Not yet vaccinated for COVID-19?
Hangtags
Already vaccinated for COVID-19?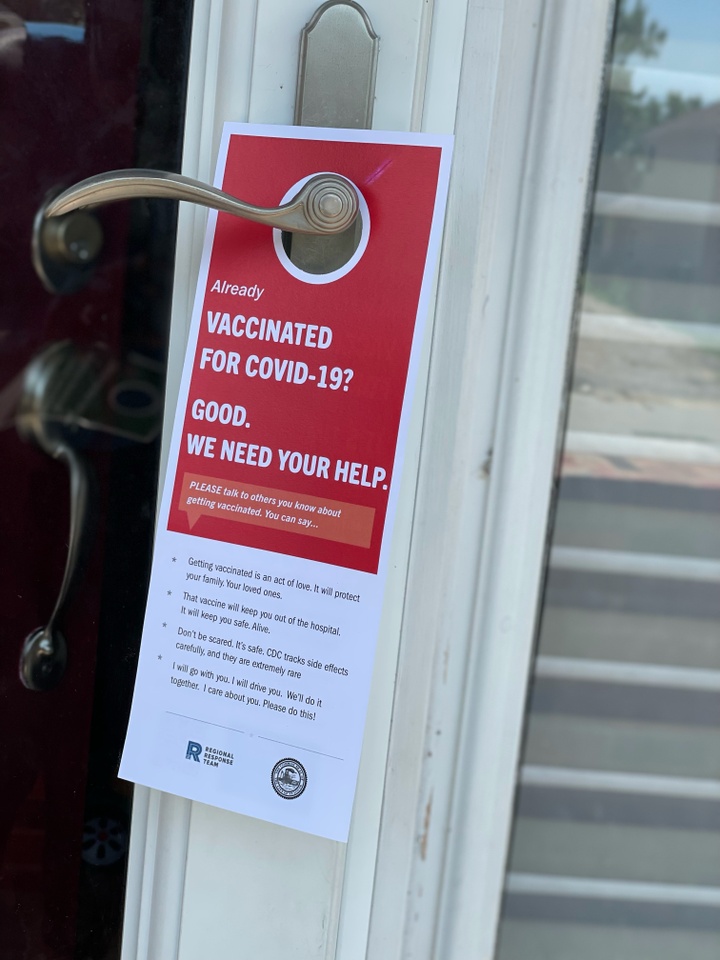 Hangtags
Know someone with kids in school?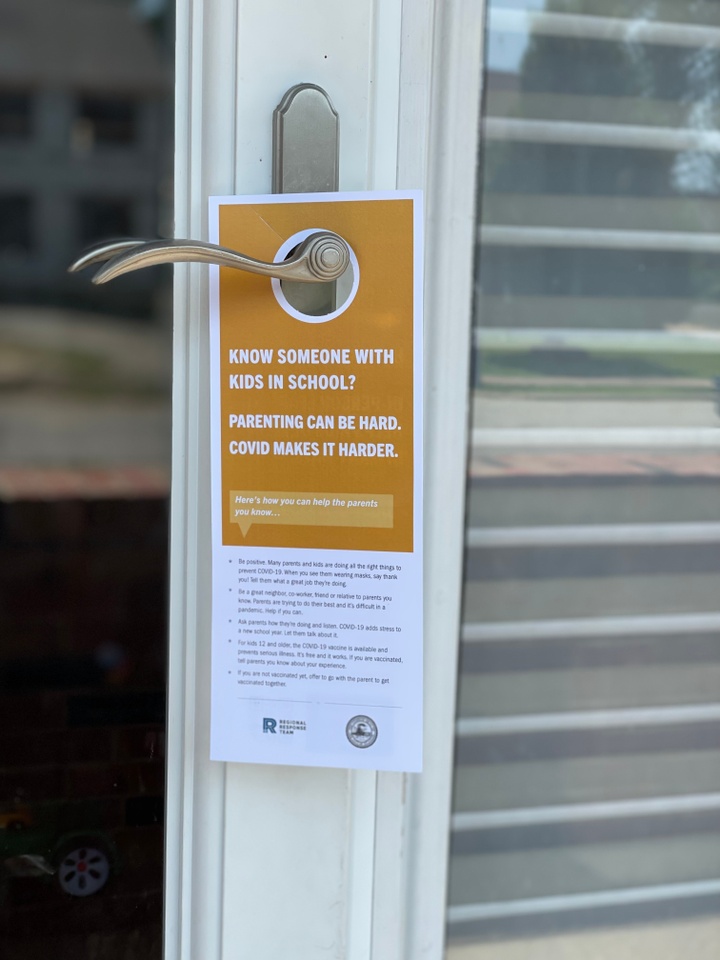 Hangtags
Have kids in school?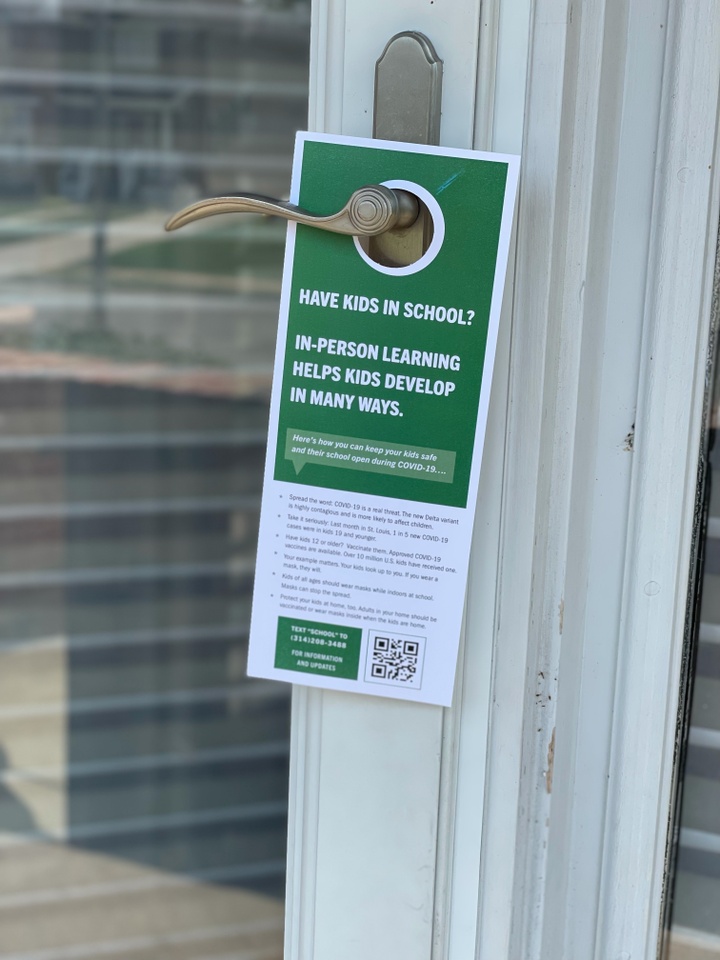 Hangtags
Two hangtags hanging off door handles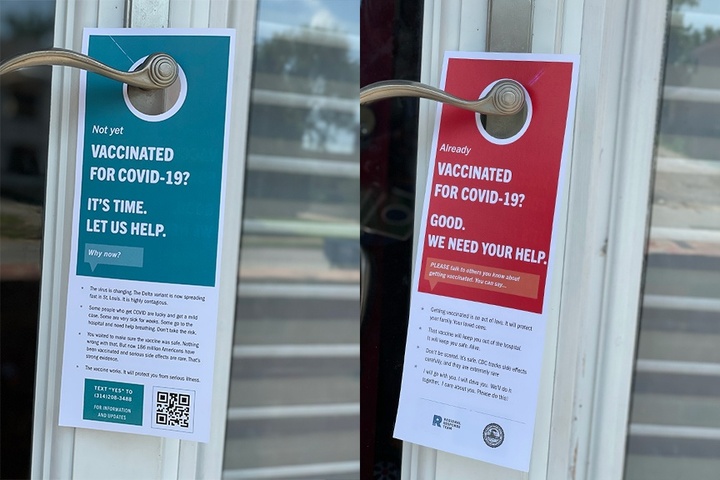 About
Categorization: CEAL - Outreach through Organizations
Year: 2021
Aim: Outreach through Organizations partnered with the St. Louis Regional Response Team (RRT) in August of 2021 to create an effective way to distribute vaccine information through RRT's canvassing teams.
Outcome: Our team created a series of door hang tags containing pertinent vaccine clinic information as well as sound-bites for residents to use when talking about vaccination. Each side of the door hang addressed a mutually exclusive group: Vaccinated vs. Unvaccinated, Kids vs. No Kids. As canvassing teams walked through priority zip codes in St. Louis City and County to distribute information about rent relief, they also left these door hangtags at each residence.
WHO
Key Team Members: Penina Acayo Laker