---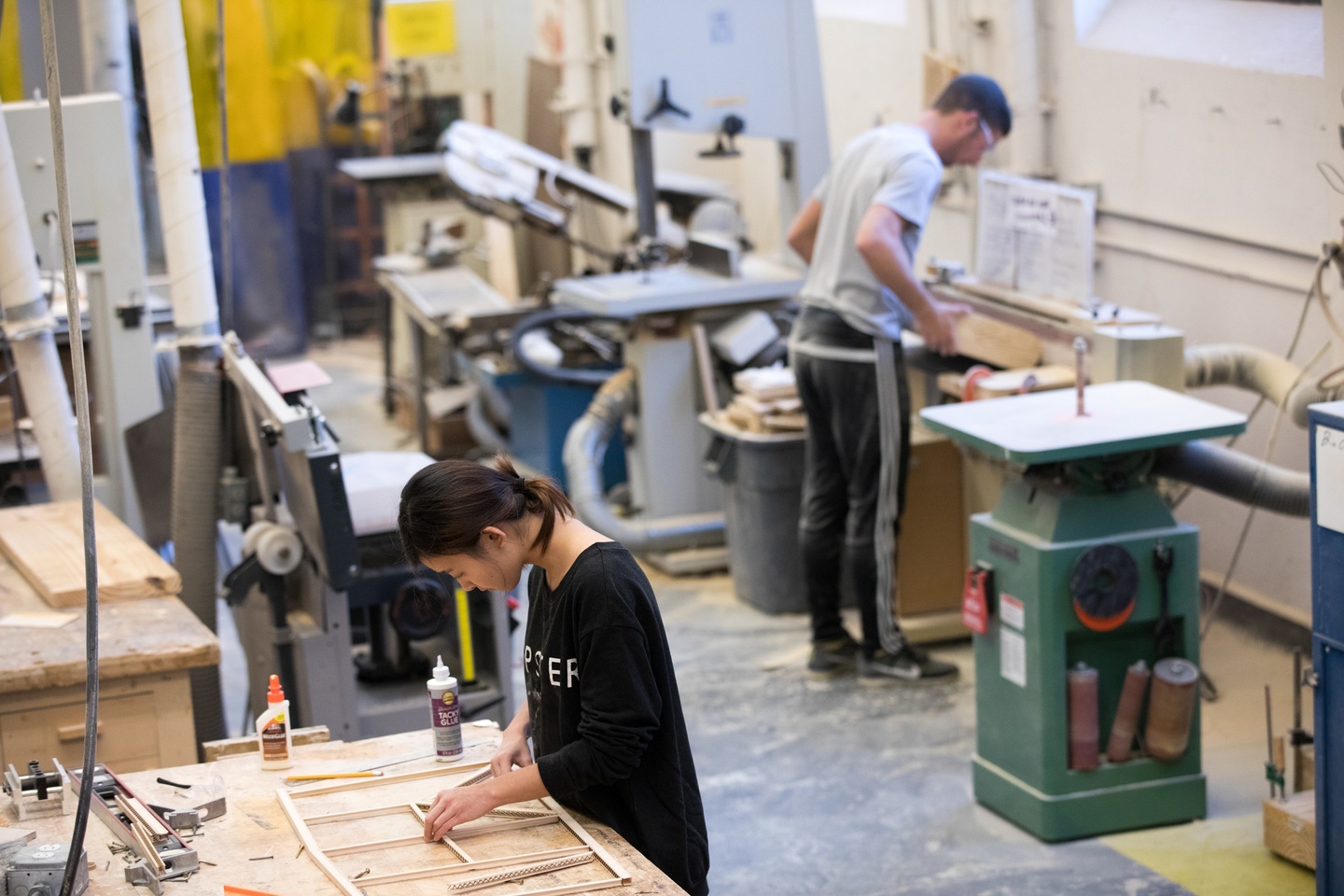 The Givens Hall Wood & Metal Shop has tools and resources to support a wide range of projects. The front portion of the space supports basic, intermediate, and advanced woodworking, as well as model making. The rear portion of the space supports welding, fabrication, and work with sheet metal. And adjoining space (Givens 004) supports work with plastics.
---
Wood Shop Equipment
Basic woodwork: Band saw, miter saw, drill press, disc/belt sander, table saw, panel saw, spindle sander
Intermediate woodwork: Scroll saw, mortising machine, router table
Advanced woodwork: Jointer, planer
Metal Shop Equipment
Welding: MIG, TIG, Stick, Spot, Oxyacetylene
Sheet metal: Kick shear, magnetic brake
Fabrication: Hossfeld bender, bench grinder, disc sander, drill press, vertical band saw, horizontal band saw, abrasive cut-off saw, plasma cutter
Givens 004 Equipment
Shark Small CNC mill
Plastics - Platen oven (bed size)
Training
Training is required before the use of these spaces. Classes scheduled in these spaces are automatically enrolled in training. For information about individualized training, contact Gregory Cuddihee at
cuddihee@wustl.edu
.