---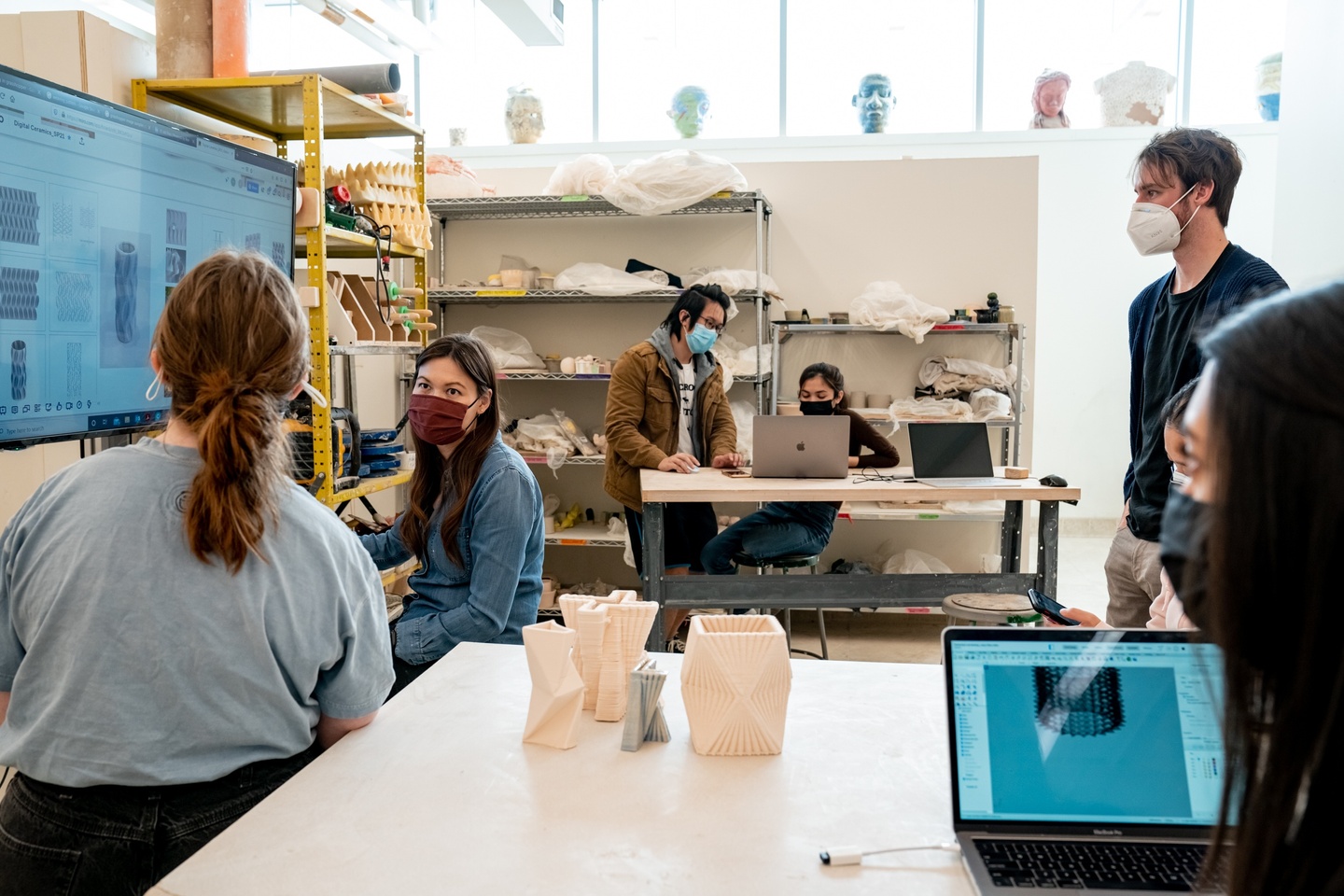 The Walker Ceramics Shop houses plaster and mold-making, foundry, and ceramics facilities, including several ironworkers and kilns. Is is best equipped for wheel throwing, hand building, and slip casting and press molding. An adjoining space features a plaster room, supporting mold making and plaster casting.
---
Equipment
Pottery wheel
Extruder
Slab roller
Glaze spray booth
Glaze room
Materials lab
Tile saw
Wet belt sander
Pug mill
Clay mixer
Kilns: 3 reduction, 4 electric, 1 electric test
Vented plaster workspace (Plaster Room)
Plaster band saw (Plaster Room)
Training
Training is required before the use of these spaces. Classes scheduled in these spaces are automatically enrolled in training. For information about individualized training, contact Dryden Wells at
dwells@wustl.edu
.