---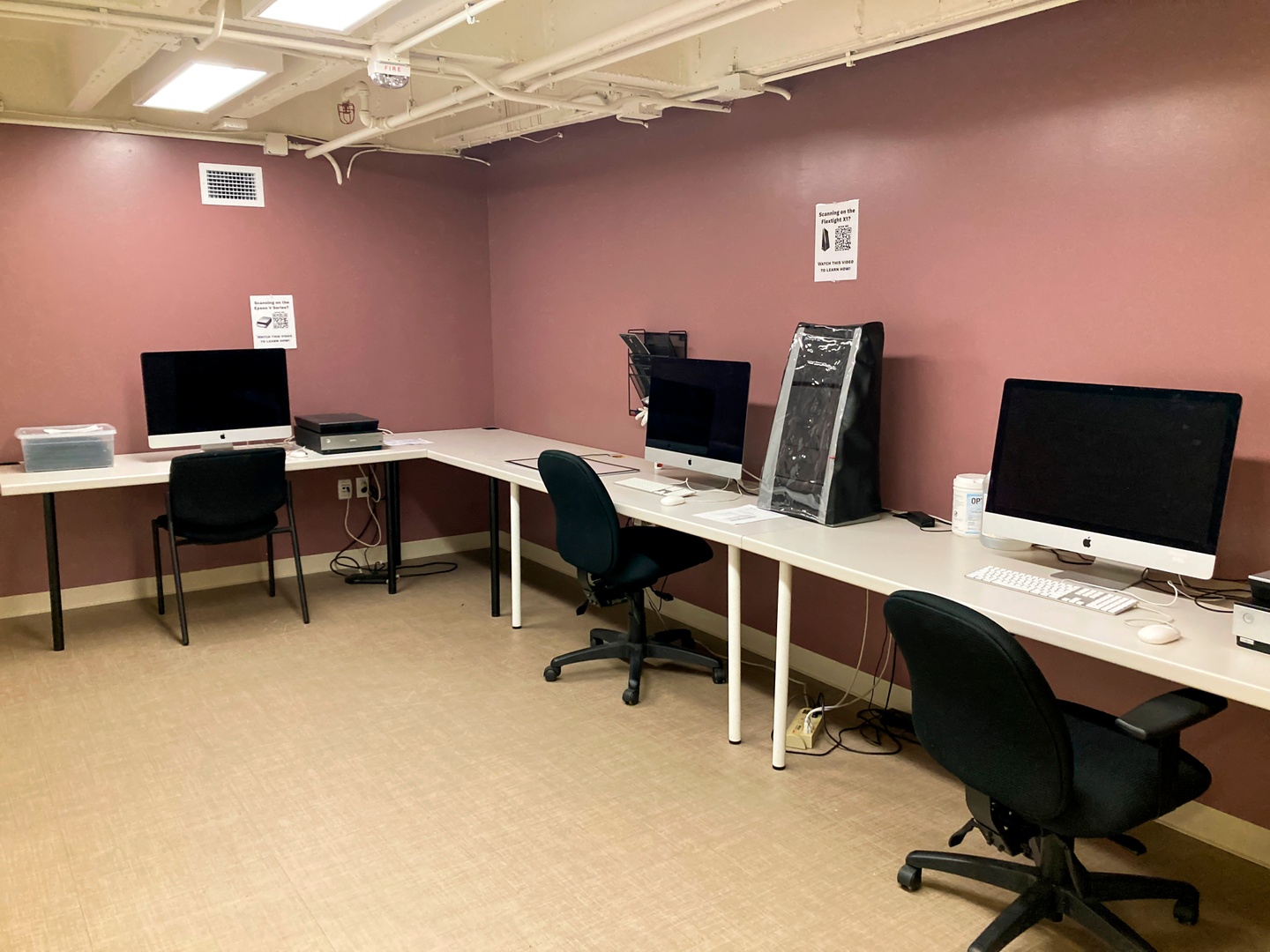 The Film Scanning room (012D) in the lower level of Steinberg Hall is available to students currently enrolled in a photography course, students who have received prior permission, or students who have purchased a Darkroom Pass for the semester.
You can acquire a darkroom pass by following these steps.
---
Equipment
To access the Film Scanning room, speak to the on duty monitor in room 027 to have them unlock it for you.
The film Scanning room contains three high-resolution scanners capable of scanning film negatives and small prints.
The Flextight X1 is our highest-resolution film scanner, which can scan 35mm, 120, and 4x5 film. Instructions on how to use the Flextight are in the Film Scanning Room.
There are two Epson Perfection Pro Flatbed Photo scanners (a V850 and a V700), which can scan photographs and documents up to 8.5x11in, as well as 35mm, 120, and 4x5 film.
Students will need to bring a flash drive or portable hard drive to store scanned files.