Dowd Illustration Research Archive
---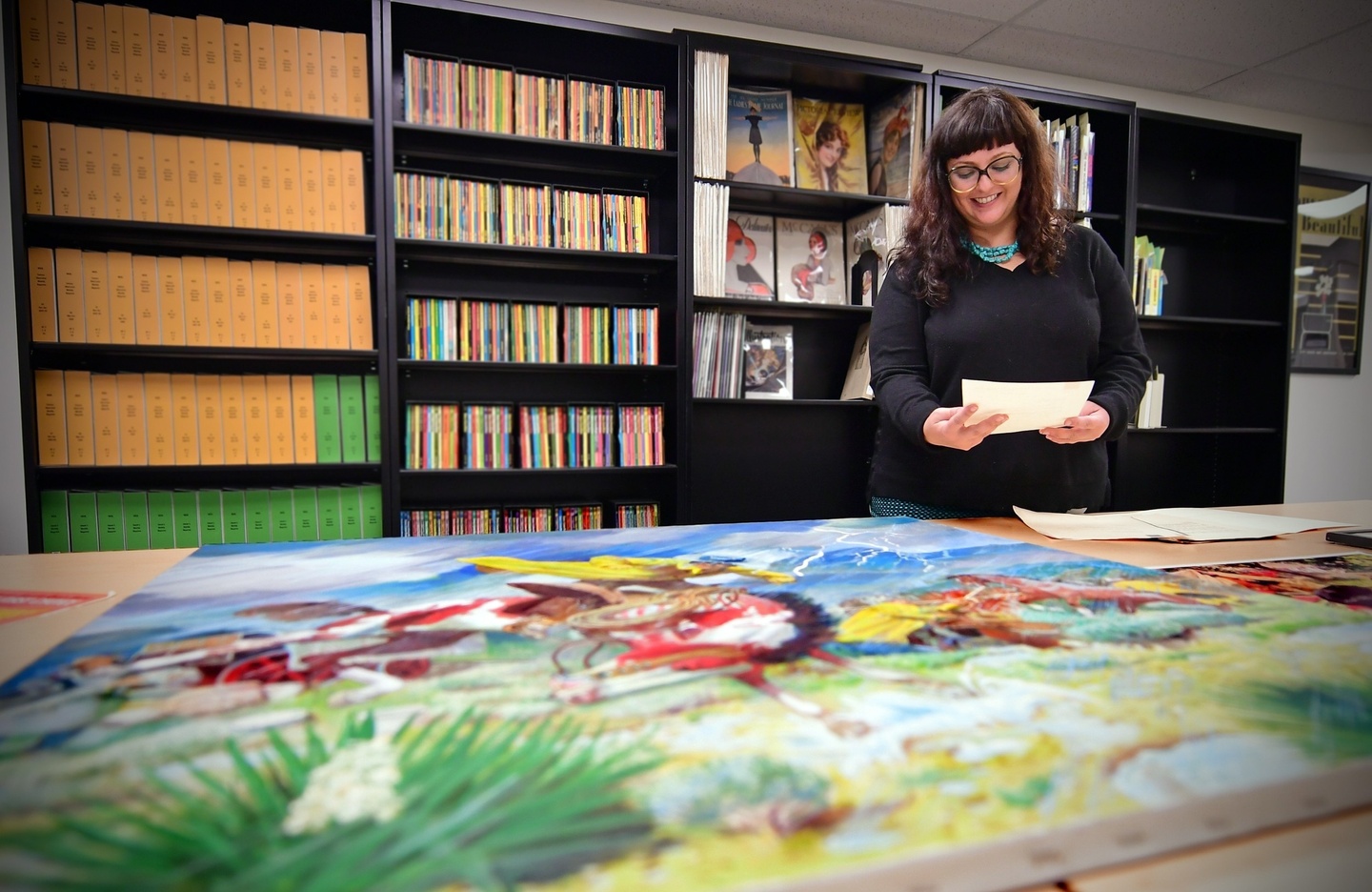 The Dowd Illustration Research Archive (DIRA) is a tremendous resource supporting scholarship and teaching related to illustration and visual culture, featuring the most comprehensive archival collection of periodical illustration held by an academic institution.
Established in 2007 as a collaborative effort of the WashU Libraries and the Sam Fox School, the DIRA aims to acquire, preserve, promote, and bring sustained academic consideration to the culture of illustration, with particular emphasis on the illustrated periodical.
The growing range of the collection extends from book, magazine, and advertising illustration to comics in all their forms, caricature, poster design, and virtually every aspect of visual culture. A particular focus is 20th-century periodical illustration, including the collections of some of America's premier illustrators such as Al Parker, Robert Weaver, Henry Raleigh, and others. The collection also includes the Walt Reed Illustration Archive, a distinguished resource comprising original illustrations, periodicals, books, and magazine tear sheets from the 1860s-1970s.
Holdings
The DIRA collections represent some of the most significant figures in graphic media past and present, including:
Robert Weaver
Al Parker
Henry Raleigh
Seymour Chwast
Jack Unruh
Rose O'Neill
Robert Andrew Parker
John Held, Jr.
Bernie Fuchs
George Carlson
Herbert Matter
R.O. Blechman
Atkin Family Collection of WWI Posters