(Opens in a modal)
Inside Weil Hall
---
---
2019-10-27 • Sam Fox School
---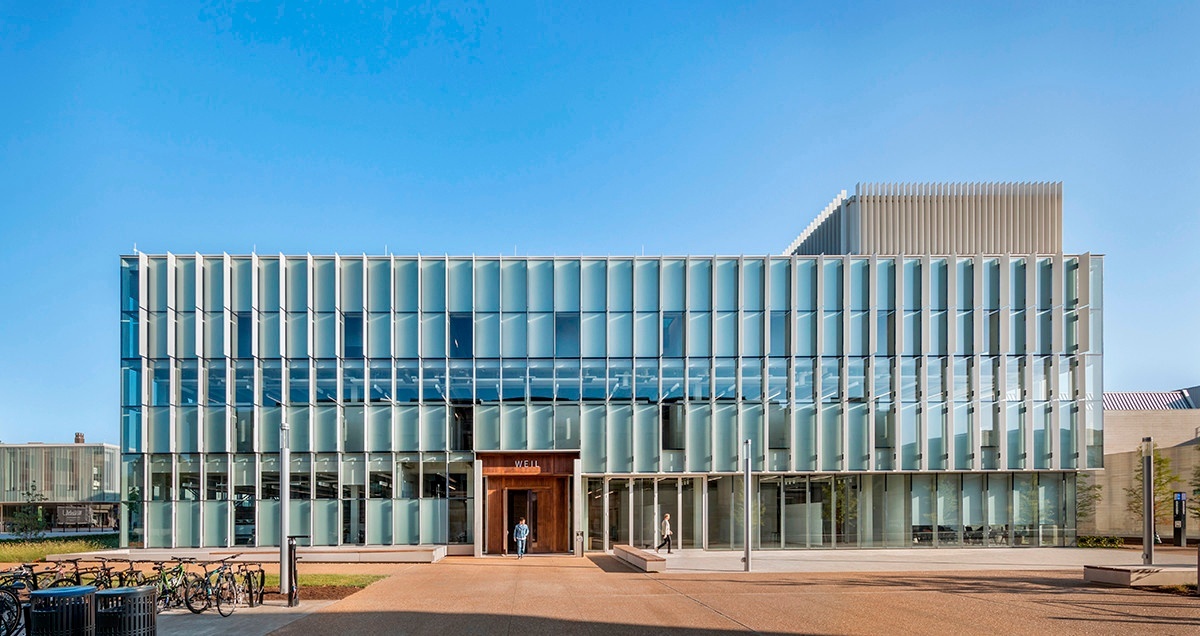 ---
Opened in fall 2019 as part of Washington University's East End Transformation project, Anabeth and John Weil Hall houses over 82,000 square feet for programs, including state-of-the-art graduate studios, classrooms, and digital fabrication spaces. The building is designed by the internationally acclaimed architecture firm KieranTimberlake. With its ambitious design, abundant natural light, and flexible, loft-style studios and workspaces, the building is a new locus for teaching, study, creation and critique. Weil Hall has been awarded LEED Platinum recognition from the U.S. Green Building Council.
The addition of Weil Hall to the Sam Fox School campus has made it possible, for the first time in recent history, to unite our programs in architecture, art, and design and ensure critical adjacencies for all of our students and faculty to the world-class resources of Washington University.
---
Weil Hall Commons + Ralph J. Nagel Dean's Suite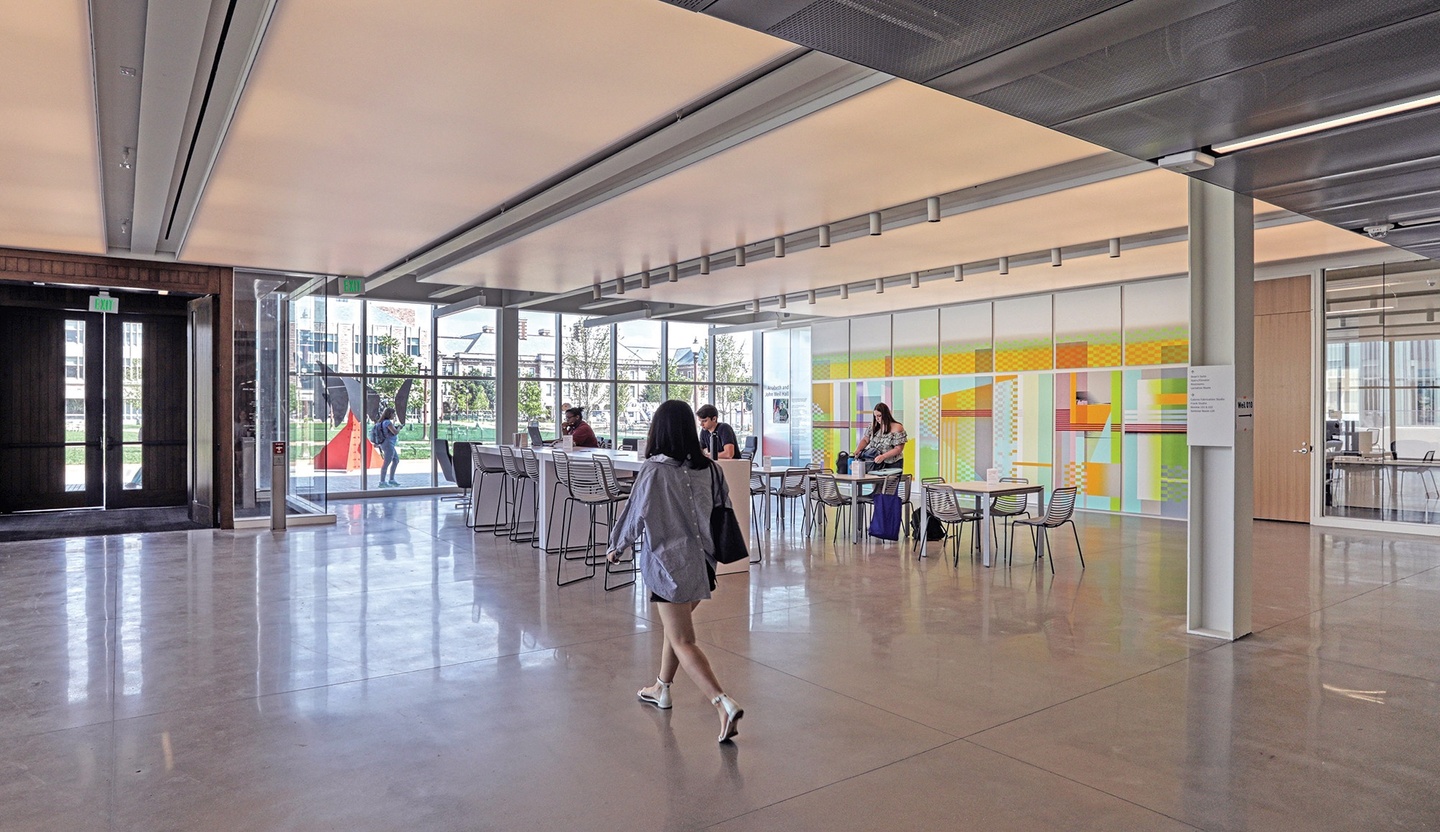 Weil Hall Commons welcomes visitors and provides the entire Sam Fox School community with an inspiring space for meeting, working, or relaxing. The Weil Project Wall activates the space, featuring new commissioned works by alumni each year. The inaugural commission is it comes and it goes, a 12-panel mural by BFA alum Anne Schaefer. With an open central staircase and a glass wall overlooking the relocated Florence Steinberg Weil Sculpture Garden and Ann and Andrew Tisch Park, the Commons is a dynamic space for organized and incidental interactions. The Ralph J. Nagel Dean's Suite offers a central destination for prospective students in art, architecture, and design and their families.
MArch, MUD, & MLA Studios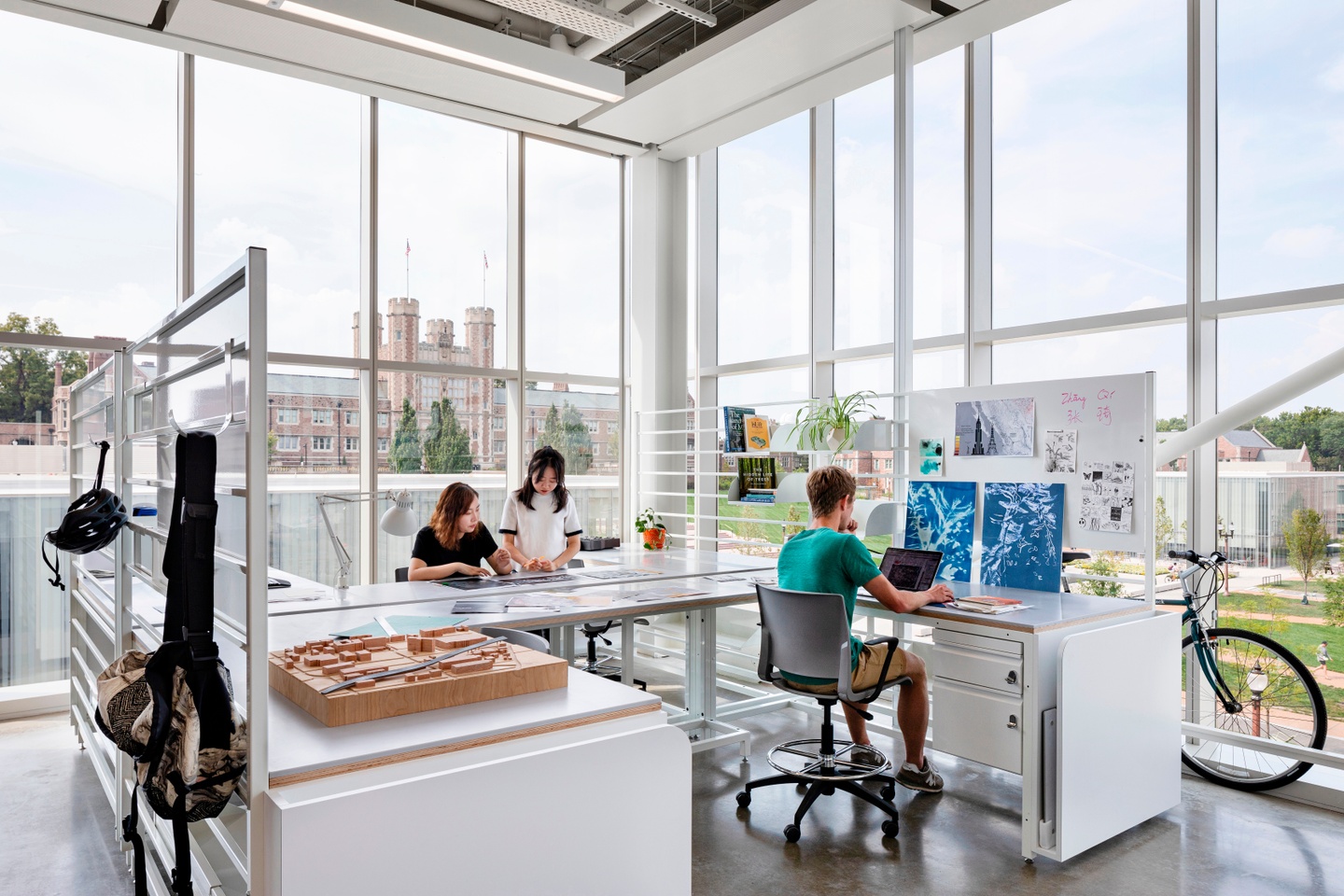 Graduate studio spaces for the architecture, landscape architecture, and urban design programs—including the William A. Bernoudy Architecture Studio—are located on the second and third floors, and accommodate approximately 140 individual studio desks. These studios flank the Kuehner Court, allowing natural light to suffuse the spaces while facilitating connections across disciplines. To foster collaboration, the studios feature group worktables and multiple pinup and critique spaces.
MFA in Visual Art Studios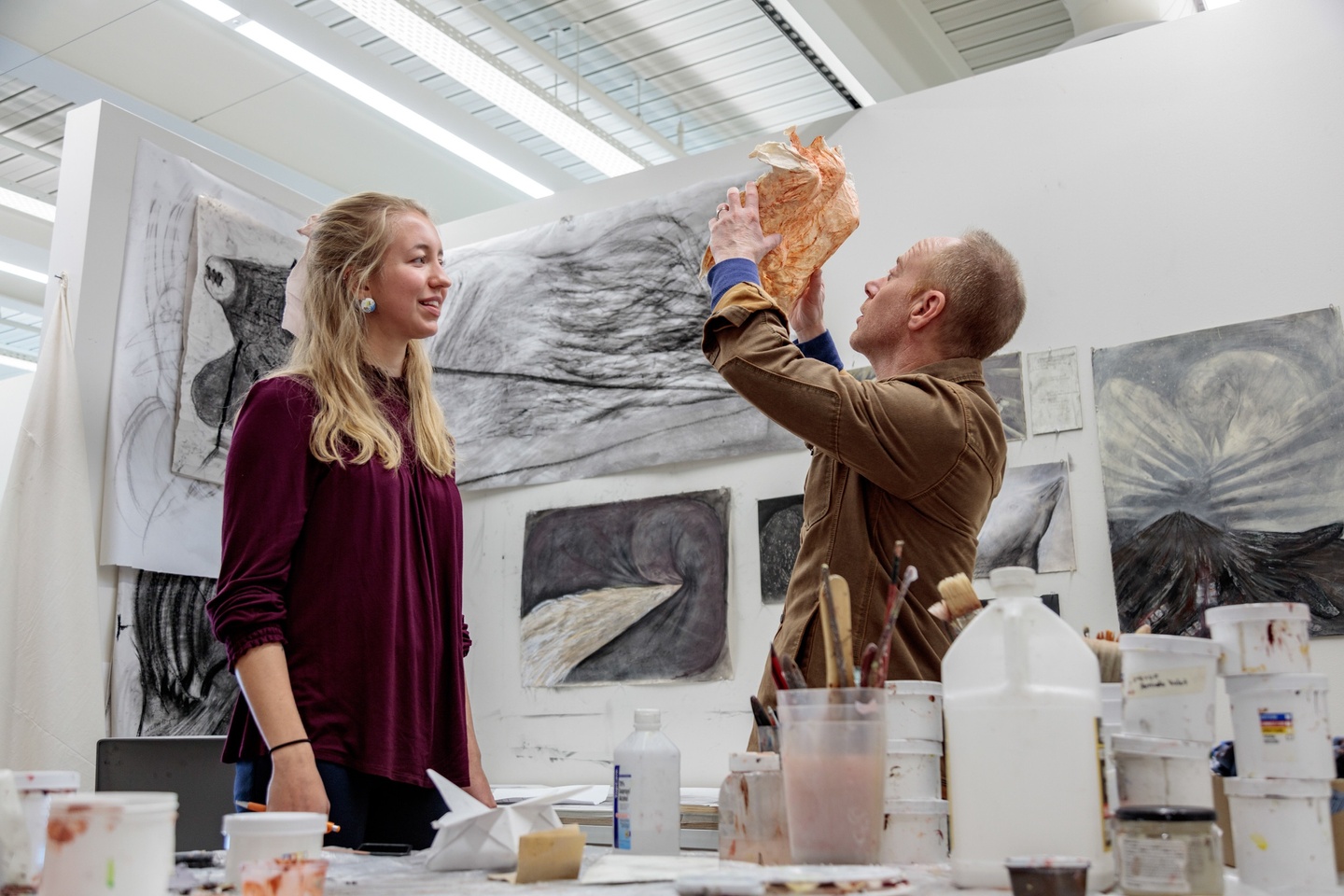 Across the south side of Weil Hall's second and third floors, 30 individual, 180-square-foot studios support MFA in Visual Art students' work across media while providing direct access to the facilities in Walker and Bixby Halls, plus the resources of the Kemper Art Museum and Kenneth and Nancy Kranzberg Art & Architecture Library. Installation spaces throughout the studios allow students to convene for critiques, student-curated exhibitions, and impromptu gatherings.
Roxanne H. Frank Design Studio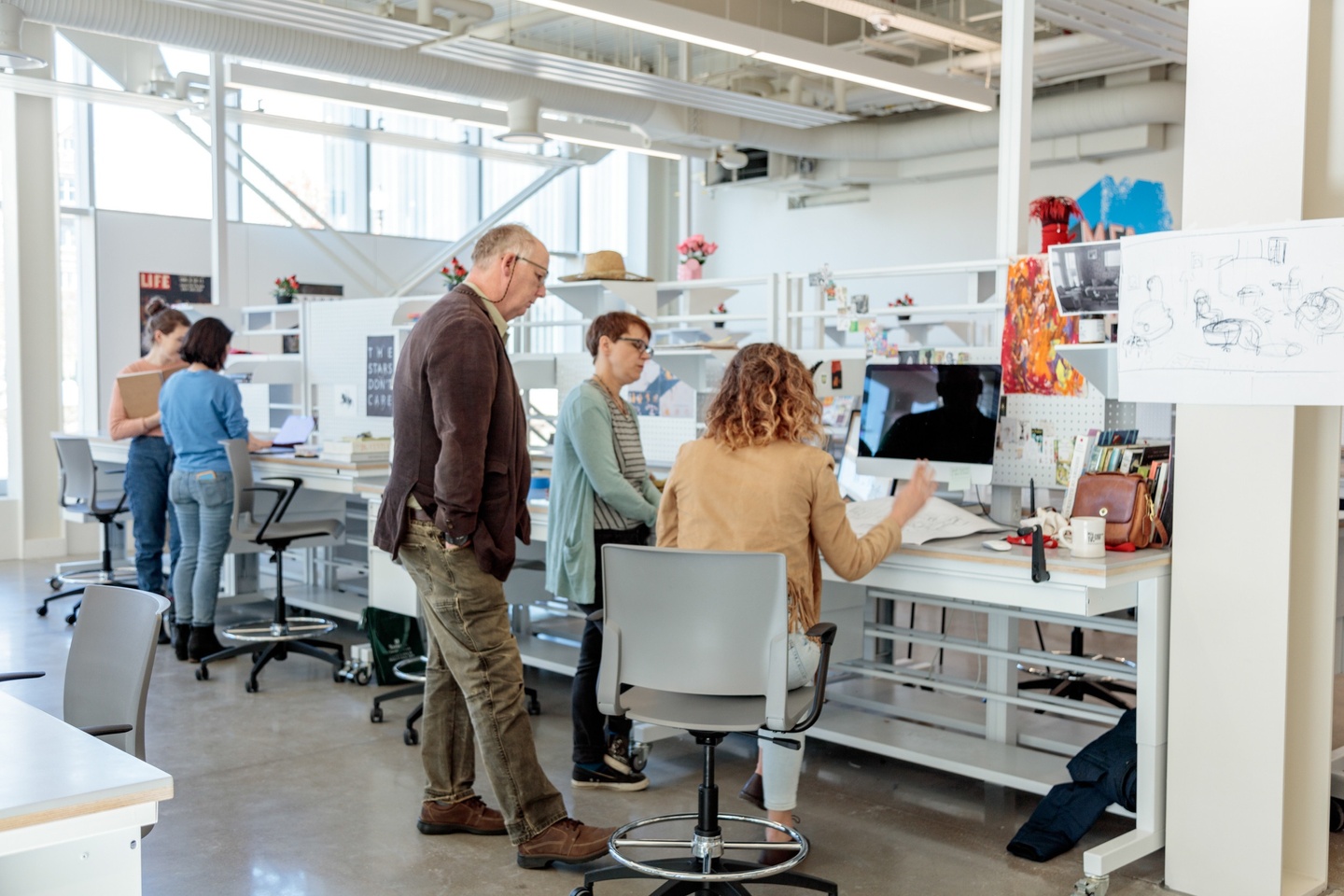 This 2,600-square-foot studio space is the center of design activity in Weil Hall, serving as the home to the new MFA in Illustration & Visual Culture program. The flexible and open space accommodates 24 students, with pinup and critique spaces as well as a printing hub.
Caleres Fabrication Studio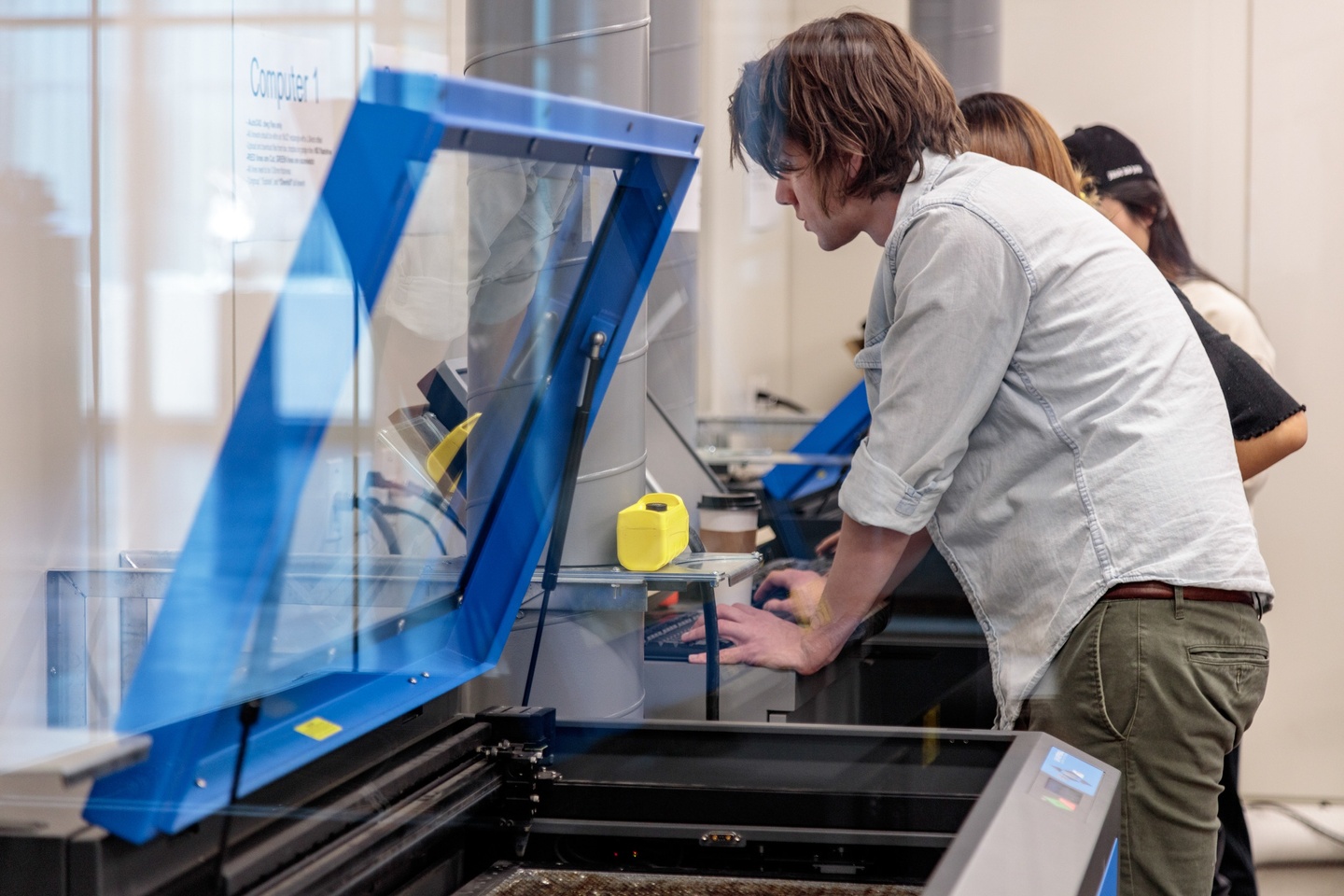 This 3,000-square-foot central space is both the physical and conceptual heart of Weil Hall. Here, students and faculty can execute complex projects using state-of-the-art tools like the CNC mill, laser cutters, and 3D printers. Additional space is available for using basic hand tools and assembling projects. This central makerspace connects to an outdoor working court through oversized doors.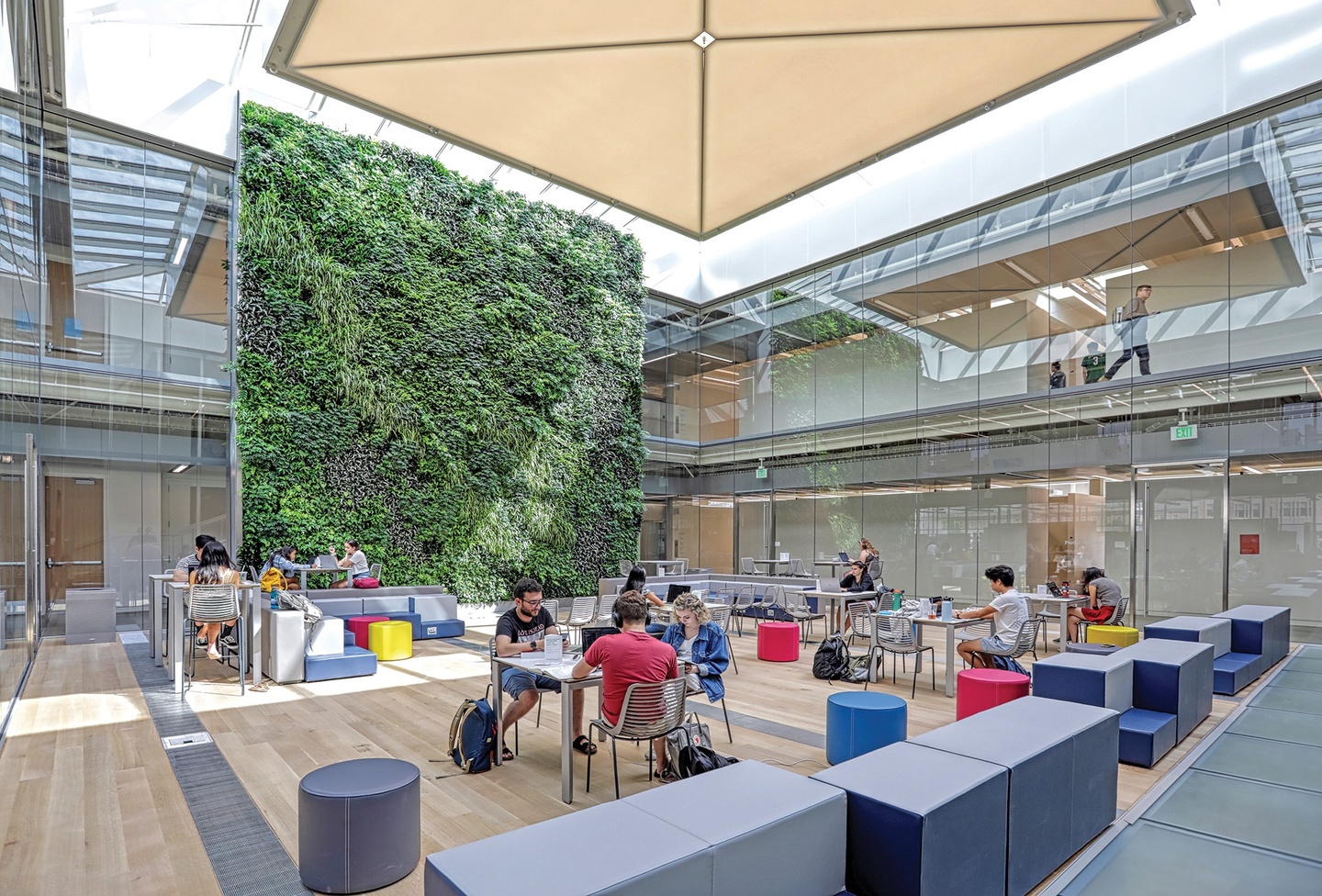 The luminous, two-story Kuehner Court features a living green wall, skylights, and glass walls that allow for visual connectivity between studio spaces, providing students with a feeling of simultaneity and participation in a larger community. The 2,500-square-foot space offers a comfortable lounge and workspace for students, faculty, and visitors.