(Opens in a modal)
Mokgosi Named 2021-22 Freund Teaching Fellow
---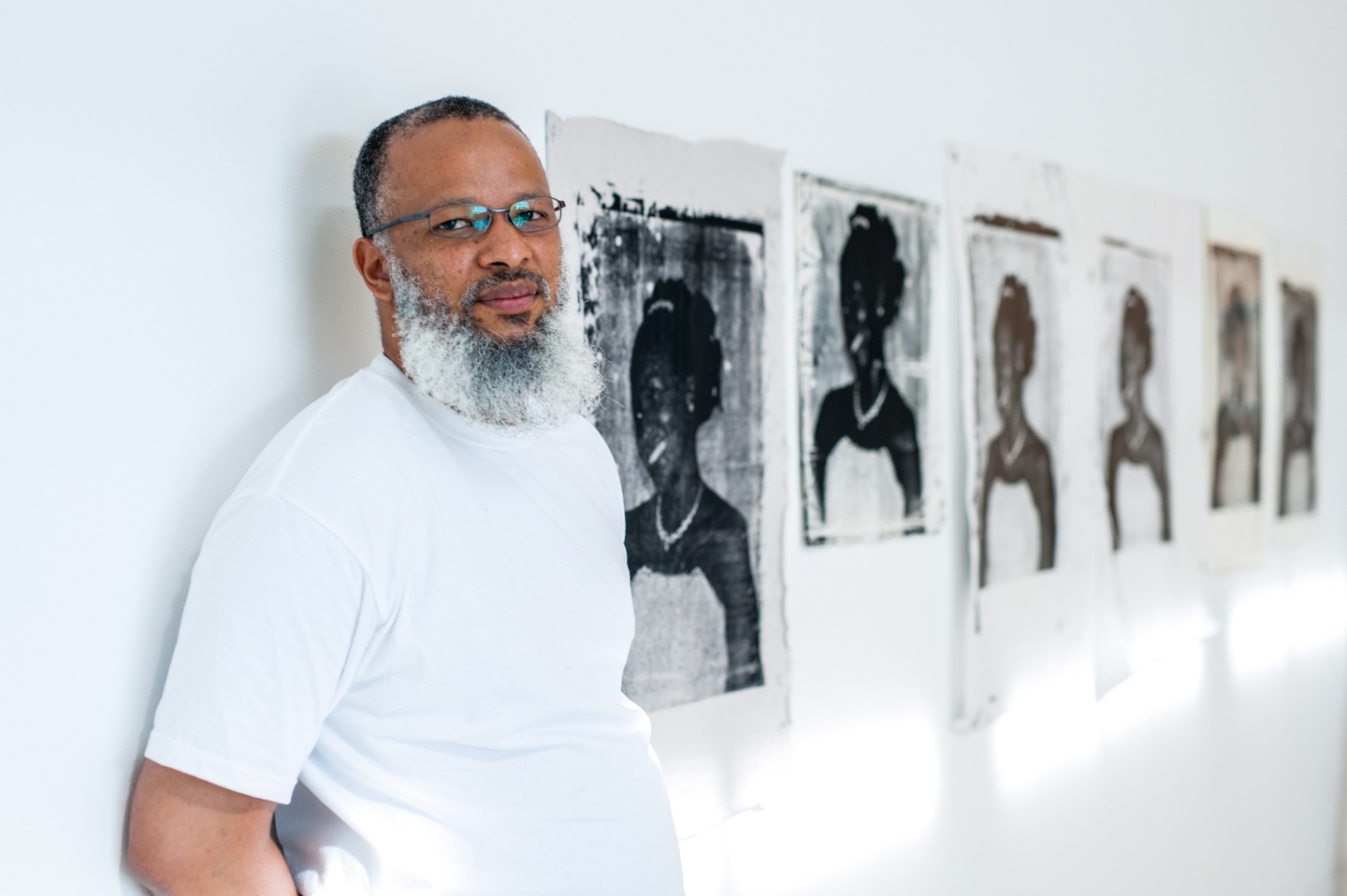 Two women, dressed in black, embrace beneath a commanding portrait of Harriet Tubman. A man sits at the edge of a bed, sheet tacked over the window, watching a preacher on TV. An officer gazes into a bedroom mirror, reflection split, a white doll observing her from the pillows.
In his panoramic cycle Bread, Butter, and Power (2016-18), painter Meleko Mokgosi explores how gender roles, particularly gendered divisions of labor, intersect with issues of class, ethnicity, and education. The cycle, which includes 21 paintings, comprises just one chapter in Mokgosi's epic, eight-part Democratic Intuition (2013-2019), which employs the scale and tropes of cinema and history painting to explore "the daily-lived experiences of the Black subject, both in the American context and in southern Africa."
This fall, Mokgosi will serve as the 2021-22 Henry L. and Natalie E. Freund Teaching Fellow at Washington University in St. Louis. The fellowship, which is jointly sponsored by the Saint Louis Art Museum and the University's Sam Fox School of Design & Visual Arts, is designed to promote the creation and exhibition of contemporary art as well as the teaching of contemporary art principles.
"We are delighted to welcome Meleko," said Amy Hauft, director of the Sam Fox School's College and Graduate School of Art. "In addition to his extraordinary dexterity and skills as a thinker and maker, he is an exceptional educator. Our students anticipate his studio visits and seminar projects, and our whole community looks forward to his presence on campus."
Patricia Olynyk, the Sam Fox School's Florence and Frank Bush Professor of Art, who co-chaired the Freund search committee, added that Mokgosi's "large-scale, cinematic paintings address timely and relevant themes that relate to fixed notions about colonialism, its outcomes, and the complex ways in which democracy unfolds. His work also sheds light on the lived experiences of colonized individuals, particularly subjects who occupy southern Africa. I'm very excited to have Meleko join our community this fall."
The Freund Teaching Fellowship is supported by the Henry L. and Natalie E. Freund Endowment Fund. Mokgosi will participate in a variety of talks, seminars, and studio critiques with students in the Graduate School of Art. In addition, he will create a new body of work in preparation for a solo exhibition as part of the museum's Currents series.
"We at the museum are all very much looking forward to welcoming Meleko as the upcoming Freund Fellow," said Hannah Klemm, associate curator of modern and contemporary art at the Saint Louis Art Museum. "Meleko's innovative artworks examine the complexities of lived experiences of Black individuals both in the United States and in southern Africa, helping us to rethink the tradition of historical European compositions. His practice deftly explores notions of colonialism, democracy, and liberation. We are eager to bring these works to our audiences."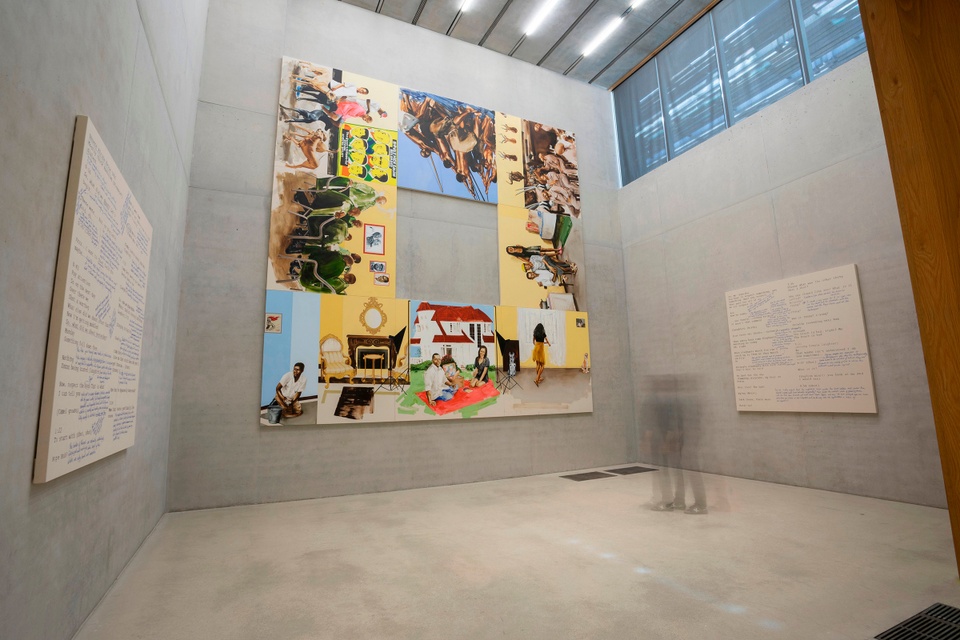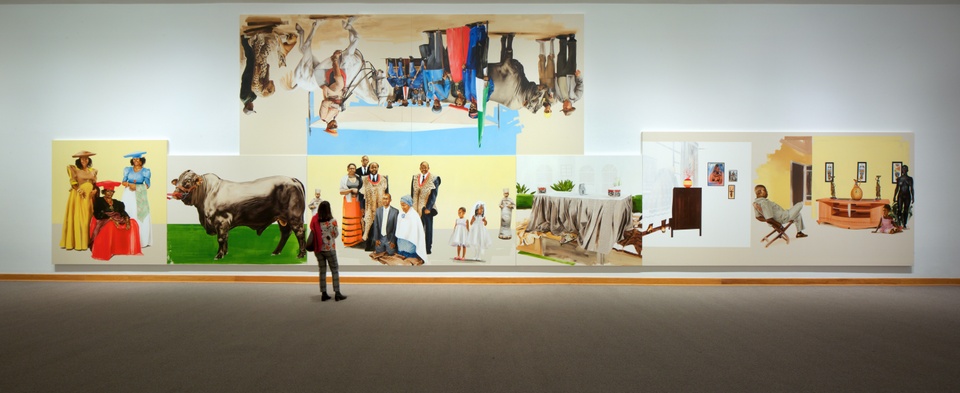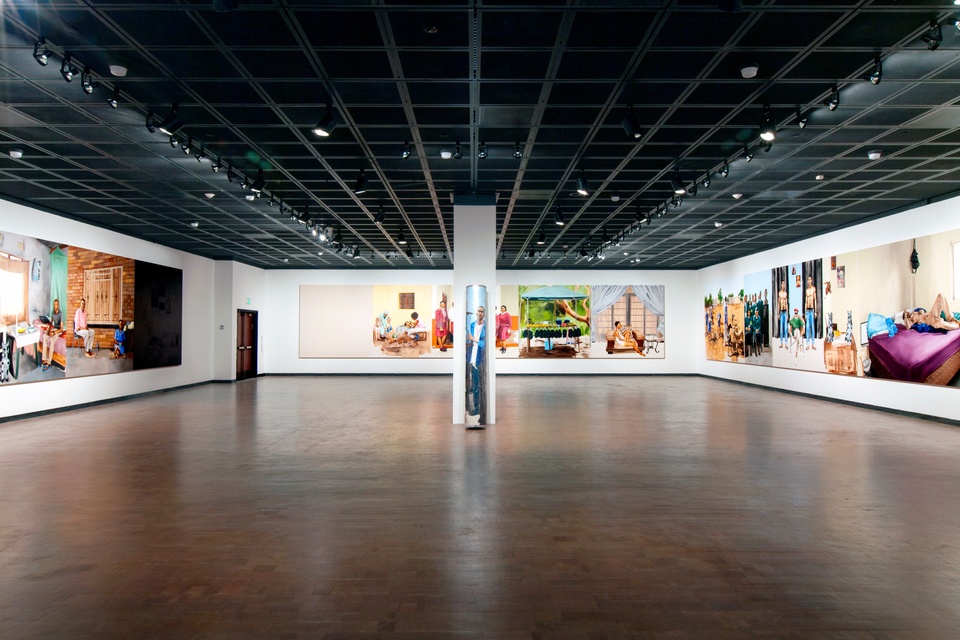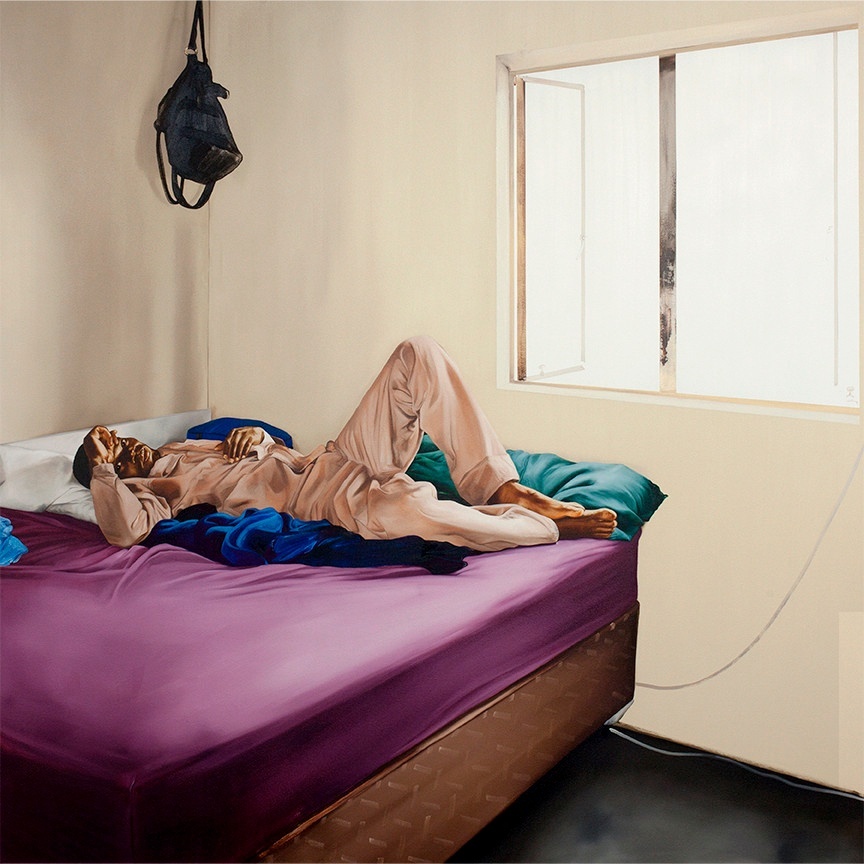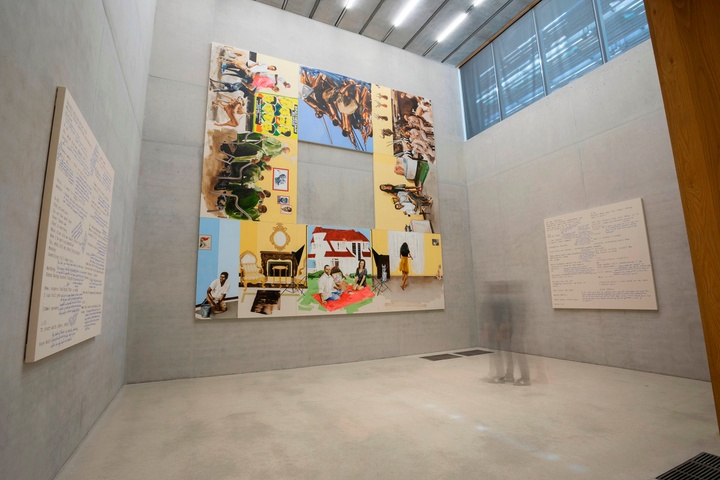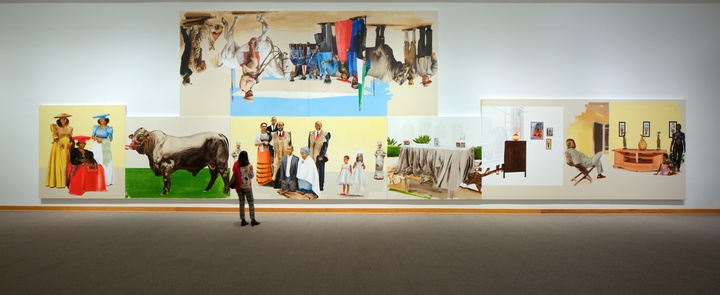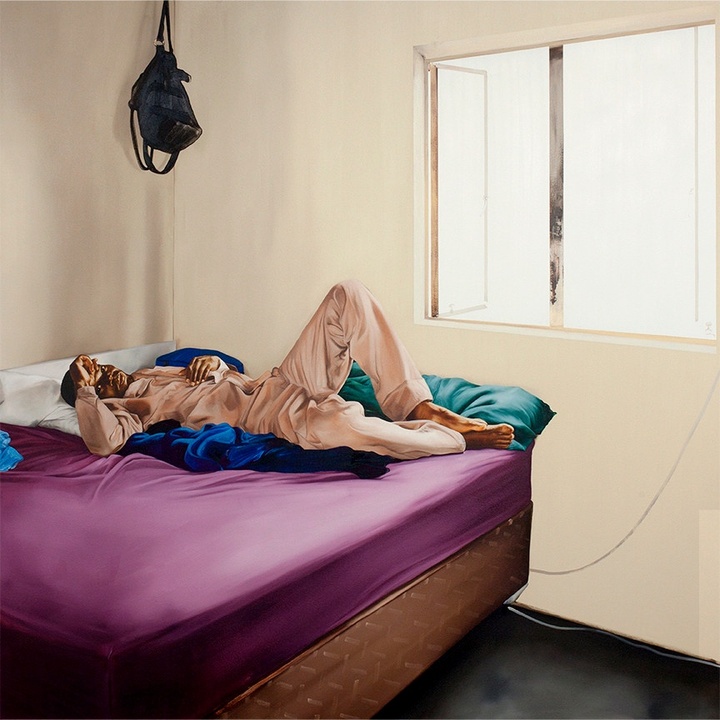 Born in 1981 in Francistown, Botswana, Mokgosi was raised in the city of Maun. After moving to the United States, in 2003, he earned his bachelor's degree from Williams College in Massachusetts and participated in the Whitney Museum of American Art's Independent Study program, both in 2007. He earned his master of fine arts degree from the Interdisciplinary Studio Program at the University of California, Los Angeles in 2011 and was an artist in residence at the Studio Museum in Harlem from 2011-2012. An associate professor at the Yale School of Art in New Haven, Mokgosi serves as co-director of Graduate Studies in Painting/Printmaking.
Mokgosi's work has been exhibited nationally and internationally, including recent solo exhibitions at The Pérez Art Museum Miami; the Williams College Museum of Art; Jack Shainman Gallery, New York; the Institute of Contemporary Art, Boston; the Fowler Museum at UCLA; and the Honor Fraser Gallery, Los Angeles, among others.
Other exhibitions include Sweden's Göteborg International Biennial for Contemporary Art and the 12th Biennale de Lyon, France, as well as group shows at the Whitney Museum; The Studio Museum in Harlem; the California African American Museum and the Hammer Museum in Los Angeles; the Yerba Buena Center for the Arts in San Francisco; the National Library of Cameroon in Yaounde; and the National Museum and Art Gallery in Gaborone, Botswana.
His work is included in the collections of The Pérez Art Museum, the Baltimore Art Museum, the Hammer Museum, The Studio Museum in Harlem, and the Fondation Louis Vuitton in Paris, among many others.
The Saint Louis Art Museum is one of the nation's leading comprehensive art museums with collections that include works of art of exceptional quality from virtually every culture and time period. Areas of notable depth include Oceanic art, pre-Columbian art, ancient Chinese bronzes and European and American art of the late 19th and 20th centuries, with particular strengths in 20th-century German art. The museum offers a full range of exhibitions and educational programming generated independently and in collaboration with local, national and international partners.
The Sam Fox School supports the creation, study, and exhibition of multidisciplinary and collaborative work. Offering rigorous art, architecture and design education at both the undergraduate and graduate levels, the Sam Fox School links four academic units—the College of Art, Graduate School of Art, College of Architecture and Graduate School of Architecture & Urban Design—with the University's nationally recognized Mildred Lane Kemper Art Museum.
---