(Opens in a modal)
Reimagining Textile Production
---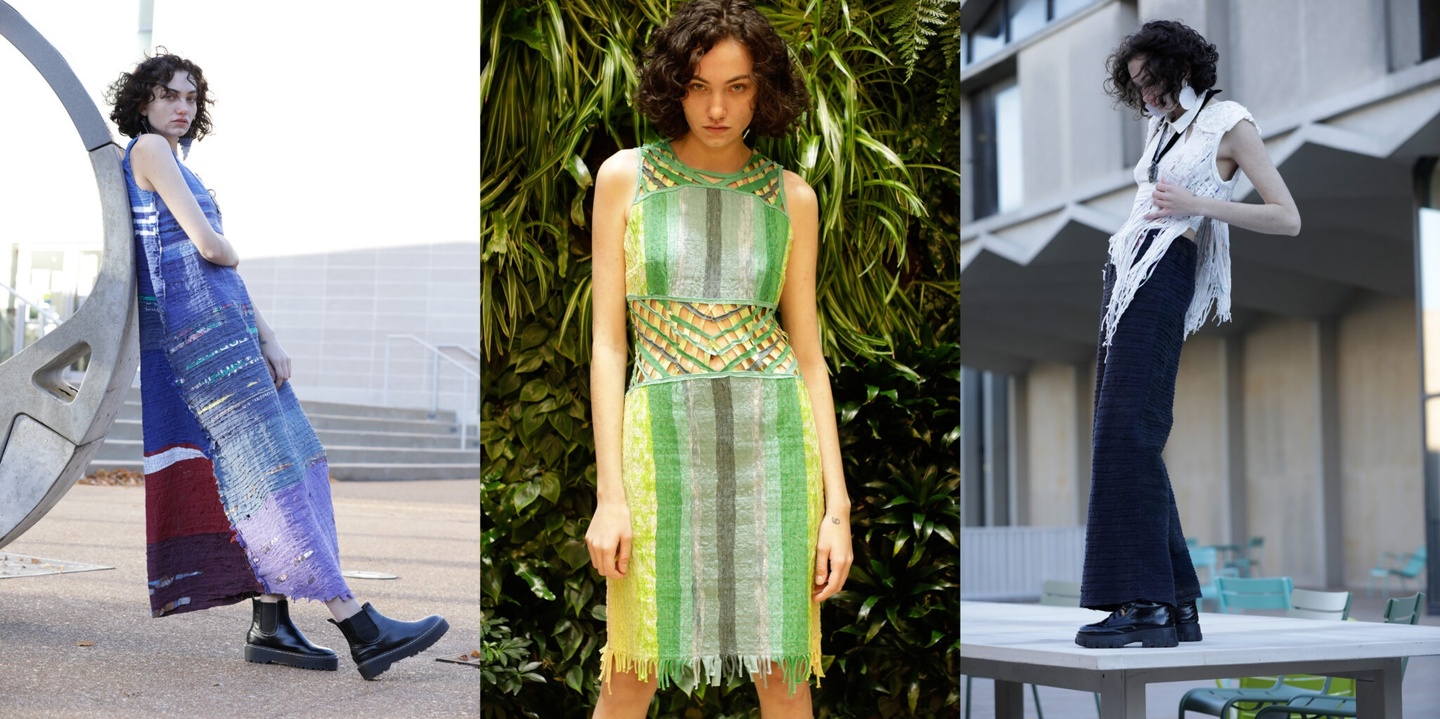 Cotton fabric is natural, renewable, biodegradable, and—at least theoretically—sustainable. But producing that fabric requires significant energy and resources. Seeds are planted, cultivated, and harvested. Cotton bales are shipped to factories, spun into yarns, and woven or knit into bolts of fabric. Cloth is colored, cut, and sewn to create finished garments.
"Each step represents an investment," said Mary Ruppert-Stroescu, associate professor and fashion design area coordinator at the Sam Fox School of Design & Visual Arts at Washington University in St. Louis. "What a shame to waste it."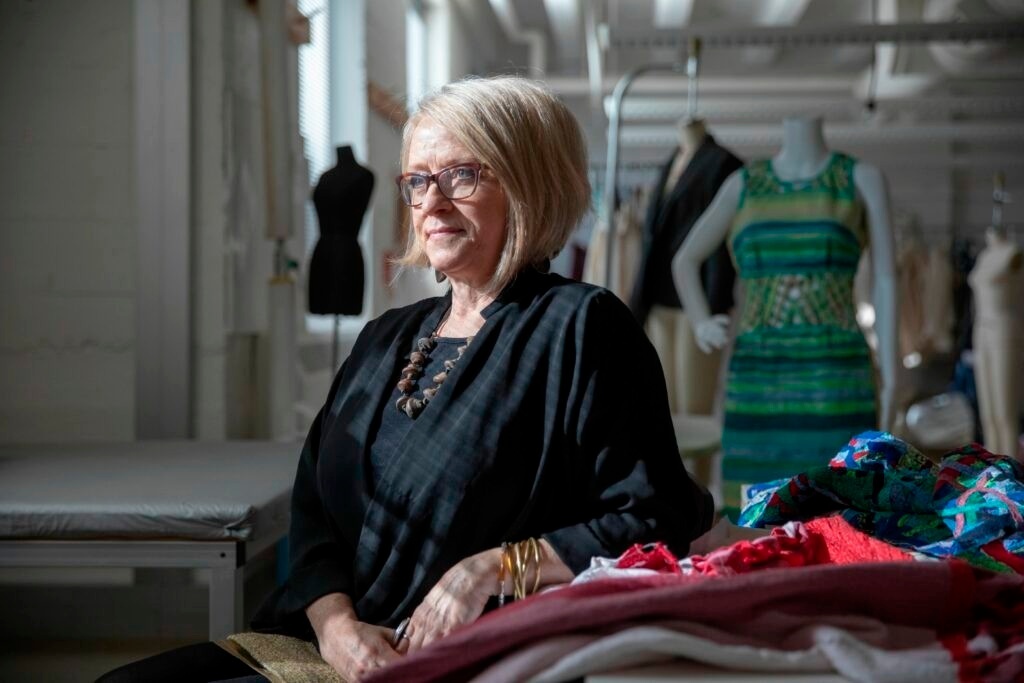 Yet waste it we do. Ruppert-Stroescu points out that roughly 15% of cloth intended for apparel winds up as scrap on the cutting room floor. And though an estimated 95% of retail clothing is recyclable, the vast majority ends up in landfills—more than 20 billion pounds annually in the United States alone.
To reduce this ever-growing waste, Ruppert-Stroescu has led development of RECLEM, a patented process designed to help clothing manufacturers create new apparel from recycled fabric.
"In fashion, sustainability is a buzzword," she said. "But a real commitment to zero waste? That's still pretty rare."
Creating a Roadmap
An authority on how technology shapes fashion innovation, Ruppert-Stroescu argues that the industry can and should do more to limit waste. With RECLEM, she provides a roadmap for how designers and manufacturers can deconstruct and reuse discarded textile products, and add further value by reassembling—or "upcycling"—them into something fresh and new.
"The first step is to collect fabric and slice it into strips, squares, or other small pieces," Ruppert-Stroescu explained. Though synthetic fabrics, such as nylon, can be melted down and spun into new thread, re-spinning cotton or other natural fabrics is difficult and results in shorter fibers. "Our goal is to maintain as much structural integrity as possible."
Once cut, the fabric pieces are laid—either by hand or via digital plotter—into a surface design within the garment pattern shape on thin, biodegradable film. This holds the design in place while pieces are stitched together. When the fabric is washed, the film dissolves and the sections are ready to assemble.
"There are crafters who stitch over film, and there are bespoke designers who cut up T-shirts and knit with them," Ruppert-Stroescu said. "What's unique here is the full sequence. There is no other process for breaking down a textile while maintaining its integrity; designing a new piece within the pattern; stitching it together; dissolving it; and then sewing the finished garment."
In fashion, sustainability is a buzzword. But a real commitment to zero waste? That's still pretty rare.
Commercial Potential
In developing RECLEM, Ruppert-Stroescu realized that the key to economic viability was how the process could enable scalability in both design and manufacturing.
When cutting fabric, designers typically try to minimize waste by tailoring components to the dimensions of the bolt. Ruppert-Stroescu likens it to the video game Tetris. But those calculations differ for every size at which a garment is produced and layouts are often constrained by the direction of the fabric grain. Because Ruppert-Stroescu's process involves shaping fabric, rather than cutting it, grain can be customized and patterns can easily be scaled up or down. No Tetris required.
"RECLEM pushes designers to engineer the straight-of-grain, details, and color into the shape of the product itself, rethinking both the design and manufacturing process," she said. "The material utilization is 100%."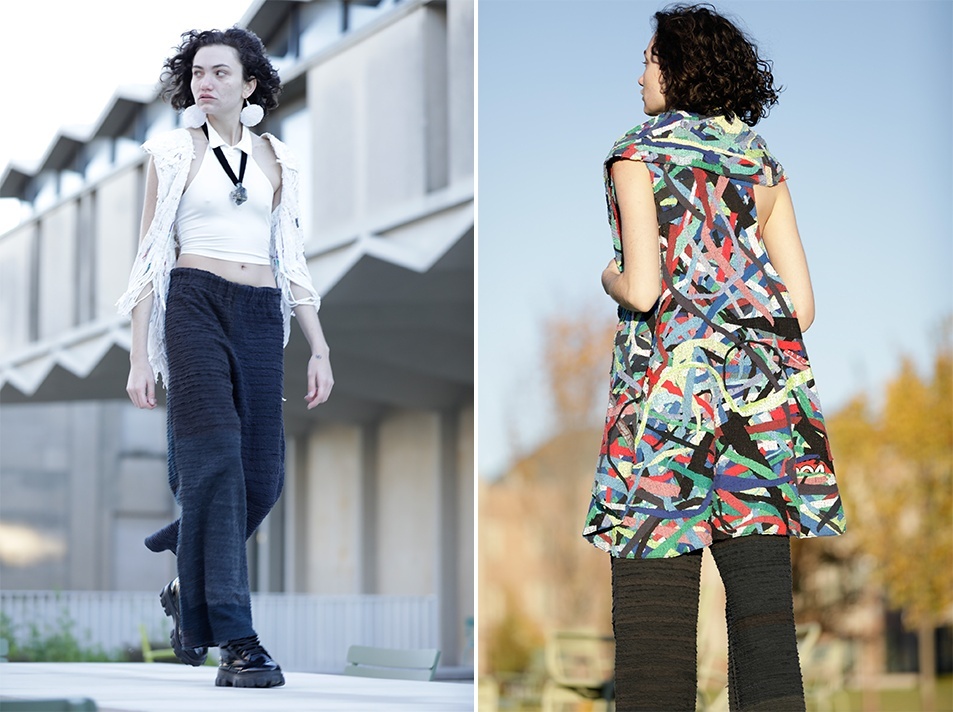 In addition, the RECLEM system largely maps onto existing commercial machinery and could be seamlessly integrated into large-scale production, Ruppert-Stroescu says. She also notes that, compared to creating new cloth, RECLEM dramatically lowers material costs while resulting in no loss of tensile strength, wrinkle recovery, water repellency, or abrasion resistance. The core challenge, she explains, is essentially cultural.
"Right now, the fashion industry is doing a lot of good work around wages, working conditions and social justice," she said. "But textiles are the second-largest source of carbon emissions, after oil, and clothing accounts for roughly 5% of all landfill. There's an enormous amount of waste.
"Another critical aspect is consumer education, so that people understand the scope of the textile waste issue," Ruppert-Stroescu concluded. "Brands serve their customers. Companies will put resources into sustainability when consumer attention to true Earth-preserving practices makes walking that walk a real competitive advantage."