(Opens in a modal)
2022 Stone & DeGuire Contemporary Art Awards
---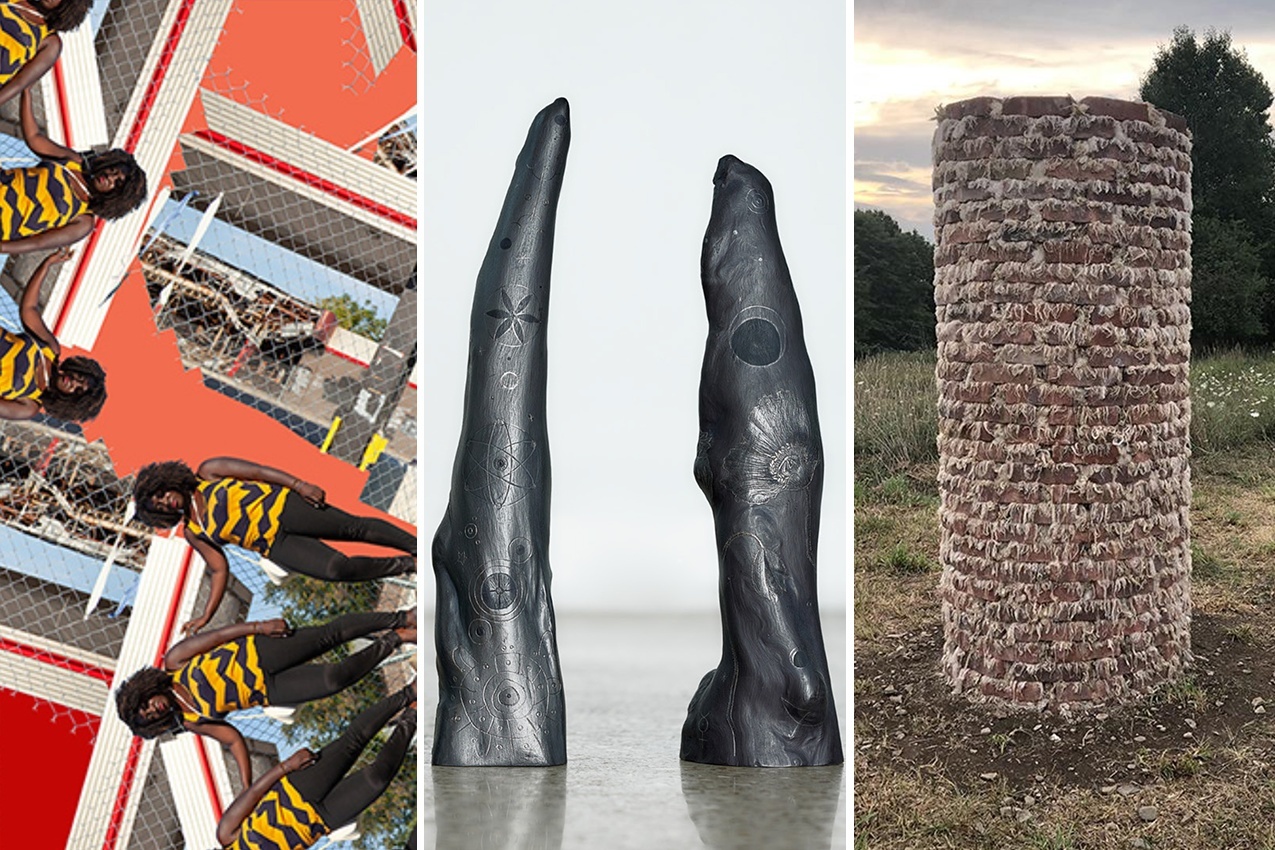 Artists Margaux Crump, Alison McNulty, and Yvonne Osei each have won the 2022 Stone & DeGuire Contemporary Art Awards.
Presented by the Sam Fox School of Design & Visual Arts at Washington University in St. Louis, the Stone & DeGuire awards are open to all alumni of the Sam Fox School's Bachelor of Fine Arts (BFA) and Master of Fine Arts (MFA) programs (with the exception of full-time Sam Fox School faculty). Recipients are chosen by a jury of faculty and alumni. Winners receive $25,000 each to advance their studio practices.
"Just look at the range of ideas Margaux, Alison, and Yvonne represent," said Amy Hauft, director of the College of Art in the Sam Fox School. "Margaux's sculpture, photography, and time-based works are playful yet manifest complexity. Alison investigates the nature of place in all its material and historical veracity and nuance. Yvonne's performances and installations, rooted in traditional West African culture, dissect colonial histories and consider the ramifications of pan-global trade, all while reveling in glorious color. The Sam Fox School is proud to support their work and to be represented by this kind of range in both subject and matter."
The Stone & DeGuire Contemporary Art Award is named for the artist duo Nancy Stone DeGuire (1947-2013) and Lawrence R. DeGuire Jr. (1947-2006). The pair met as Washington University undergraduates and exhibited widely along the West Coast, beginning in the early 1970s.
"The work of Stone and DeGuire was characterized by a powerful sense of creative dialogue," said Carmon Colangelo, the Ralph J. Nagel Dean of the Sam Fox School. "These awards honor that legacy while allowing recent and mid-career alumni to continue pushing forward their unique artistic practices and concerns."
Margaux Crump, MFA in Visual Art, 2015
Crump's interdisciplinary practice explores the nexus of ecology, magic, and myth, with particular attention to the phenomena of unseen worlds, from the microscopic to the supernatural. "When we imagine the possibility that we can speak with stones or connect to non-bodied beings," she writes in an artist's statement, "we heighten our empathy and nurture more nuanced ways of engaging with the world."
Crump's work has been showcased in more than 20 group and one-person exhibitions, including solo shows at Women & Their Work in Austin, Texas, and Flats in Houston. Her work has been featured in the Houston Chronicle, the Austin Chronicle, Artnet, and Newcity Art, among others. Previous honors include a Texas Commission on the Arts award and residencies at The Hambidge Center in Georgia and I-Park in Connecticut.
The Stone & DeGuire Award will support a new body of work centering on lenses and apertures as ocular portals. "It is inspired by the knowledge that in the same historical moment that some gazed into crystal balls to glimpse the future, others looked through telescope lenses to observe light emerging from the past and peered through tiny glass balls in early microscopes to reveal an unseen world of microbes," Crump explained. "In unveiling what is beyond our gaze, we continually reshape how we understand and create our world."
Alison McNulty, BFA, 2001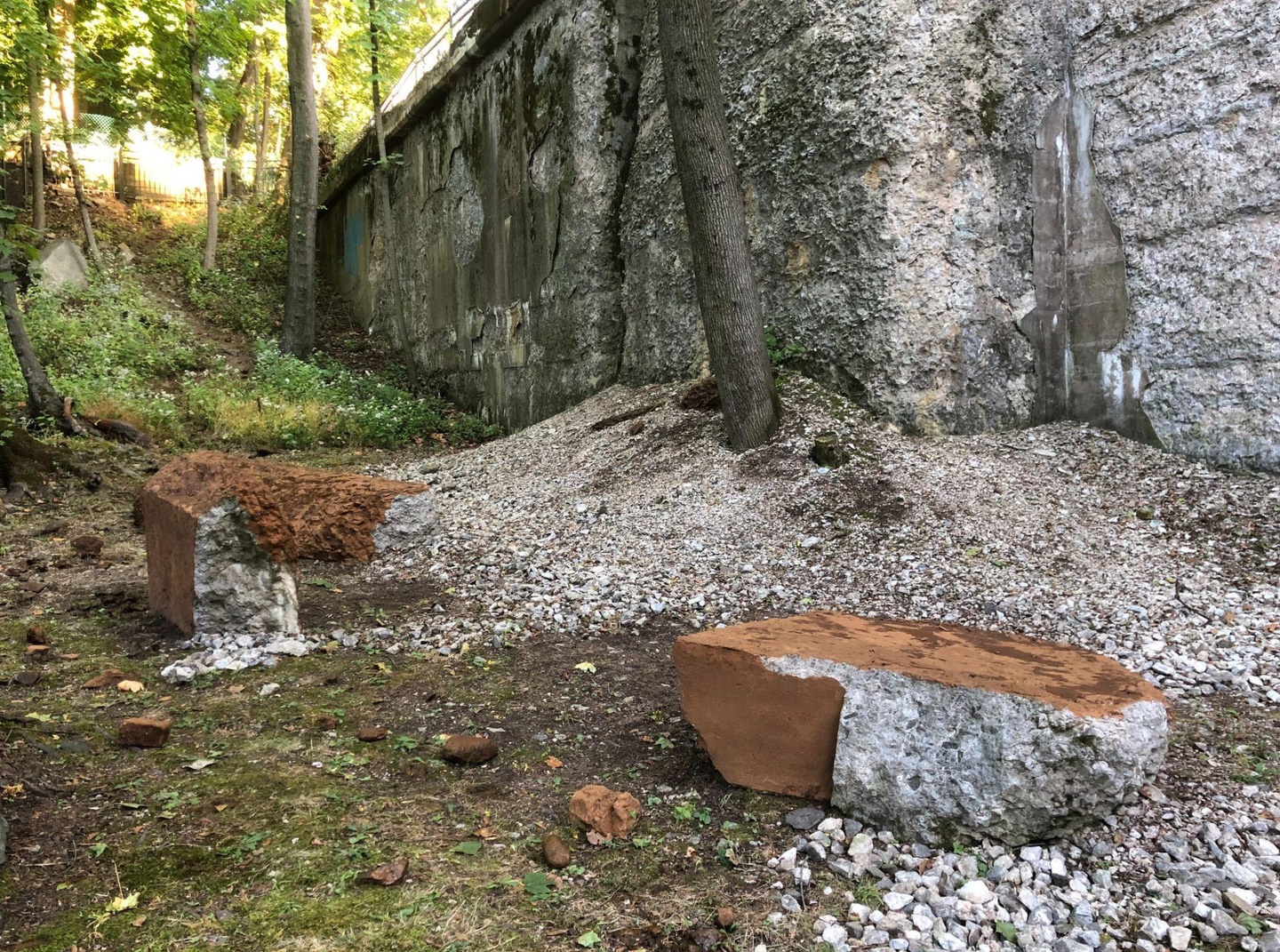 McNulty's practice investigates "the fragile, entangled nature of our relationship to the material world." Employing ubiquitous, salvaged materials associated with specific places and histories—such as brick from a particular brickyard, bits of eraser from erased notes, and plants or rocks associated with regional ecosystems—she examines discordant views of time and place, intersectional thinking, and relational possibilities beyond the human.
McNulty's work has been showcased in five solo exhibitions and projects, most recently at PS21 in Chatham, N.Y., as well as more than 30 group shows. Currently a part-time lecturer at The New School, Parsons School of Design in New York, she holds an MFA in sculpture from the University of Florida and previously taught at Marist College, Brooklyn College, University of Florida, and Whitman College. Her work has been featured in Artnet, Chronogram, Praxis Interview Magazine, and numerous exhibition catalogs. She has been awarded residencies at Stoneleaf Retreat and the Atlantic Center for the Arts.
The Stone & DeGuire Award will support a new, large-scale project created as part of the Artist in Vacancy initiative in Newburgh, N.Y. The multidisciplinary project will invoke and layer a range of perspectives, from archaeology and the natural sciences to place-based research and a diverse roster of writers and thinkers. The project will include site-responsive interventions as well as sculpture, photography, video, and works on paper.
Yvonne Osei, MFA in Visual Art, 2016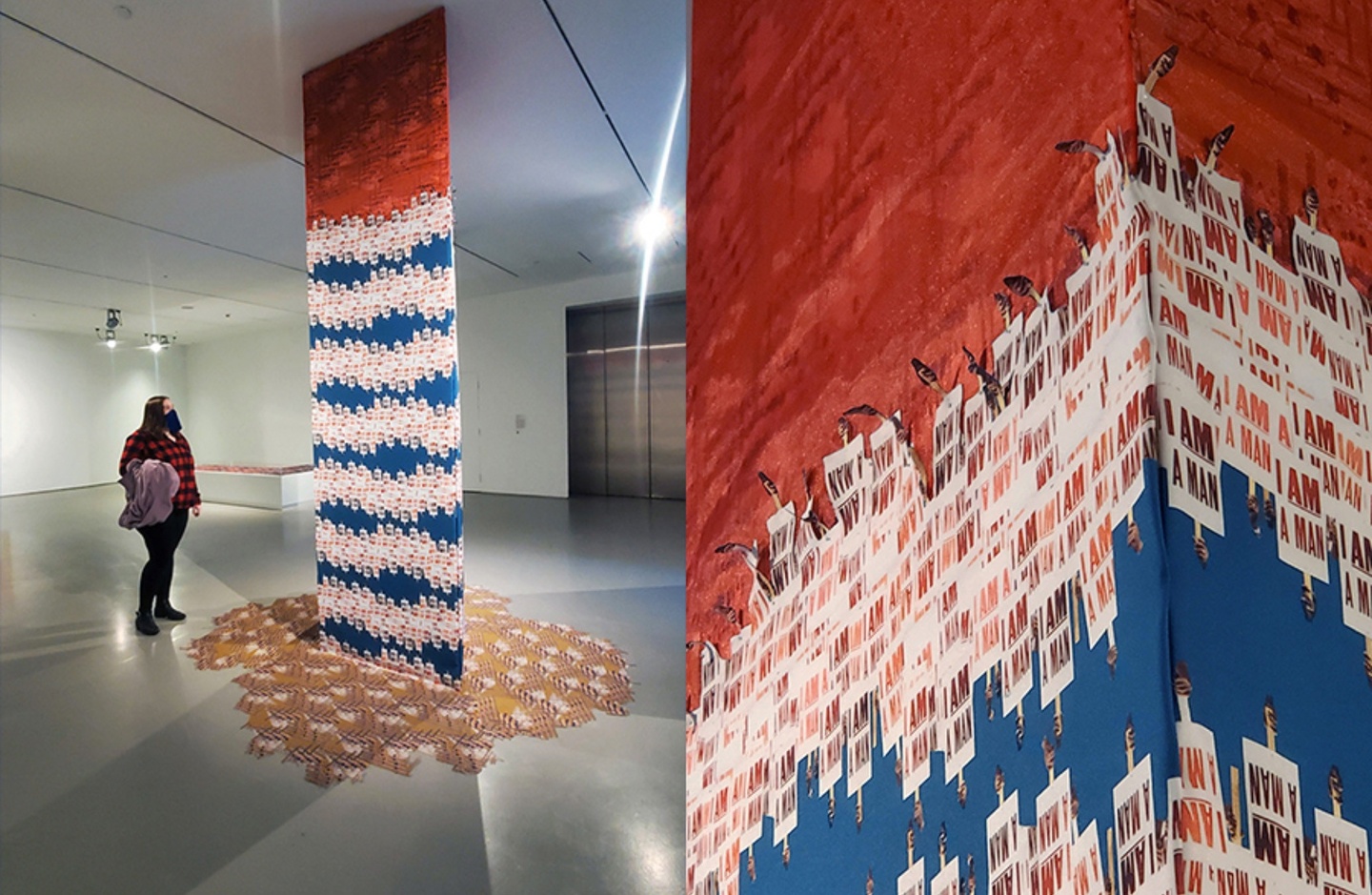 Osei is a German-born Ghanaian multidisciplinary artist living in the United States. Her international creative practice explores topics of beauty, race, the politics of clothing, and the residual implications of colonialism in postcolonial West Africa and Western cultures. She is invested in scrutinizing the authorship, ownership, and commodification of historical narratives. This includes how history is studied, collectively remembered, and understood as a weapon of cultural erasure and a catalyst for legitimizing and establishing nations.
Osei has presented more than a dozen solo performances and exhibitions in the United States, Europe, and West Africa. These include Tailored Landscapes (2017-18) at Laumeier Sculpture Park, Sea to Shining Sea (2019) at the Bruno David Gallery, and the Contemporary Art Museum St. Louis (she is featured in the upcoming 2022 Great Rivers Biennial). Her numerous honors include the Richard A. Horovitz Award for African Artists and Scholars, an Elizabeth Greenshields Foundation grant, and a Romare Bearden Graduate Museum Fellowship from the Saint Louis Art Museum.
The Stone & DeGuire Award will enable Osei to expand her creative research on the African continent; to further explore her use of the textile medium; and to continue her transition from "object-oriented art making to environment-oriented experiences." In particular, the award will support travel to the island nation of Seychelles for a series of site-specific performances. These will further an intercontinental body of work Osei began in 2018, titled Who Discovers the Discoverer?