(Opens in a modal)
2022 Awards for Distinction
---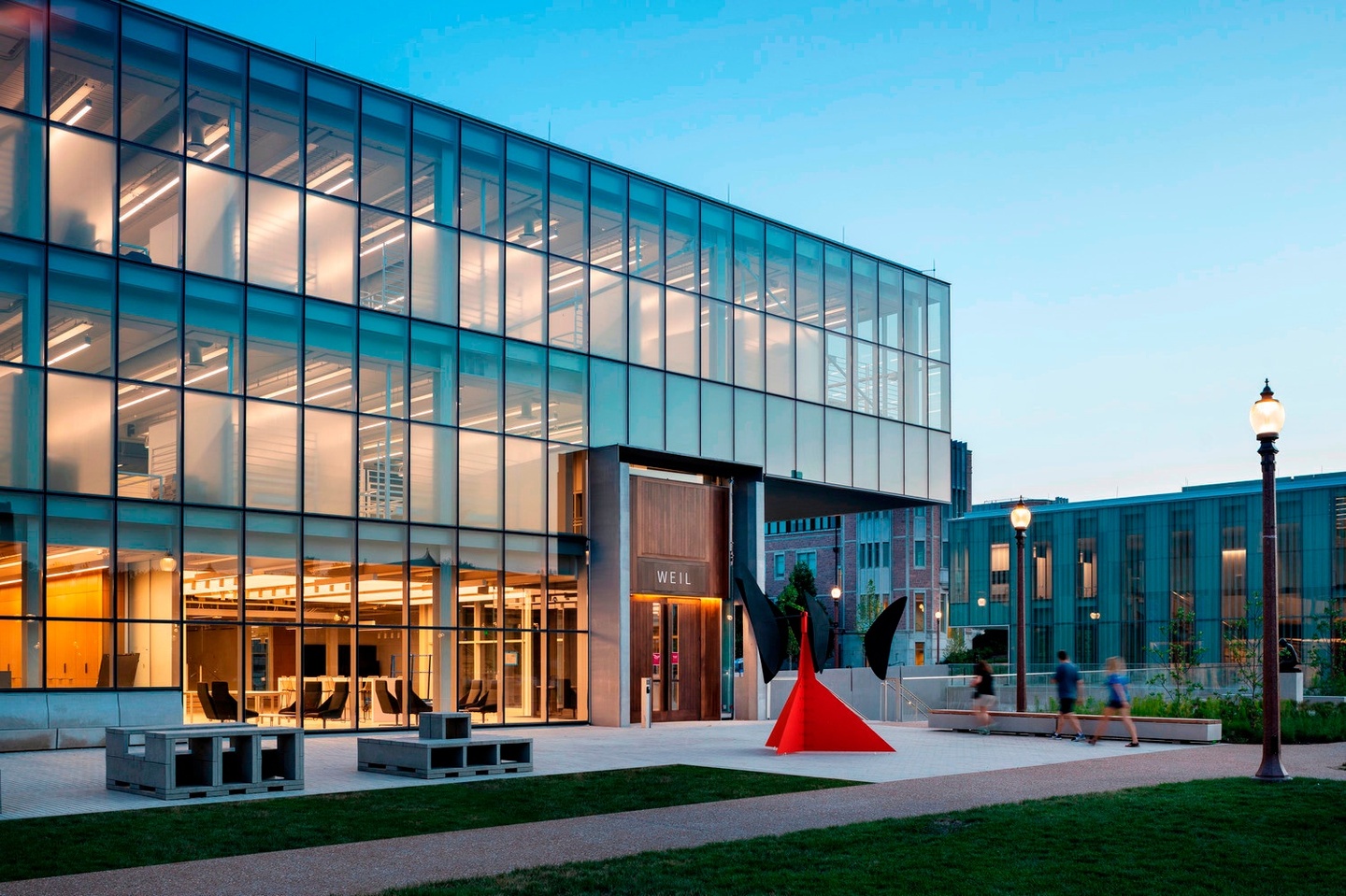 Architecture firm KieranTimberlake will receive the Dean's Medal for outstanding contributions to the field of architecture from the Sam Fox School of Design & Visual Arts at Washington University in St. Louis.
Led by founding partners Stephen Kieran and James Timberlake, KieranTimberlake is an internationally acclaimed architecture firm with a portfolio of beautifully crafted, thoughtfully made buildings that are holistically integrated to site, program, and people.
At WashU, KieranTimberlake led the renovation of the East End of the Danforth Campus, serving as architect for Anabeth and John Weil Hall, the Gary M. Sumers Welcome Center, the Craig and Nancy Schnuck Pavilion, and a major expansion and renovation of the Mildred Lane Kemper Art Museum. The firm also collaborated with Michael Vergason Landscape Architects on the new campus landscape and with BNIM on the below-grade garage.
The Dean's Medal will be awarded during the Sam Fox School's 2022 Awards for Distinction ceremony. It follows a string of international honors for Weil Hall, including awards from the Chicago Athenaeum and AIA Central States. Last fall, Weil Hall was a higher education finalist at the World Architecture Festival.
The Awards for Distinction ceremony also will recognize eight outstanding Sam Fox School alumni:
Awards for Distinction
Andrew Bernheimer, FAIA, MArch94
Jill Downen, MFA01
Kate Dundes Shattan, BA77
Nicholas Kahn, BFA86, and Richard Selesnick, BFA86
Recent Alumni Awards
Adam Hogan, PhD, MFA14
Frank Lin, MArch06, and Megan Harris Lin, MArch06
The ceremony will be broadcast virtually this year, beginning at 6p Thursday, April 21. The event is free to attend, but advance registration is required.