(Opens in a modal)
Tamara Johnson Named 2022-23 Freund Teaching Fellow
---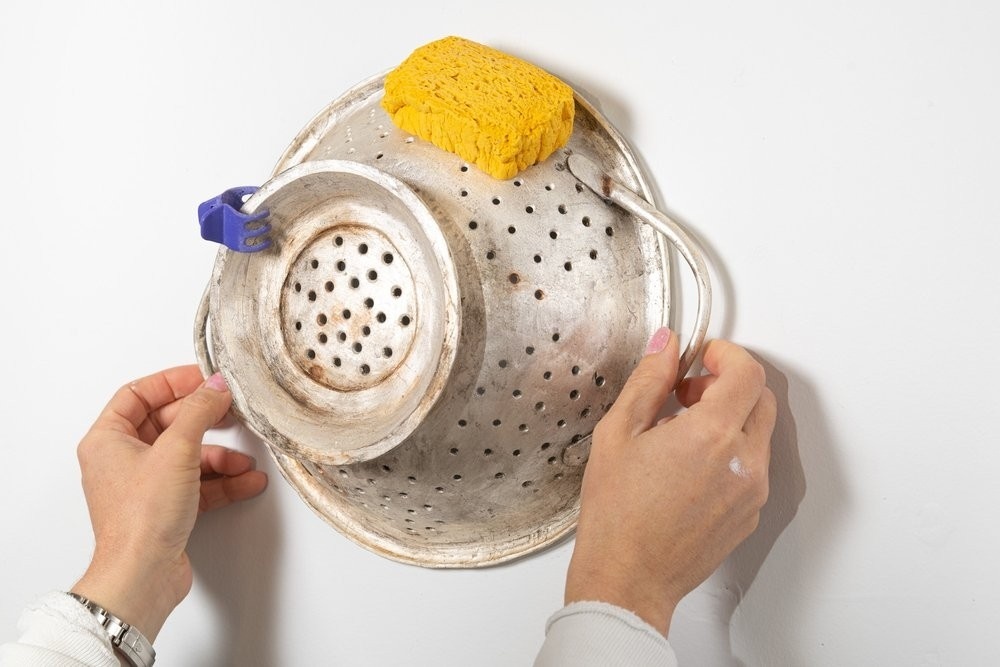 Rubber hoses twist like intestines. Silver leaf coats a plaster colander. Okra and deviled eggs, cast in pigmented resin, shine like jewels and drape like holiday popcorn.
In works both humorous and incisive, sculptor Tamara Johnson uses familiar household forms to explore personal landscapes, gender dynamics and the fraught relationship between domesticity and hidden systems of the body.
In spring 2023, the Dallas-based artist will serve as the 2022-23 Henry L. and Natalie E. Freund Teaching Fellow at Washington University in St. Louis. Jointly sponsored by the Saint Louis Art Museum and the University's Sam Fox School of Design & Visual Arts, with support from the Henry L. and Natalie E. Freund Endowment Fund, the fellowship is designed to promote the creation and exhibition of contemporary art as well as the teaching of art.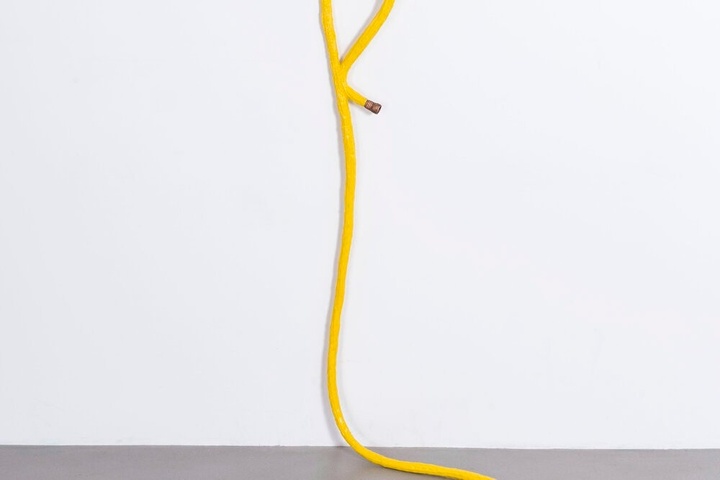 "Tamara Johnson's work is at once playful and precarious," said Amy Hauft, director of the College of Art, who co-chaired the Freund search committee. "Encompassing sculpture, installation and sometimes video, her multidimentional practice unravels—both physically and conceptually—the intrinsic power of everyday objects as well as the sensuality and vulnerability of synthetic and natural materials. Her work's cartoony presence initially presents as goofy, but later reveals an incisive understanding and commentary on the material world. I am thrilled to welcome her to St. Louis for the spring semester."
Hauft also noted that this year represents an important development in the way the Freund Teaching Fellow interacts with the Sam Fox School community. Previously, fellows were in residence for a period of weeks, dipping into seminars and graduate studios during that time. Starting this year, the fellow will be in residence for a full semester and will teach an upper-division course.
Image: Tamara Johnson, Water hose, Live Strong, 2015. 70 x 34 x 45 inches. Photo: Phoebe Streblow.
---
Johnson's course will focus on the material theory, practice and power of concrete in the public sphere. In addition, she will conduct individual studio visits with students in the Sam Fox School's MFA in Visual Art program; and will have a studio of her own in the Sam Fox School's Weil Hall, enabling her to take advantage of fabrication shops and other facilities while she develops work for a solo exhibition as part of the Saint Louis Art Museum's contemporary art series Currents for fall 2023.
"We at the museum are all very much looking forward to welcoming Tamara Johnson as the upcoming Freund Fellow," said Hannah Klemm, associate curator of modern and contemporary art at the Saint Louis Art Museum. "Her innovative approach to materiality through sculptural practice deftly explores ideas of domesticity, the power of personal and private spaces and feminism. We are eager to bring her unique works to our audiences."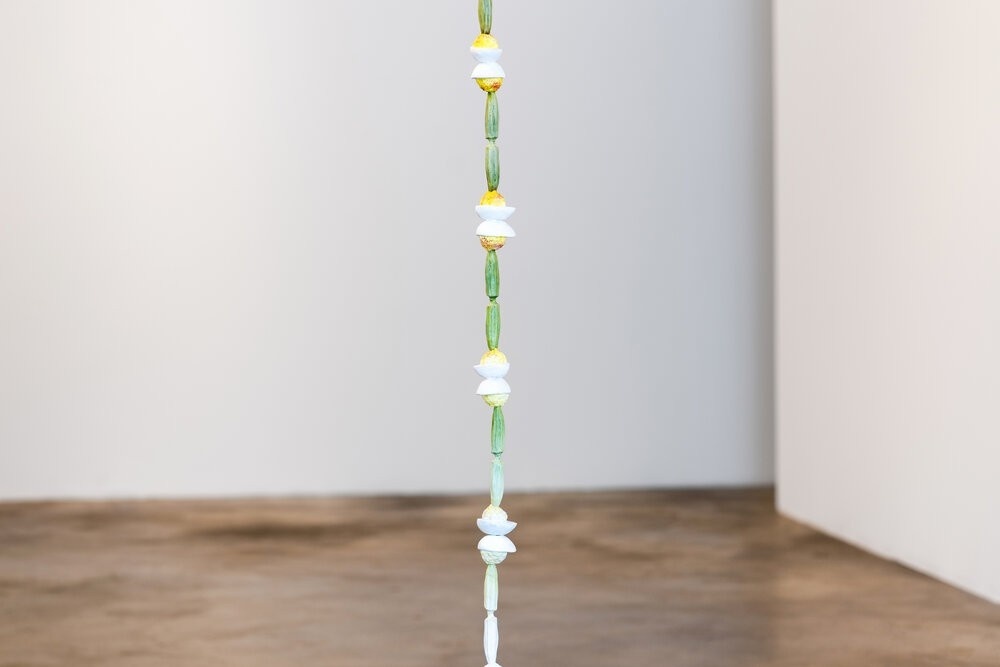 About Tamara Johnson
Born in Waco, Texas, in 1984, Johnson earned a bachelor's degree in studio art from the University of Texas at Austin in 2007 and a master's in fine arts, in sculpture, from the Rhode Island School of Design in 2012. She spent the next six years in New York, serving as a project manager for the Robert Gober Studio and public artist Janet Zweig while exhibiting her own work at Socrates Sculpture Park, the CUE Art Foundation, Wave Hill, Maria Hernandez Park, Air Mattress Gallery and other spaces.
In 2018, Johnson and fellow artist Trey Burns founded the Sweet Pass Sculpture Park on a one-acre lot in west Dallas. An extension of their own artistic practices, Sweet Pass provides space and support for temporary, experimental and large-scale outdoor projects by a diverse set of contemporary voices.
Johnson's work has been featured in dozens of exhibitions, including recent solo and two-person shows at the Nasher Sculpture Center and the ex ovo gallery, both in Dallas; at Wassaic Projects in New York; and at MAD Arts in Dania Beach, Fla. Other major exhibitions include the Dallas Biennial and shows at the Utah Museum of Contemporary Art in Salt Lake City, the Blanton Museum of Art in Austin, and Grand Union Gallery in Birmingham, England.
Johnson's numerous honors include a National Endowment for the Arts grant, in conjunction with Wassaic Projects, as well as awards from the Meadows School of the Arts at Southern Methodist University, the Santo Foundation in St. Louis, the Foundation for Contemporary Arts in New York and the Brooklyn Arts Council.