(Opens in a modal)
2023 Stone & DeGuire Contemporary Art Awards Announced
---
---
2023-03-17 • Caitlin Custer
---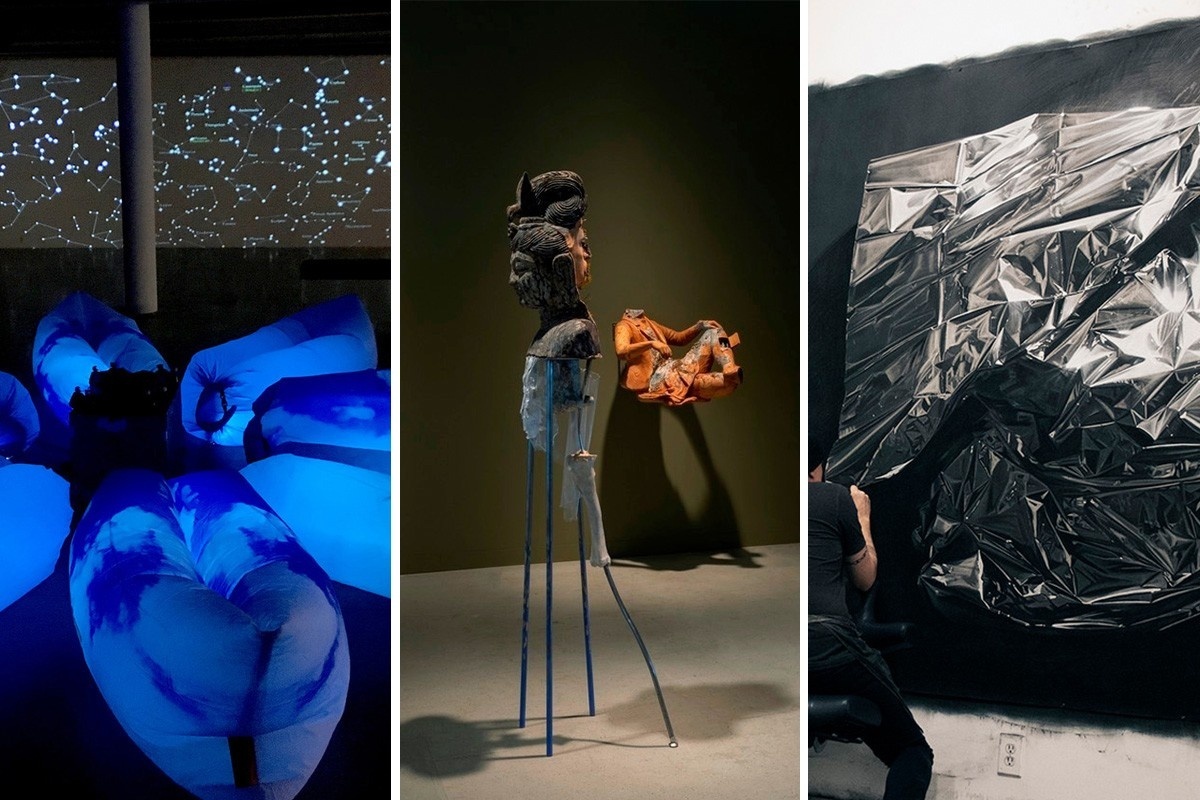 The Sam Fox School announced Horatio Law, MFA '93; Catalina Ouyang, BFA '15; and Shelby Shadwell, BFA '03, are winners of the 2023 Stone & DeGuire Contemporary Art Awards.
The awards are open to BFA and MFA alumni of the Sam Fox School's College of Art working in sculpture, painting, or expanded mixed media. Winners, chosen by a faculty and alumni jury, each receive $25,000 to advance their artistic practice.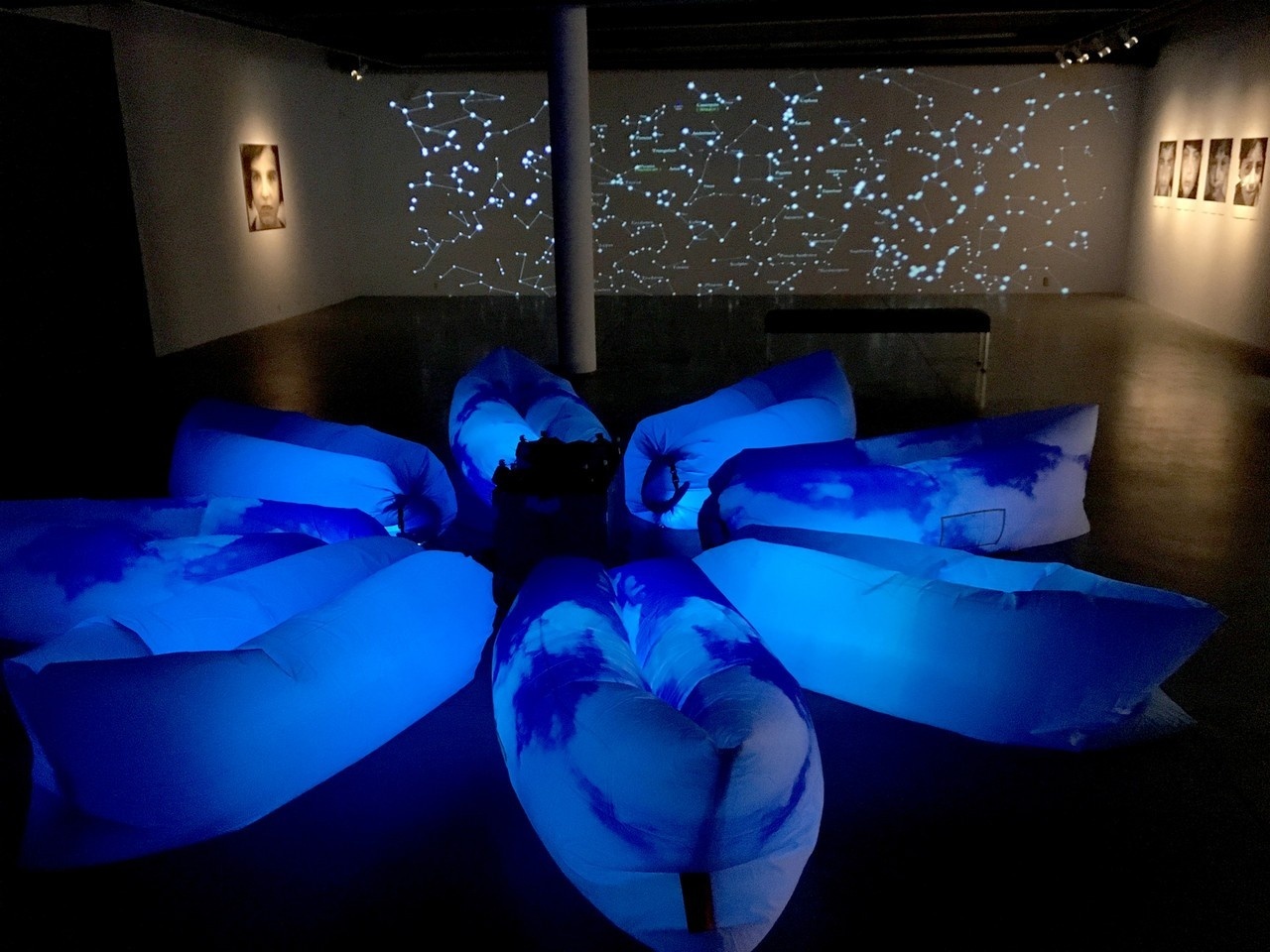 Horatio Hung-Yan Law, MFA '93
Horatio Hung-Yan Law is a curator, photographer, public artist, and installation artist in the Pacific Northwest who focuses on making creative projects with diverse communities. His work explores identity, memory, and history that reflects his Asian American identity and his experience as an immigrant. With this funding, he will travel throughout Oregon to sites with recorded historical Chinese presence, from cannery workers in the west to gold miners in the east. Law intends these experiences to culminate in a multi- and mixed-media installation and exhibition at the
Portland Chinatown Museum
, which he hopes will resonate especially for young Asian Americans.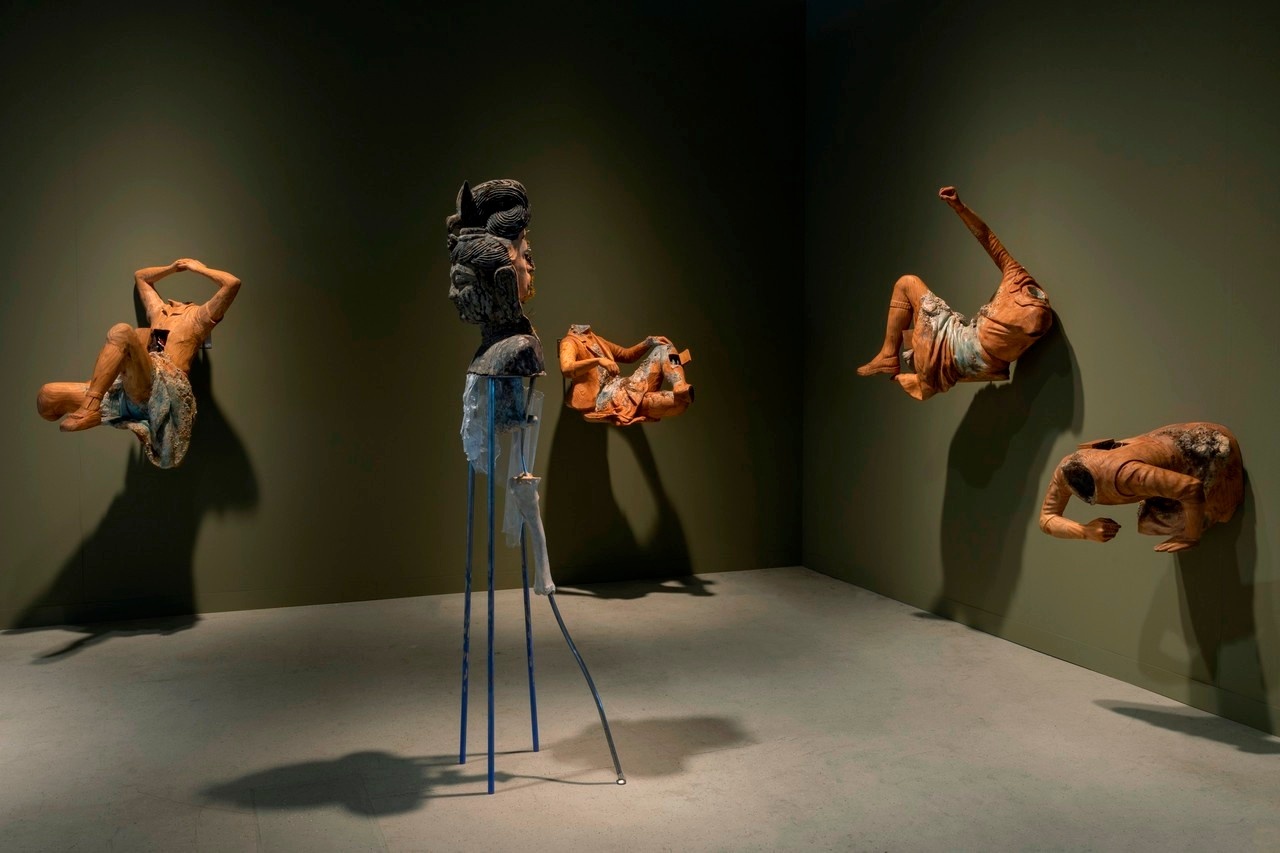 Catalina Ouyang, BFA '15
Catalina Ouyang's practice engages object-making, interdisciplinary environments, and time-based projects to indicate counternarratives around representation and self-definition. Their work has been shown in solo exhibitions in Los Angeles; New York; Columbus, Ohio; and Hartford, Connecticut; and group exhibitions across the country and in Vienna and London. The award will support two solo presentations in 2024, in San Francisco and Venice, involving high-production sculptures and video work.
Shelby Shadwell, BFA '03
Shelby Shadwell is an associate professor of art at the University of Wyoming. Born and raised in Springfield, Missouri, Shadwell exhibits nationwide and is a two-time recipient of the Visual Arts Fellowship from the Wyoming Arts Council. His practice is rooted in making large-scale drawings of non-traditional subjects such as trash bags, cockroaches, and animal viscera. With the Stone & DeGuire Contemporary Art Award, he plans to continue creating new work for major solo exhibitions in New York and Santa Fe.
About the Award
Nancy Stone, BFA '70, and Lawrence DeGuire, BFA '70, met as undergraduate students at WashU. The husband-and-wife duo, who were married at Graham Chapel on campus, began their artistic collaboration in 1972. They enjoyed a long career as Stone & DeGuire, exhibiting widely along the West Coast. The annual awards honor that legacy while allowing recent and mid-career alumni to continue pushing forward their unique artistic practices. Learn more about the awardees and past recipients here.