(Opens in a modal)
AI + Design mini-symposium April 3
---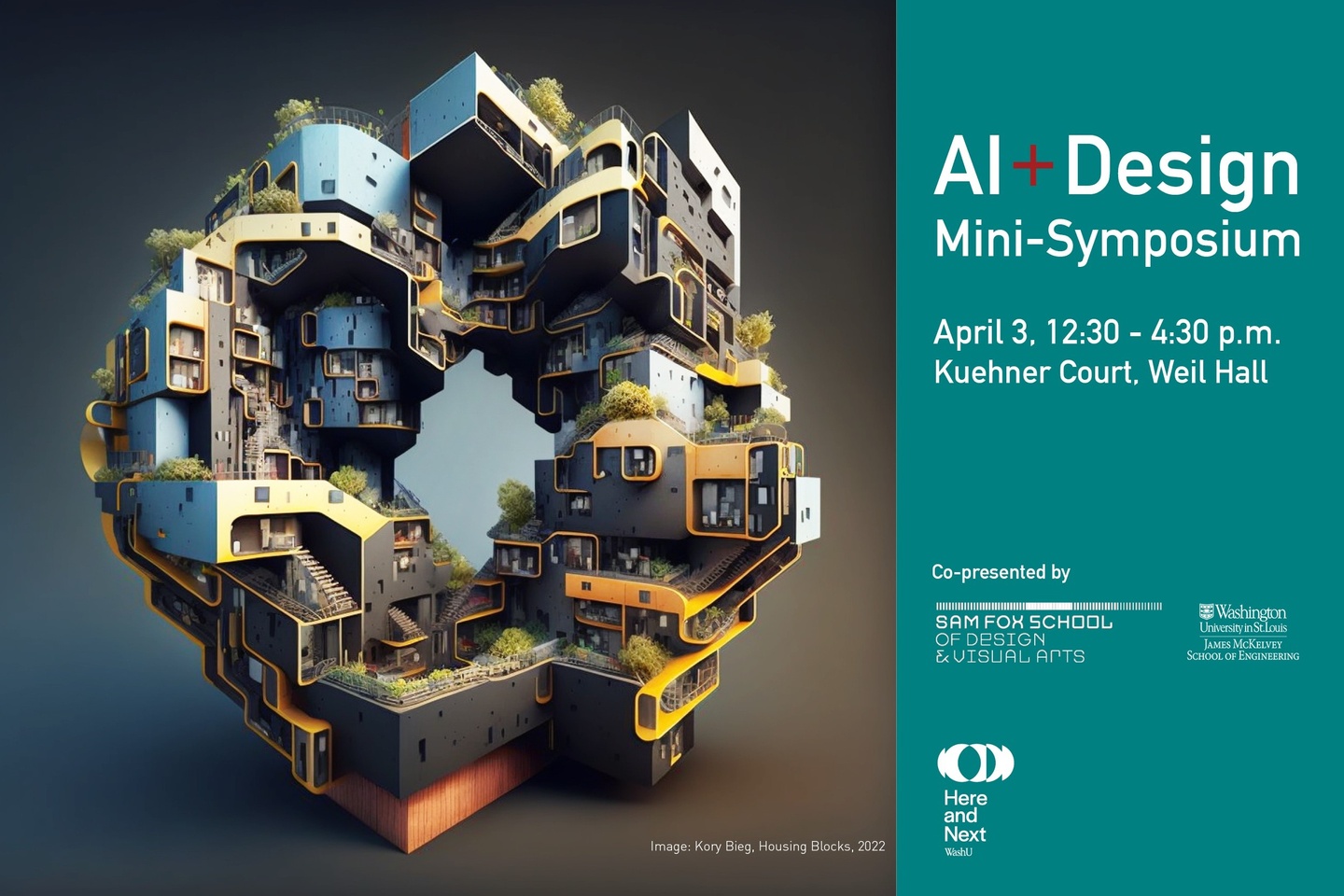 Recent breakthroughs in generative artificial intelligence — the branch of AI that can be used to create images, audio, video and other content — have the potential to reshape the fields of art, architecture and design.
But for professionals already working in those areas, that potential remains largely theoretical. "Current image generation models are eye-catching and impressive, but are designed for a general audience," says Krishna Bharat, a distinguished research scientist at Google. "Adapting them to fit the needs of design professionals will require a fair bit of technical innovation and input from domain experts."
On April 3, Bharat will deliver the keynote address for "AI + Design." The afternoon-long symposium — organized by the Sam Fox School of Design & Visual Arts and the McKelvey School of Engineering at Washington University in St. Louis — will explore the current state of AI technology, the future of AI-assisted design and the implications for design practice and training, among other topics.
"Faculty in AI can help to shape the emergence of advanced creative technologies," Bharat said. "In the process, they can also invent the new curriculum to prepare our students for the coming technology revolution.
"Ultimately, our goal should be to harness the power of AI to inspire human creativity and empower the design professionals of the future — not to replace them,'" Bharat added.
Tools, skills and interfaces
Events will begin at 12:30 p.m. with welcome remarks from Carmon Colangelo, the Ralph J. Nagel Dean of the Sam Fox School and E. Desmond Lee Professor for Collaboration in the Arts.
"Among creative professionals, conversations about artificial design can spark both fascination and trepidation," Colangelo said. "This symposium aims to get past the hype and the sensationalism to grapple with AI's real capabilities as well as the sorts of tools, skills and interfaces that will allow designers to harness its best potentials."
Following Bharat's keynote address, the symposium will continue with "How to Create with Creative AI," a conversation featuring Sam Fox School alumnus Kory Bieg (AB '99), founder and principal of OTA, an architecture and design firm, and Ian Bogost, the Barbara and David Thomas Distinguished Professor and director of film and media studies in Arts & Sciences, as well as a professor of computer science and engineering at the McKelvey School of Engineering.
Constance Vale, assistant professor and chair of undergraduate architecture, will co-host a session, with visiting assistant professor Matthew Allen, on "The Machinic Muse: AI & Creativity." Jonathan Hanahan, associate professor of interaction design, will lead a panel on "Human-AI Interaction: Designing the Interface between Humans and Artificial Intelligence."
Concluding the afternoon will be remarks from Aaron Bobick, the James M. McKelvey Professor and dean of the McKelvey School of Engineering.
Organizers and registration
"AI + Design" is organized by the Sam Fox School and McKelvey Engineering, with support from the Ralph J. Nagel Dean's Fund.
The symposium is free and open to the public. All events will take place in the Kuehner Family Court in Anabeth and John Weil Hall on WashU's Danforth Campus. A reception will immediately follow, at 4:30 p.m., in the Weil Hall commons.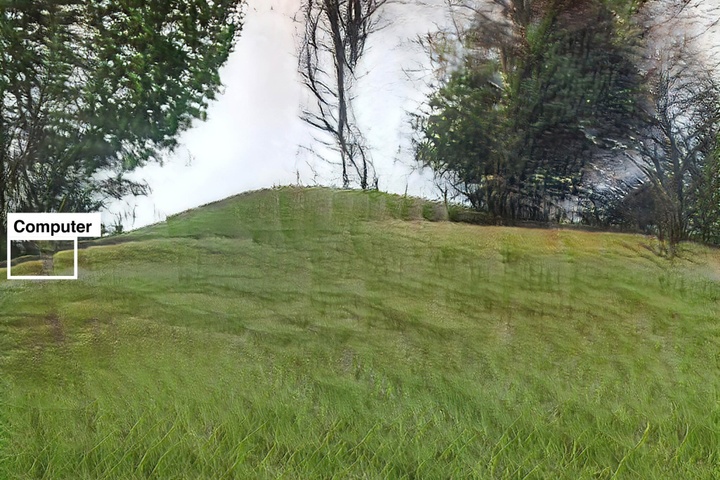 "Mound With Computer," an AI-generated image from "Edgelands" by Jonathan Hanahan. (Image courtesy of the artist)
Kory Bieg, Sponge Housing, 2022. (Image courtesy of the artist)
---