(Opens in a modal)
2023 Fitzgibbon Charrette focuses on Grand Center's Spring Church
---
---
2023-03-31 • Caitlin Custer
---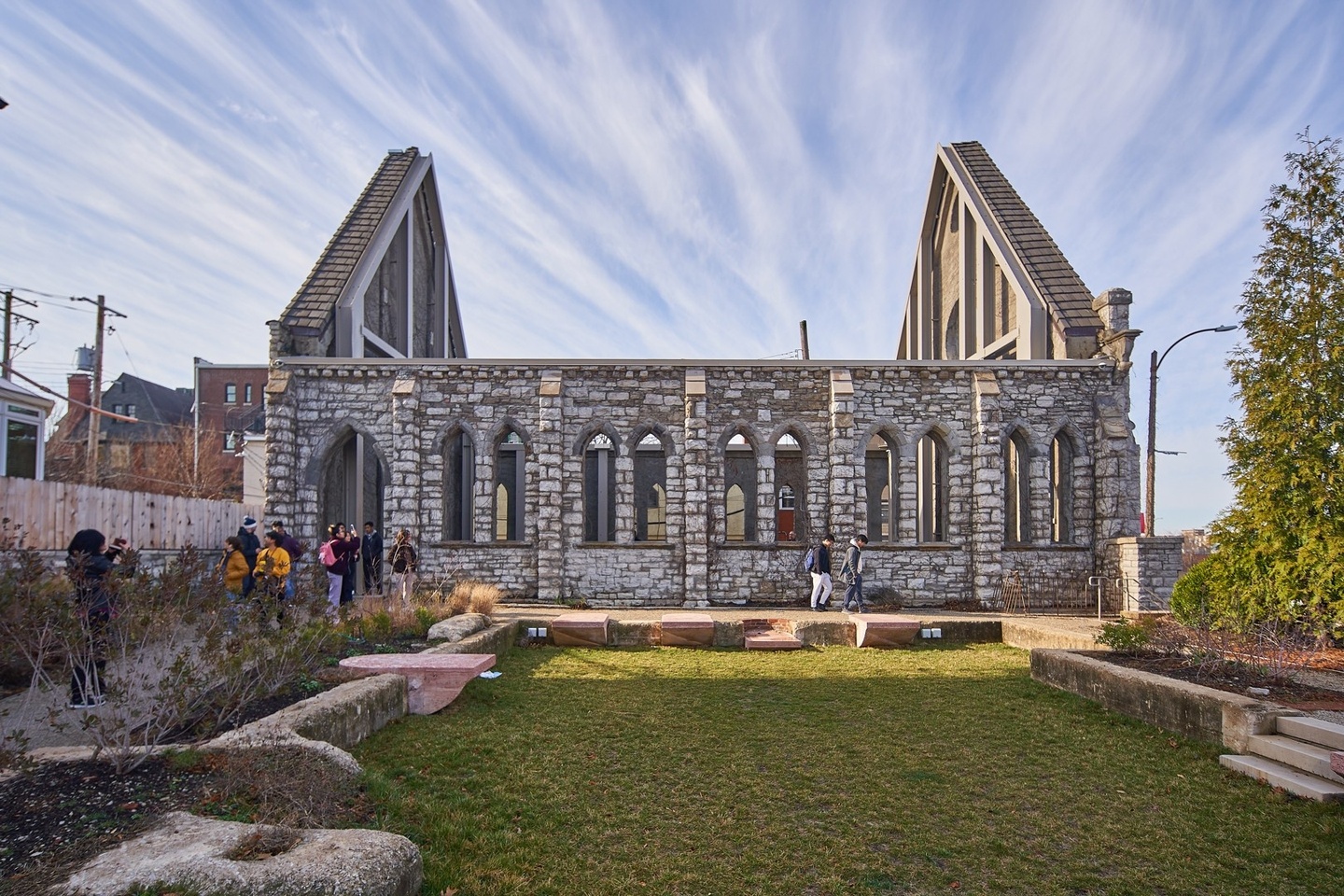 The annual Fitzgibbon Charrette took students to a familiar landmark for many St. Louisans: Spring Church, the open-air space in the Grand Center Arts District operated by the Pulitzer Arts Foundation. Cory Henry, this year's moderator and an accomplished architect, presented students with the challenge of designing a ceiling for the church.
Henry's prompt for students to create drawings was "Speculations of an Alternative Present." He gave two pivotal events for students to choose from: the 1917 riots in East St. Louis and the displacement of the Osage nation. Students imagined what futures could have been if these events were different, and how Spring Church might have evolved differently.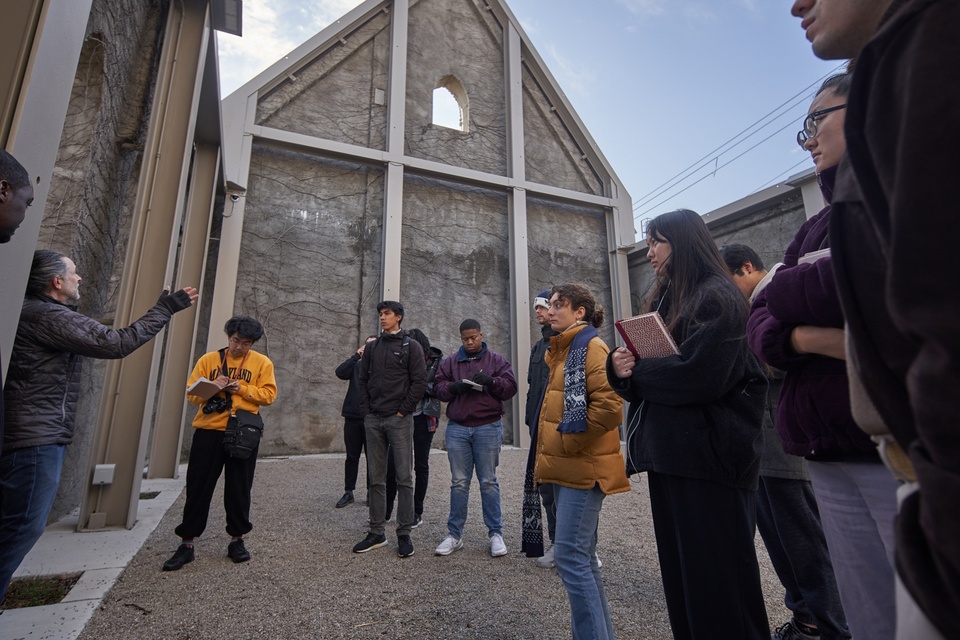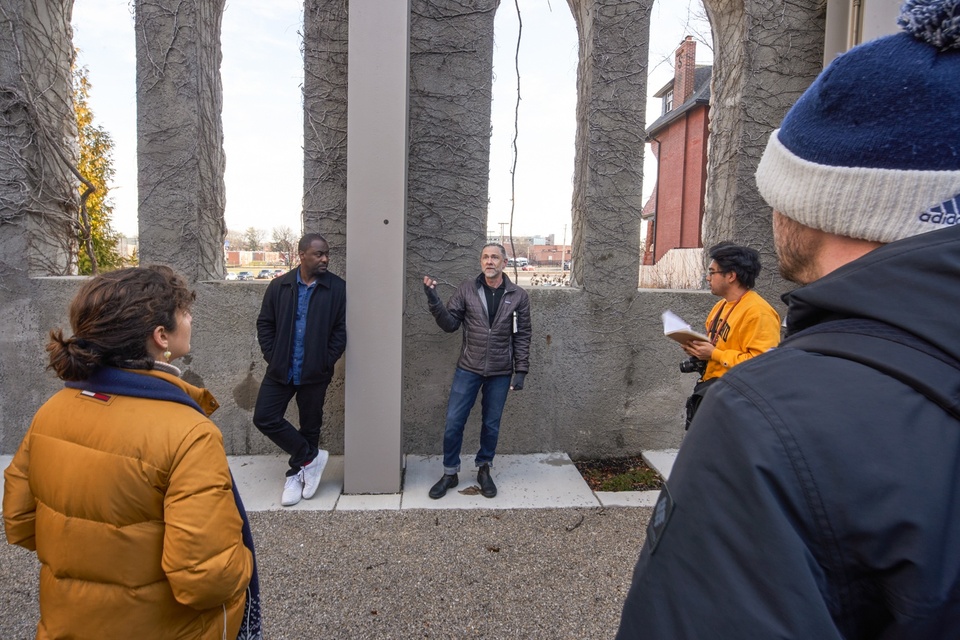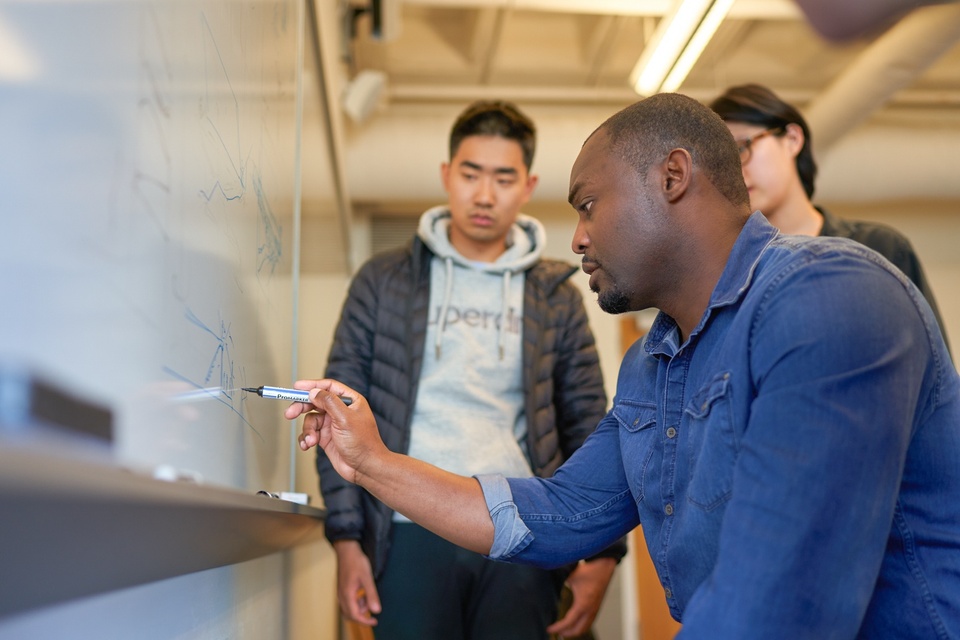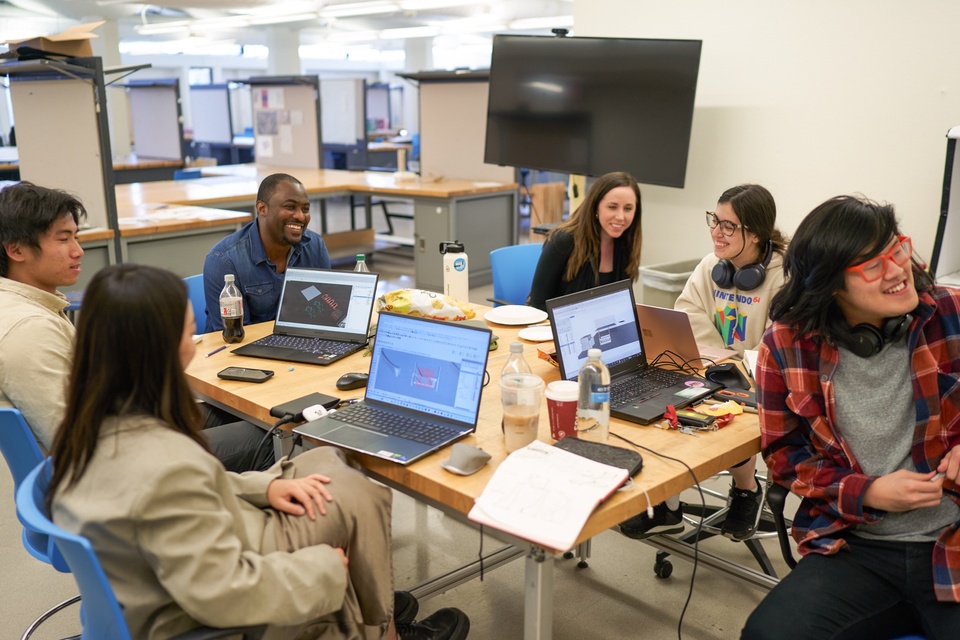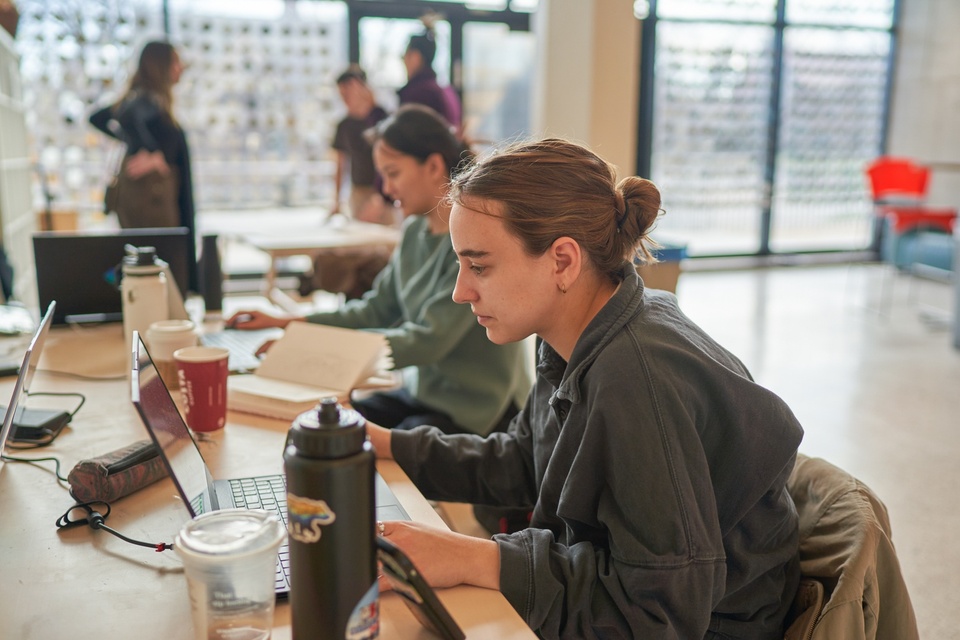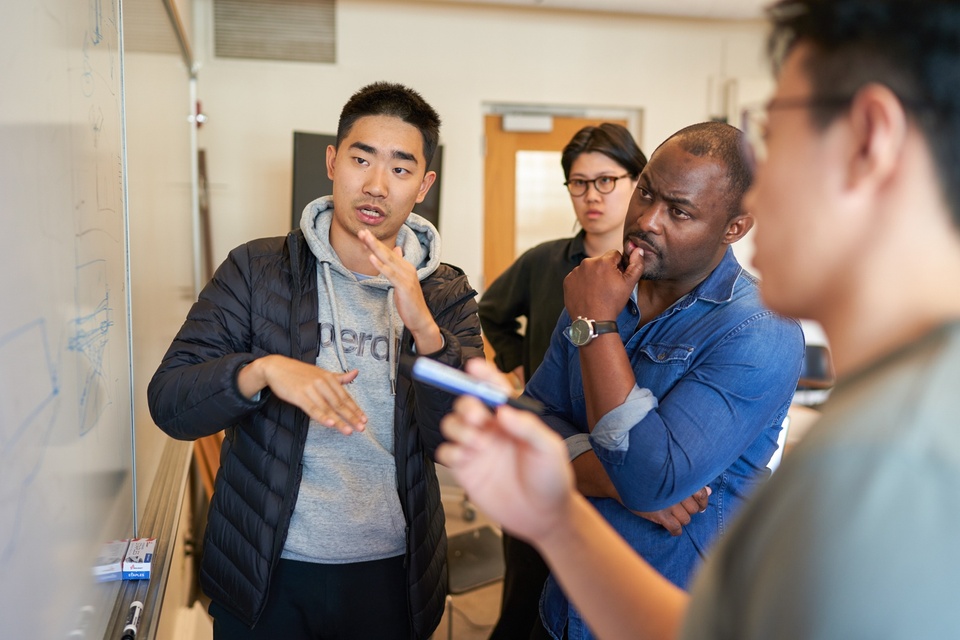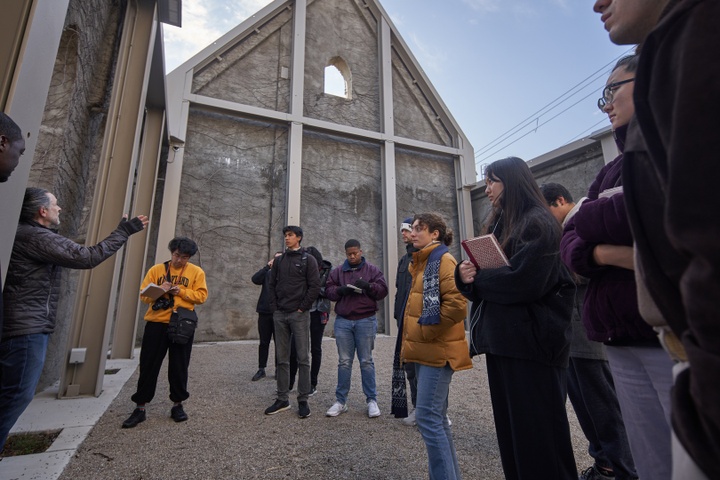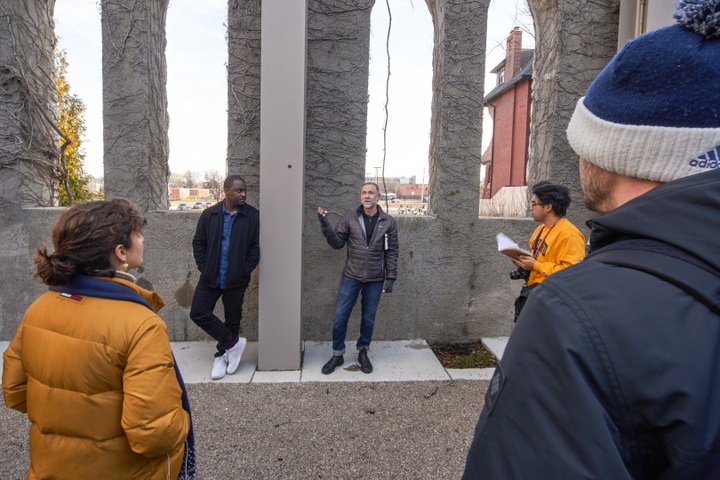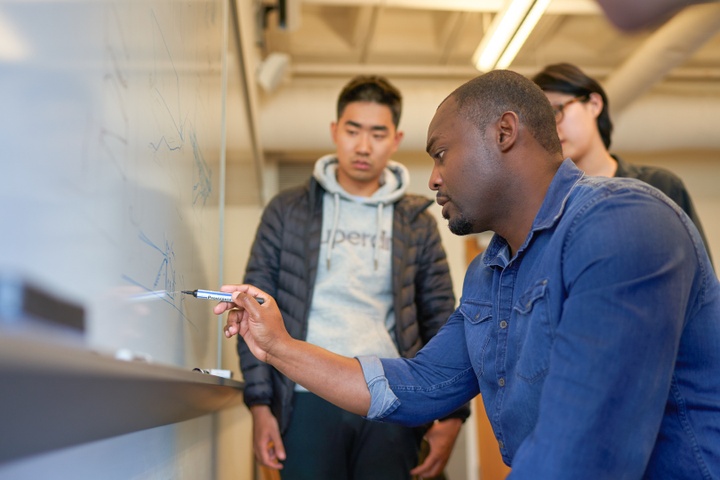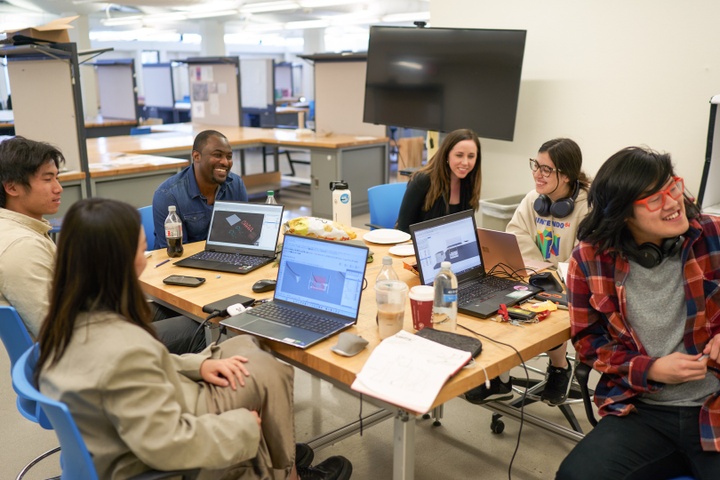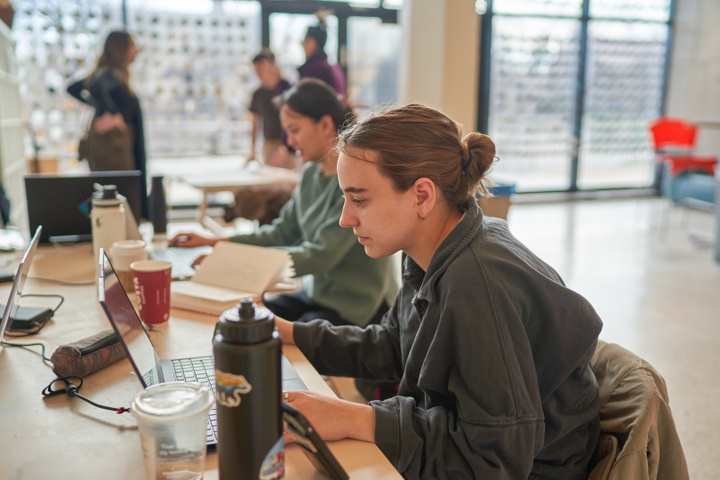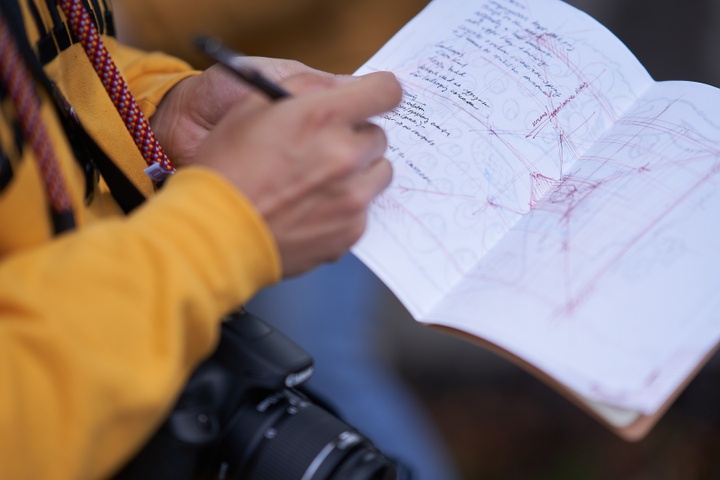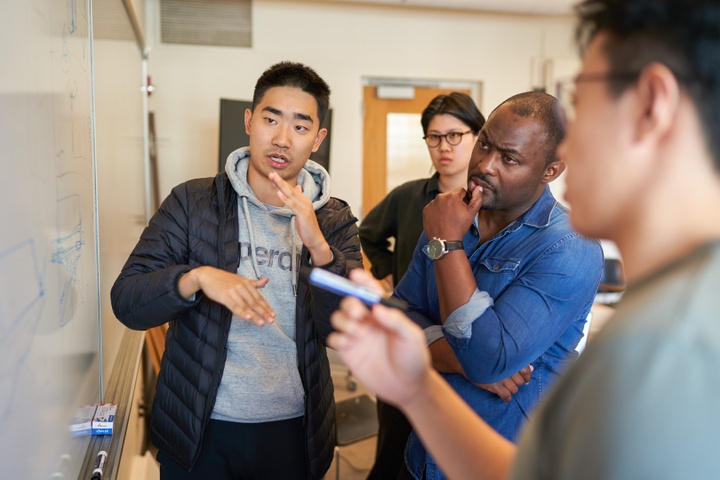 The charrette emphasized the importance of drawing, requiring each team to present one perspective drawing and one that visualized the interior space. The results were a variety of hand- and computer-drawn designs, each telling a "reconstructed history-present" of the church and its surroundings.
The winning design, Exodus, postulated that the 1917 riot was inevitable, and if it hadn't happened on July 3, it would have happened within a month. They imagined a tunnel network between East St. Louis and Spring Church, a route and safehouse for African Americans. Their partial ceiling included wires and climbing plants that would be used as a map, hidden in plain sight. Thoughtfully, they designed their project so that if the church's 2001 fire still took place, the underground elements would be preserved as a monument.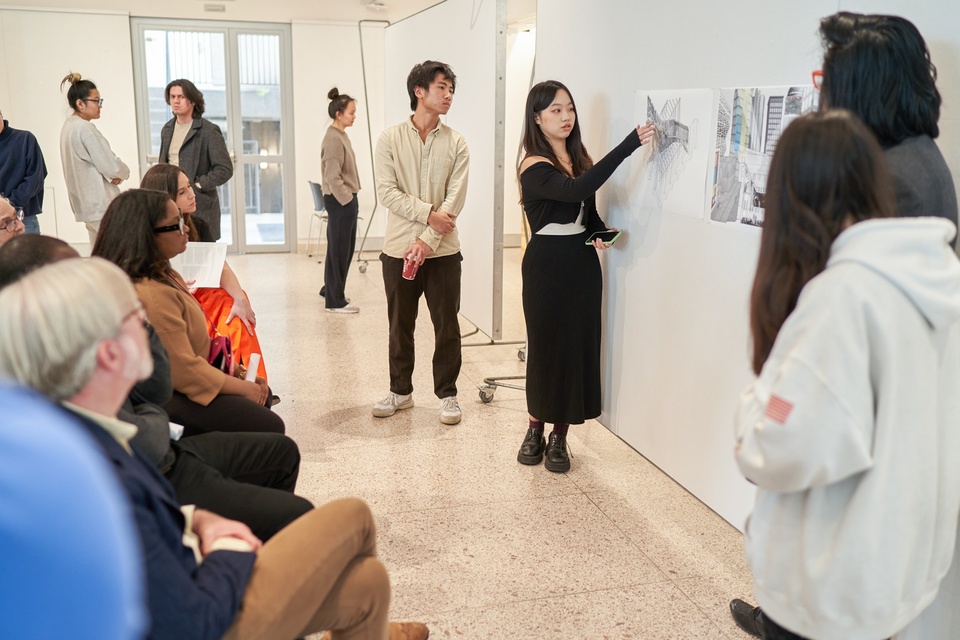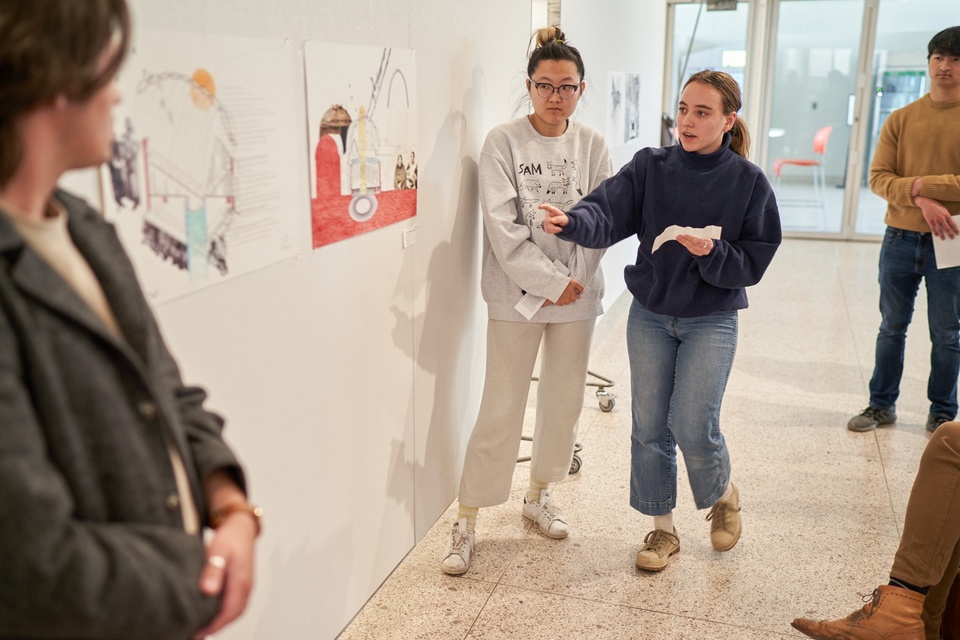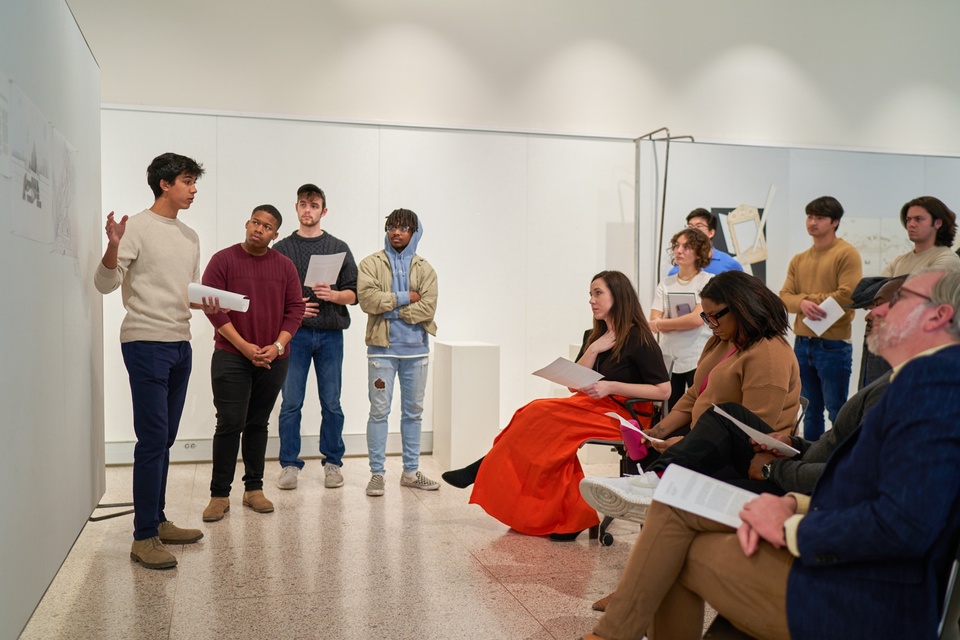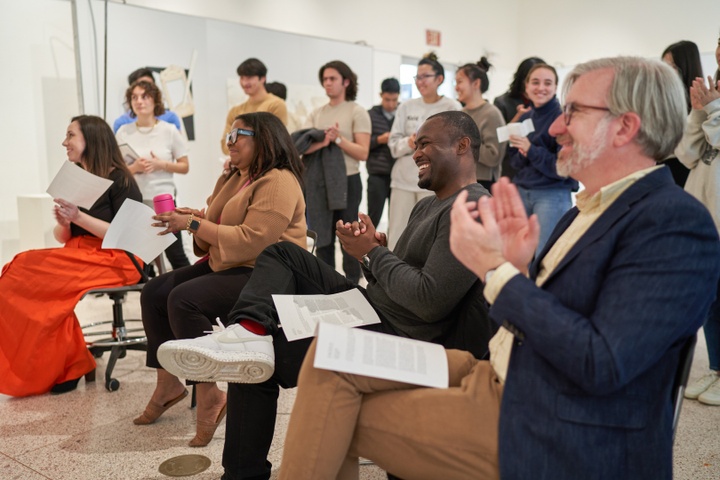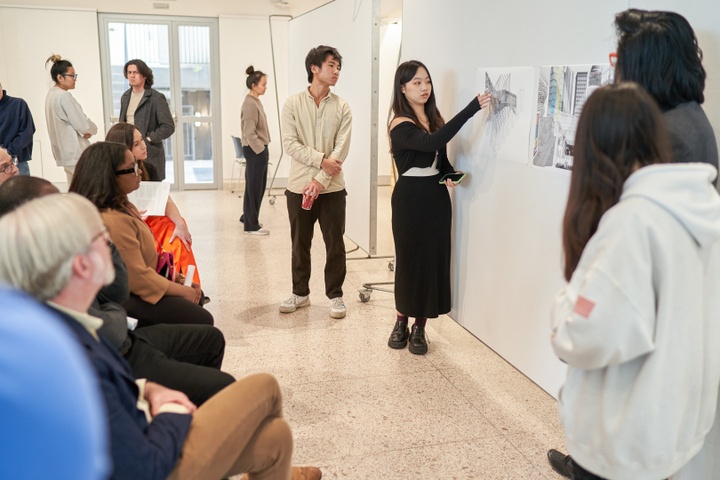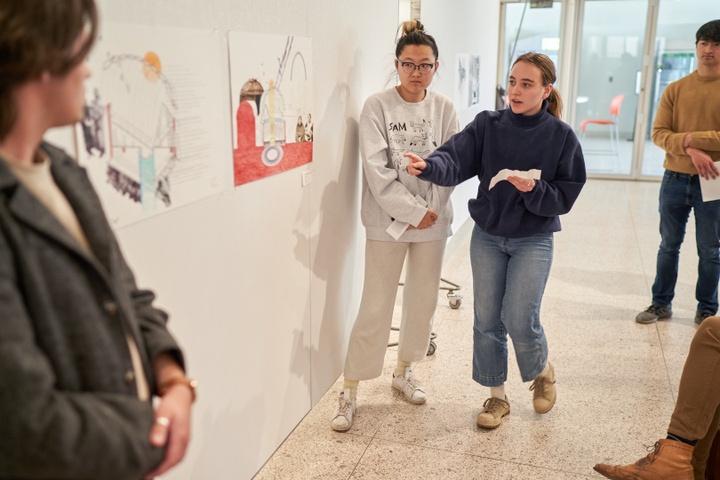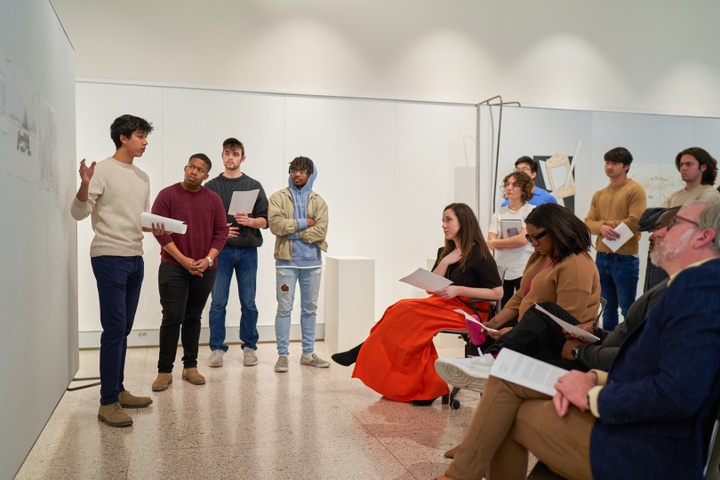 About the Fitzgibbon Charrette
The annual Fitzgibbon Charrette is a one-day sketch problem open to all juniors and seniors in architecture. The charrette was established in memory of WashU professor James Fitzgibbon, who was known for his work as a residential designer and structural innovator.
About Cory Henry
Cory Henry is the principal of the award-winning Los Angeles-based Atelier Cory Henry. His approach to design integrates research and socially conscious ideals to create poetic contextually driven design solutions. Henry is also accomplished in academia and is currently serving as a visiting design critic at Harvard University's Graduate School of Design.
First place, $2,500
Ty Blumberg, BS '24
Kaden Chaudhary, BS '24
Ruben Wagner, BS '24
Desmond Young, BS '24
Second place, $1,500
Edward Dong, BS '24
Austin Tsailin, BS '23
Maya Yildirim, BS '23
Third place, $1,000
Michael Jin, BS '24
Dear Liu, BS '24
Kaiwen Wang, BS '24
Jack Zhang, BS '24