(Opens in a modal)
Lavar Munroe, MFA '13, Awarded 2023 Guggenheim Fellowship
---
---
2023-04-14 • Caitlin Custer
---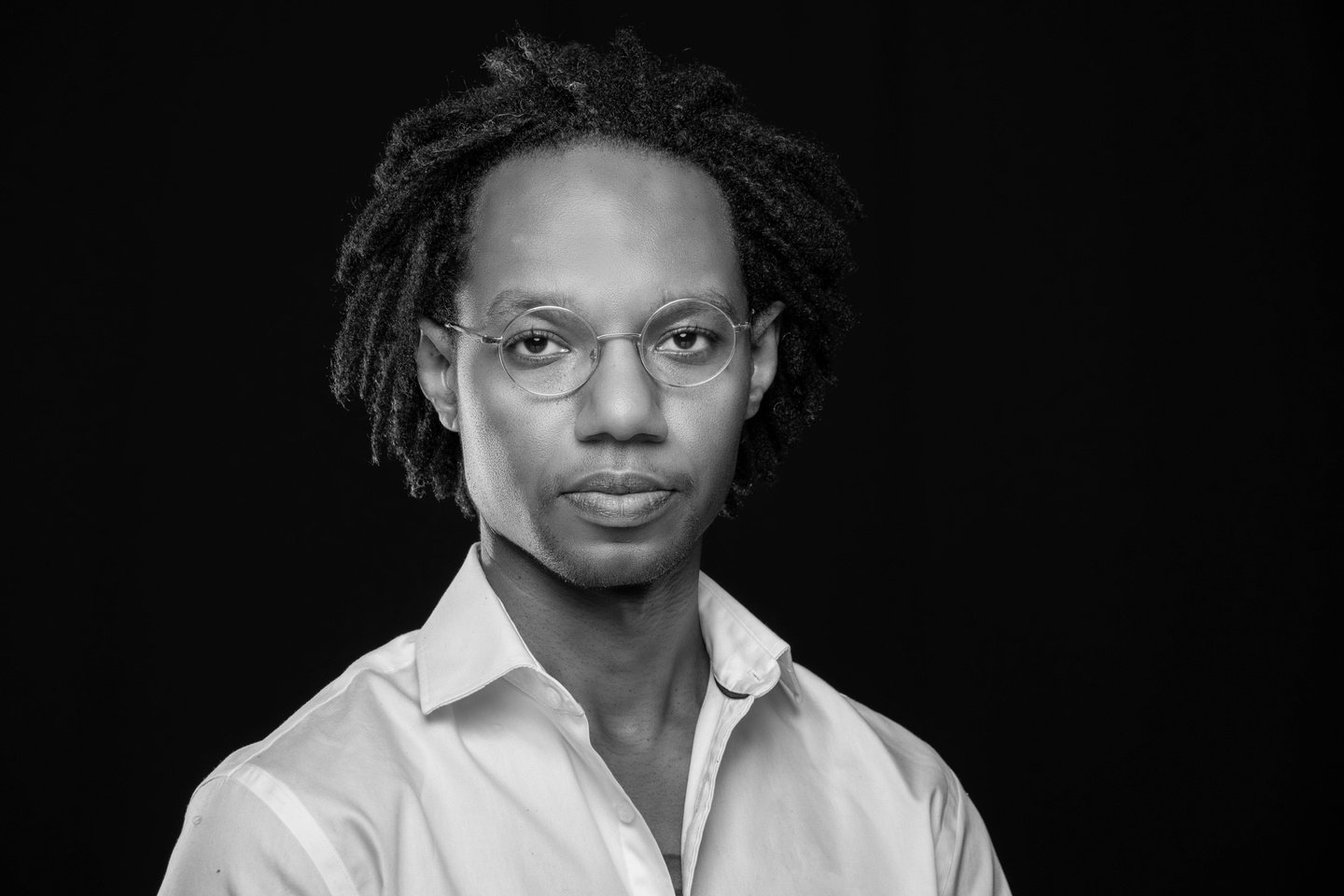 Lavar Munroe, MFA '13, was among 171 individuals awarded a prestigious Guggenheim Fellowship. Munroe's work reflects his upbringing in the Bahamas and considers themes such as resilience, memory, ancestry, and fantasy. His fellowship —which offers him funding to create with as much freedom as possible — is being underwritten by actor and director Robert De Niro, in honor of his father, painter Robert De Niro, Sr.
Munroe plans to build on his recent travel to Zimbabwe, taking multiple trips there over the course of a year. He'll focus on research, immersing himself in local culture and collecting materials, and drafting sketches and text. When he returns to his studio in Baltimore, he "will execute a new series of mixed media paintings that attempt to draw a comparison between themes presented in "The Wonderful Wizard of Oz" and [his] recent travel to Zimbabwe — a country overflowing with its own mystique and charm. This project will address multiple narratives that span personal, historical, and mythological references."
Munroe was born in 1982 in Nassau, Bahamas. He earned his BFA from Savannah College of Art and Design and his MFA from Washington University in St. Louis, and completed a postdoctoral research fellowship at the University of North Carolina at Chapel Hill. His work has been included in the 2017/2018 New Orleans triennial "Prospect.4: The Lotus in Spite of The Swamp," the 2016 Dakar Biennale, and the 2015 Venice Biennale. His work has been shown in museums across the U.S. in New York, Chicago, San Francisco, Miami, Durham, and Virginia Beach; and internationally in Bahamas, France, Italy, Japan, South Africa, and the U.K. Munroe was the inaugural artist-in-residence at the Norton Museum of Art in 2020. His most recent exhibitions include the Zeitz Museum of Contemporary Art Africa (South Africa) and a solo exhibition in the Monique Meloche Gallery (Chicago) and Jack Bell Gallery (London). He has received several honors and awards, including an Award for Distinction from the Sam Fox School in 2018. Munroe splits his time between Baltimore, Maryland, and Nassau, Bahamas.
About the Guggenheim Foundation
The Guggenheim Foundation funds artists and scholars, allowing them to engage in research and creative arts "under the freest possible conditions." Since its establishment in 1925, it has granted nearly $400 million in fellowships to more than 18,000 individuals.
Edward Hirsch, President of the Guggenheim Foundation and 1985 Fellow in Poetry, said that "the new class of fellows has followed their calling to enhance all of our lives, to provide greater human knowledge and deeper understanding."
Lavar Munroe, You People With Hearts, 2022, acrylic, chicken feathers, fabric, music sheet, jewelry and spray paint on canvas 92" x 84"
Lavar Munroe, When ​A​ll ​T​he ​World ​I​s ​A​ ​H​opeless Jumble, 2022, acrylic, spray paint, oil pastels, chalk, feathers and earrings on canvas 50'' x 77''