(Opens in a modal)
Meghan Kirkwood to Chair Undergraduate Studio Art
---
---
2023-05-17 • Sam Fox School
---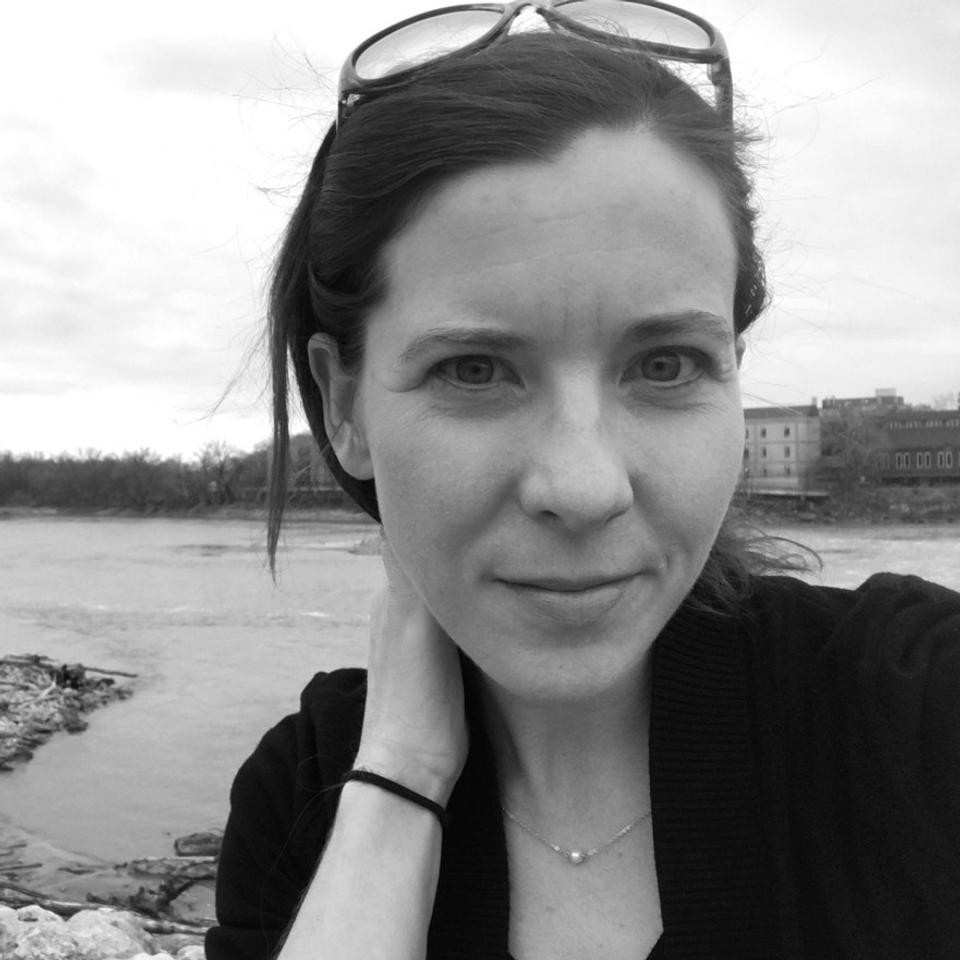 Meghan Kirkwood, assistant professor and photography area coordinator, is stepping into a new role as chair of undergraduate studio art. In this capacity, she will work closely with faculty and area coordinators to develop and implement curriculum, coordinate operations, meet accreditation requirements, manage exhibitions and program activities, and more. The WashU Board of Trustees voted this spring to grant Kirkwood tenure, and she has also been promoted to associate professor, effective July 1.
Carmon Colangelo, the school's Ralph J. Nagel Dean, said he was excited for Kirkwood to take on this role. "Meghan is an excellent teacher and has been an invaluable part of the Sam Fox School. Our students will benefit greatly from her professional experience in expanded photographic practices with an emphasis on social engagement and environmental issues as chair of undergraduate studio art."
Kirkwood said she is looking forward to helping lead undergraduate studio art because she believes it is a wonderful time to study visual arts. "Historically, visual artists have always responded to and inspired dialog about societal and technological changes, whether it was the impact of urbanization or the aftermath of world wars," she said. "As we look towards a future impacted by developing technologies, climate change, and demands for social equity, visual artists like the students beginning their careers at the Sam Fox School will be well-positioned to contribute creative solutions to the complex problems of our current times."
Kirkwood succeeds Tim Portlock, who served as chair of undergraduate studio art from 2018-2023.
About Meghan Kirkwood
Meghan Kirkwood is an assistant professor of visual art and serves as area head of photography. She earned a BFA from Rhode Island School of Design in photography, an MFA in studio art at Tulane University, and a PhD at the University of Florida. Her photographic research looks at the ways in which landscape imagery can inform and advance public conversations around land use, infrastructure, and planning. 
Kirkwood's work has been exhibited internationally in solo and group shows at venues including Blue Sky Gallery (Portland, Ore.), Filter Space (Chicago, Ill.), Bangkok Art and Culture Center (Thailand), ArtSpace Durban (South Africa), Colorado Photographic Arts Center (Denver, Colo.) Plains Art Museum (Fargo, N.D.), Rosza Gallery (Houghton, Mich.), and the Humble Arts Foundation.
Her photographs are held in several private and public collections, including the RISD Museum of Art, the Museum of Contemporary Photography in Chicago, University of Idaho, Minot State University, North Dakota Museum of Art, and the University of Florida Genetics Institute. Her work has been featured in publications such as Lenscratch, Don't Take Pictures, Oxford American, New Landscape Photography, Landscape Stories, Don't Smile, and Ours. She has also received full funding to participate in artist residencies through the National Parks Service, the Vermont Studio Center, and Iowa's Lakeside Lab.
In tandem with her studio practice, Kirkwood researches in the fields of African art and the history of photography. Presently, her writing focuses on the uses of landscape imagery by contemporary South African photographers, but she also researches African monuments designed and built by North Koreans. Her writing on photography has been published in Lenscratch, Social Dynamics, Exposure, and Photography and Culture.