(Opens in a modal)
Heather Woofter to Take Deanship at UT Austin
---
---
2023-06-14 • Sam Fox School
---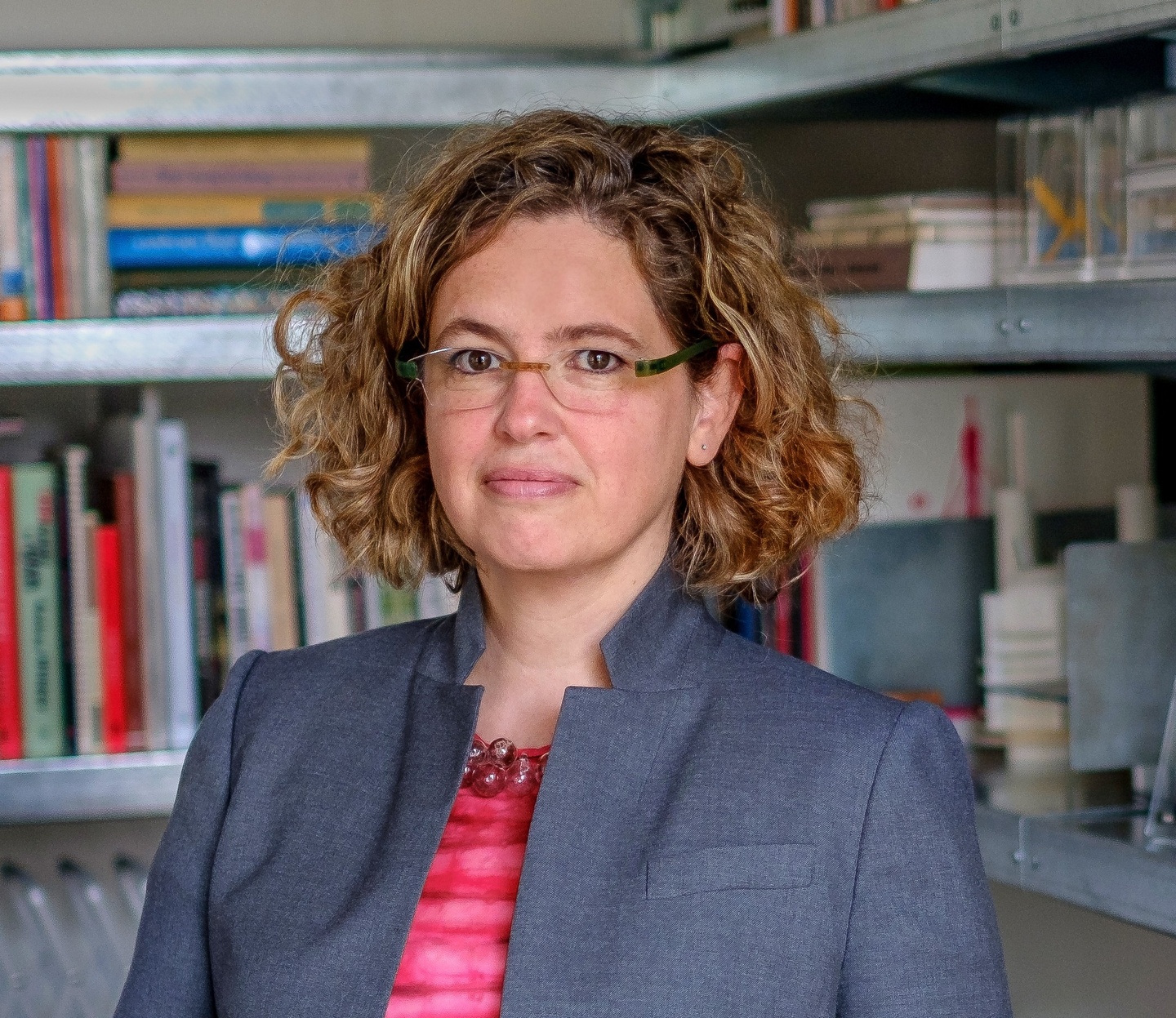 WashU's Sam Fox School announced today that Heather Woofter, director of the College of Architecture and Graduate School of Architecture & Urban Design, will take a new position as dean of the University of Texas at Austin School of Architecture effective August 15. This marks an exciting new phase of Woofter's career.
"The news of Heather's departure is bittersweet," said Carmon Colangelo, the school's Ralph J. Nagel Dean. "She is a dedicated faculty member, gifted architect, inspiring academic leader, and a trusted colleague. I look forward to collaboration between our two institutions as she takes this exciting step at UT Austin."
Woofter shared that her tenure at WashU has been incredibly important to her. "It has been an honor to serve here, and I'm grateful for the opportunity to contribute to WashU's history. Over the last two decades, I've learned much from colleagues and students at the Sam Fox School and around campus. I wish to express my thanks for these educational experiences and lasting friendships. The steadfast commitment of the faculty to teaching and advances in research and practice inspires me to begin this new challenge."
Woofter earned her undergraduate degree in architecture from Virginia Tech and her graduate degree from Harvard University. She began her career as a project architect with firms in London and Cambridge, Massachusetts. Her academic appointments have included teaching roles at Virginia Tech, Aristotle University of Thessaloniki in Greece, Konkuk University in South Korea, Boston Architectural College, and Roger Williams University.
In 2004, Woofter joined the faculty at WashU. During her time on campus, she served as the chair of graduate architecture, became the director of the College of Architecture and Graduate School of Architecture & Urban Design in 2017, and was installed as the Sam and Marilyn Fox Professor in 2018. She taught the Practices course for first-year students, as well as advanced design studios at both the undergraduate and graduate levels.
Woofter's work at WashU and the Sam Fox School has made a significant impact. "Her focus, energy, and keen understanding of the needs of the students and aspirations of the faculty have been a vital piece of our school's success," said Colangelo. "She is a consensus builder, a creative collaborator, a generous colleague, and a good friend."
In addition to her academic work, Woofter co-founded the architecture firm Axi:Ome in St. Louis with fellow Sam Fox School Professor Sung Ho Kim. The firm has won international recognition, including numerous awards for both built work and competition entries. She has also made a significant contribution to St. Louis arts and architecture through her work on projects such as UMSL at Grand Center, COCA, Nine PBS, and more.
The school plans to name an interim director for the 2023-24 academic year and begin a search for an incoming director.