(Opens in a modal)
PXSTL: Lots
---
---
2014-10-05 • Sam Fox School
---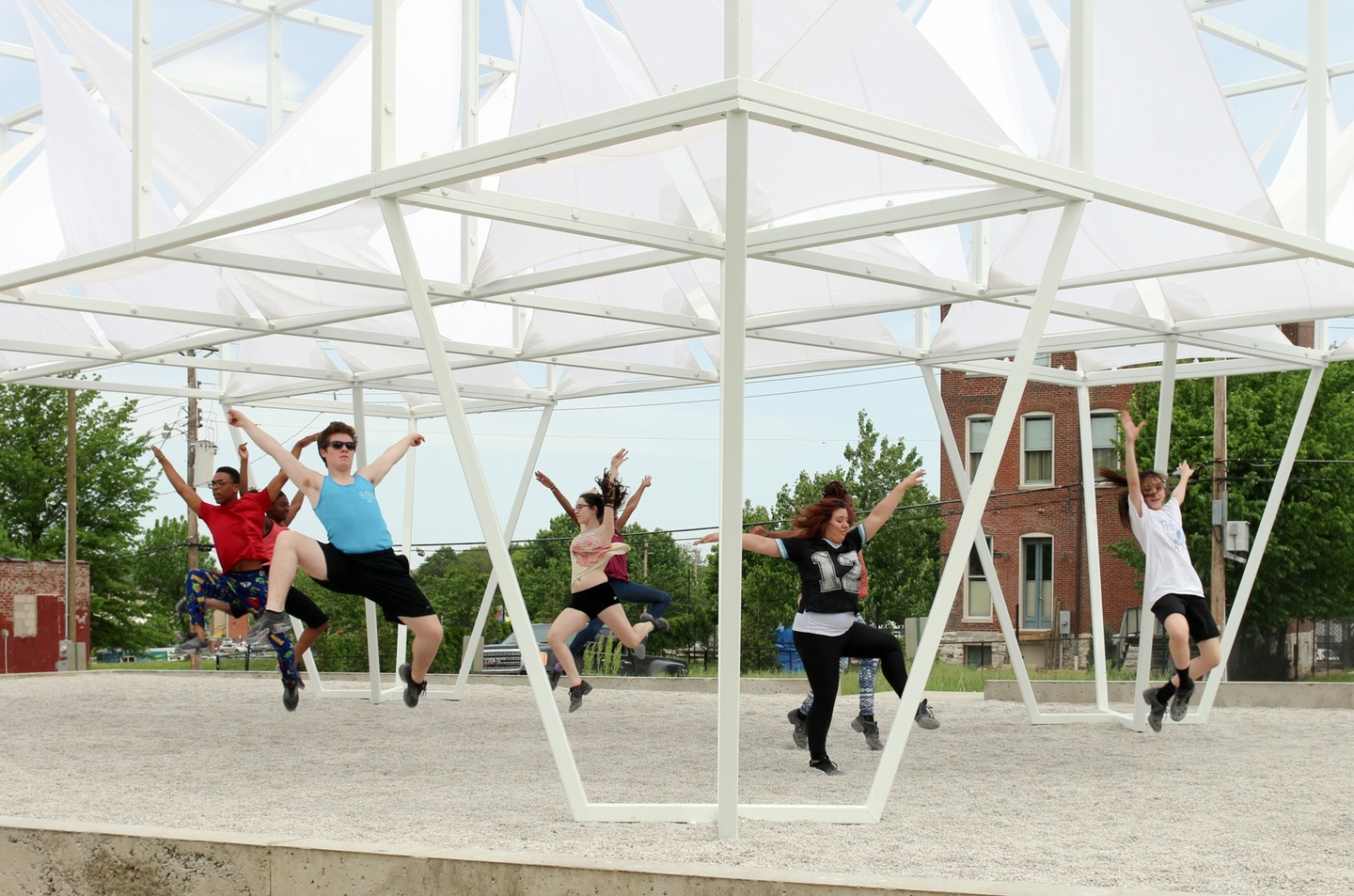 In March 2013, the Pulitzer Arts Foundation and the Sam Fox School of Design & Visual Arts at Washington University in St. Louis launched PXSTL, based on the belief that creative interventions have the power to serve as meaningful catalysts for urban transformation. PXSTL, an acronym that stands for the Pulitzer, Sam Fox School, and St. Louis, begins with a national competition to design and build a temporary, site-specific structure that functions as a venue for community-based and site-specific programming, while activating a vacant lot in the Grand Center neighborhood of St. Louis.
Lots
Lots was the inaugural site-specific installation developed by Freecell Architecture, was on view at 3713 and 3719 Washington Blvd. May 9-October 5, 2014.
Lots encouraged active audience engagement through a temporary construction composed of a platform, canopy, and fabric. It served as a space for outdoor performances, social gatherings, and public and education programs in the Grand Center neighborhood of St. Louis. Located across the street from the Pulitzer building, the Lots structure was open to the public and accompanied by a series of curated public programs, including those supported by Community Program Grants awarded by the Pulitzer Arts Foundation.
About Freecell Architecture
Founded by Lauren Crahan and John Hartmann,
Freecell Architecture
creates site-specific, three-dimensional constructs that transform and question the use and perception of space. Their drawings, installations, and furniture address issues of scale, movement, and environment. The team works to find a balance between the functional and experimental—providing both a solution to a need, as well as an opportunity to expand understanding of objects and space.