Jeffrey Frank Wacks Scholarship
---
The Jeffrey Frank Wacks Scholarship was established in memory of Jeffrey Wacks, an accomplished artist and musician who graduated from Washington University in 1991 with a Bachelor of Fine Arts with a major in Painting. In the fall of 1994, Jeffrey moved to New York City to immerse himself more fully in the art world. He was accepted to New York University's Gallatin School to pursue a master's degree with an emphasis on the intersection of art and creative writing. Shortly after beginning his studies in the fall of 1995, Jeffrey was diagnosed with non-Hodgkin's lymphoma. After a dignified and courageous battle with cancer, Jeffrey died just nine months later in October of 1996 at the age of 27. His charisma, analytical mind, and passionate spirit live on through his paintings, drawings, and writings, and in the precious memories of the many friends and family who loved him. His family endowed this memorial scholarship to annually help a painting student pursue artistic interests after completing a Bachelor of Fine Arts degree at Washington University.
The Jeffrey Frank Wacks Scholarship is a prestigious award that provides financial support for talented students graduating with a Bachelor of Fine Arts in Art, Communication Design, and Fashion Design. Since 1998, the scholarship has been awarded annually to one recipient, based on the quality of work in the student's visual portfolio and an outline of the student's plans if awarded the scholarship. Submissions are reviewed by a rotating faculty jury.
The scholarship was established by Edward and Linda Wacks and their children, Melissa Wacks (LA94) and Greg Wacks, in memory of their son/brother Jeffrey Wacks, FA91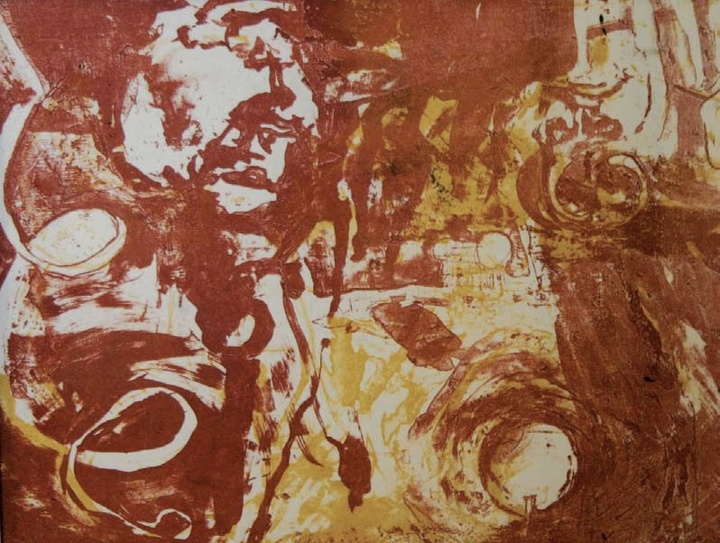 Work by Jeffrey Frank Wacks, 1988.
---
2010
Emmy Hennings Thelander
2009
Jonathan Yukio Clark
For more information about the Jeffrey Frank Wacks Scholarship, contact:
Sarah Sligo
Senior Director of Advancement
Sam Fox School of Design & Visual Arts
Washington University in St. Louis
One Brookings Drive, MSC 1202-414-03
St. Louis, MO 63130
sligo@wustl.edu
314.935.5887
---