---
This page features a selection of design courses being offered in fall 2022. Offerings are subject to change; please visit WUCRSL for the latest updates and course registration.
---
---
Motion Graphics for Designers (New!)
---
This course offers a route to learning theories, techniques, and principles of motion graphics that build on the fundamentals of graphic design. Areas of focus include careful deployment and control of image, color, text, tone, pacing, and editing. Students will capture, generate, and manipulate audiovisual material. Various tools and methodologies for making time-based media will be introduced, such as animation, creative coding, filmmaking, and sound editing. Experimentation is encouraged. Prerequisites: Word and Image 1 or Typography 1, or by permission of the instructor.
Course number: F10 ART 337Q
Faculty: Amy Auman
---
Knits: Design and Production
---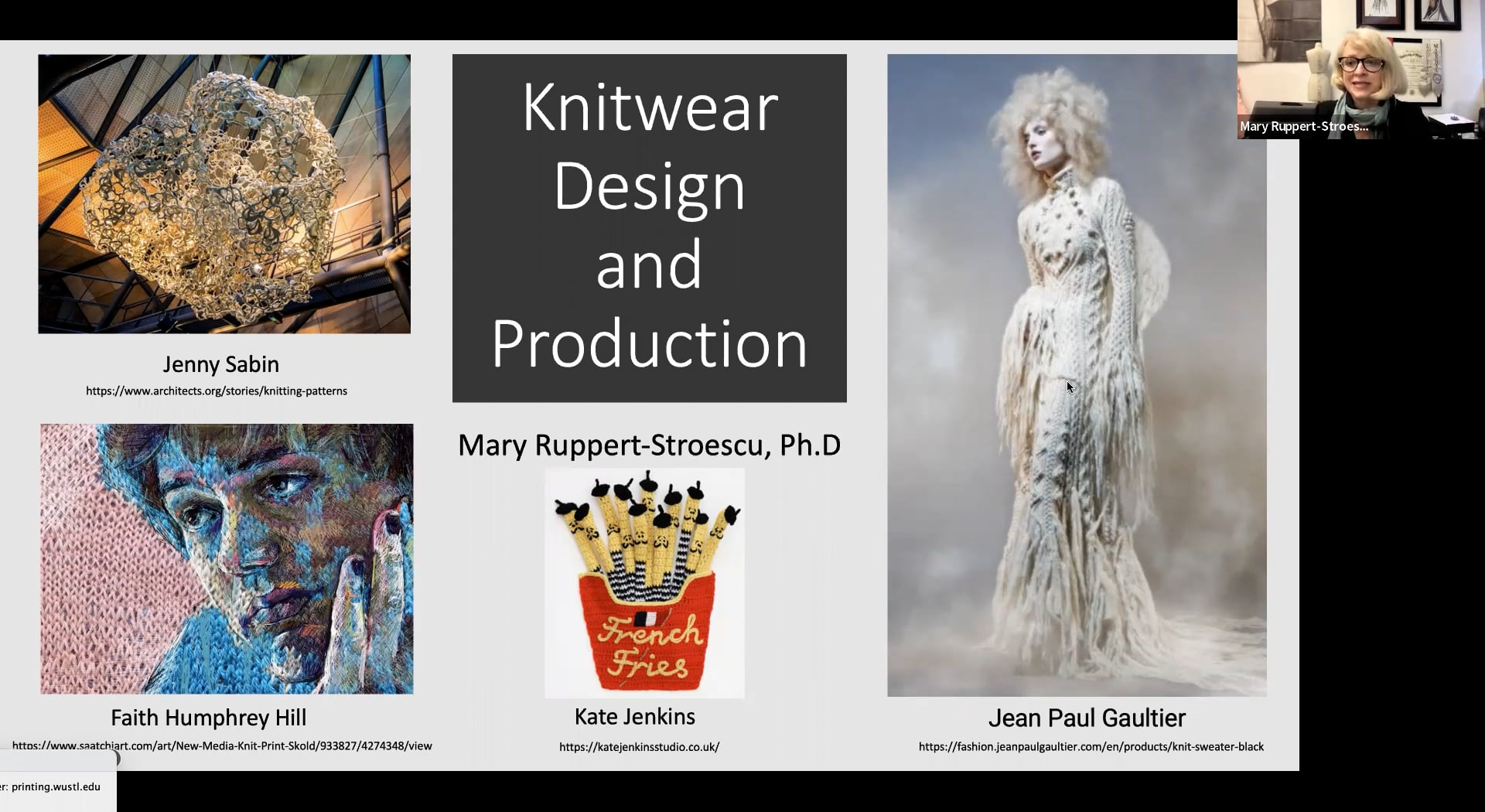 This course introduces knit design and production fundamentals by hand, manual machine, and computer-driven machine. Building on technical and design knowledge gained throughout the course, students will design and realize 3D objects, either apparel or art. A sample notebook of both manual and machine techniques will provide foundational skills to design a collection or a body of artwork. Basic coding for knit machine computer programming will be introduced and implemented to make machine knit products. Work will be evaluated based on creativity as well as technical and aesthetic qualities.
Course number: F10 ART 323K
Faculty: Mary Ruppert-Stroescu
This seminar course is an academic analysis of the business of fashion, focusing on marketing fashion products, consumer behavior, brand development, markets, promotion/distribution, and attention to emerging technologies. Students will study fashion merchandising and product development, including seasonal deliveries, line development, basic costing practices, and retail math. Case studies will engage students in current fashion business practices. Open to all students.
Course number: F20 ART 223K
Faculty: Claire Thomas-Morgan
Designing a digital game for the screen that is both entertaining and usable requires understanding principles of user interface, game theory, and visual design. In this course, students will be introduced to basic game design strategy and practice through the development of their own game projects. Using both paper and the digital screen as a canvas for design, students will explore game play iterations and create visual components. No prior experience in visual design, coding, or digital games is necessary.
Course number: F20 ART 241E
Faculty: Eric Nunez
---
Interaction Design: Understanding Health and Well-Being
---
Through a blend of presentations from practitioners, classroom lectures, readings, discussion, and hands-on exercises, this class will engage principles and methods of interaction design within the context of health challenges. Broadly defined, interaction design is the practice of designing products, environments, systems, and services with a focus on behavior and user experience. We will take on an in-depth challenge in the area of health and well-being and work in cross-disciplinary design teams with an external partner organization. Students will gain experience in planning and executing a human centered design process featuring research, ideation, synthesis, concept development, prototypes, and a final presentation, which may include visual design, animation, and sound. Students will work in teams to develop several intermediate project deliverables, such as prototypes and sketches. No prior coursework is necessary, though experience with Adobe Photoshop, Illustrator, and InDesign is helpful. No prerequisites. Open to sophomores through graduate students across the university.
Course number: F20 ART 236A, F20 ART 336A, F20 ART 436A
Faculty: Annemarie Spitz
Faculty: Erika Roos
---
Illustration Entrepreneur
---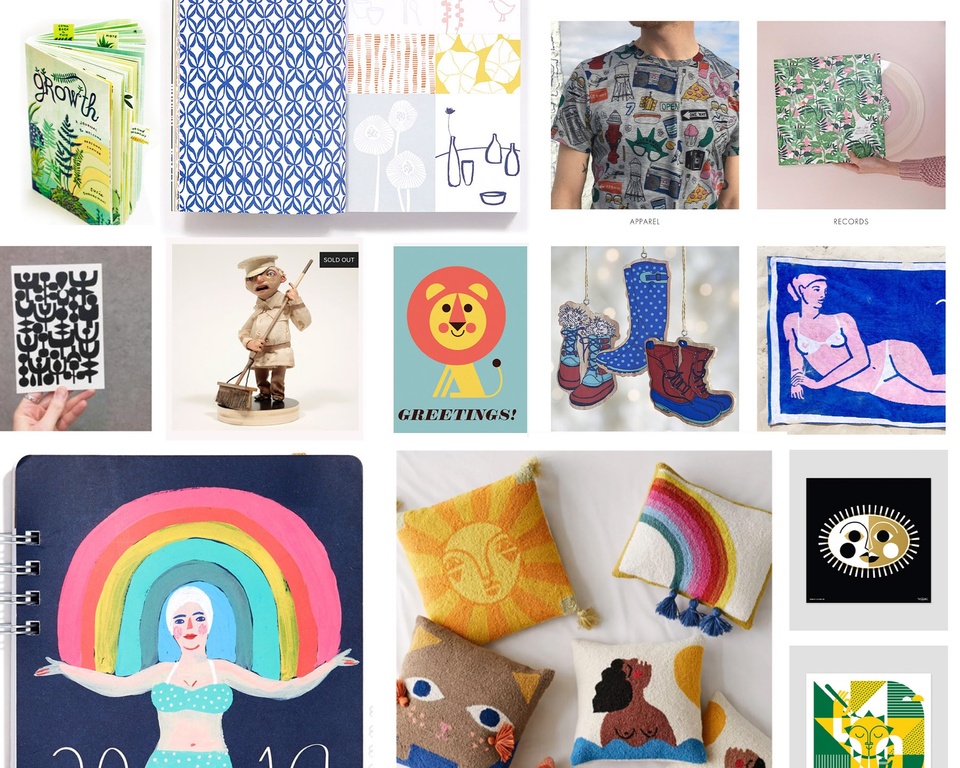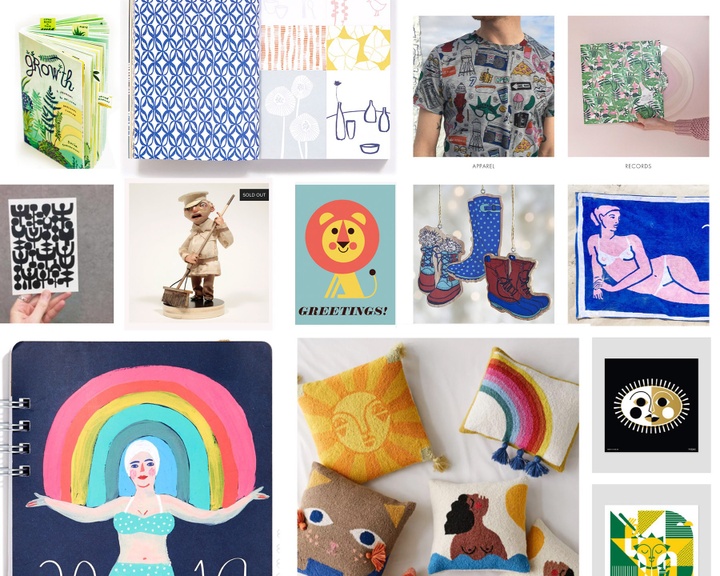 In this course, students will create images appropriate for surface design application to products. Students will work towards developing icons and motifs using shape-based illustration, design, composition, hierarchy, and thoughtfully considered color. Exploration will include visual content, artists, audiences, and trends in a fluid marketplace. Projects for this course will be in the applied context of gift and home decor markets, fabric design, stationery products, and toys. All skill levels of drawing and digital proficiency are welcome. Appropriate for art students whose work focuses on images/package, Design minors, and non-Sam Fox students interested in developing visual products.
Course number: F20 ART 137A, F20 ART 237A, F20 ART 337A, F20 ART 437A
Faculty: Christine Bosch
---
Introduction to Letterpress Printing
---
This class is an introduction to printing with the Vandercook handpress. Students will learn a systematic approach to planning, arranging, and printing type on a page and be introduced to typography, history of letterforms, and history of the book. This course also will explore the mechanics of relief printing with the cylinder proof press, ink composition, and resolution of the typographic image. As an exploration of the publishing process, students will produce a chapbook of a short literary work. The class will primarily focus on typographic composition, but one assignment will combine word and image.
Course number: F20 ART 171, F20 ART 271, F20 ART 371, F20 ART 471
Faculty: Michael Powell
This course explores traditional and experimental 3D animation in a short film format. Beginning students will learn polygon and NURBS modeling, texturing, lighting and rigging props, and characters in Maya. A storyboard, animatic, and final rendered short will be developed for two major projects. Advanced skillsets include development, character design, 3D modeling, rigging, visual effects, sound, and rendering. No prerequisites or previous experience required. Can be taken multiple times at either beginner or advanced level. Open to freshmen through graduate-level students across the university. Graduate and advanced students can build independent projects with permission of the instructor.
Course number: F20 ART 135K, F20 ART 235K, F20 ART 335K, F20 ART 435K
Faculty: Jonathan Navy
---
Visual Principles for the Screen
---
The increasing demand for graphic literacy in contemporary culture is redefining our need to understand how and why design functions. How can products and communication be crafted with the user in mind? How can design facilitate seamless, intuitive digital experiences? This studio course will address considerations for web, mobile, and other screen-based applications, addressing hierarchy, typography, iconography, layout, color, and image. This course is ideal for students seeking to learn fundamental graphic design and messaging principles and produce robust, researched website and mobile application prototypes. Studio work will be supplemented by supporting lectures and readings. Lab optional.
Course number: F20 ART 137T, F20 ART 237T, F20 ART 337T, F20 ART 437T
Faculty: Eric Nuñez
---
Visualizing the Data of Place
---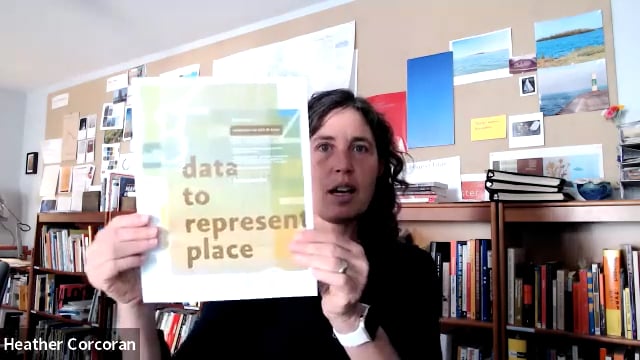 What makes a place a place? This course explores physical and human aspects of place through the lens of data visualization. Studio and writing projects challenge students to consider the places that mean the most to them and how corresponding data can be visualized to tell meaningful stories. Depending on student interest, topics could include topography, climate, color, water levels, green space, economic equity, and public infrastructure. Readings are in cartography, information design, and site-specific history. The course's projects span print and digital delivery. Open to any university student, sophomore and above, interested in the display of data for impact.
Course number: F20 ART 331A
Faculty: Heather Corcoran
Designers are capable of creating transformative social change by engaging in socially conscious design practices. Throughout this course, students will learn how to utilize appropriate design research methods and tools to prioritize the needs of the end users and their local contexts. Students will conduct design research, analyze data, and discover innovative solutions to issues in the community while also working collaboratively. Senior standing, College of Art majors only.
Course number: F20 ART 435P
Faculty: Penina Acayo Laker