(Opens in a modal)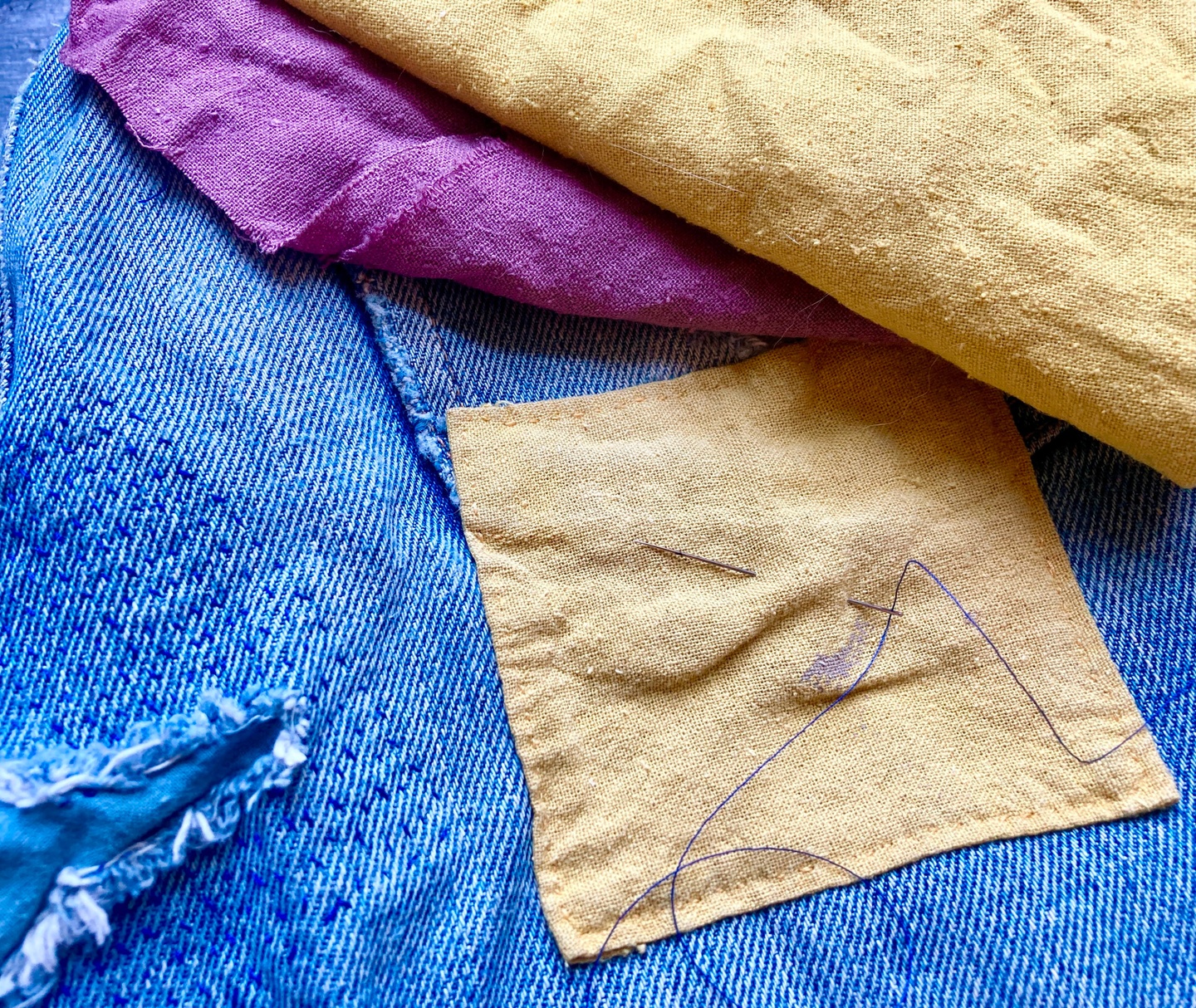 Fox Fridays: Visible Mending
---
---
Learn how to bring an artful, attentive, and sustainable ethos to your wardrobe by learning basic techniques in visible mending. The workshop will focus on Japanese Boro—the mindful art of mending—which gives new life to 'tattered rags.' We will look at traditional and contemporary examples and learn basic sashiko techniques to reinforce and repair worn garments.
Attendees should bring a garment in need of repair. Materials for repair such as reclaimed denim, canvas, cotton, needles, and embroidery thread will be provided. Participants may also bring any other tattered items, cloth, and fabric that might be sentimental and preferred for more meaningful mends.
Please bring a teacup to share in tea and a light snack while mending.
Takeaways
Basic skills to artfully repair and prolong the life of an existing garment. Students should have a completed repair by the end of the workshop that they can continue to enjoy for years to come.
Cross-Disciplinary Connections
Sustainability, fashion, architecture, visual art, sculpture, textiles, business, health, social practice, community, social work, environment and ecology, and more.
Instructor
Lynne Smith, MFA '24, is an artist, designer, and educator. She examines the complexity of entanglements by holding hands with material. While her work spans mediums, she finds profound grounding for her practice and spirit within the architecture of the warp and weft.
---
Fox Fridays is a weekly, low-stress workshop series introducing the WashU community to overlooked or lesser-known tools, resources, processes, and ideas. It provides a platform for students to develop hybridized practices of creative output that transcend discipline, medium, and experience.