(Opens in a modal)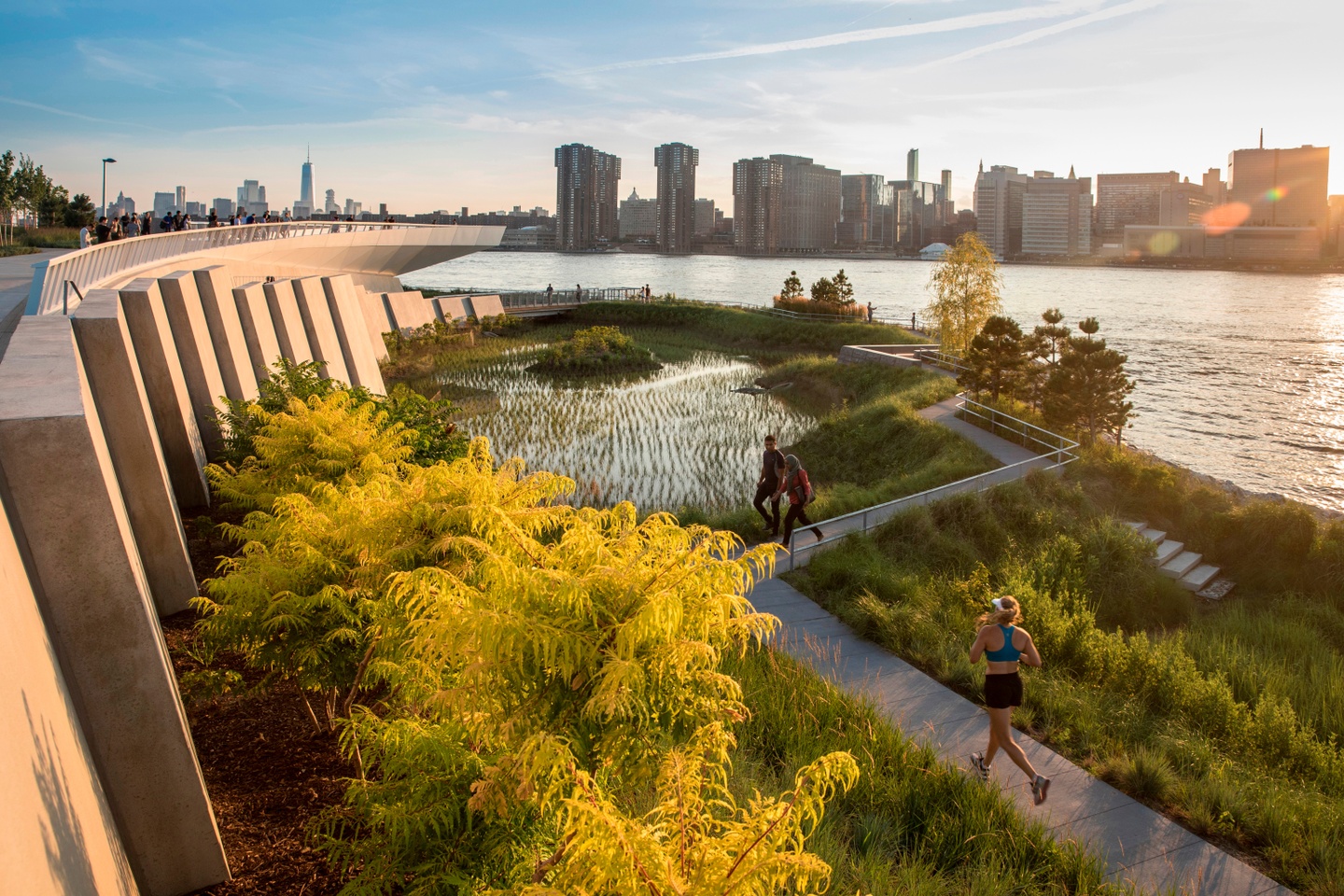 Abend Family Visiting Critic Endowed Lecture: Marion Weiss and Michael Manfredi
---
---
Marion Weiss and Michael Manfredi, cofounders of Weiss/Manfredi, will deliver the Abend Family Visiting Critic Endowed Lecture titled "Drifting Symmetries."
Weiss/Manfredi Architecture/Landscape/Urbanism is at the forefront of architectural design practices that are redefining relationships between architecture, landscape, infrastructure, and urban ecologies.
Weiss/Manfredi's work is noted for clarity of vision, bold forms, cinematic movement, and material innovation. At the core of their work is the commitment to urban resiliency and public space, as exemplified by projects such as the Olympic Sculpture Park, recognized by Time Magazine as one of the "top ten architectural marvels," the Brooklyn Botanic Garden Visitor Center, and Hunter's Point Waterfront Park. All of them demonstrate progressive ecological, architectural, and infrastructural frameworks to revitalize urban space. Educational projects such as Tata Innovation Center at Cornell NYC Tech, Singh Center for Nanotechnology, Barnard College Diana Center, and Kent State Center for Architecture and Environmental Design bring public life to places of academic exchange. Through dynamic sequencing of specialized enclosures and flexible spaces, programmed rooms and generous atria, these designs aim to cultivate productive places for research and collaboration. The firm's current projects include the U.S. Embassy in New Delhi, India, Longwood Gardens, a mixed-use building at MIT, the Tsai Center for Innovative Thinking at Yale, Tampa Museum of Art, and a master plan for the Artis—Naples Cultural Campus in Florida. Most recently, the firm won an international competition to reimagine the master plan for the world-renowned La Brea Tar Pits in Los Angeles.
In addition to shaping public spaces, Weiss/Manfredi participates in architectural discourse through exhibitions, teaching, and publications. The firm's work has been exhibited at the Museum of Modern Art, the Guggenheim Museum, the Cooper Hewitt Smithsonian Design Museum, the National Building Museum, the Venice Architecture Biennale, the Louvre, the São Paulo Biennale of Architecture and Design, and the Design Center in Essen, Germany. Weiss and Manfredi's drawings are in the permanent collections of the Museum of Modern Art, the Cooper Hewitt Smithsonian Design Museum, and the Guggenheim Museum. Three monographs on the firm's work have been published by Princeton Architectural Press: Weiss/Manfredi: Surface/Subsurface, Site Specific: The Work of Weiss/Manfredi Architects, and Public Natures: Evolutionary Infrastructures.
One AIA continuing education credit available.
---