Nancy Spirtas Kranzberg Studio for the Illustrated Book
---
---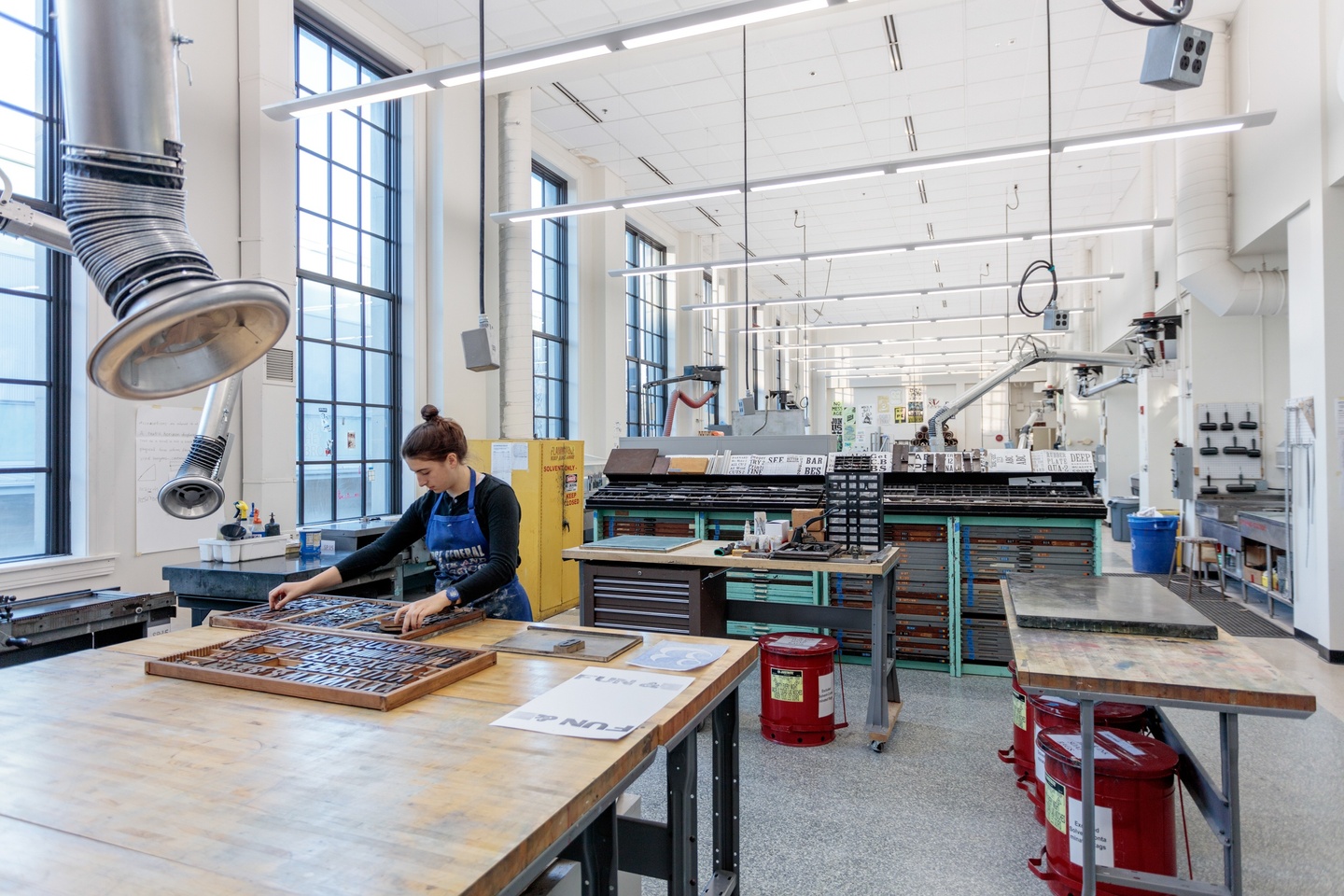 A collaboration with WashU Libraries, the Nancy Spirtas Kranzberg Studio for the Illustrated Book is a working book and print production facility that includes equipment for letterpress and intaglio printing, photopolymer plate, and silkscreen printing.
---
Equipment
4 Motorized Letterpresses
1 Proofing Press
4 Table top Book Presses
1 standing Book Press
Guillotine paper cutter
3 Board shears
Polymer Plate Maker
Collection of Metal & Wood Type
Training
Training is required before the use of this space. Classes scheduled in this space are automatically enrolled in training. For information about individualized training, contact Amelia Jones at
ajones3@wustl.edu
.