(Opens in a modal)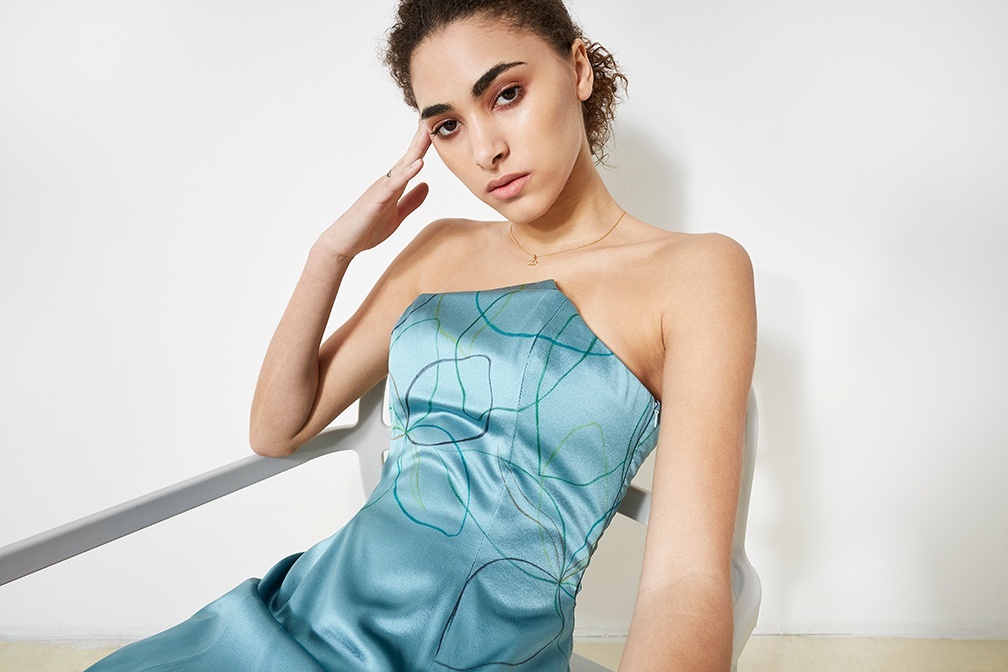 Regina Sterge
---
---
Collection Statement
When I was a little girl, my mother set up a personal garden for me. I was able to choose what I wanted to grow there—a mix of vibrant flowers and fresh vegetables. My favorite childhood memories are of warm spring days spent outside tending the garden with her.
Growing up, I was surrounded by strong women who were deeply tied to nature, and who fully embrace the idea of a Mother Earth. Of the Earth translates the idea of intertwining femininity and nature into physical form. Learning to define myself through my own femininity—as a strong, empathetic, and powerful woman—is integral to my work as a designer.
I carefully curated my colors—Forget-Me-Not, Daylily, Gardenia, and Peony (my mother's favorite flower)—based on the grace of the plants they represent. The silhouettes of my collection are defined by the organic geometry of petals and leaves, with soft curves and sharp points, and the hand-painted motifs bring in a personal touch.
Of the Earth is evocative of the fresh, clean smell after a spring shower and the flowers first poking out of the once frozen ground.
---