(Opens in a modal)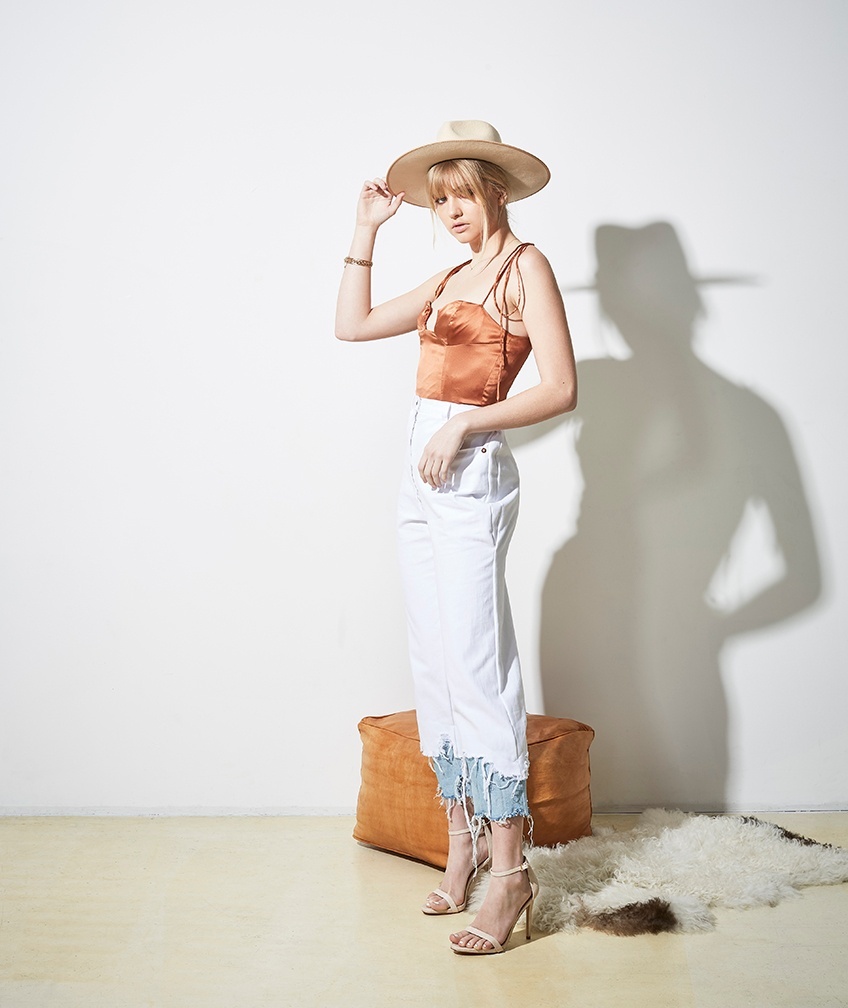 Brynne Swearingen
---
---
Collection Statement
Inspired by the sun's warmth and the sense of inner peace it brings as it rises and sets, my capstone collection, Solforce, is an extension of my soul through creativity. Both Mahatma Gandhi and Dr. Martin Luther King, Jr. spoke of "soul force" as a nonviolent response to injustice and oppression. I have chosen this name to reflect my own search for inner peace, and my commitment to meet this world and everything in it with love and empathy.
My collection is designed to inspire an innate romance with the sun. With luxurious silk charmeuse, I created asymmetric silhouettes in sunny hues: pale yellow, golden citrus, and burnt orange, as well as contrasting blue and white. Denim and leather give the collection a classic style, and graphic tees reinforce the collection's theme with a printed image of Malibu at sunset.
Solforce passionately honors the warmth of the sun as a constant force for peace as the wearer transitions from day-to-night with elegance and spirit.
---