(Opens in a modal)
Fall 2021 CityStudioSTL Faculty Course Grants Announced
---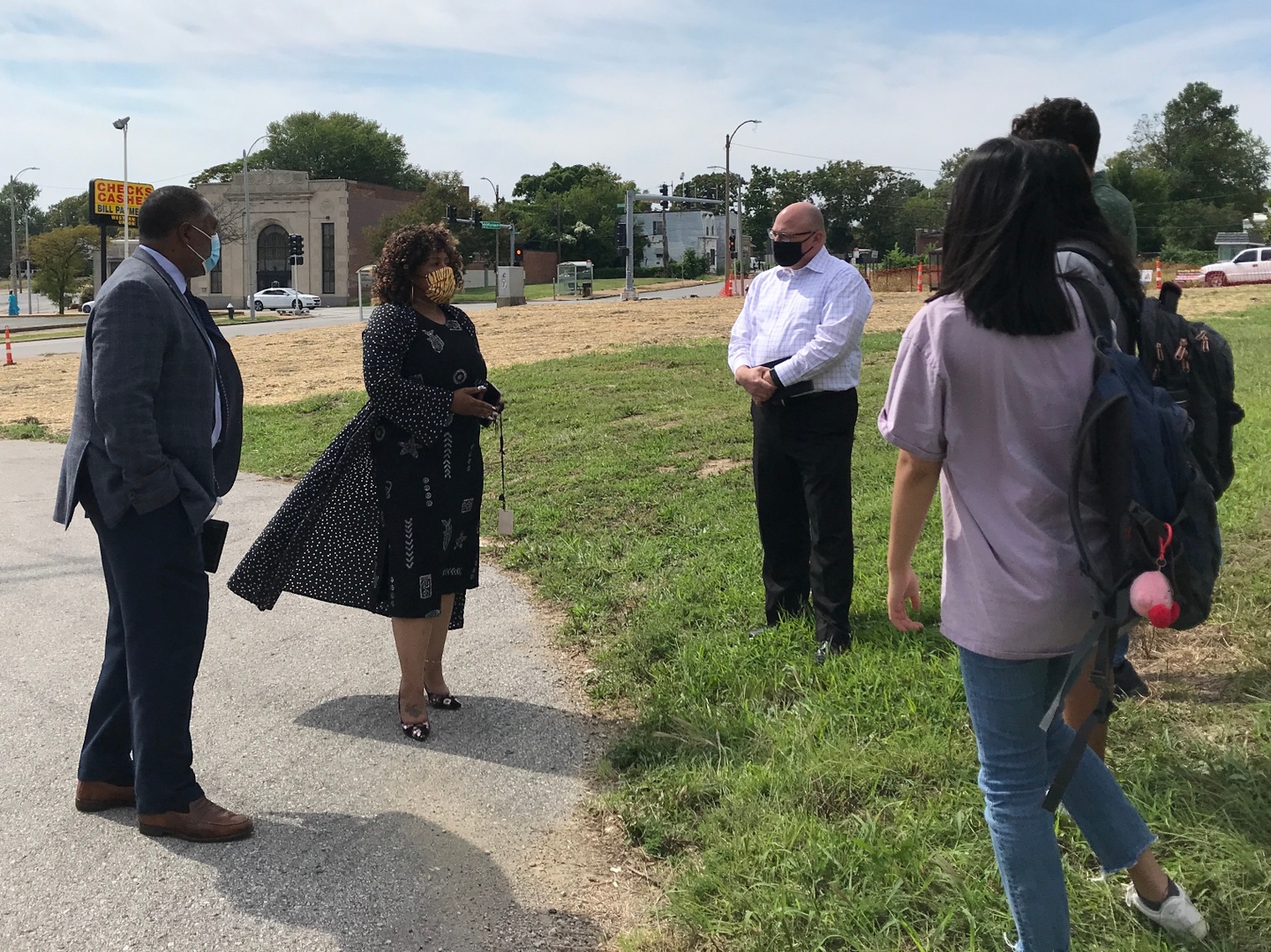 The Sam Fox School has awarded two CityStudioSTL Faculty Course Grants to lecturers Alexandra Mei and Sage Dawson for spring 2022 courses. Awarded by a jury of faculty and staff, the grants support faculty and encourage community-engaged teaching in the St. Louis region.
Dawson's course, Print Installation, Multiples, and Site Specificity (F20 ART 316U), will work with Granite City Art and Design District (G-CADD) in Illinois. In this elective course, students from a wide variety of disciplines learn a range of printmaking techniques, including silkscreen, relief, and risograph. In collaboration with G-CADD, students will develop a unique pop-up exhibition that responds to the Granite City campus and illuminates the history of both Granite City and G-CADD through textile and mixed-media works. During the exhibition, the works will be available for sale, with proceeds benefiting G-CADD's programming. This collaboration builds on Dawson's past work with G-CADD, including other site-specific projects with students. The collaboration will not only expose students to the complexities of running an art space, but will also give them first-hand experience interacting with professional curators and artists. This collaboration will also support G-CADD's desire to make art accessible to their audience, especially the local Granite City community. Funding will support the engagement of G-CADD's curator and two visiting artists who will work with students to create wares for the pop-up shop.
Mei, a lecturer in landscape architecture, will lead a project within the course Sustainability Exchange: Community and University Practicums (I50 INTER D 405), working in partnership with the Urban League of Metropolitan St. Louis. Mei began working with the Urban League in spring 2021 to guide the implementation of a new landscape design for a site in the College Hill/Hyde Park neighborhood. Vacant for over 20 years, the site is adjacent to key neighborhood amenities such as the Urban League's Head Start program, bus stops, and the future Peace Park. In spring 2022, students will work with project partners to implement a portion of the landscape design and to envision and seek funding for a second phase of the landscape design. In addition to producing a landscape that is more ecologically beneficial and aesthetically pleasing, the project will create a larger presence for the Urban League in the neighborhood, expanding awareness of their educational and financial programs. Funding from CityStudioSTL grant will support planting days on the site in April 2022, as well as other opportunities to welcome the public to the site.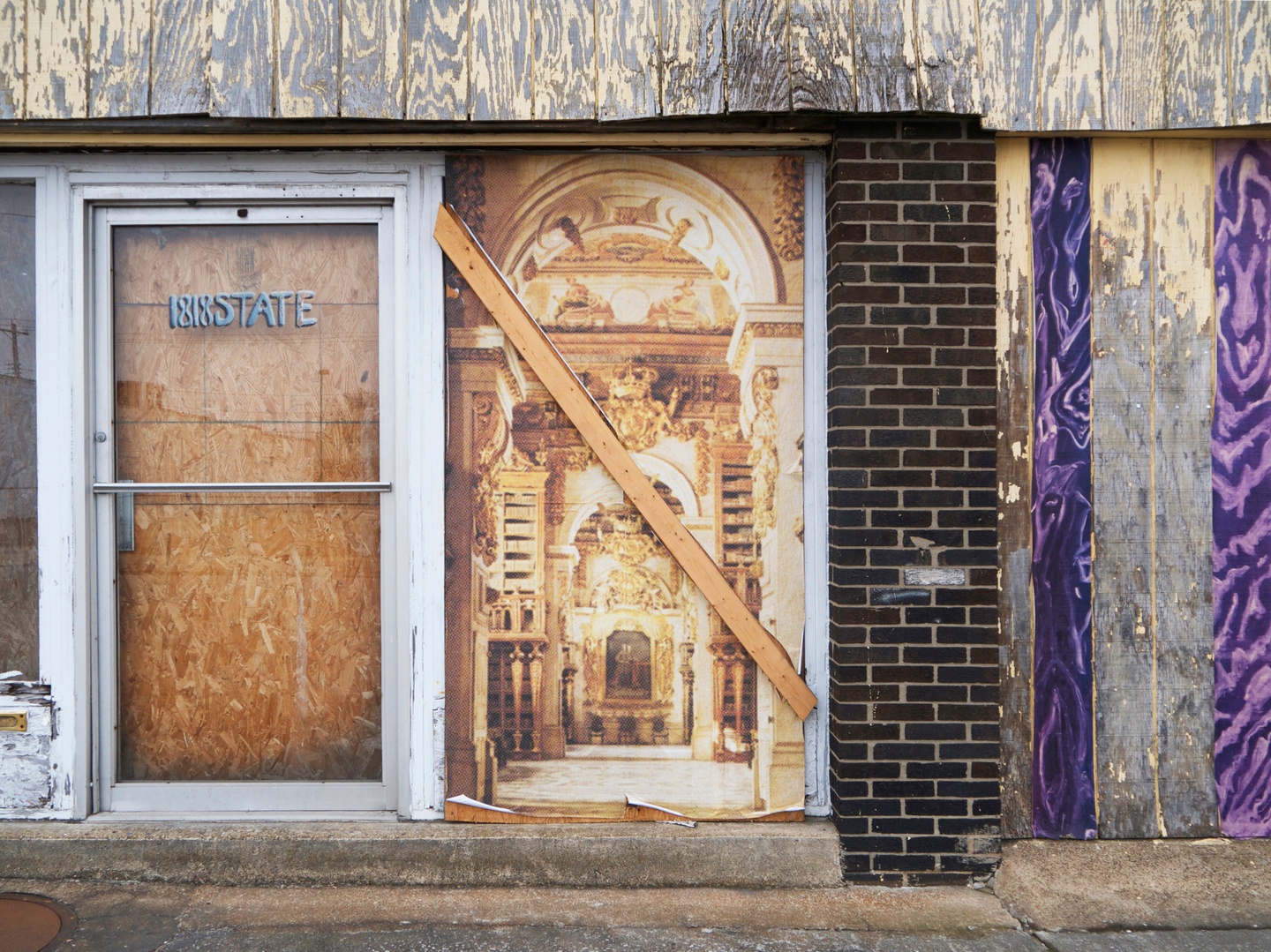 About CityStudioSTL
CityStudioSTL
is an initiative inspired by Design for Excellence, the Sam Fox School's 10-year strategic plan. Originally offered in partnership with Washington University's Skandalaris Center for Interdisciplinary Innovation and Entrepreneurship and Gina and Bill Wischmeyer (BA69/MArch71), this program has supported a series of community engagement and outreach projects in the city of St. Louis over the past several years.