(Opens in a modal)
Mokgosi to Serve as Spring 2022 Prensky Island Press Visiting Artist
---
---
2022-03-10 • Sam Fox School
---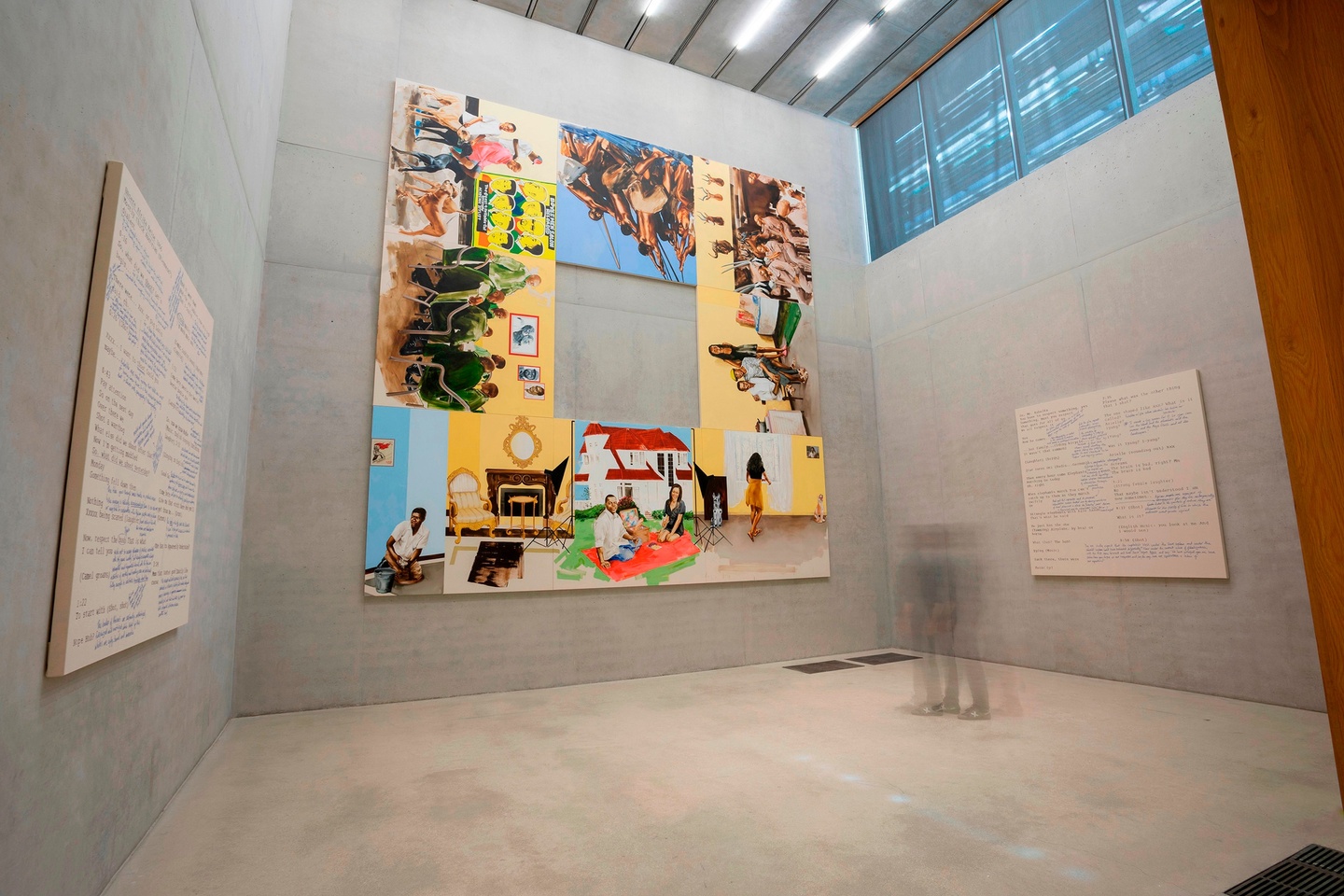 ---
Meleko Mokgosi will serve as the spring 2022 Arthur L. and Sheila Prensky Island Press Visiting Artist from March 21-25. During his in-person residency, he will be working on printed pieces related to his appointment as the 2021-22 Henry L. and Natalie E. Freund Teaching Fellow, which may be featured in his solo exhibition at the Saint Louis Art Museum as part of its Currents series.
Born in 1981 in Francistown, Botswana, Mokgosi was raised in the city of Maun. After moving to the United States, in 2003, he earned his bachelor's degree from Williams College in Massachusetts and participated in the Whitney Museum of American Art's Independent Study program, both in 2007. He earned his master of fine arts degree from the Interdisciplinary Studio Program at the University of California, Los Angeles in 2011 and was an artist in residence at the Studio Museum in Harlem from 2011-2012. An associate professor at the Yale School of Art in New Haven, Mokgosi serves as co-director of Graduate Studies in Painting/Printmaking.
Mokgosi's work has been exhibited nationally and internationally, including recent solo exhibitions at The Pérez Art Museum Miami; the Williams College Museum of Art; Jack Shainman Gallery, New York; the Institute of Contemporary Art, Boston; the Fowler Museum at UCLA; and the Honor Fraser Gallery, Los Angeles, among others.
Other exhibitions include Sweden's Göteborg International Biennial for Contemporary Art and the 12th Biennale de Lyon, France, as well as group shows at the Whitney Museum; The Studio Museum in Harlem; the California African American Museum and the Hammer Museum in Los Angeles; the Yerba Buena Center for the Arts in San Francisco; the National Library of Cameroon in Yaounde; and the National Museum and Art Gallery in Gaborone, Botswana.
His work is included in the collections of The Pérez Art Museum, the Baltimore Art Museum, the Hammer Museum, The Studio Museum in Harlem, and the Fondation Louis Vuitton in Paris, among many others.
---