William Villalongo and Shraddha Ramani, Fall 2023 Prensky Visiting Artists, Oct 23-27.
Island Press offers students the opportunity to work in collaboration with visiting artists. As a volunteer assistant, you will have a behind-the-scenes look at how we help to translate an artist's ideas into new media in developing a project, and how we apply the materials and processes of the print shop to those ideas. It's a truly collaborative process and your help will add to the collaboration!
WashU students may also pursue work study opportunities through Island Press. For more information, send us a request through the Inquiry form to the right.
In exchange for their participation in the project, students are given a signed helper print made by the visiting artist.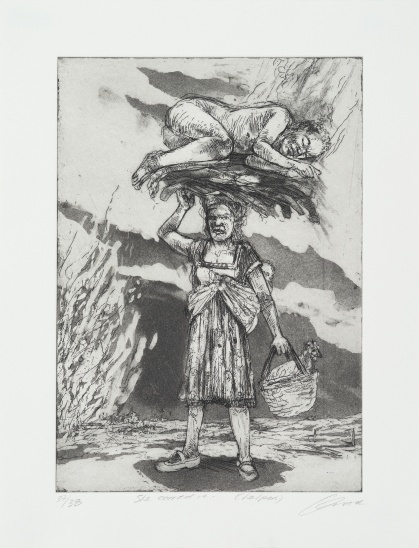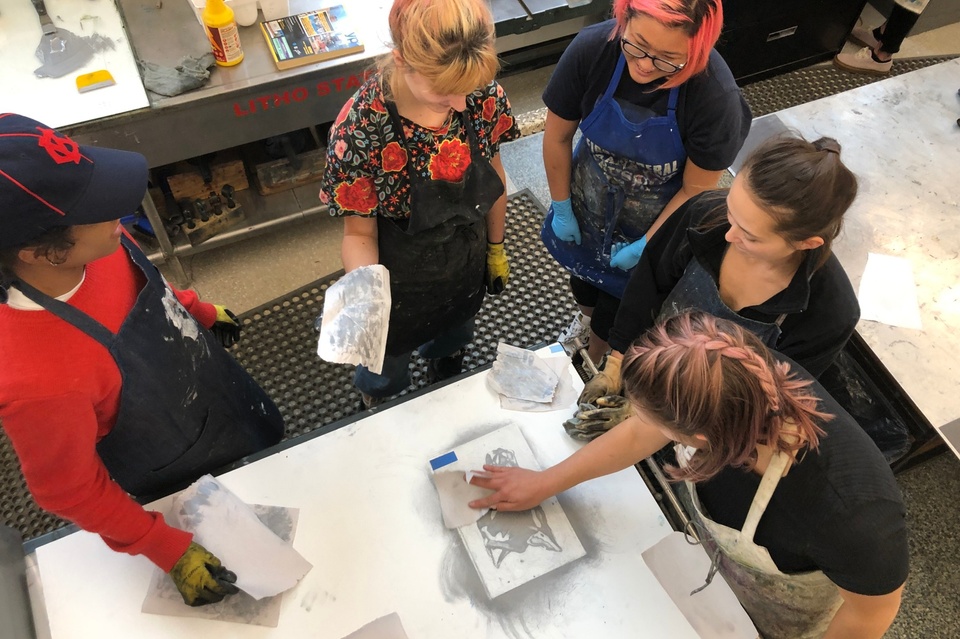 Student Spotlight
Q&A with Avery Johnson
Avery Johnson talks about her approach to making and the influence her experiences with Island Press have had on her own work as a printmaker.