Mónica Rivera
---
---
Mónica Rivera is chair of graduate architecture programs and JoAnne Stolaroff Cotsen Professor at Washington University in St. Louis. She is co-founder and co-director of Emiliano López Mónica Rivera, based in Barcelona, Spain. Their practice is internationally known for material research and carefully crafted works that understand architecture as a cultural endeavor that is deeply engaged with people and the environment.
Rivera and Lopez's work, which encompasses multiple scales from public housing to houses, schools to hotels, furniture, assisted residences, and urban consultancies, and has received numerous international awards. Two Cork Houses—using cross-laminated timber structure and cork cladding—and Hotel Aire de Bardenas received first awards in the Spanish Biennial of Architecture and Urbanism (2018 and 2008, respectively). The former also received the Best Architects 19 prize (Germany) and the Egurtek Wood Award (Spain), and the latter received an Ibero-American Biennial of Architecture & Urbanism first award and an AR Emerging Architecture Award, among many others. The project Social Housing for Young People in Barcelona received the prestigious FAD Award, given annually to one building in Spain and Portugal, as well as a nomination for the biannual EU Mies van der Rohe Prize for Contemporary Architecture.
Their work has been published in El Croquis (Spain), A+U (Japan), Casabella (Italy), Domus (Italy), Detail (Germany), and The Architectural Review (London), among others, and has been exhibited in venues such as the Cité de l'Architecture & du Patrimoine in Paris (2009), the Venice Architecture Biennale (2012), and the XIV Spanish Architecture and Urbanism Biennial. A book featuring their work and essays, Domestic Thresholds, was published by Quart Verlag (Switzerland) in Spanish, English, and German.
Among their ongoing projects is a zero-energy, intergenerational public housing building in Mallorca, Spain—a commission won through a competition in 2021—and a passive energy house using cross-laminated timber, near Gernika, Spain. Rivera is currently collaborating with Eric P. Mumford, the Rebecca and John Voyles Professor of Architecture, on the research Edges of Privacy: Open Access Walkways in Collective Housing, with the support of a Global Incubator Seed Grant awarded by WashU's McDonnell International Scholars Academy in 2021 and through a seminar taught in spring 2021 and 2022. She currently serves as a board member for the Association of Women Faculty at WashU.
Rivera holds a Bachelor of Fine Arts and a Bachelor of Architecture from Rhode Island School of Design, and a Master of Architecture degree with Distinction from the Harvard University.
---
Work by Emiliano López Mónica Rivera Arquitectos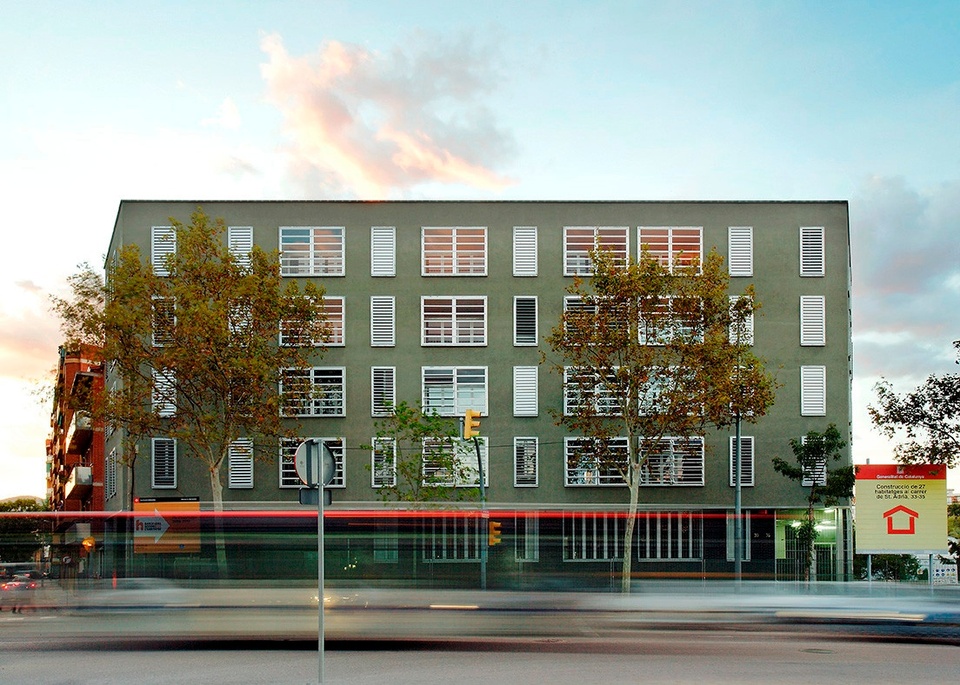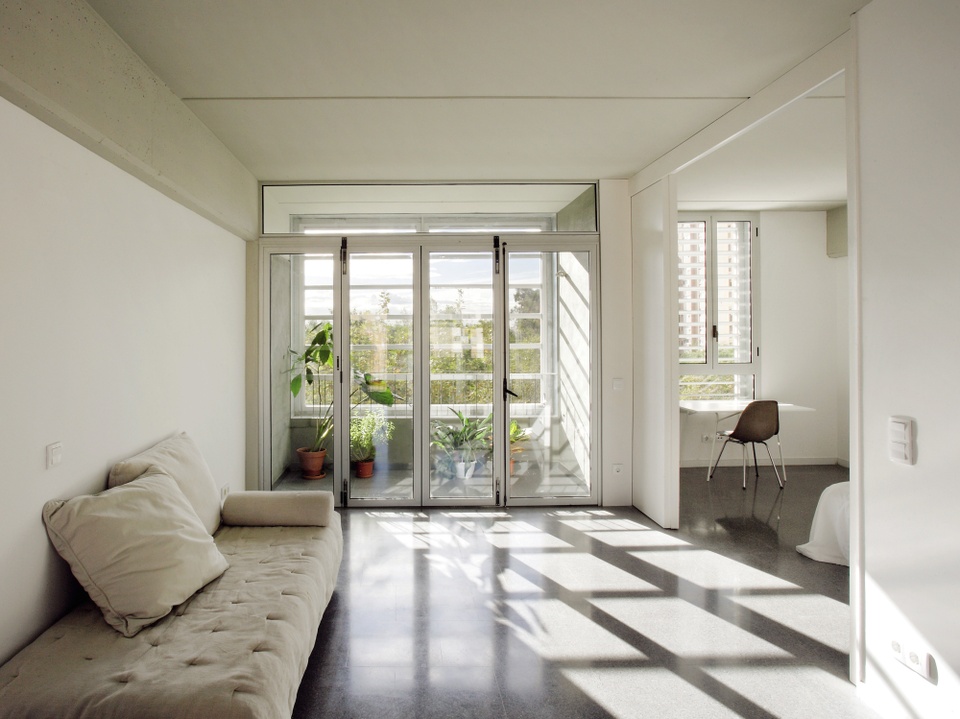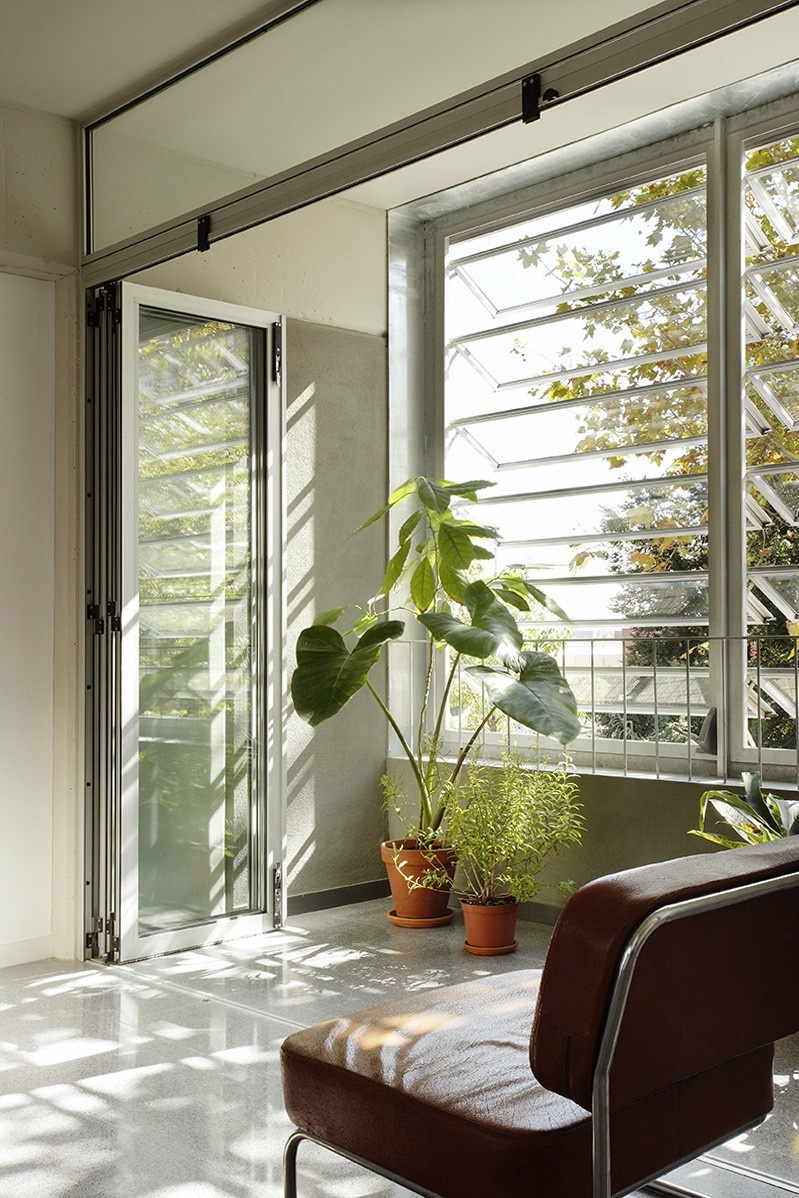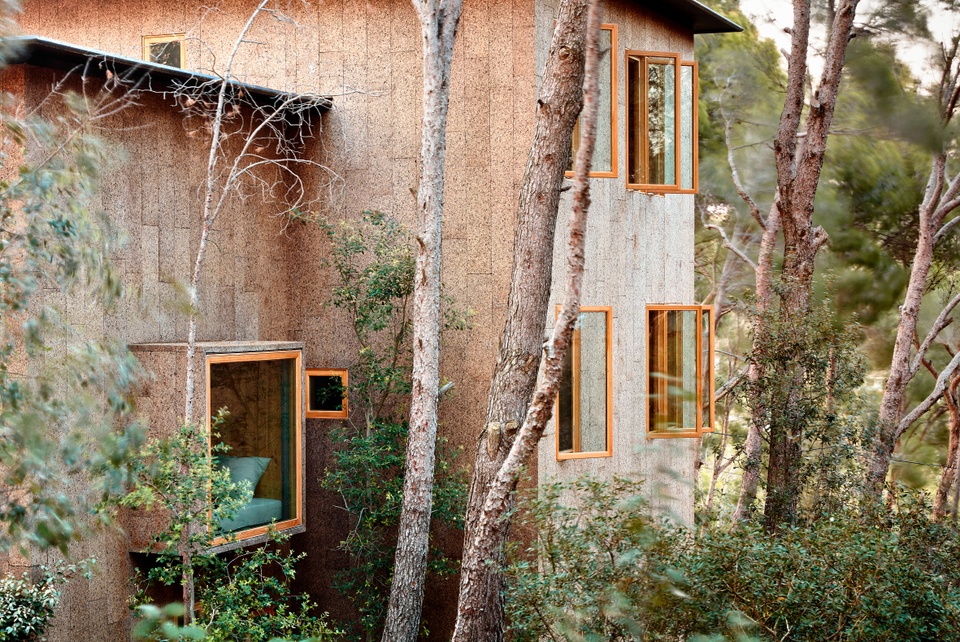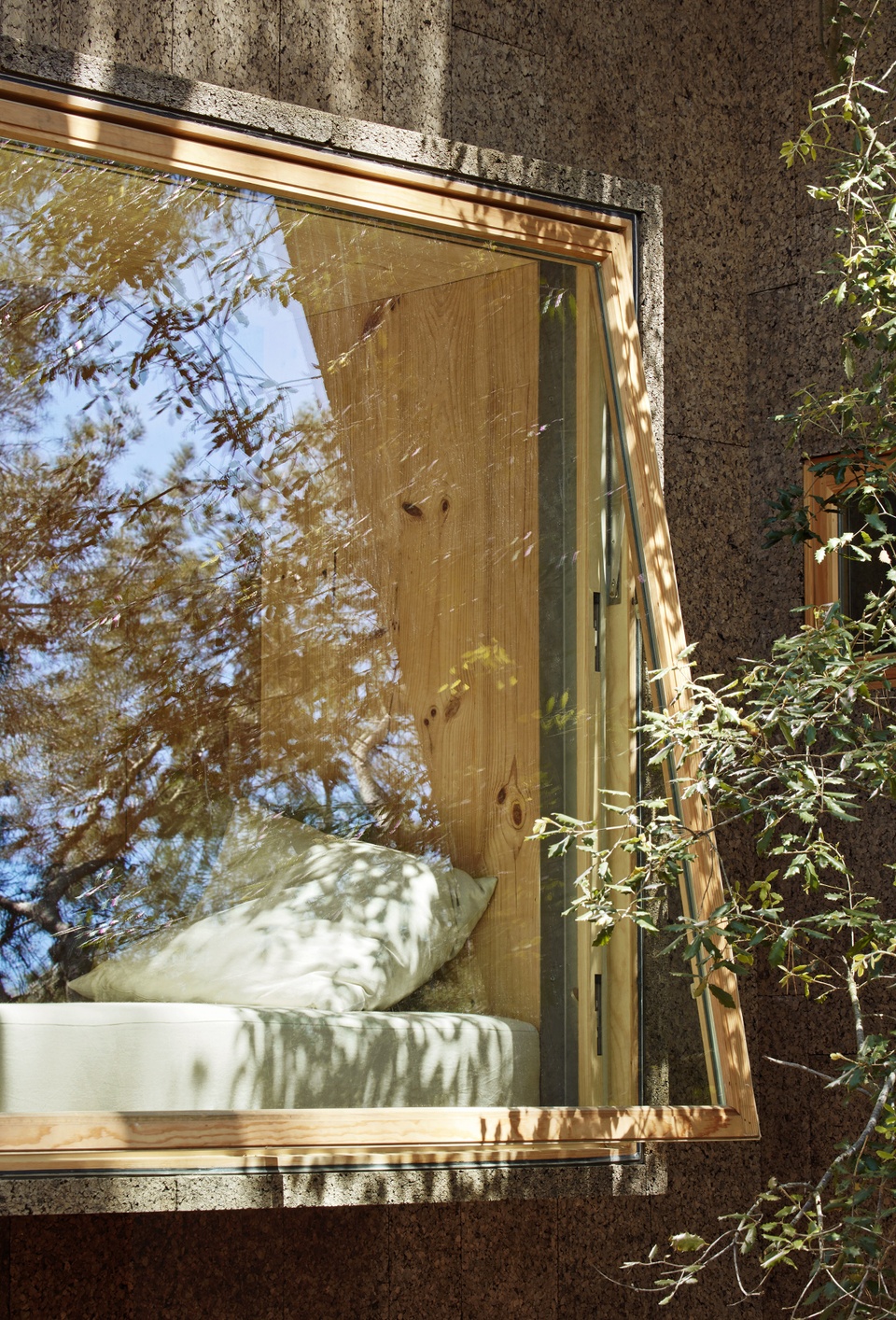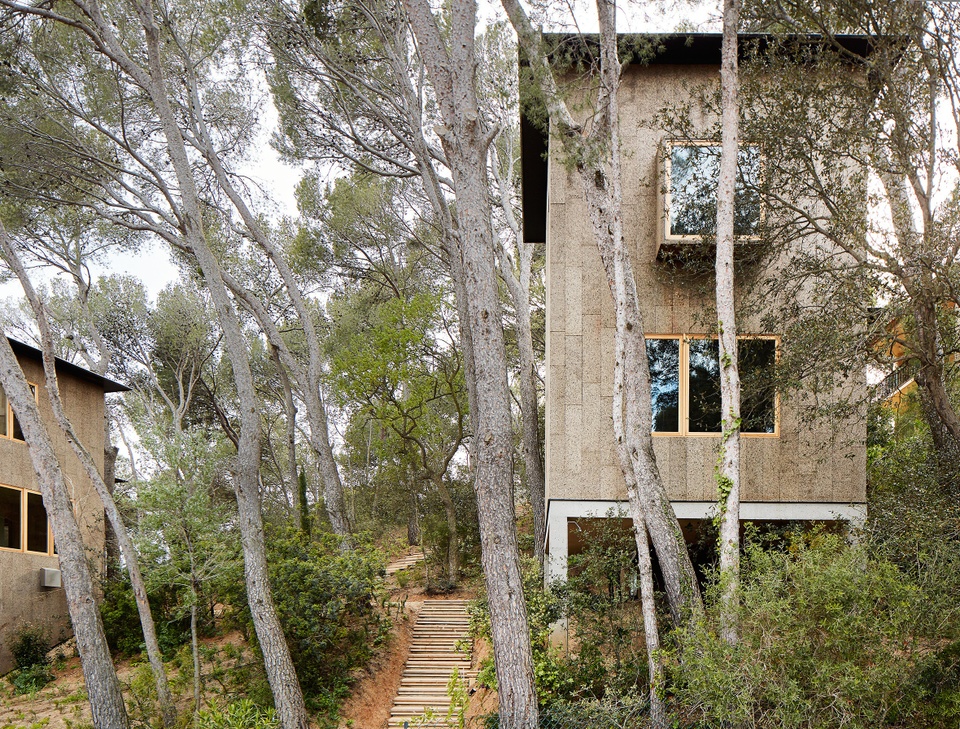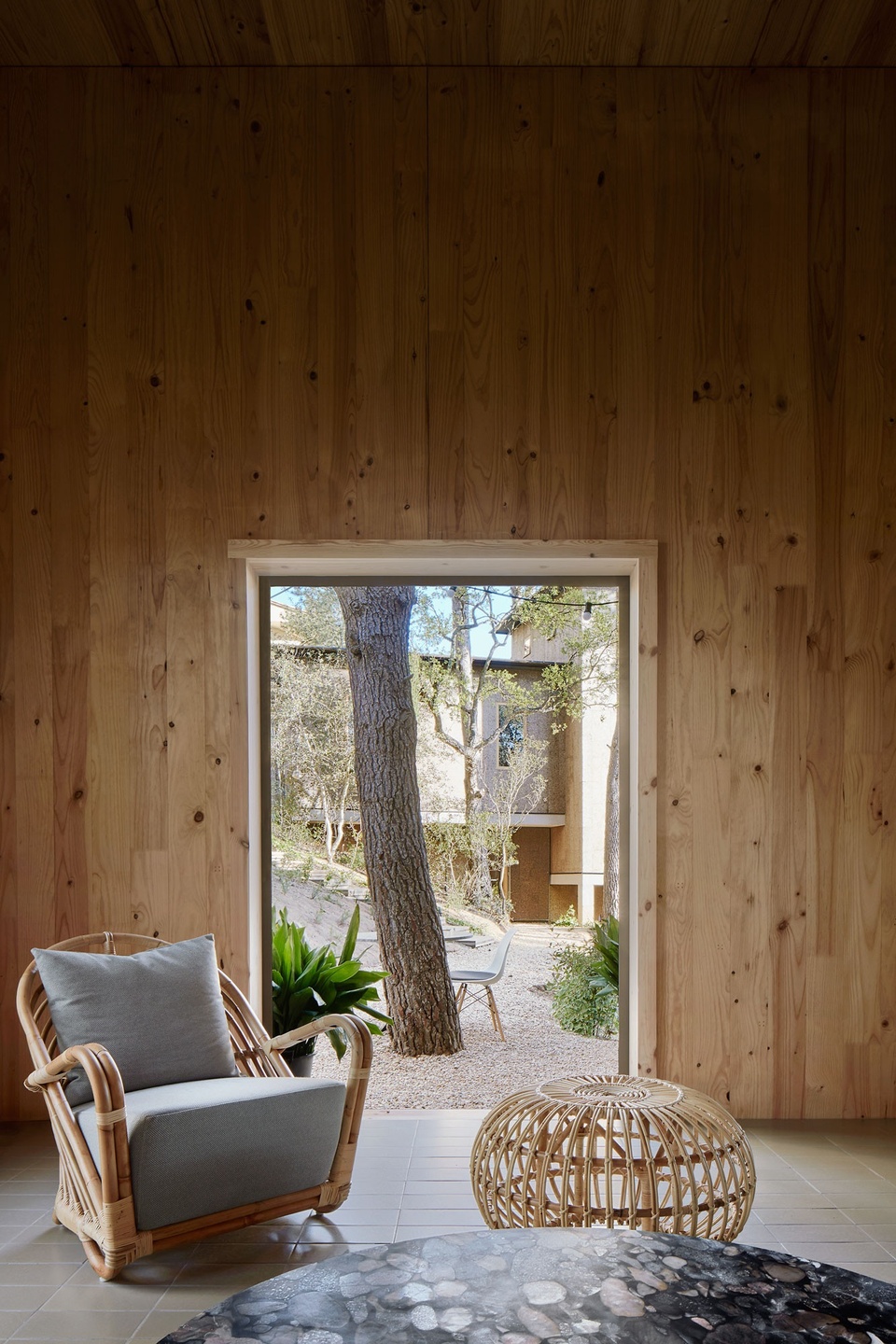 Hotel Aire de Bardenas
Tudela, Spain
House and Yoga Centre, 2011-2015
Barcelona, Spain
Photo: José Hevia
House in El Port de la Selva, 2012
Girona, Spain
Infernino Tourist Apartments, 2018
Santiago de Compostela, A Coruña Spain
Lattice House, 2015
Palafrugell, Girona 2015
Spain
Approach, 2018-2019
Editor; featuring work from the Sam Fox School's Graduate School of Architecture & Urban Design
International Housing Studio, 2017-2019
Editor; featuring work from the 419 International Housing Studio, offered by the Sam Fox School's Graduate School of Architecture & Urban Design.
Umbrales Domésticos | Domestic Thresholds, 2016
Emiliano López Mónica Rivera Arquitectos
Publisher: Quart Verlag
Altres Glòries | Other Glòries, 2016
Proposal for the Renaturalization of Barcelona