(Opens in a modal)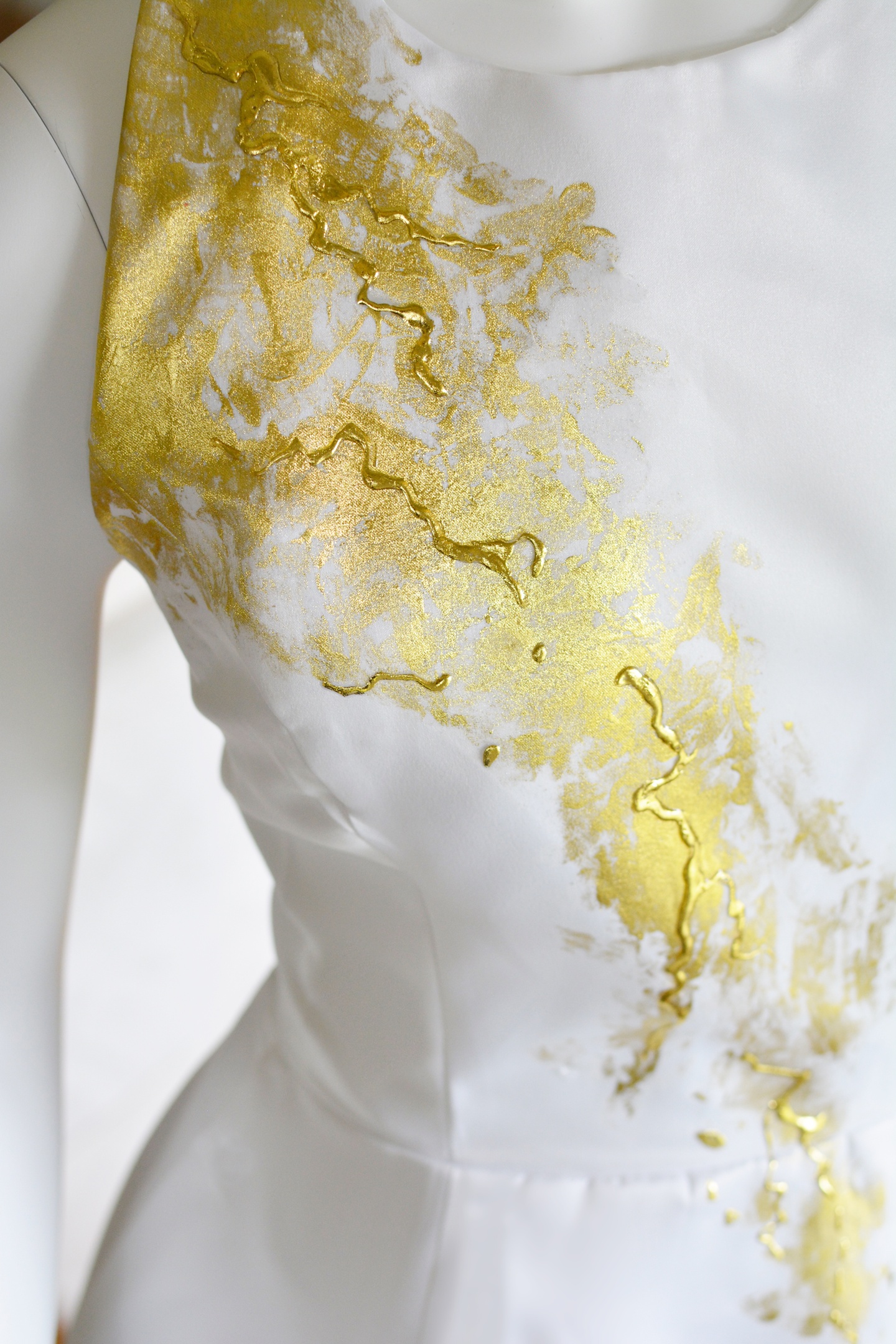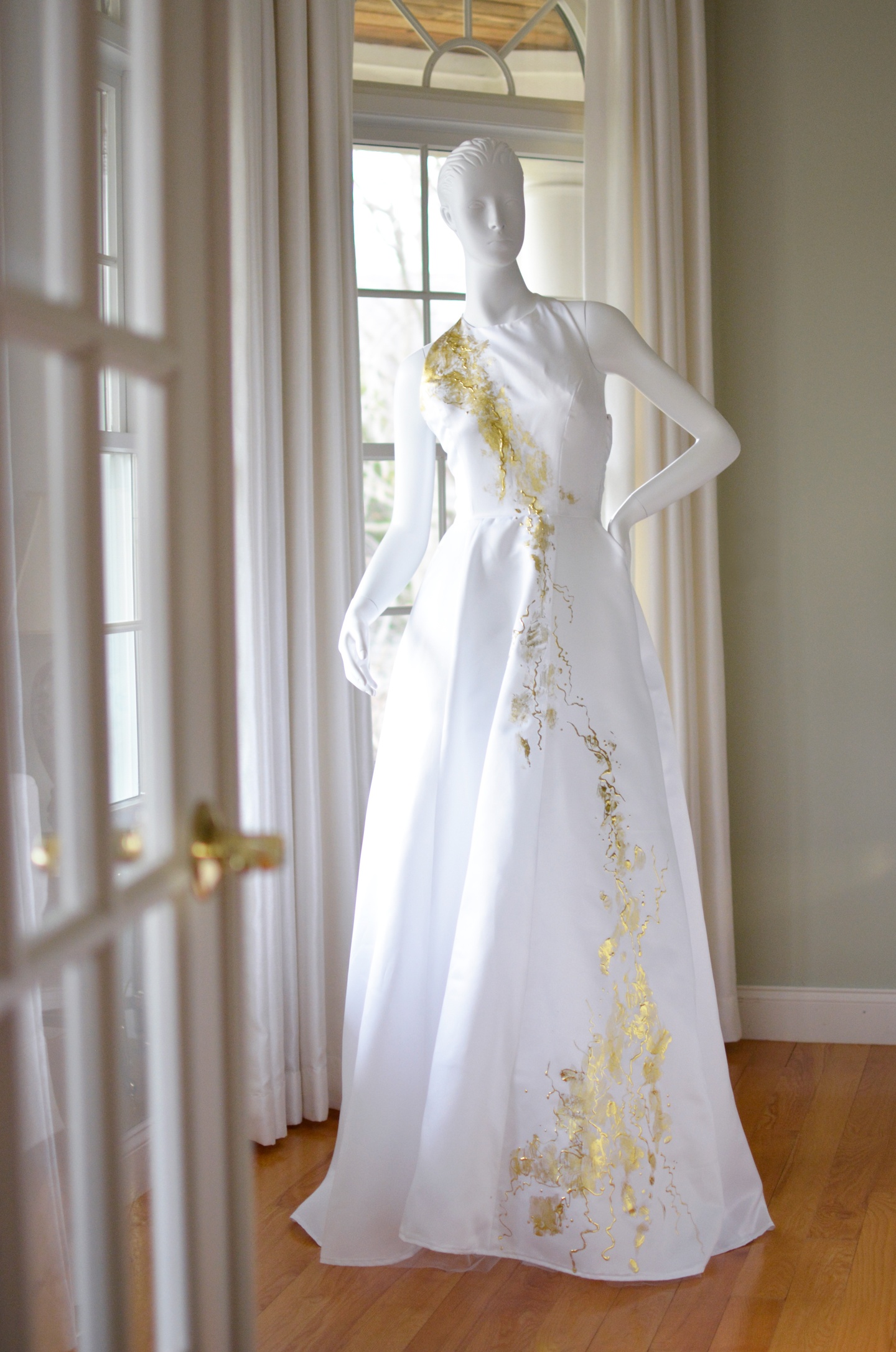 Meredith Liu
---
---
Collection Statement
My capstone theme explores the process of transformation. Especially since the onset of the COVID-19 crisis, it's very easy to look at the brokenness, both on a global and personal scale, and see no hope for restoration.
However, I wanted my capstone narrative to be one of redemption. I was inspired primarily by the Japanese art of kintsugi. In essence, Japanese artists mend broken pottery by joining the fragmented pieces together with gold lacquer. The process repairs the points of breakage while simultaneously highlighting them.
My collection emulates the visual and narrative components of kintsugi. The first two looks, which are richly blue in color, hearken back to the traditional hues of East Asian pottery. With the first two looks, I convey a sense of imperfection through jagged, laser cut negative shapes striking across the heart. Through strategic style lines, more laser cutting, and the introduction of gold, the middle two looks represent the onset of healing. While I was unable to complete these two looks in light of COVID-19, they conceptually unite the beginning and the end of my collection. The final two looks are white with gold details reminiscent of the laser cut motifs employed in the first looks. While the surface "imperfections" still remain, they are now made of a stronger, more valuable substance.
I wanted my senior capstone to reflect both heartache and healing, showing that brokenness can play a key role in transformation. There is always hope for restoration.
— Meredith Liu
---