Fairness and Diversity Committee
---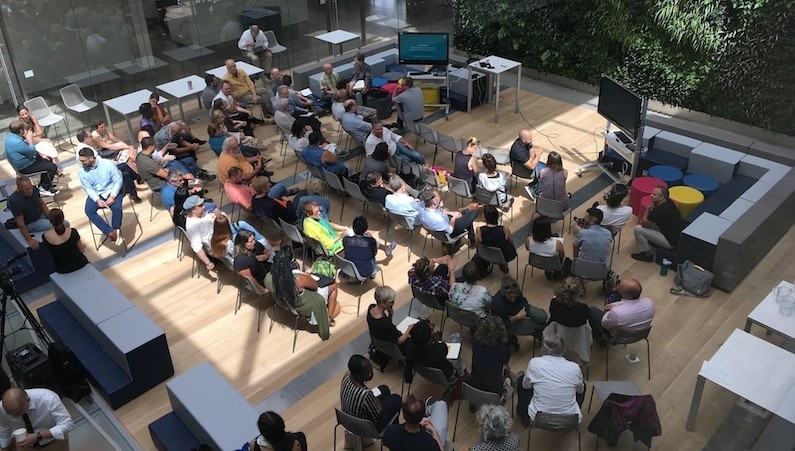 The Sam Fox School Committee for Fairness and Diversity advises the Dean's Office on related issues including the improvement of recruitment and retention efforts; strengthening the environment for women and members of minority groups; and stimulating and responding to opportunities that promote and encourage diversity, tolerance, and equity among all groups in the Sam Fox School.
Bruce Lindsey
Chair, E. Desmond Lee Professor for Community Collaboration
Shantel Blakely
Assistant Professor
Petra Kempf
Assistant Professor
Meredith Lehman
Head of Museum Education
Arny Nadler
Associate Professor
Tim Portlock
Professor; Chair, Undergraduate Art
Shreyas Ravikrishnan
Assistant Professor
Mónica Rivera
Professor of Practice; Chair, Graduate Architecture
Dryden Wells
Instructional Technician, Metal, Ceramic, and Wood Focus
Nicole Allen
Associate Dean, ex-officio
Liz Kramer
Associate Director, Office for Socially Engaged Practice, ex-officio
Past Programming
Baselines II: Sam Fox School Student, Faculty, & Staff Workshop
March 17, 2021
During this interactive workshop, Sam Fox School students, faculty, and staff were invited to continue the work from the fall workshop on the development of a civility code (be cool to each other).
Baselines 2020: Sam Fox School Student, Faculty, & Staff Workshop
September 30, 2020
Given the weight of recent events—in our community, our nation, and in the world, from the Coronavirus pandemic to the killings of unarmed African Americans by members of the police, to an impending presidential election that is sure to highlight deep and historical divisions—the Sam Fox School Fairness and Diversity Committee hosted a workshop to discuss and hopefully establish a set of baseline principles and guidelines to create a welcoming atmosphere and a sustained sense of community for all members of the Sam Fox School. Over 70 Sam Fox School faculty, staff, and students participated in this conversation.
Faculty Workshop: Power and Privilege in Critique and Review
January 10, 2020
Teaching Workshop: Foreign-Born Students
November 14, 2019
Why is Good Design So Hard to Do? Power + Privilege Talk + Workshop led by George Aye
August 21, 2019